After much anticipation and a very long flight we finally made it to the beautiful capital of Thailand – Bangkok.
This time we opted for a relatively new hotel and I am talking about the Grande Centre Point Hotel Terminal 21.
This hotel is located in a central area of the city in Sukhumvit and this is the exact address: 2, 88 Sukhumvit Soi 19, Sukhumvit Rd., Klongtoey Nua, Wattana, 10110 Bangkok.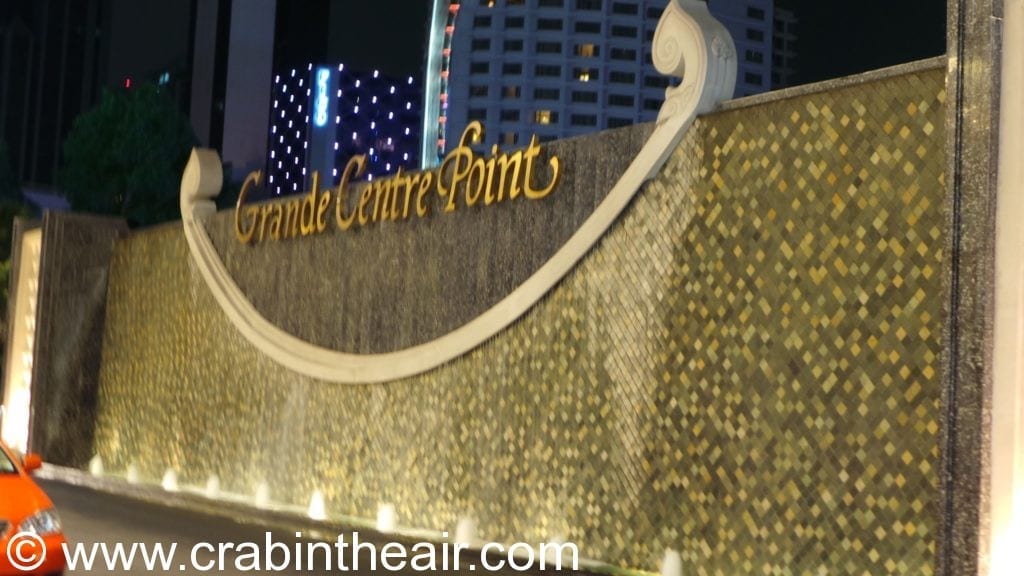 When we arrived at the destination after a 40-minute taxi trip from the airport we immediately noticed how stunning and luxury it was already on the outside.
We were welcomed by friendly reception desk staff who took an efficient and quick care of our luggage and check in formalities.
I must say every single person who works at Terminal 21 is very helpful, extremely friendly and always ready to assist the guests.
Our room was very modern with a minimalist decor and I loved how bright it was thanks to the huge windows.
It was located on the 25th floor and the view was breathtaking both during the day and during the night time.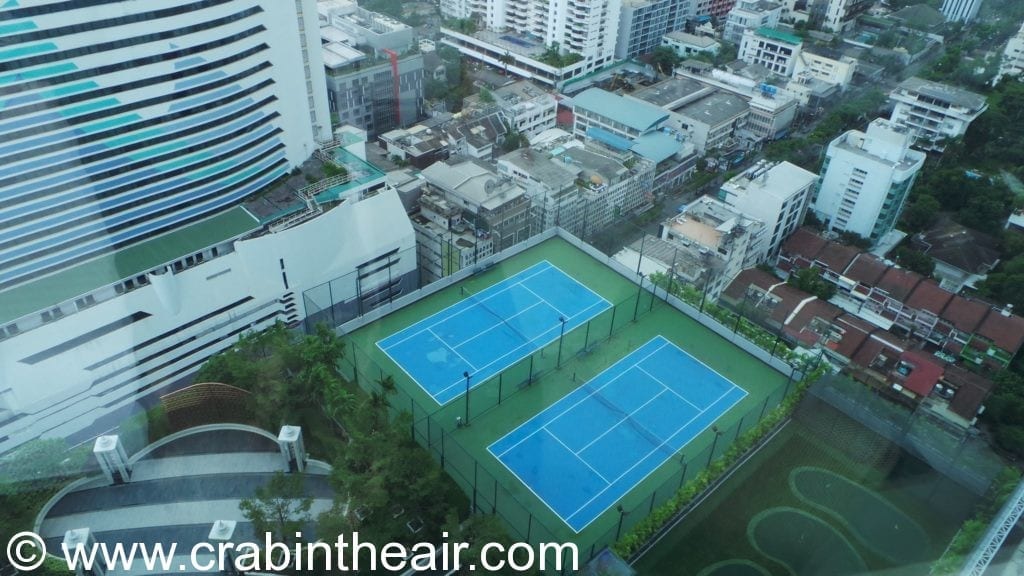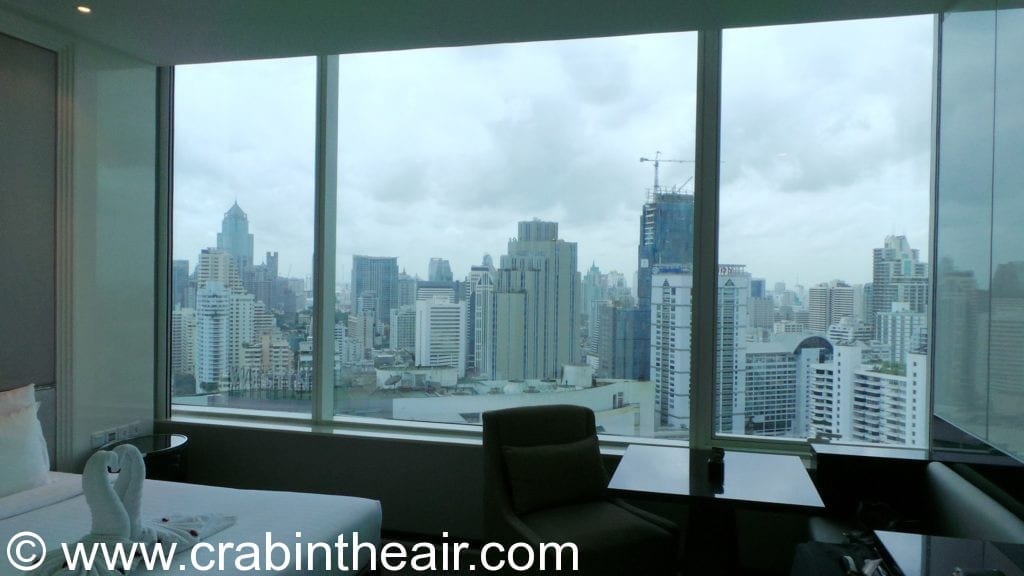 If you are planning a longer stay this room is perfect as there is a little kitchen with all the necessary amenities including a microwave, a kettle, a mini refrigerator and an electric stove.
It is ideal if you need to cook something from time to time or when you travel with small children.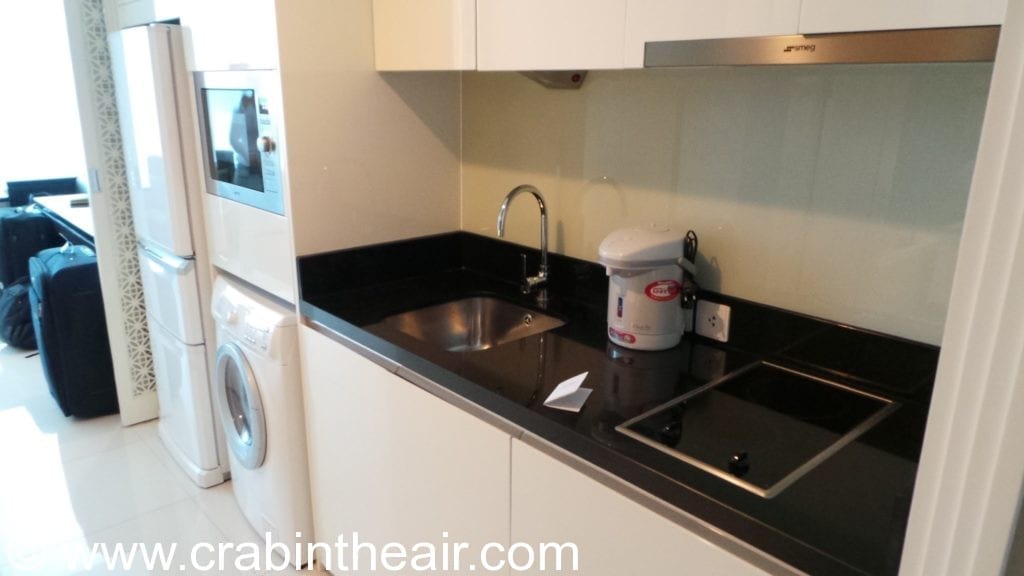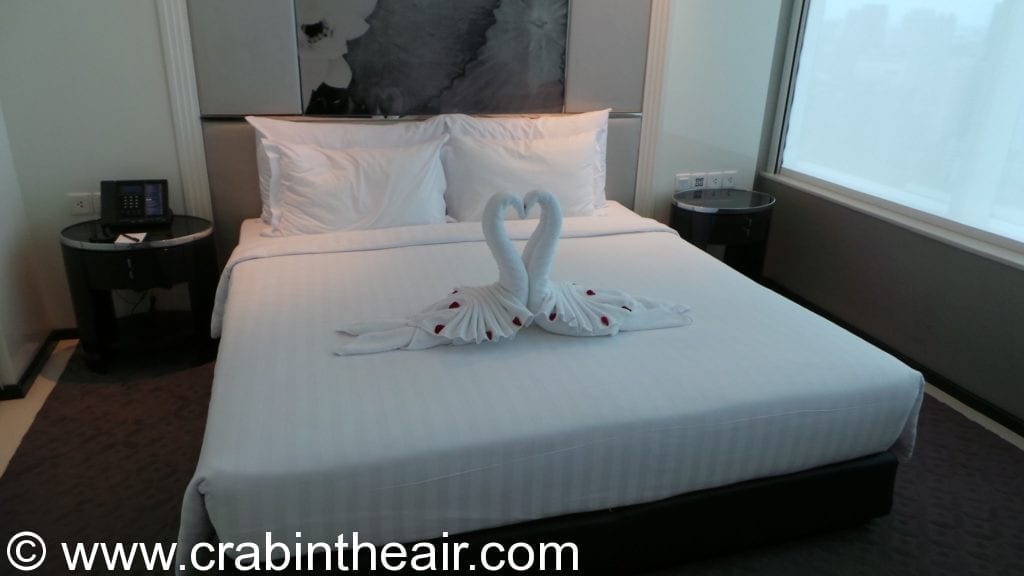 The bathroom was absolutely wonderful and very modern as well.
There was both a shower and a bathtub and it made me wish for a bathroom like that at my own house.
I also have to mention an automatic toilet seat with some interesting options you can see on the picture below.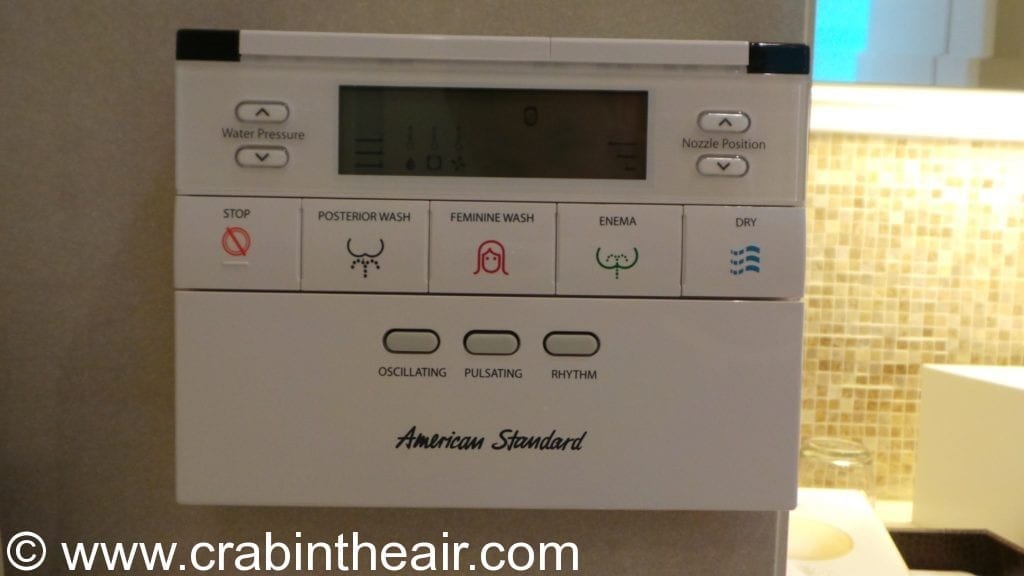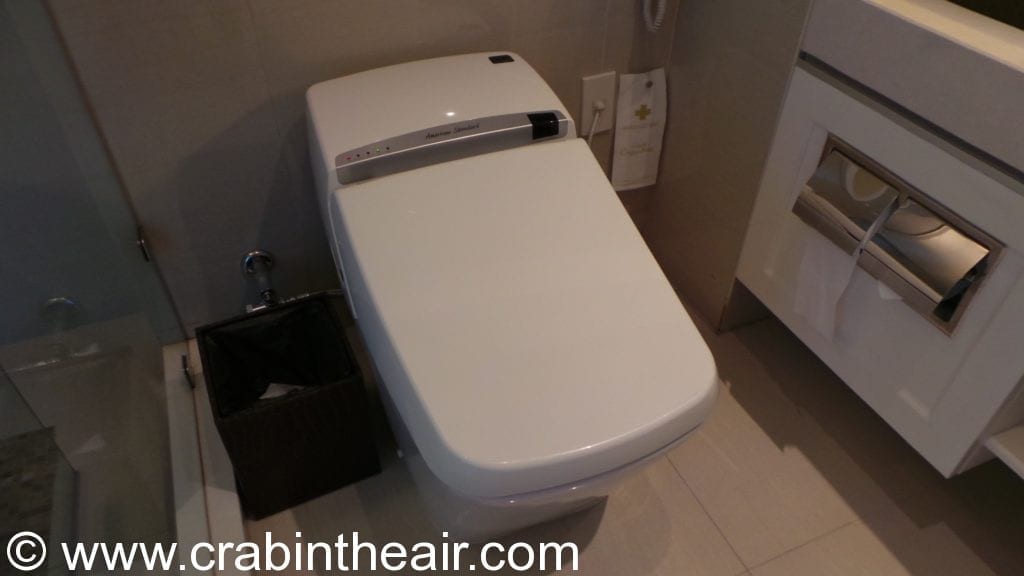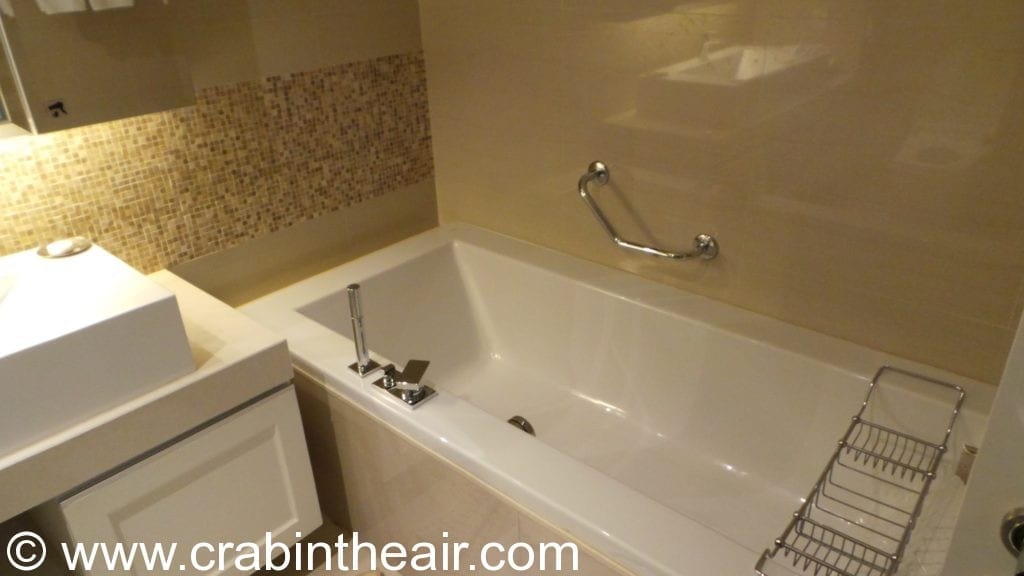 The cleaning service was also very good and I was happy to find clean towels and a perfect room each time I got back to the hotel
When it comes to breakfast the food was really good and included a wide international selection.
The only downside was the time we were required to wait for a table.
Each morning there was a long cue in front of the dining room and it could take up to 20 minutes to finally get a table.
It wasn't a huge problem for me since I was on holidays but I can imagine it being an issue for someone who is there for work or just doesn't have all that time to waste.
The swimming pool is beautiful and an afternoon swim is a must if you are staying at Grande Centre Point Hotel Terminal 21.
The location of the hotel is perfect as it is linked to the BTS Skytrain and Bangkok Metro with a skywalk – it is so easy and convenient to explore Bangkok from there.
Another advantage of staying there is the presence of the themed shopping mall – Terminal 21.
All you have to do is to take the elevator and 2 minutes later you are in this amazing big shopping mall with so many shops and restaurants.
On the 6th floor (Hollywood Studio) you will find 8 screens of SF Cinema City as well – something special for people who are crazy movie lovers like me.
The choice of restaurants is really incredible and it might be difficult to decide where to eat your dinner sometimes.
There are chinese, japanese, mexican, korean, american and many other places available so you will certainly find something you like.
We took a full advantage of it and opted for one of these restaurants a couple of nights when we felt too tired to go out again after a long day of exploring the city.
Grande Centre Point Terminal 21 Hotel is a lovely place to stay while visiting Bangkok.
It is a 5-star hotel and you are not going to be disappointed if you are looking for a luxury and pleasurable experience.
Apart from the long cue for the dining room during breakfast I mentioned before I honestly can't think of any other negative aspect of this hotel.
I would certainly like to go back to the Grande Centre Point Terminal 21 Hotel one day again.