If you are a proud pet owner it is very likely you will need to take your little friend on a plane with you eventually.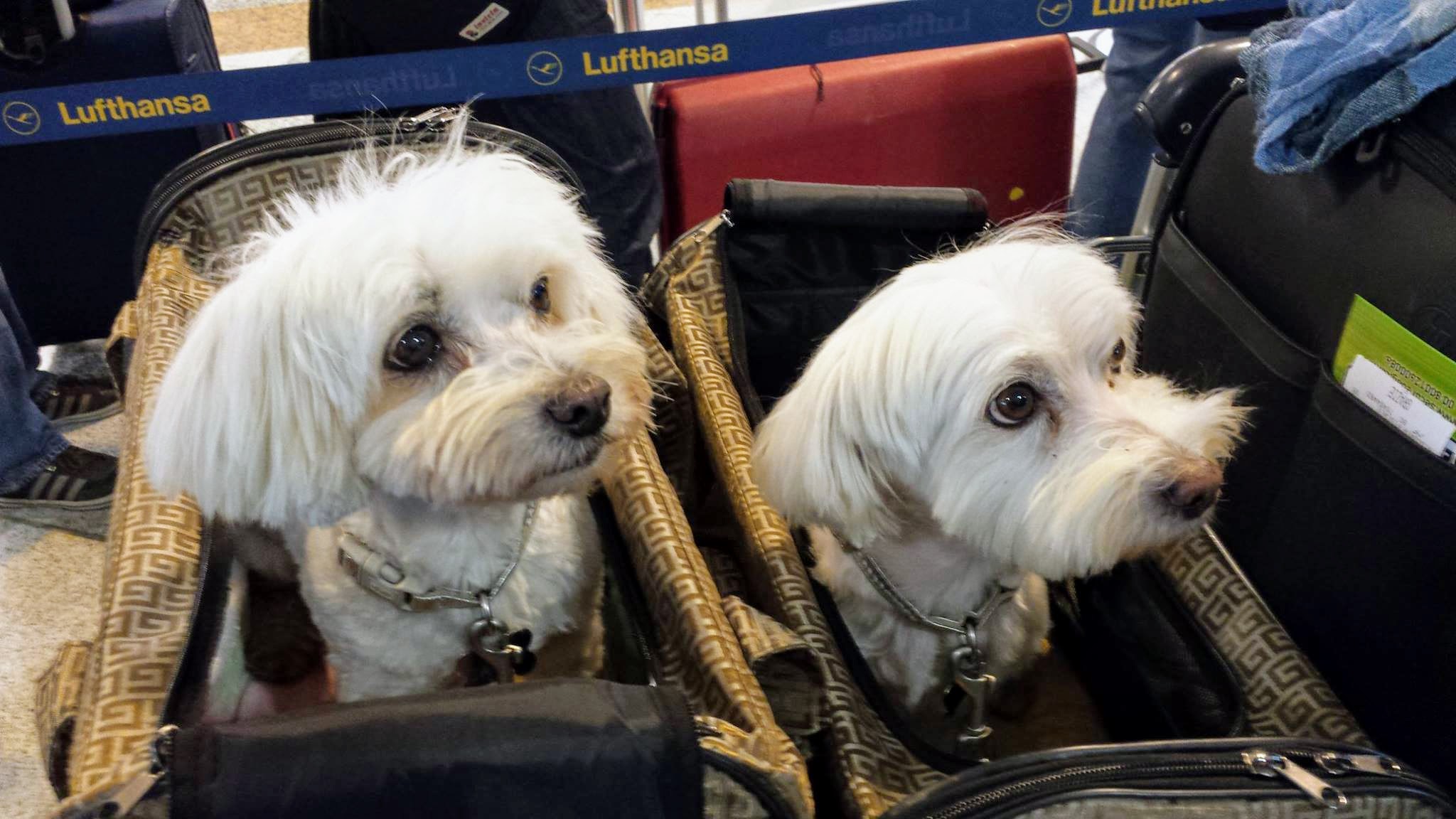 Whether you are moving abroad or going for a long holiday and wish to bring your pet with you the first thing you will have to think of is finding an airline that accepts animals.
You should know that not all airlines accept animals and those that do have strict regulations and policies regarding pet transportations and a lot depends on the type and size/weight of your animal.
Sometimes it is possible for it to travel with you in a cabin while others it will be transported as cargo.
You also have to make sure that all of your pet's travel documents and health certificates are current and updated.
In this article, you are going to find important information regarding flying with your pet, carrier requirements, airlines policies and applicable charges.
Like it? Pin it!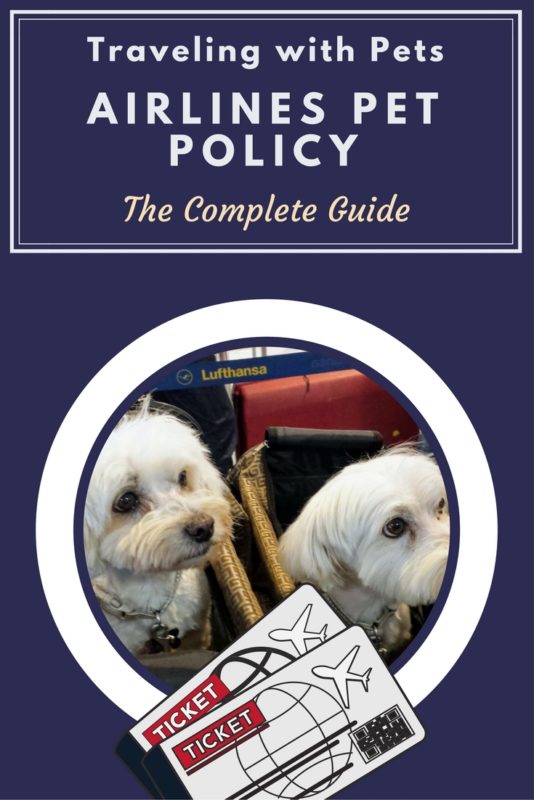 Travelling with animals – Airlines Regulations and Pet Policy
AMERICAN AIRLINES PET POLICY
American Airlines accepts animals on their flights:
In a cabin – your pet must be at least 8 weeks old and stay in a kennel during the entire flight

Checked baggage – also, in this case, your pet must be at least 8 weeks old
Also, pets can't travel on A321, A321S, A321H, A320, A319 aircraft and all flights operated by Air Wisconsin.
Below you can find rates for pet transportation.

EMIRATES PET POLICY
Emirates doesn't allow animals in the cabin aside from falcons between Dubai and certain destinations in Pakistan.
Also guide dogs are permitted.
All other animals must be transported as cargo or as checked baggage but only if the total journey time doesn't exceed 17 hours.
There are also no limitations on the number of pets you can carry but it is very important to check the rules of your destination beforehand.
Also it is always advisable to contact your local Emirates office for more information and for clarifying any doubts you might have.
The costs of animal transportation depend on a combined weight/size of both your pet and of the cage.
Animal+cage is less than 23 kg / 59 inches / 150 cm – USD 500
Animal+cage is between 24 – 32 kg / 59 – 118 inches / 150 – 300 cm – USD 650
Animal+cage is over 32 kg / 59 – 118 inches / 150 – 300 cm – USD 800
The cage dimension over 118 inches / 300 cm – cargo
---
Do you want to know more about the most exclusive way of traveling? Well, then you need to check out my Emirates A380 First Class Review – I'm sure you'll fall in love with it!
---
UNITED AIRLINES PET POLICY
If you travel with United Airlines it is permitted to bring small dogs, cats, birds and rabbits in the aircraft cabin on most flights within the U.S.
Your pet will have to stay in an approved kennel under the seat in front of you during the entire time of the flight.
The maximum dimensions for hard-sided kennels are 44 cm x 30 x 19 while for soft-sided kennels 46 x 28 x 28.
This service is subject to a $125 service charge each way.
For animals that are not allowed in the cabin, there is a PetSafe program.
QATAR AIRWAYS PET POLICY
Qatar Airways accepts pet animals as checked baggage or as cargo.
Falcons are permitted in the passenger cabin while service dogs are allowed free of charge on certain routes.
For transporting animals as checked baggage check out all the prices and regulations below.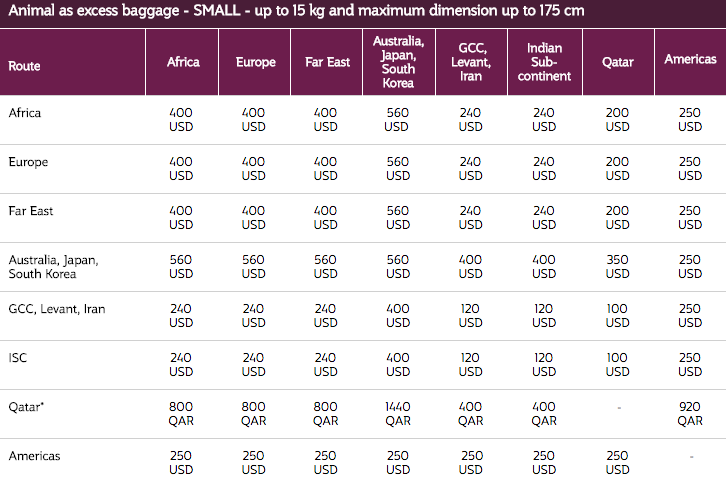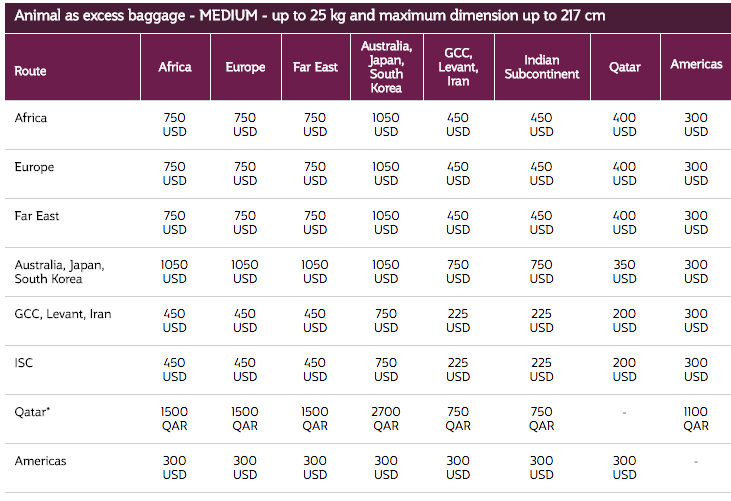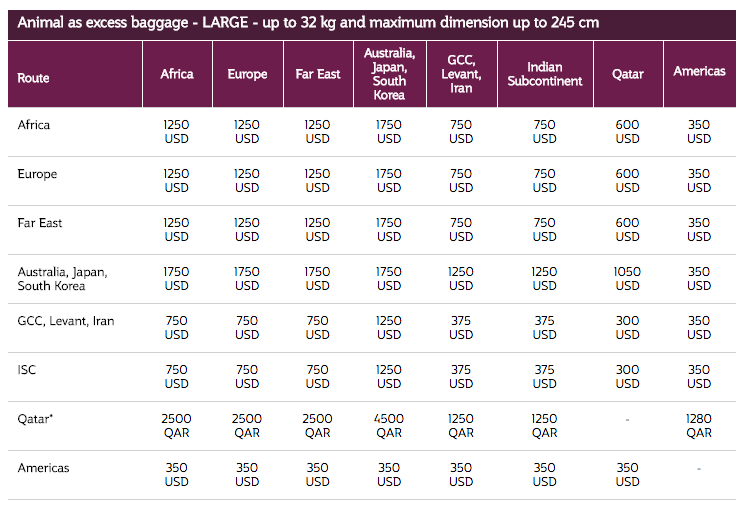 BRITISH AIRWAYS PET POLICY
British Airways doesn't accept pets in the cabin (apart from assistance dogs that are also free of charge).
It is, however, possible for your pet to travel in the hold as cargo which is handled by IAG World Cargo.
LUFTHANSA PET POLICY
If you travel with Lufthansa your animal can be transported in the cargo hold.
You will have to make sure that the transport container corresponds to the current IATA regulations.
It is also possible to bring a cat or a dog in the cabin with you and they will have to remain in their container at all times.
EASYJET PET POLICY
It is forbidden to carry live animals anywhere on the aircraft with the only exception of Guide Dogs or Assistance Dogs.
RYANAIR PET POLICY
Ryanair doesn't accept animals on their flights with the exception of Guide Dogs and Assistance Dogs on certain routes.
AIR FRANCE PET POLICY
Air France accepts cats and dogs weighing less than 8 kg in the cabin. Guide dogs are also allowed without weight/size limitations.
Depending on different destinations your pet must be at least 8-15 weeks old in order to be accepted in the cabin.
A separate closed container is required together with all the necessary vaccines and travel documents.
Pets that weigh between 8 and 75 kg must travel in the hold but have to be at least 10 weeks old.
Below you can find Air France rates for traveling with pets.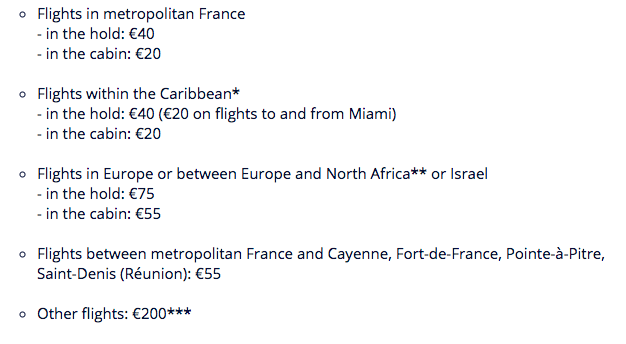 THAI AIRWAYS PET POLICY
Thai Airways only allows animals as checked baggage.
Guide dogs and assistance dogs are allowed on some in the cabin on certain routes.
Rates of this service depend on a weight/size of your pet and on your destination
LOT AIRLINES PET POLICY
LOT Airlines allows animals in the cabin – they will need to remain in a special container during the entire flight and the total weight can't exceed 8 kg.
Guide dogs are also permitted in the cabin free of charge.
Animals bigger than 8 kg will have to travel in the baggage hold or as cargo.
Charges for animal transportation LOT: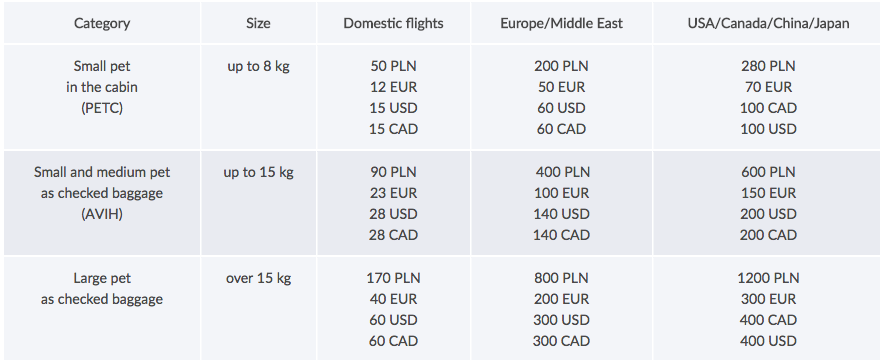 BRUSSELS AIRLINES PET POLICY
Brussels Airlines permits small dogs and cats (less than 8 kg) that are at least 12 weeks old in a cabin as well as assistance dogs (without size restrictions).
The rates for these small pets are €50 / $70 per one way in flights within Europe (including Tel Aviv, Russia and Morocco) while for intercontinental flights the rates are €70 / $90.
Cats and dogs can also travel in the hold while all other animals must be shipped as cargo.
Birds, rodents, wild animals or those of unusual size may not be accepted.
Below you can see the rates for animals transportation in the hold with Brussels Airways.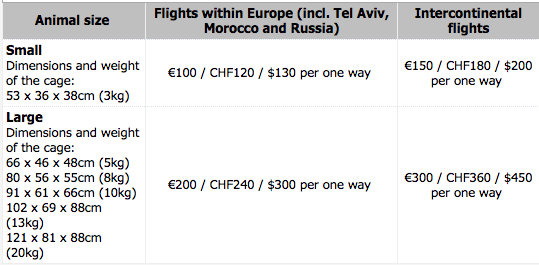 VIRGIN ATLANTIC AIRWAYS PET POLICY
If you want to travel with the Virgin Atlantic Airways you should know that they do accept pets on their flights.
Animals can travel only in the hold which is heated and air-conditioned just like the cabin.
For more information contact your local Virgin Atlantic Airways office.
AIR ASIA PET POLICY
Air Asia, unfortunately, doesn't accept pets and any kind of animals on their flights.
This policy includes guide and assistance dogs as well (except on flights operated by i5).
JETSTAR PET POLICY
Jetstar doesn't transport animals on their flights.
AIR CANADA PET POLICY
Air Canada allows small cats and dogs in the cabin and your pet must be at least 12 weeks old and fully weaned.
DELTA PET POLICY
Delta Air Lines allows dogs, cats and household pets  (only on domestic flights) in a cabin with you:
U.S./Canada: $125 USD/CAD
Virgin Islands: $125 USD/CAD
Puerto Rico: $125 USD/CAD
Outside the U.S.: $200 USD/CAD/EUR
Brazil: $75 USD
For any travel to or from South Africa, Hong Kong, Hawai, Australia, Barbados, Dakar, Dubai, Iceland, Jamaica, New Zealand, Republic of Ireland, United Arab Emirates or the United Kingdom pets must travel as cargo.
SOUTHWEST AIRLINES PET POLICY
If you choose to travel with Southwest Airlines your pet will be allowed in a cabin with you but only on domestic flights.
The cost of this service is $95 each way.
QANTAS PET POLICY
Qantas permits pets on Australian domestic flights, while only service dogs can travel in a cabin.