Best Places to Visit in the Czech Republic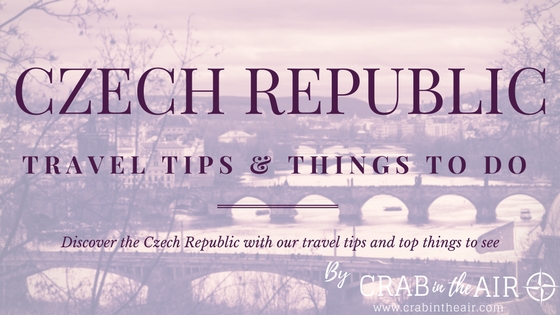 The Czech Republic in central Europe might be one of the smallest countries on the continent but nonetheless, it offers many amazing attractions to its visitors.
Beginning from its capital city – Prague, the starting point of most travelers – this city is filled with art and history and you could spend weeks there and still have something left to learn about it.
Some of the fun and interesting things to do in Prague include visiting the Castle, Charles Bridge, Prague Astronomical Clock and the Jewish Quarter but the list of attractions is truly endless.
The city of Prague has a unique atmosphere throughout the whole year but my favorite moment to go there is in the winter season, between December and January.
Christmas markets and festive atmosphere in Prague in these months make it a really magical and exceptional place to be.
But the Czech Republic isn't only about Prague obviously and there are many other fantastic places around the country definitely worth visiting.
One of these is certainly Český Krumlov Castle – a beautiful place which is part of the UNESCO World Heritage List.
You also can't miss the famous Czech spa town – Karlovy Vary with some of the most amazing hot springs in the world and many interesting attractions to enjoy during your stay there.
Another beautiful landmark is the Karlštejn Castle that can be easily reached from Prague.
This Gothic Castle dates back to the 14th century and represents a real heaven for all the history, architecture and photography lovers.
For those of you who look for natural beauty, I suggest traveling to the Bohemian Paradise in the Czech Republic.
This area is extremely valuable from the geological, natural, historical and cultural point of view.
There are numerous hiking and cycling trails, towers, castles and viewpoints available and tourists from all over the world come to visit this beautiful area.
The list of attractions in the Czech Republic is really long and it is simply impossible to get bored in this beautiful country.
If you're looking for history and cultural aspects you will have a wide choice of museums, art galleries, theaters and historical landmarks to choose from.
There are also plenty of places for fun and entertainment available in the Czech Republic which attract many young people from all over the world.
If you are planning a trip around Europe make sure to include this country in your travel itinerary!