During my recent trip to Malaysia, I finally had a chance to visit its wonderful capital city – Kuala Lumpur.
Kuala Lumpur was everything I had expected it to be – beautiful, vibrant and full of life. I have so many thoughts and memories I would like to share about this amazing city so expect many blog posts in the next days but right now I am going to tell you about my experience at the Fraser Residence – a place I stayed at for 4 days.
Fraser Residence Kuala Lumpur Location
Fraser Residence is located at Jalan Cendana in the heart of Kuala Lumpur and a 15-minute walk from the famous Petronas Towers.
It is very close to all the main city's attraction, shopping malls, and other famous hotel chains so the area is safe, green and very pleasant in general.
If you need a taxi to go anywhere there were always a few of them waiting right in front of the hotel which was very convenient and time-saving.
This is the exact address of the hotel:
No 10 Jalan Cendana
Off Jalan Sultan Ismail
50250 Kuala Lumpur
Malaysia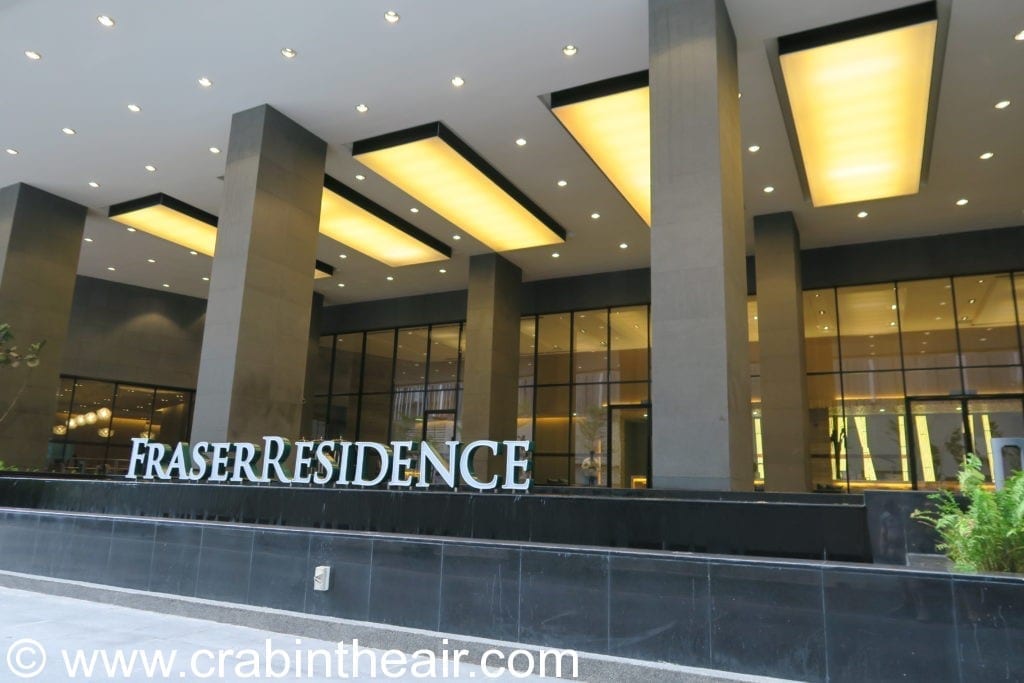 Fraser Residence Kuala Lumpur Room Review
When I booked my stay at Fraser I opted for a Studio Executive Room and I must say it was a perfect choice, especially considering that it was just me and my boyfriend.
If you are traveling with children you might probably want to check out their two-bedroom options but for the two of us, the studio was more than enough.
The room is really spacious (58m²) and modern but at the same time cozy – I liked that a lot.
The bed is big and comfortable and you can enjoy watching TV from there if you like. There is also a little relaxing zone in the room with a nice sofa full of comfortable cushions.
This room comes with a well-equipped kitchen which includes a microwave, a toaster, a big fridge, and a washing machine as well.
I used the electric stove one night and it worked perfectly.
When it comes to the bathroom I must say I liked it a lot. It has a big bathtub and an even bigger shower as well as all the free toiletries. I also loved the huge mirror above the sinks.
The room was very silent so we enjoyed a good and profound sleep every night.
I was also very happy with the cleanliness of our Studio Executive Room, the bedsheets, as well as the towels, were fresh and perfect and we got to go back to a very neat and tidy room every night.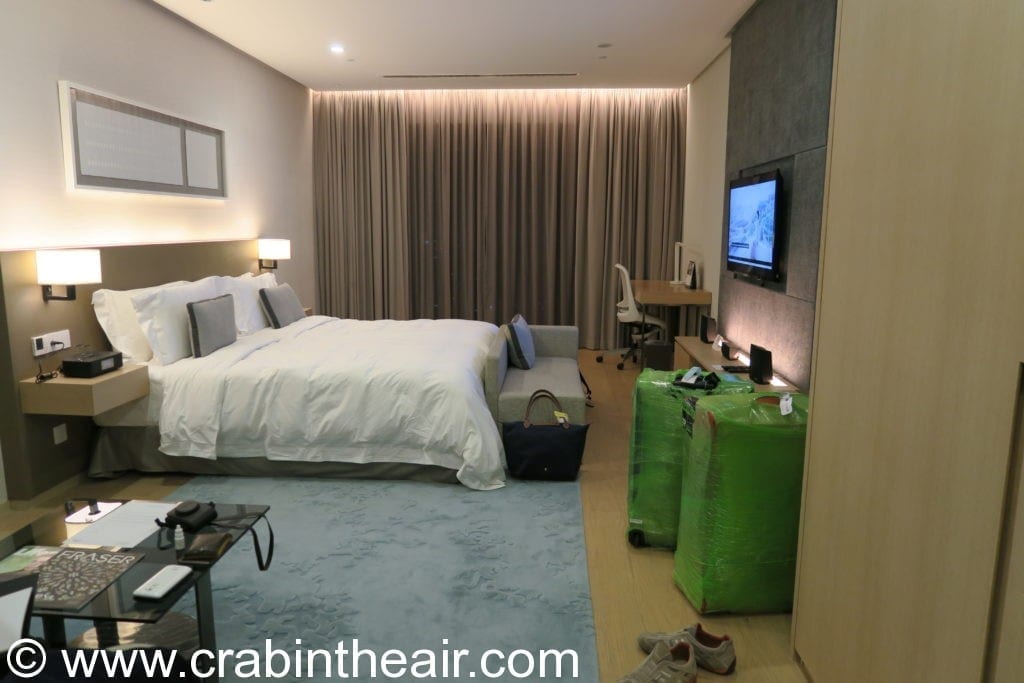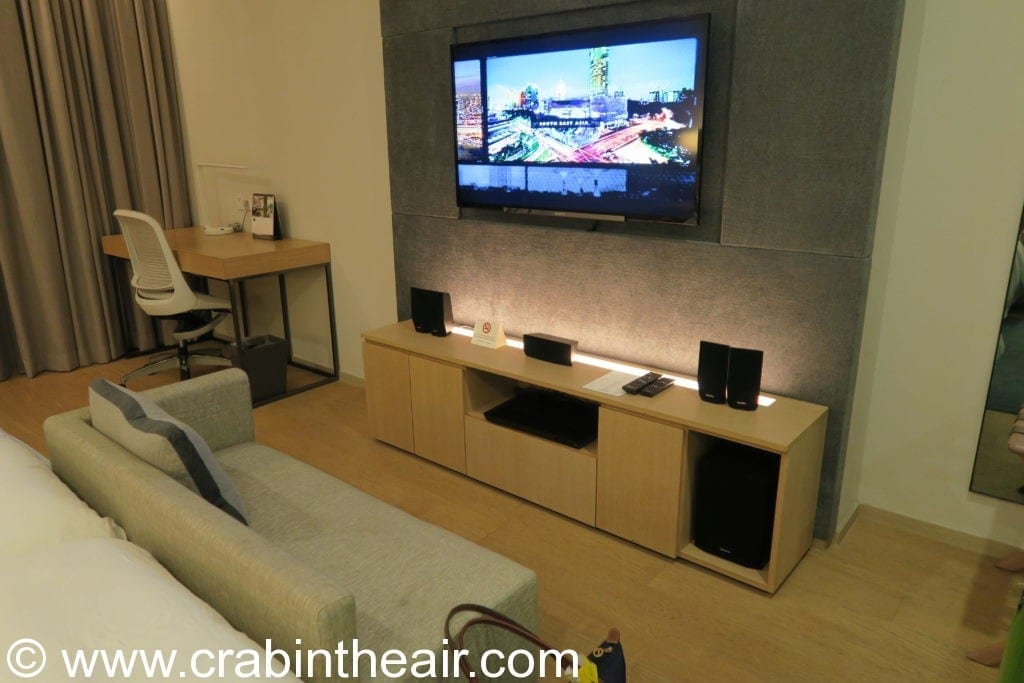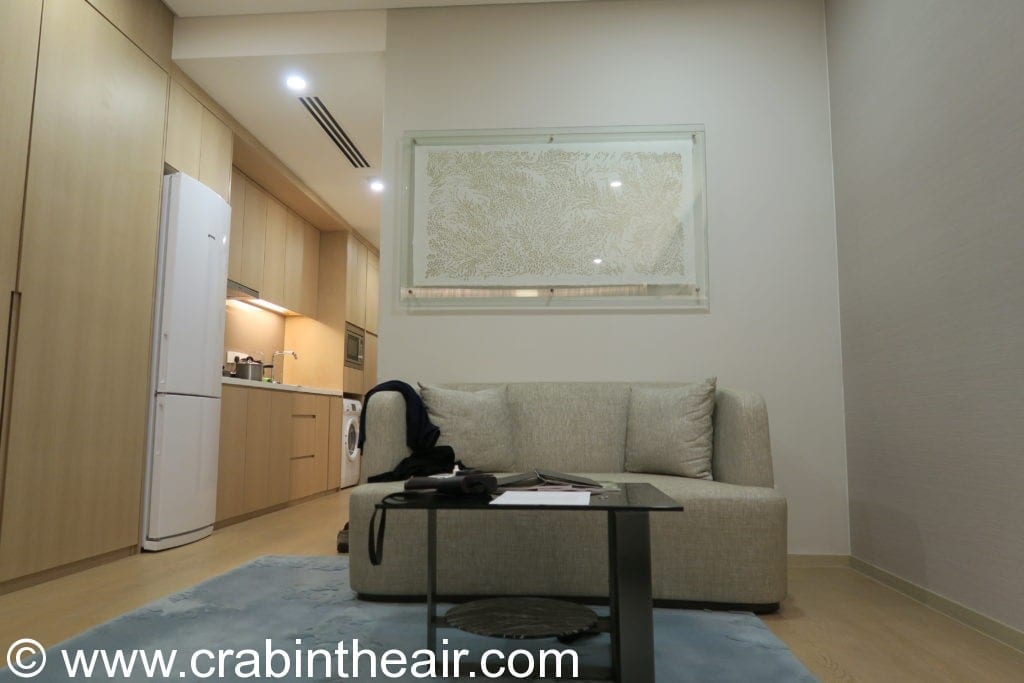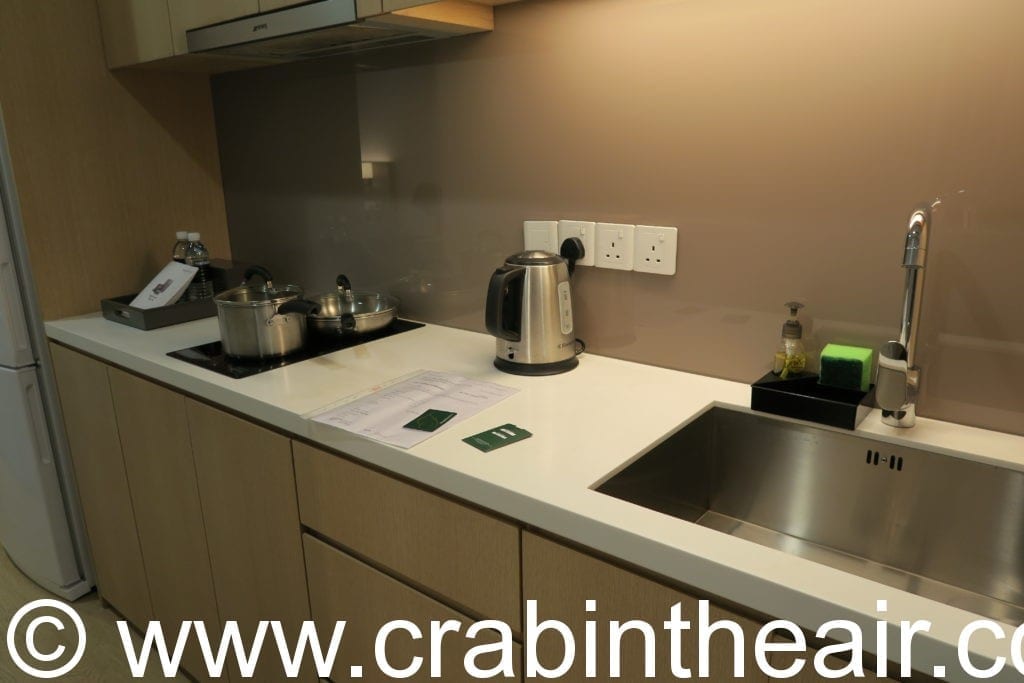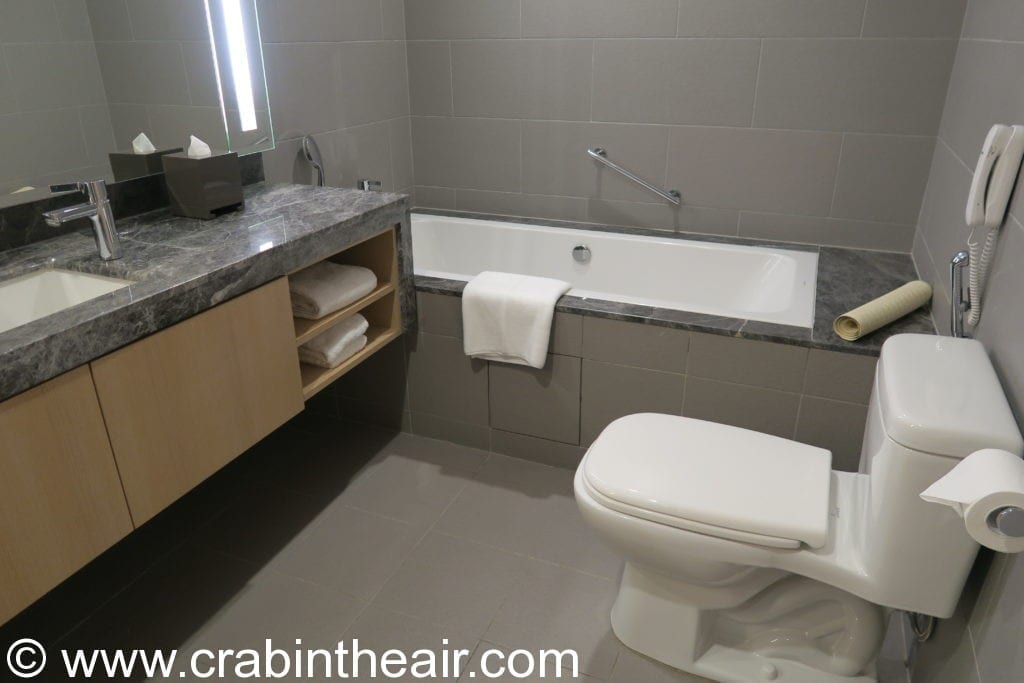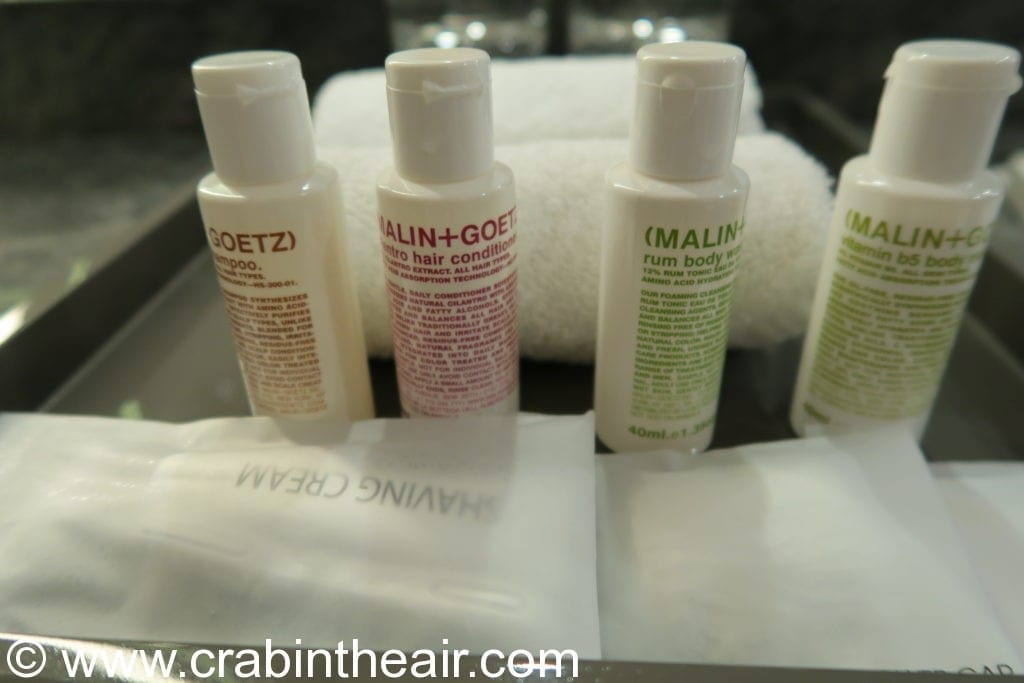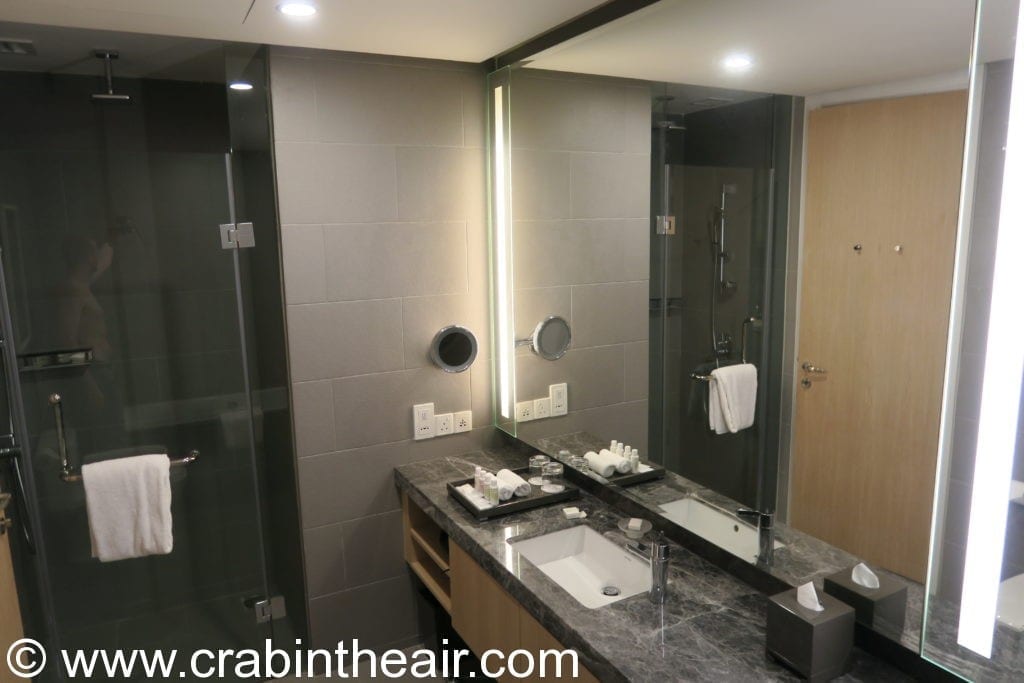 Fraser Residence Breakfast
When I booked our room I added the breakfast as well and was very curious to check it out.
Unfortunately, the food choice wasn't that great, especially if you enjoy European/American style breakfast.
The fruit choice was very poor which was a little bit surprising and disappointing considering all the wonderful fruits that grow in Malaysia.
There are a lot of Asian style foods available like noodles, fried rice and vegetables plus some kind of beef or chicken while you are not going to find lots of fruit, bread, cereal or yogurt.
The service during breakfast could improve as well, they are all very kind and welcoming but they do get a little confused and disorganized at times.
Fraser Residence Swimming Pool
I loved the swimming pool! It was absolutely wonderful, beautiful and relaxing especially after dinner.
The swimming pool is situated on the 5th floor so don't expect the infinity style pool but I must say it was one of the best pools I've ever been to.
There is one children pool with a small slide and then another one for adults plus a small jacuzzi area (which I particularly enjoyed).
You don't need to bring your own towel as they will give one when you get there.
There is also a bar near the swimming pool but we didn't get to order anything as it was closed during the week and it only opens on the weekends.
I usually went to take a swim in the late hours of the afternoon or after dinner and the swimming pool was never overcrowded or noisy, on the contrary, the atmosphere was always very peaceful and relaxing.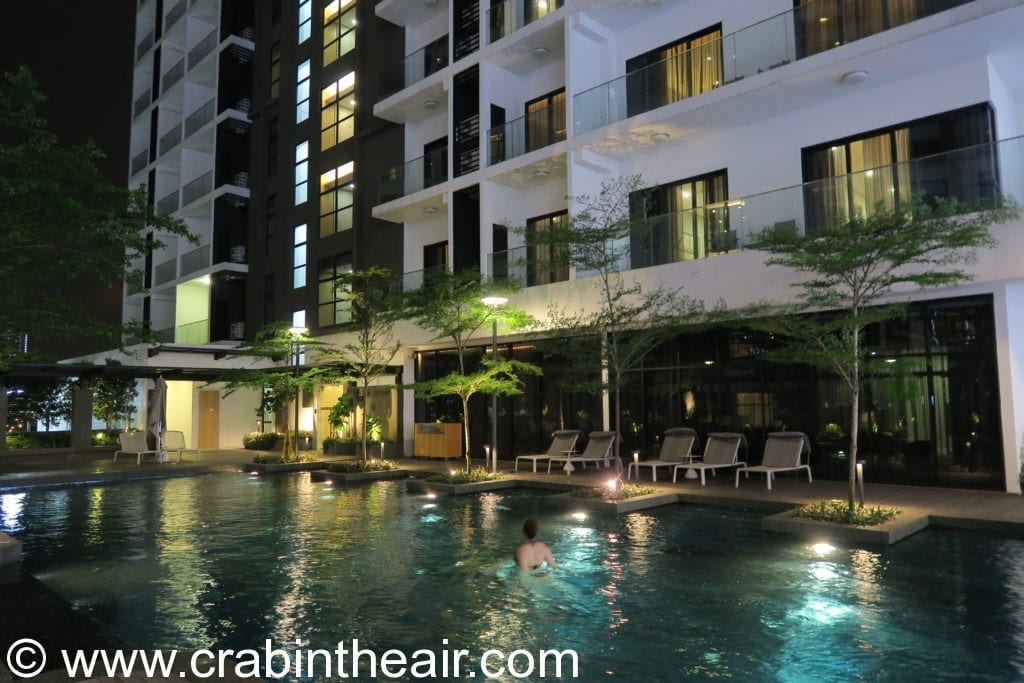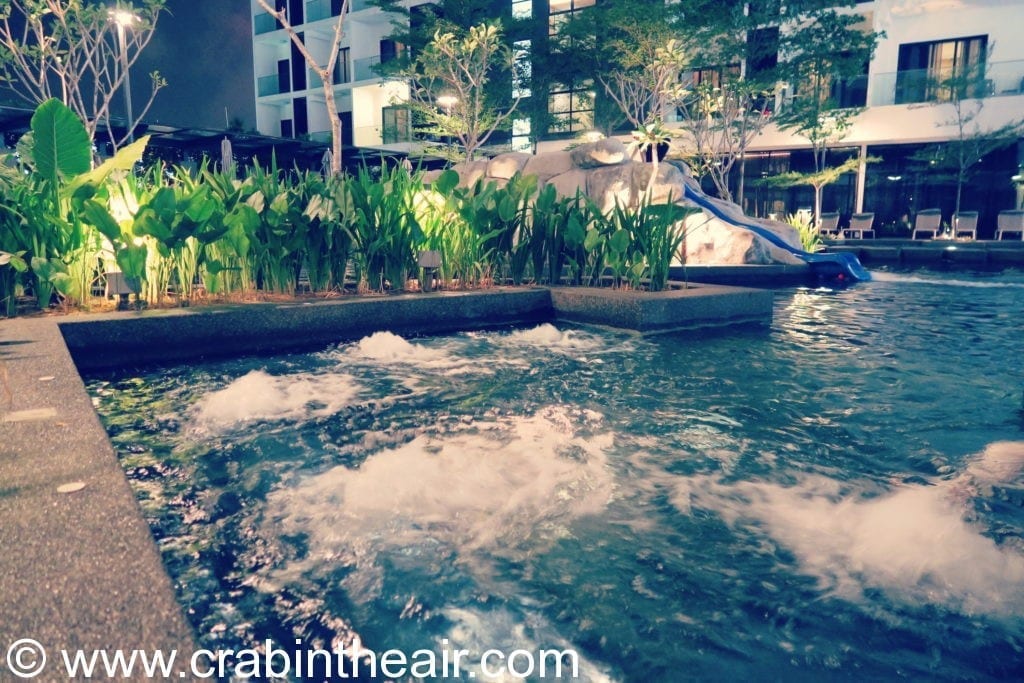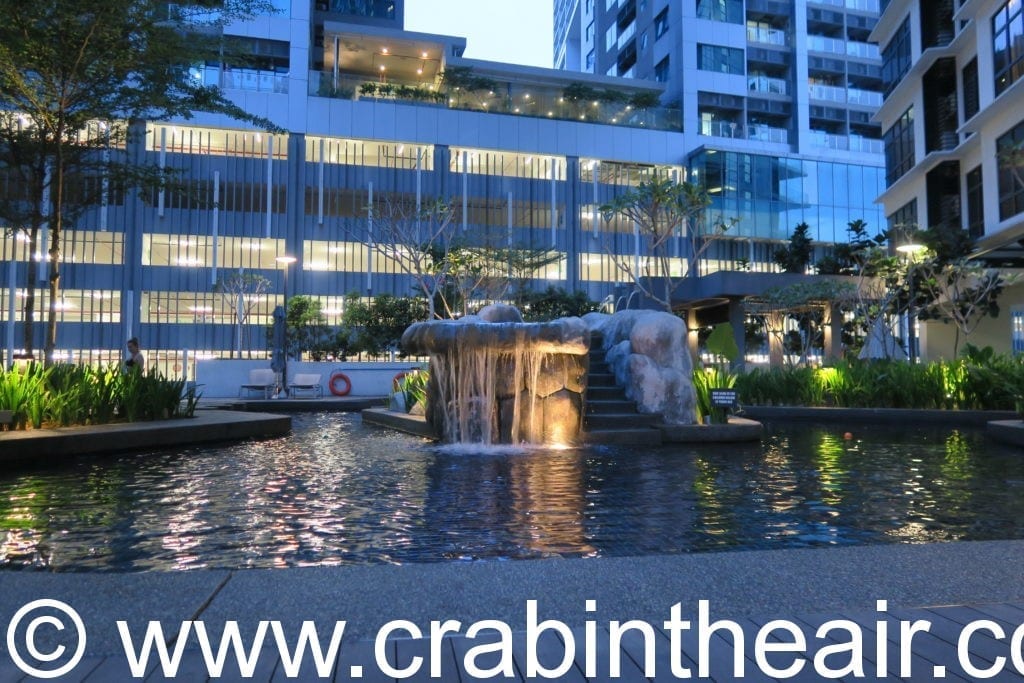 Fraser Residence Kuala Lumpur In-Room Dining Review
We did order in-room dining a few times during our stay at Fraser Residence and it was very similar to what we experience at breakfast.
I would say the food was average and both the quality and choice of it could improve a lot while the medium price of a meal is about $15-$2o.
Just to give you an idea of what you can expect here is the in-room dining menu.
Starters
Caesar Salad
Tossed Green Salad
Soups
Oxtail Soup
Roasted Mushroom Soup
Light alternative
Fish and Chips
The Sandwich Board
Eggs with Ham/Chicken and French Fries
Old Time Favourites
Roasted Chicken Breast
Norwegian Salmon with Chermoula Crust
Grilled Australian Sirloin
New Zealand Grilled Trio of Lamb Cutlet
Cendana Burger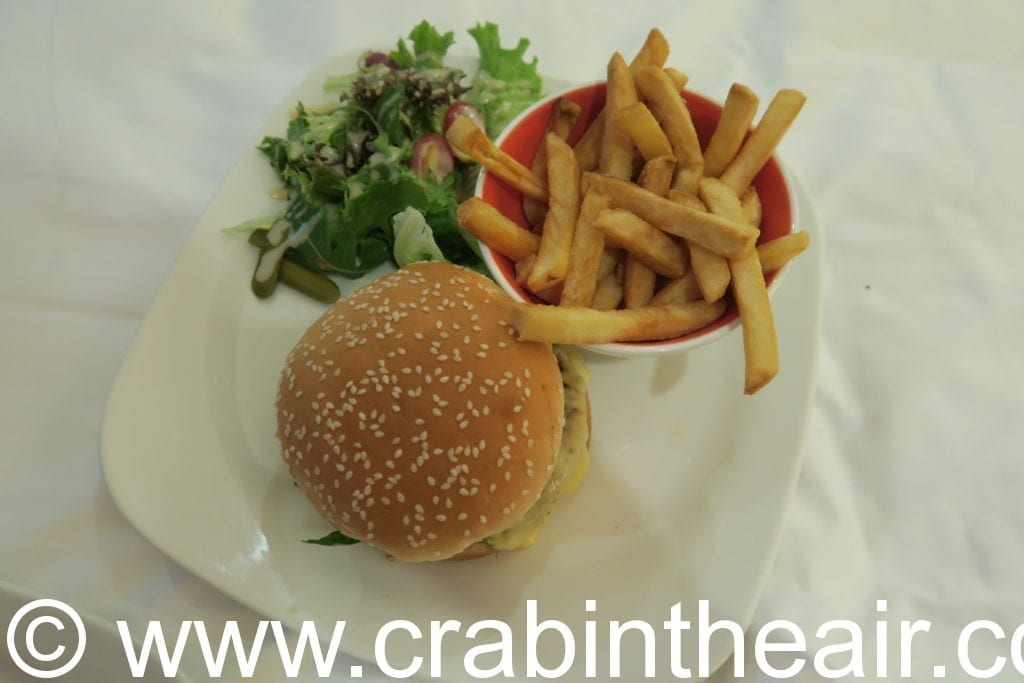 Asian Favourites
Mee Mamak
Indonesian Fried Rice
Pandan Nasi Lemak
Char Kway Teow
Braised Yee Mee Cantonese Style
Chargrilled Unagi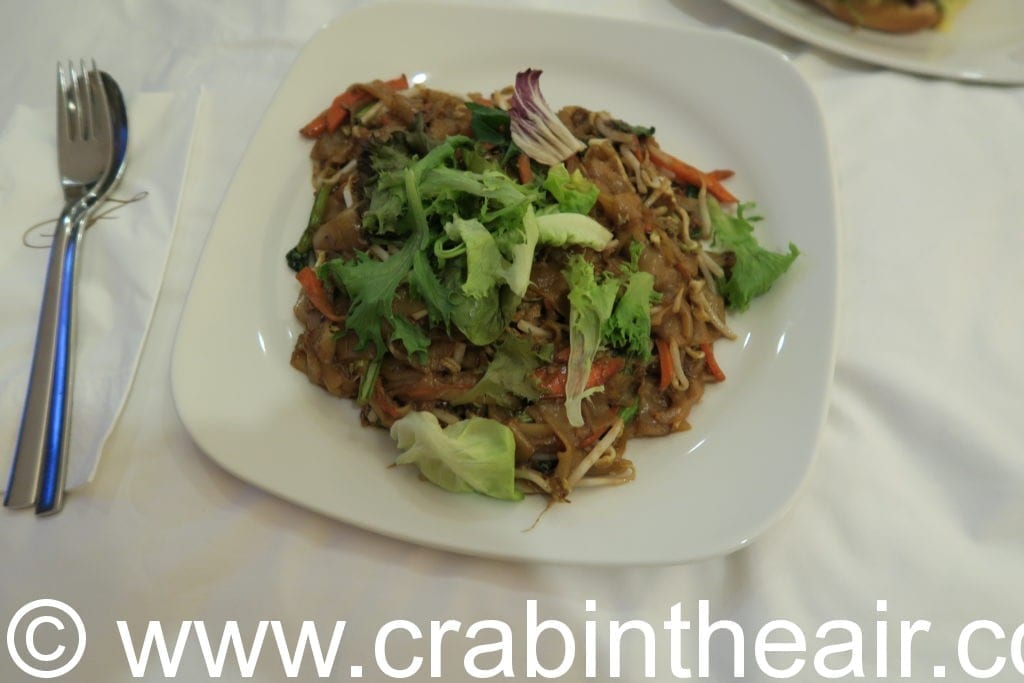 Pasta
Bolognese
Marinara
Carbonara
Vegetarian
Vegetarian Fried Rice or Noodles
For Young Guests
Grilled Chicken Hot Dog
Fish Fingers
Spaghetti Meatballs in tomato sauce
Chicken drum sticks with mashed potatoes
Desserts
Cake of the day
Fresh Fruit Platter
I must say however that the service was very quick and efficient in this case and we never had to wait more than 30 min for the food we ordered.
A person that delivered our meals was very polite and friendly as well.
Also as you can notice from the menu above there are very few vegetarian and none vegan options available which can be a problem if you follow one of these two diets.
Fraser Residence Kuala Lumpur Gym and Wi-Fi Review
I tried the gym at Fraser Residence and it was absolutely amazing. It has everything a good gym needs to have from treadmills, cross trainers to exercise bikes and a wide choice of weights.
It is also quite big comparing to all the other hotel gyms I had a chance to work out at.
I loved that this gym is located on the rooftop and the view from there is absolutely breathtaking, it was wonderful to work out and admire the whole city at the same time.
Wi-Fi and Internet access is available in all areas of the hotel and is free of charge, the quality of it, however, is unfortunately very poor.
It is incredibly slow and stops working every now and then – quite disappointing when you need to get some work done.
To sum up, the Fraser Residence is a very good place to stay while you are in Kuala Lumpur and I would certainly recommend to my friends.
The rooms, staff, swimming pool, gym and the location are the biggest pros of this hotel while the wi-fi and food, in general, could be improved from my point of view.
Fraser Residence KL Video Review
Watch our video review created for the Fraser Residence KL – don't forget to subscribe to our Youtube travel channel!
Make sure to check out another great hotel in KL – the Face Suites.
Check here for booking and rooms of the Fraser Residence Kuala Lumpur.