Kuala Lumpur in Malaysia is one of my favorite Asian cities and I like to visit it as much and as often as I can.
I recently stayed at the Fraser Residence which I loved but, at the same time, I was really excited and curious to try out a new hotel.
After doing some research I opted for The Face Suites Kuala Lumpur which is a relatively new place (I stayed there in April 2016) and I thought it would also be useful for my blog readers headed to KL soon to have an objective review from me.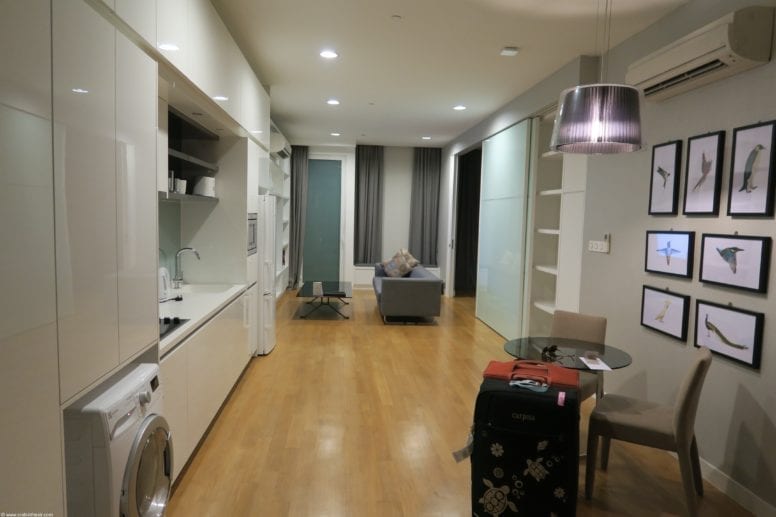 The Face Suites Location: Kuala Lumpur – Malaysia
The Face Suites is located right in the center of Kuala Lumpur and near to all the main attractions.
Since it is a new hotel some taxi drivers might not know where it is so we usually told them it was near the Fraser Residence (which most of them know).
Some of them were also more familiar with the name Platinum Suites so you might want to try it as well.
This is the exact address of the hotel together with the contact numbers.
1020, Jalan Sultan Ismail, 50250 Kuala Lumpur
Tel: +603 2168 1688
Fax: +603 2168 1699
Watch my Video Review!
The Face Suites Room Review
I would like to start this hotel review with sharing my opinion regarding our room – one bedroom superior suite.
I was traveling with my boyfriend and this option turned out to be just perfect for us.
The suite is really spacious and bright and when you get inside you come into a big dining/living area with a well-equipped kitchen.
I actually cooked dinner for us one night and can confirm I found all I needed to do that (pots, spoons, forks etc.)
There is also a nice big fridge if you need to store anything.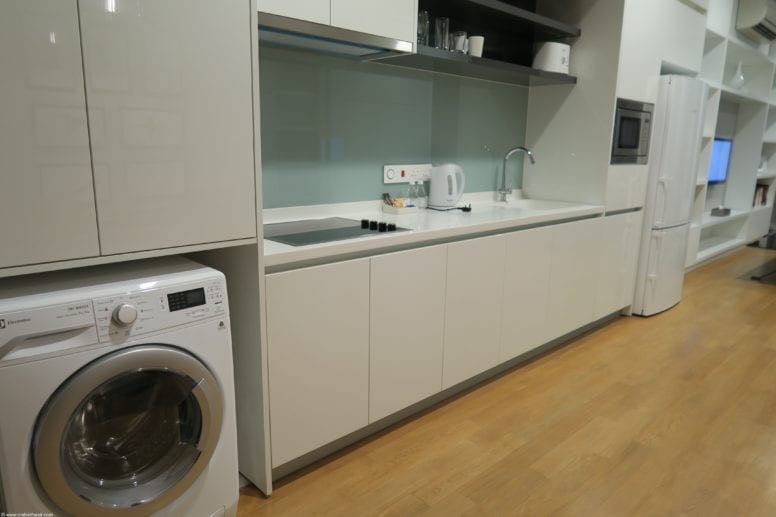 The living area is very nice and cozy as well with a big TV and a comfortable sofa.
I also loved the fact that there were plenty of really interesting books in every corner of our suite – such a lovely idea.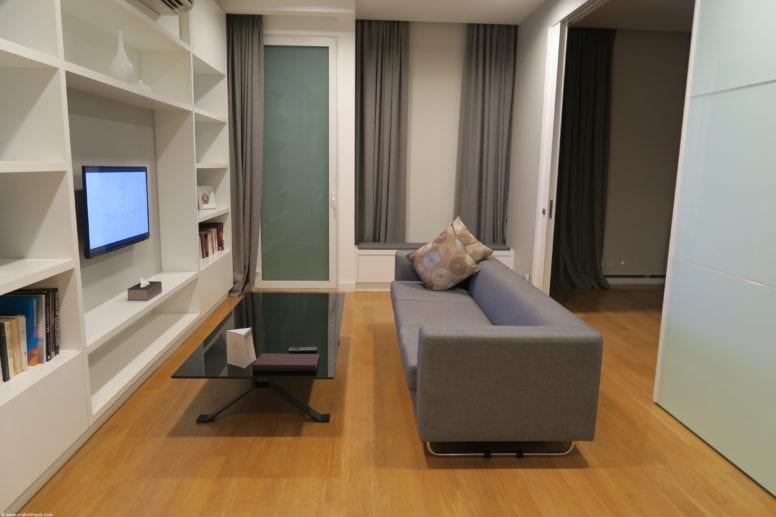 The bedroom (located in the separate part of the suite) was also wonderful and had a comfortable king size bed in it as well as a walk-in closet with plenty of room for clothes and shoes.
There is also a large deposit box, we managed to fit our laptops in there as well so that was really great and useful.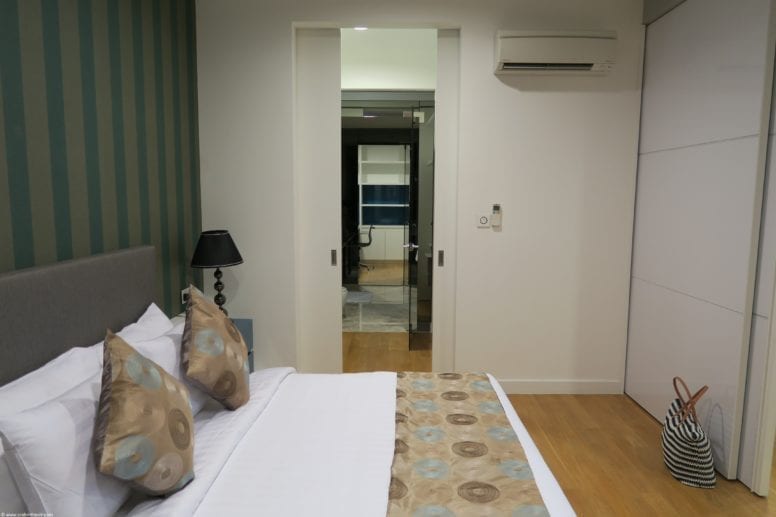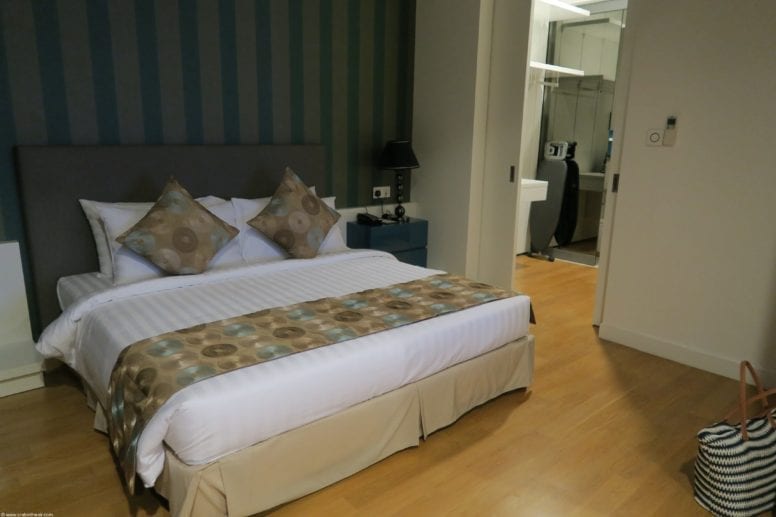 I liked the bathroom a lot as well, it didn't have a bathtub but there was a huge modern shower instead.
Be careful however since the floor can get quite slippery and there is nothing to hold onto while getting out of the shower.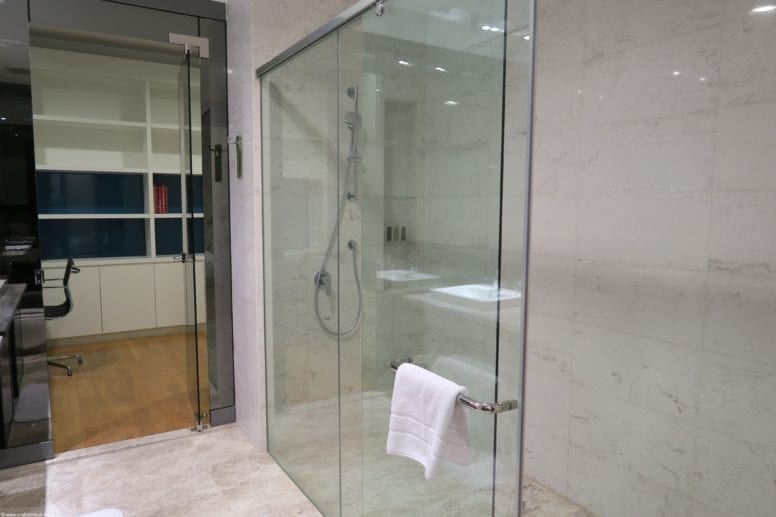 From the bathroom, you get to go directly into a lovely work area completed with a big desk and full of book shelves.
Unfortunately, there is no window in this room and if I had to spend long hours working in there it could be an issue for me.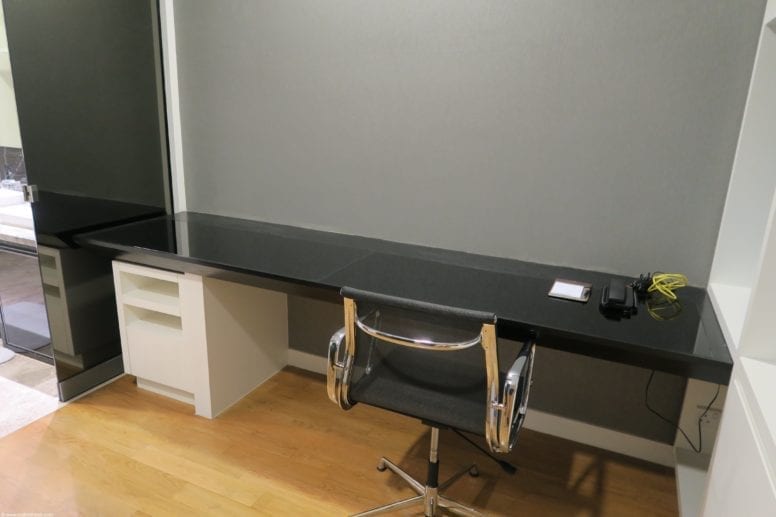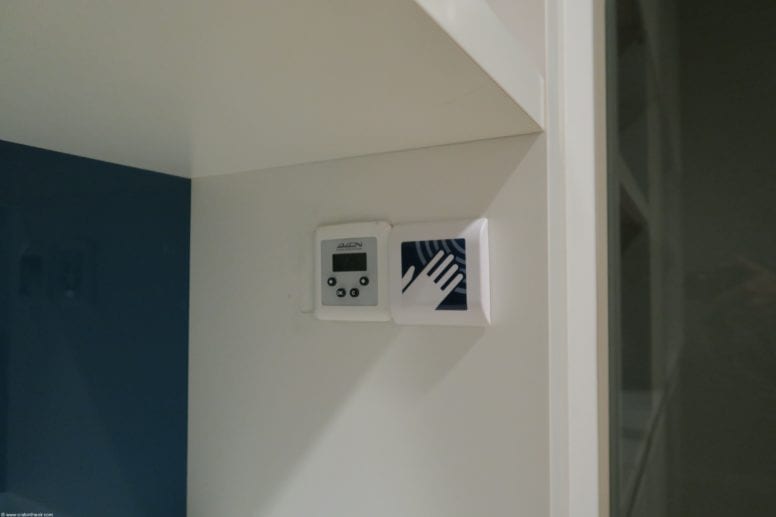 The only downside of the room was the fact that there was a lot of dust on the shelves and the missing bathroom amenities – we had to call twice to request a shower gel, shampoo and toilet paper.
To sum up, I can say that I was very satisfied with our suite, it was modern, spacious and had plenty of storage options so it will work out perfectly even for long-term stays.
The free wi-fi was working very well and fast as well.
The Face Suites Service
The front desk staff was very kind, helpful and efficient.
I can say the same about every single person working at the swimming pool and at the gym – they were all very open and friendly people with a positive attitude towards the guests.
They were always happy to arrange a taxi for us (to the airport as well) or book a table at a restaurant.
The staff at The Face Suites speaks English very well too so the communications was always easy and smooth.
The Face Suites Swimming Pool and Gym Review
If you love infinity pools you have to try this one out!
This incredible swimming pool is located on the 51st floor and features an amazing view of the entire city of KL which includes the beautiful Petronas Twin Towers.
This swimming pool is large (38 meters) and while we were there it never felt too busy and overcrowded.
It is also a great idea to take some photos of the city from there.
If you travel with kids there is also a nice children's wading pool available right next to the big pool.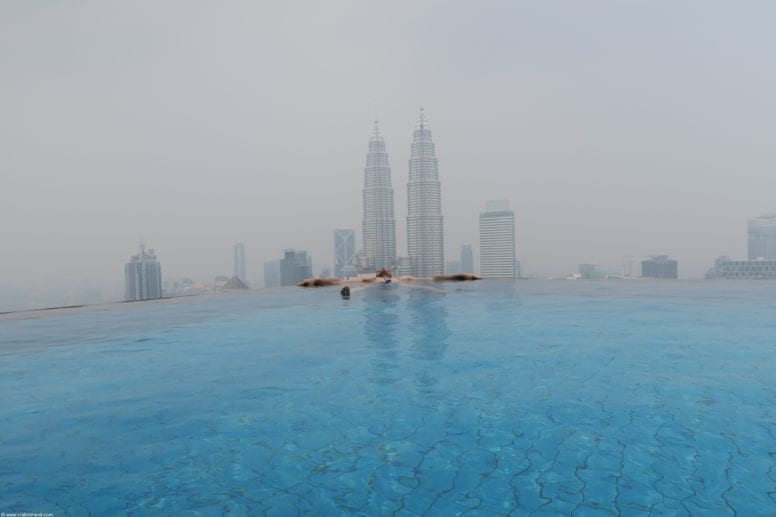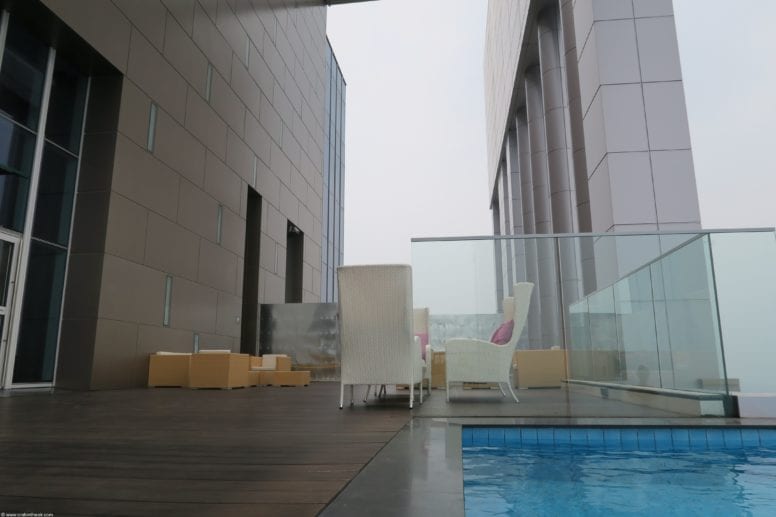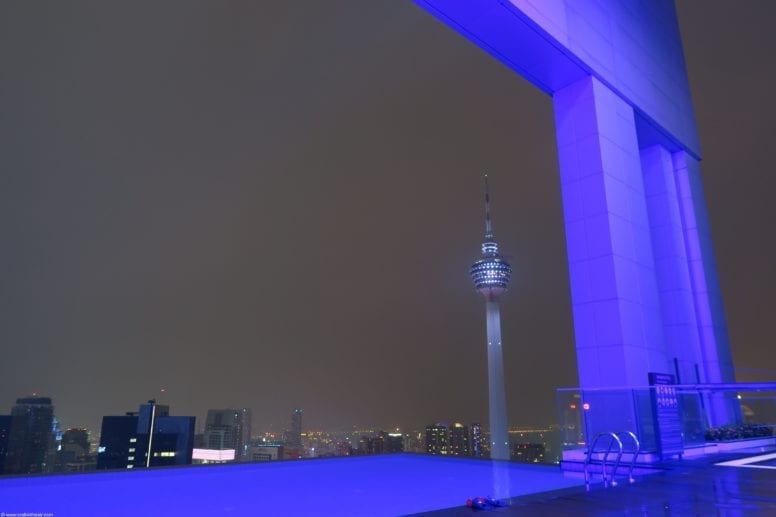 Gym & Fitness Center
The 51st floor is also where the gym of the hotel is located but unfortunately I wasn't entirely satisfied with it.
Don't get me wrong, it is a new and modern nicely made gym, it faces the swimming pool so the view is also very nice.
The only problem is that there are very few strength machines and no dumbbells at all – really strange and surprising.
Also, there were no towels at the gym so you need to bring your own or you will have to use a huge beach towel from the swimming pool which is not very practical.
I would also like to mention that there was no room service available during the time of our stay at The Face Suites KL and also no restaurants and bars right at the hotel.
This hotel is still in the soft opening stages and at times it felt like it wasn't 100% ready to actually have any guests in there already.
Apart from the lack of room service and restaurants, the lift service was being upgraded and some areas of the hotel were still under construction.
Having said that I believe it will be a wonderful place to stay at while in Kuala Lumpur but only when all its facilities are open and available to the guests.
Prices and Reservations
Check prices and best offers available for The Face Suites KL.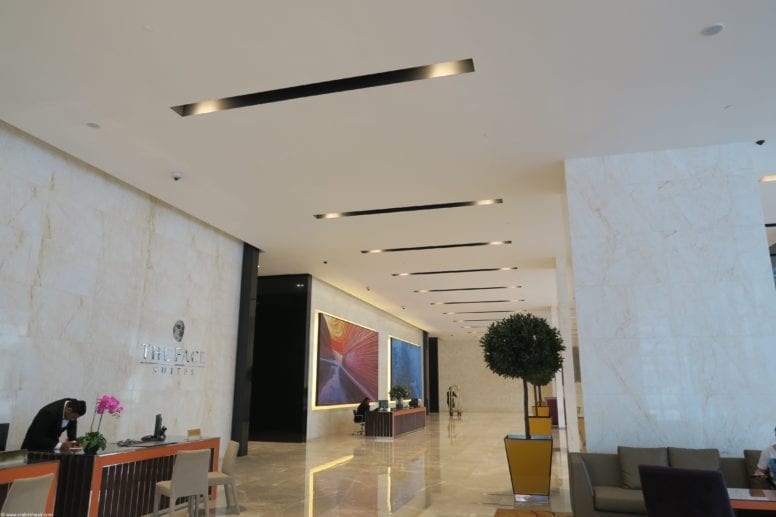 If you are looking for another wonderful location in Malaysia check out my post about the Taaras Resort in Redang Island: a true paradise!