When it comes to the best luxury hotels in Mumbai the JW Marriott Mumbai Sahar Hotel is definitely one of these places that never disappoint my expectations.
A good hotel guarantees 50% of a successful trip in my opinion so whenever I visit this vibrant city in India I always opt for the JW Marriott.
JW Marriott Mumbai Sahar Hotel Location
JW Marriott Mumbai Sahar Hotel is located in Andheri, just 5-minute drive from the Chhatrapati Shivaji Airport – the second busiest airport in India.
Andheri suburb offers many interesting pubs, restaurants and attractions and the Bandra Kurla Complex is very near as well.
This hotel is perfect for business meetings or formal functions but is also convenient for discovering and exploring the most important points of Mumbai.
Being located so near to the airport, you will never have to worry about losing your flight home while staying at JW Marriott Sahar.
If needed the airport shuttle is available as well.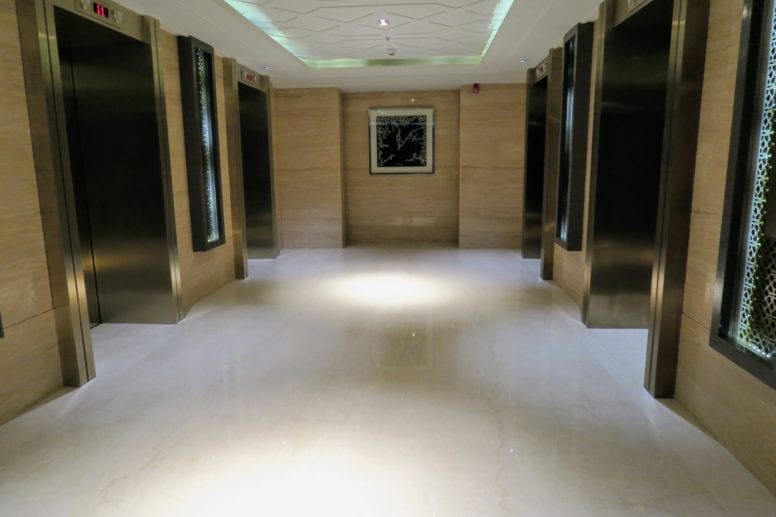 JW Marriott Mumbai Sahar Hotel Rooms Review
JW Marriott Mumbai Sahar Hotel offers the following types of rooms:
Deluxe Room (409 sqft)
Deluxe Pool (409 sqft)
Deluxe Balcony (409 sqft)
Concierge (409 sqft)
Deluxe Suite (829 sqft)
Executive Suite (915 sqft)
Premium Suite (936 sqft)
Presidential Suite (2087 sqft)
Click here to see the prices and for booking at the JW Marriott Sahar.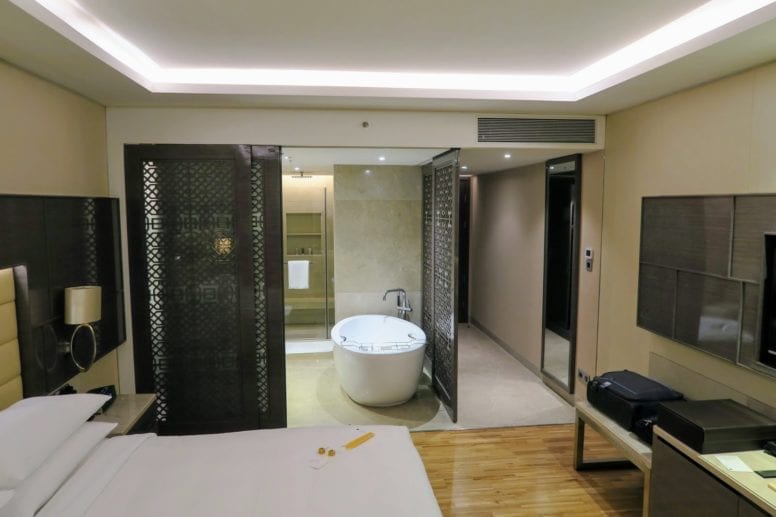 I can say that my room reflected the 5-star standards of the entire hotel perfectly and I loved everything about it.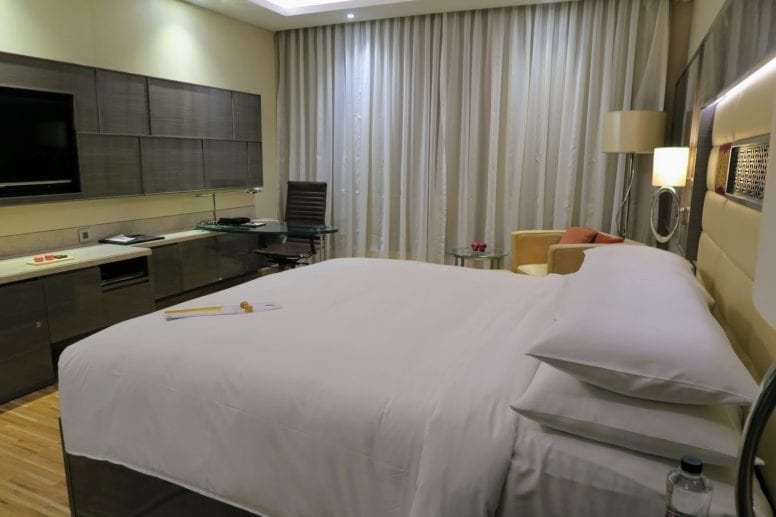 The deluxe room I booked was spacious, inviting and incredibly tasteful.
The king size bed was a wonderful guarantee of a good night sleep while the well-lit work desk turned out to be very practical and useful.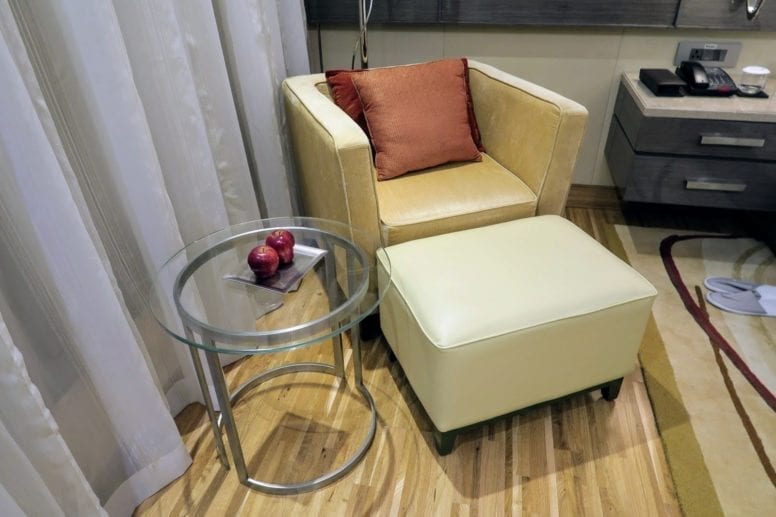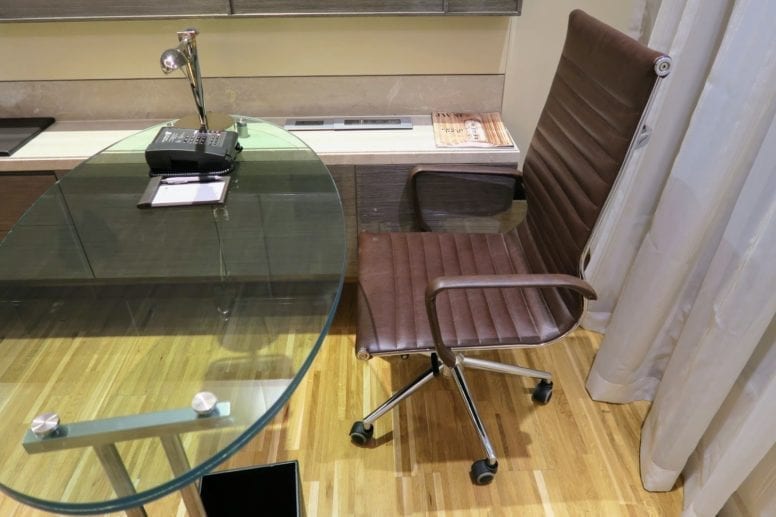 There was also a well-functioning, silent air conditioning – absolutely indispensable in hot countries such as India and a fully equipped mini-bar with lots of tasty drinks and snacks.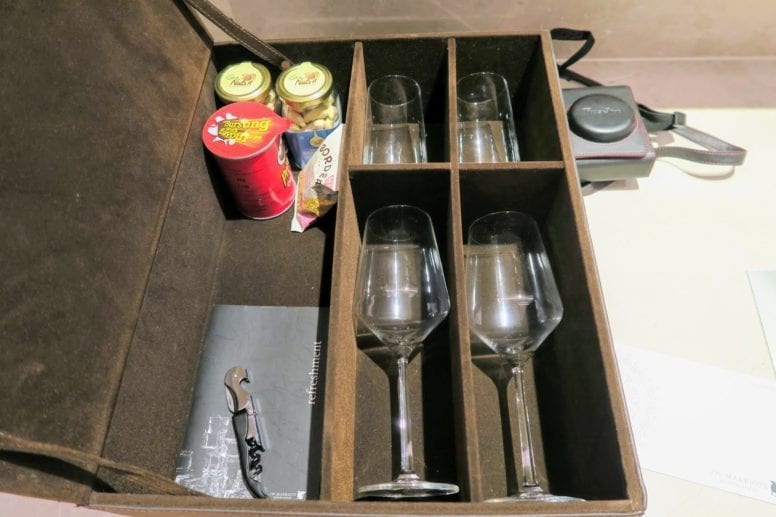 If you like it there is also a flat-screen TV with tons of channels and a useful safety deposit box.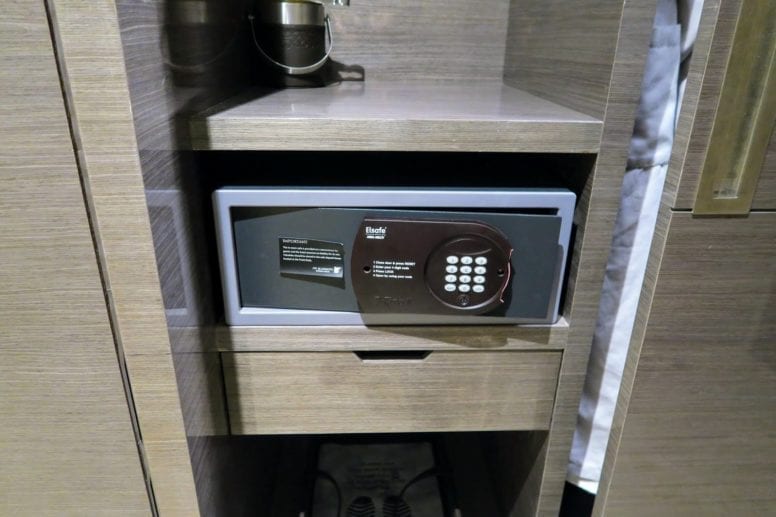 They would also provide some fruits for you every day and it was always nice to find a couple of fresh apples after returning to the room.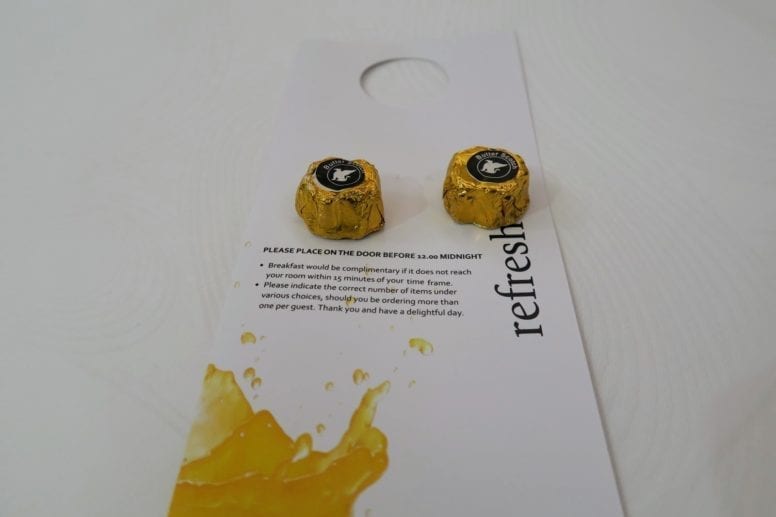 The bathroom is a real highlight, it was larger than average and comes in a luxury design with a fantastic roll in shower and a spacious and modern bathtub.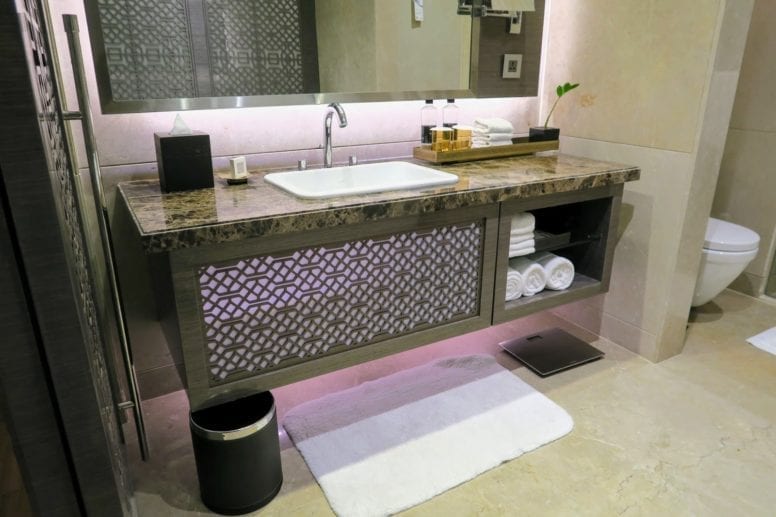 Of course all the bathroom amenities such as shower gel, shampoo and conditioner are included together with a comfy bathrobe and soft slippers.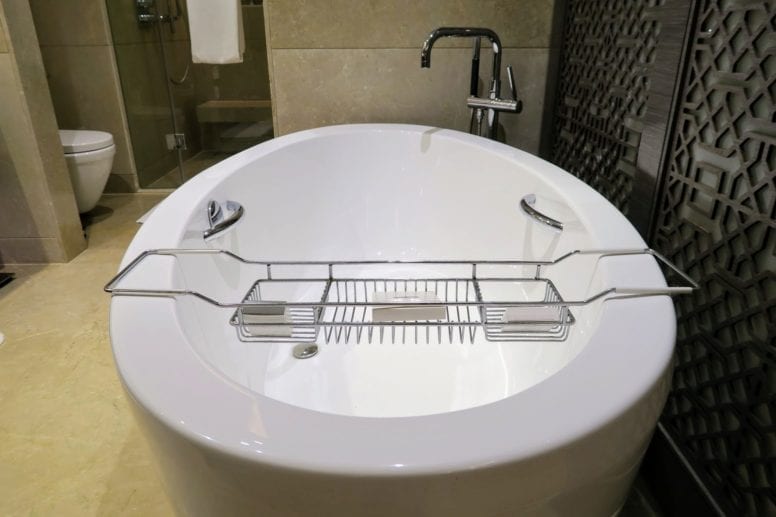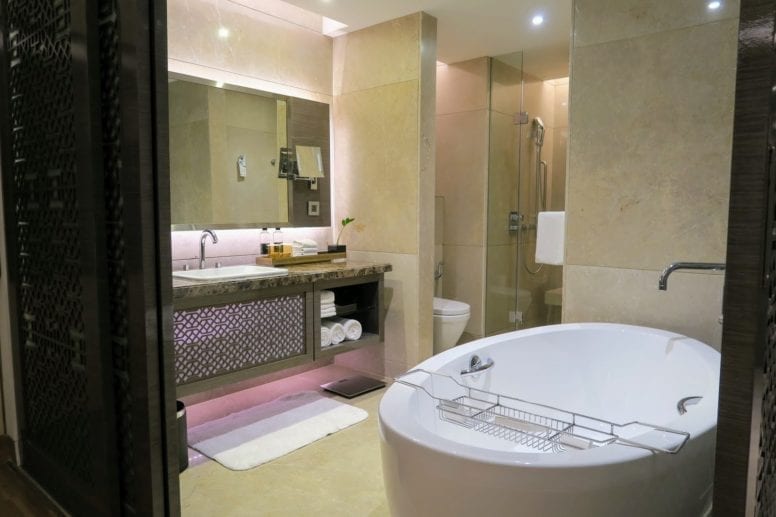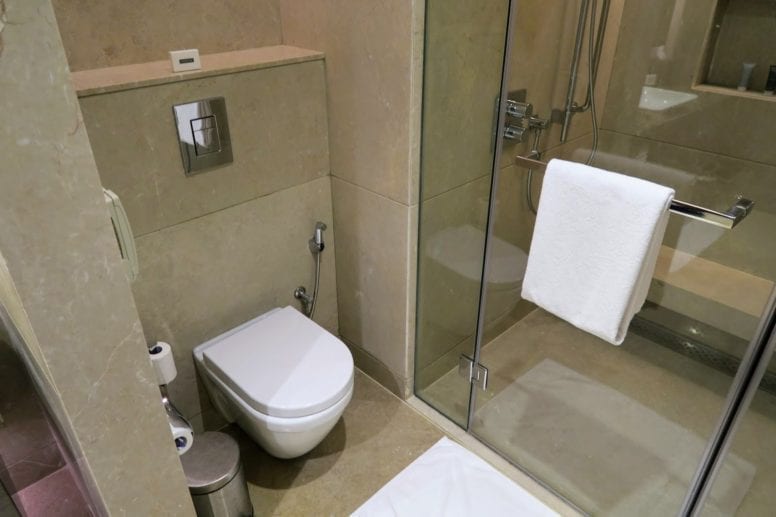 You can also expect a lovely turndown service – something I personally appreciate and pay lots of attention to it and a free wi-fi.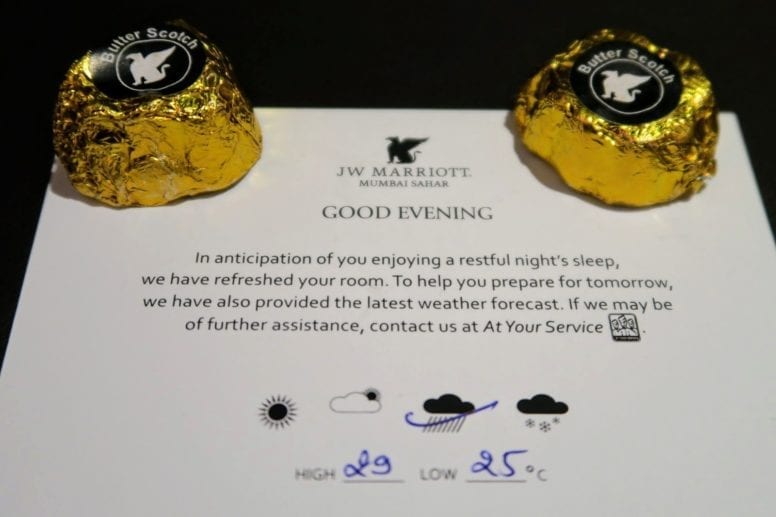 JW Marriott Mumbai Sahar Hotel Breakfast and Dining
At the JW Marriott Mumbai Sahar you can enjoy several dining options such as JW Cafe, JW Lounge, Romano's and JW Baking Company and obviously the in room dining as well.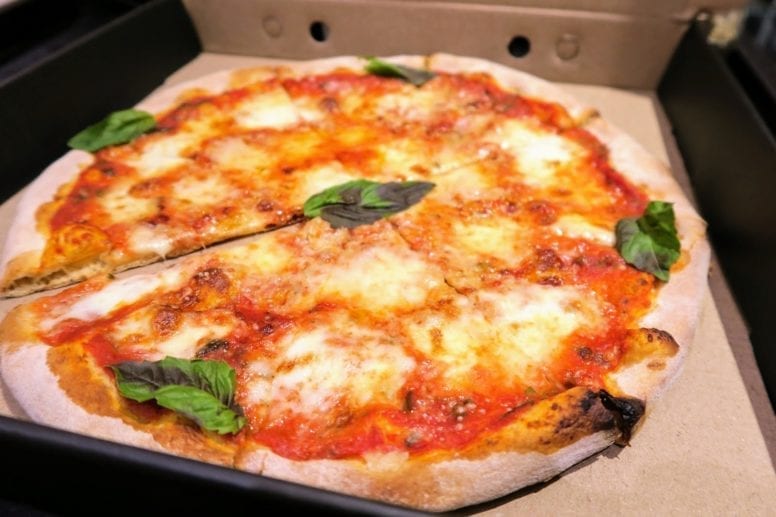 I enjoyed all of the above places and the food was amazing in each of them but my favorite place to have my dinner at was definitely the Italian restaurant Romano's.
This restaurant is very elegant and I loved its sophisticated atmosphere and professional and efficient staff.
I even met the Italian chef Roberto himself and had a nice chat with him.
Some nights, if I was tired after a long day I would just order a delicious pizza and enjoy it in the privacy of my room.
Some of the options included in the menu of the Romano's Restaurants include:
Bruschetta
Antipasti (for example burrata, piadina, polpette, salumi misti)
Zuppe/Soups (for example zuppa di mare, zuppa di funghi)
Primi Piatti/First Courses (such as gnocchi, risotto, ravioli, lasagne)
Secondi Piatti (king prawns, sea bass, snapper, salmon, chicken)
Desserts (ice cream, panna cotta)
The breakfast was also pretty amazing, served in a tranquil setting of JW Cafe with many wonderful and most importantly delicious options.
I don't think there is a better way to start your morning rather than with a lavish-style breakfast that will set you up for the rest of the day.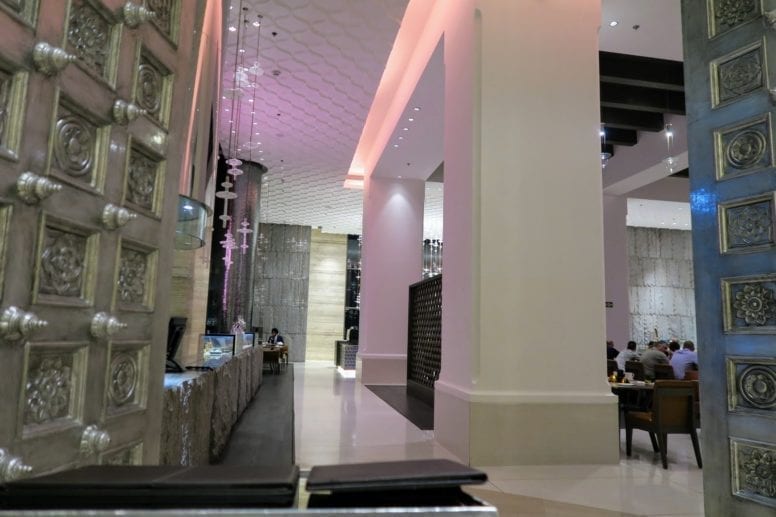 JW Marriott Sahar SPA Review
If you have some spare time for a moment of relax and tranquility then you just can't miss the SPA at the JW Marriott Mumbai Sahar Hotel.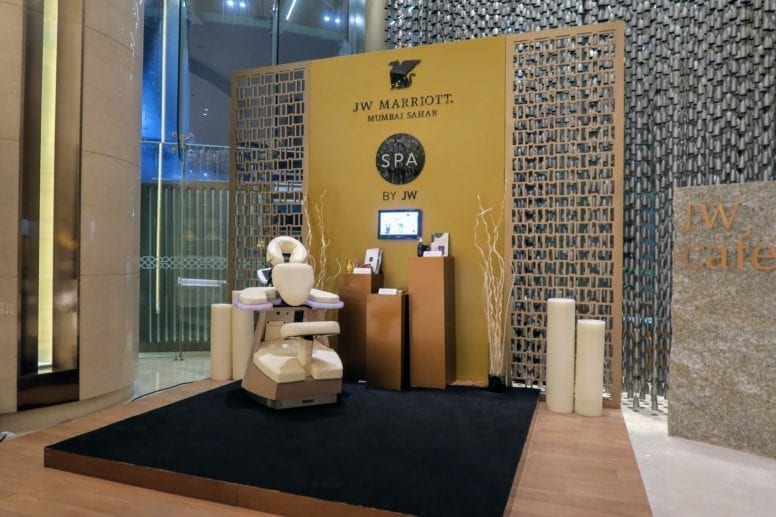 You can choose between a wide choice of massages and below you can see some of the available options.
CALM TREATMENTS FOR A MOMENT OF SERENITY
Stress relief massage
Sleep deeply massage
Shirodhara
Facial soothing
Body create balance
Relaxing scalp massage
Tense shoulder massage
Bath therapy-aroma pure sleep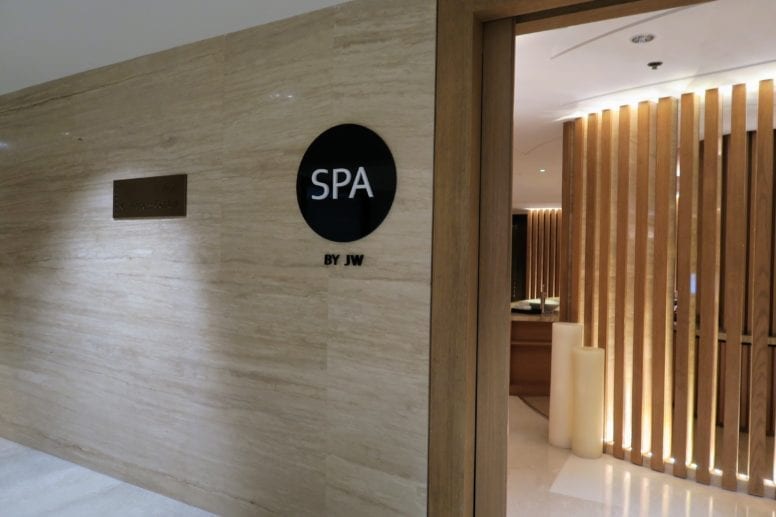 INDULGE IN THE SPECIAL NOURISHING TREATMENTS
Ultimate aromatherapy treatment
Clear your mind
Signature SPA by JW Marriott
Exotic SPA journey
Facial firming brightening
Body intense nourishment
Hydrating hands
Bath therapy – Lagoon water pebble
INVIGORATING TREATMENTS
Re-energize massage
Jet lag cure
Balinese massage
Abhyanga
Herbal Pouch
Ayurveda stress reduction
Aching feet
RENEW TREATMENTS FOR PURIFYING MIND AND BODY
Intense muscle release massage
Facial brightening treatment
Deep cleanse facial
Eyelift
Treatment for men
JW Marriott Mumbai Sahar Hotel Swimming Pool and Gym Review
This hotel offers an amazing outdoor swimming pool on the 10th floor and also a smaller pool for kids as well.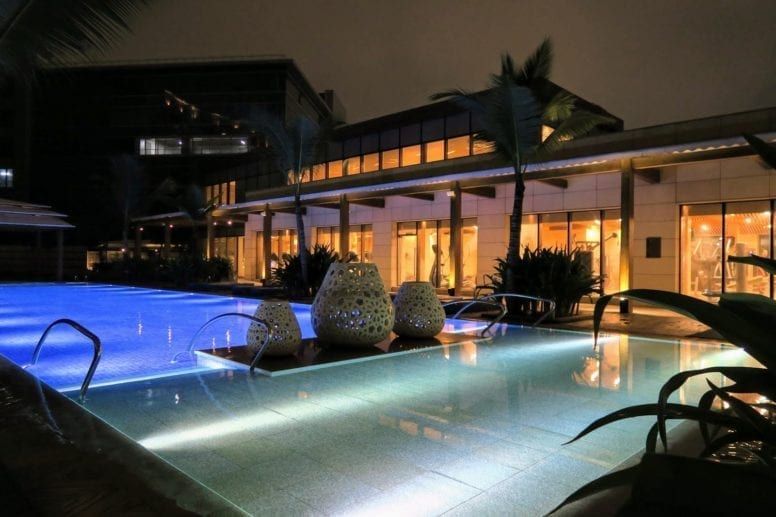 There are comfy loungers and clean towels available for the ultimate relaxing experience and it was a pleasure to have a splash every now and then.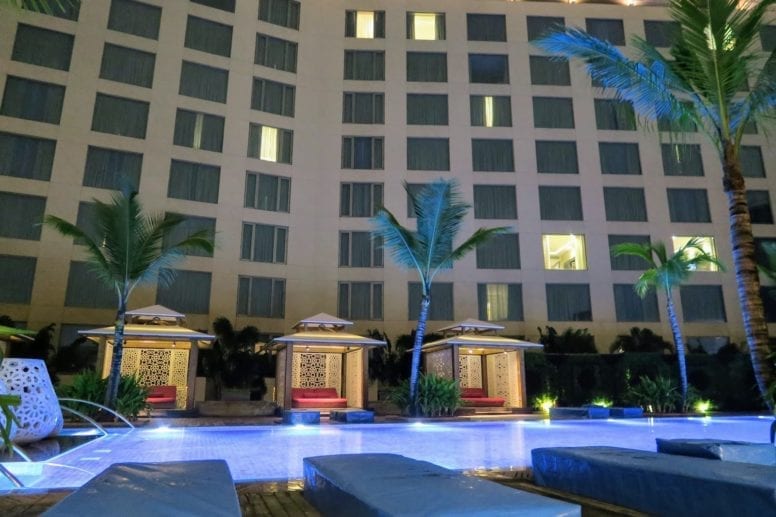 A swimming session in the late afternoon/early evening was particularly pleasurable, refreshing and ideal for slowing down after a busy and eventful day in Mumbai.
On the pictures, you can see how beautiful and relaxing the pool looked with the romantic lights on.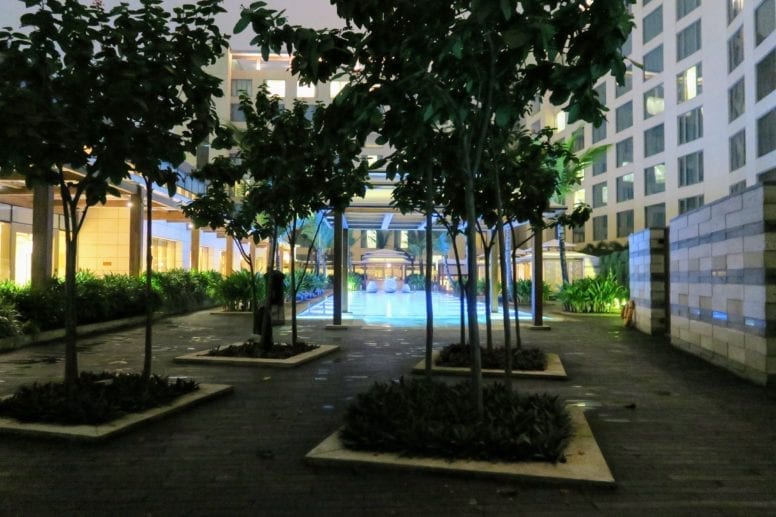 On the same floor right on the side of the pool there was a well-equipped fitness center where you can focus on your workouts.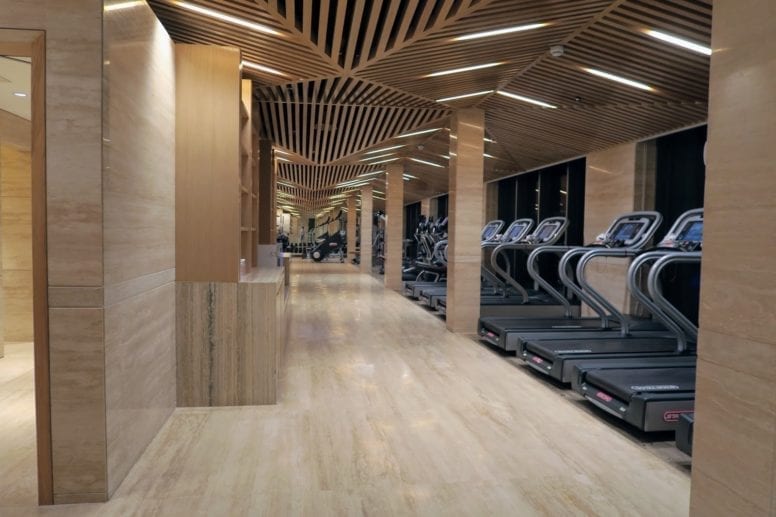 You will find towels and bottles of water available at the gym – I really couldn't ask for more.
JW Marriott Mumbai Sahar Hotel Staff
I found all the staff working at the JW Marriott absolutely amazing and impeccable.
The housekeeping was always at high-levels and I can't stress enough how happy and satisfied I was with the cleanliness of both, the room and of the entire hotel.
The front desk staff was efficient and helpful and addressed any issues I could have very quickly and most importantly always with a smile on their faces.
After the smooth check-in process, I was helped with my luggage and a member of the staff showed me my room and explained everything there was to know.
At the hotel's restaurants, the waiters were also very skilled and friendly and all in all, I can say the staff at this hotel has a huge part in making your stay there unforgettable and is certainly one of the main reasons why I go back so often.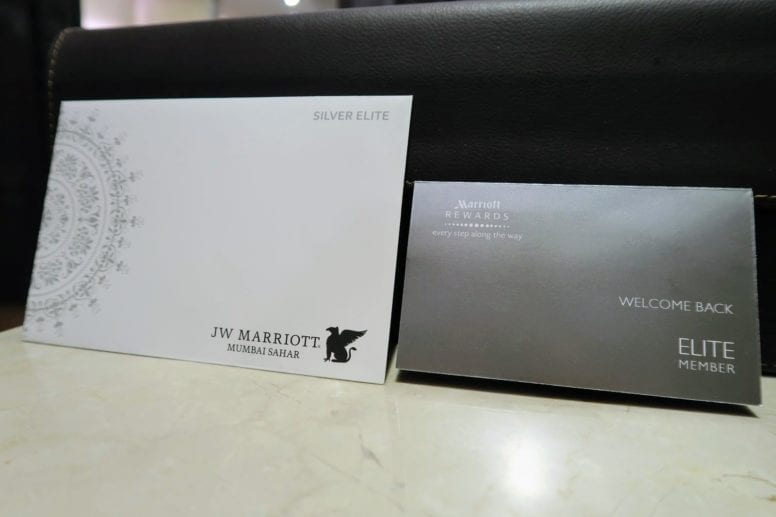 Reservation and Prices
Click here to see the prices and for booking
If you are looking for more luxury hotels in Asia check out my articles about the best private villas in Bali and about Parkroyal on Pickering in Singapore.