It comes as no surprise that beaches in French Riviera attract millions of tourists from all over the world every year.
Clear waters in every possible shade of blue, fine white sand and high temperatures guarantee a perfect and relaxing experience in the Cote d'Azur.
There is no shortage of breathtaking spots in French Riviera where you can just sit back and forget about all the stress of everyday life and below you can find a list of the best ones.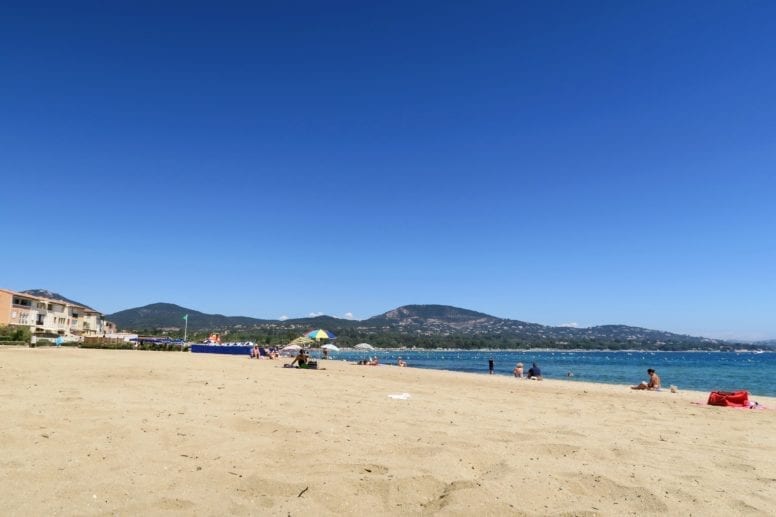 Best Beaches in French Riviera
Port Grimaud Beach
The beach in Port Grimaud is as charming and well-maintained as the city itself.
It is long and sandy and with plenty of space.
Some parts of it belong to the nearby hotels and have all the equipment (such as loungers and umbrellas) while other areas are public and you will need to bring everything with you.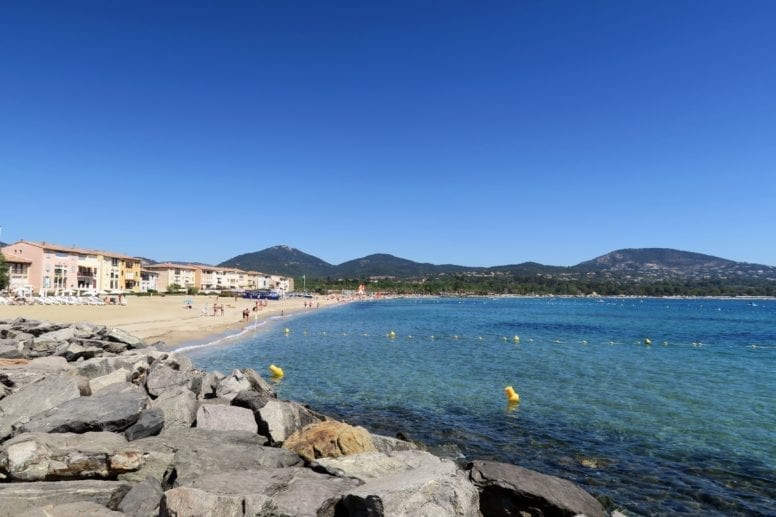 There are a few bars available nearby as well to get snacks or something to drink.
Look out for mobile ice cream carts too!
Port Grimaud beach is very clean too and conveniently located not far from the main parking lot and from the city center.
I loved this place and can't wait to go back next year.
Plage du Centre Ville Sainte-Maxime
This vast beach located in the heart of a gorgeous town of Sainte-Maxime is absolutely stunning.
It might get busy especially in high season but still it never really feels overcrowded.
Also, it is located near the main walking street of Sainte-Maxime so shops, restaurants and parking lot can all be reached easily.
Bring your towel, a good book and lots of sunscreens and enjoy this postcard-worthy stretch of sand.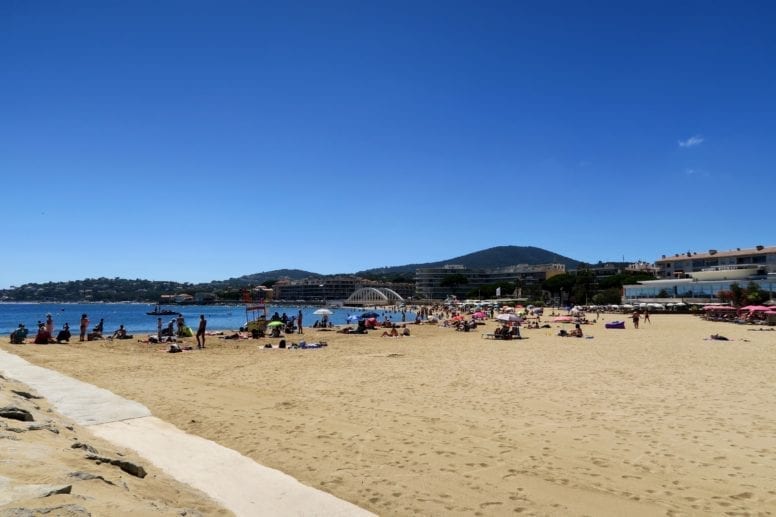 Escalet Beach
Escalet Beach is located in Ramatuelle, very near to St. Tropez and only 2 km from Cap Taillat but at the same time far enough from chaos and city life.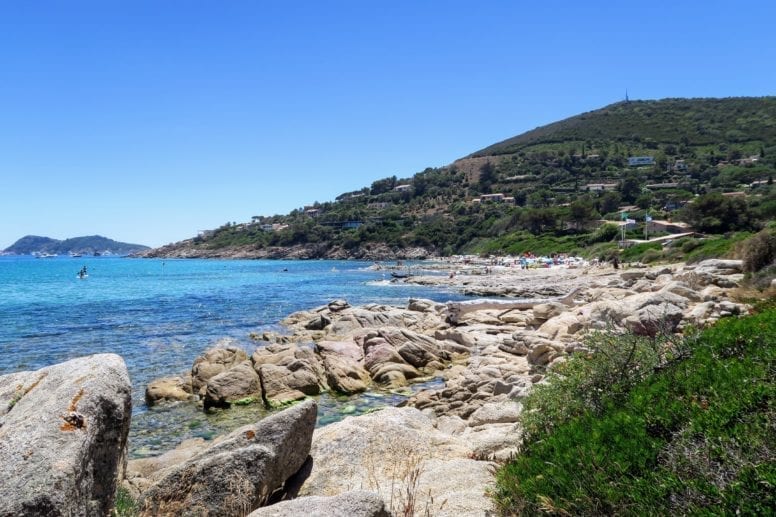 I fell in love with this delightful little bay and enjoyed swimming in the transparent waters of the Mediterranean Sea there.
There is a big parking lot available nearby and also a few free parking spots.
Apart from toilets, you won't find a lot of bathing facilities at the Escalet Beach.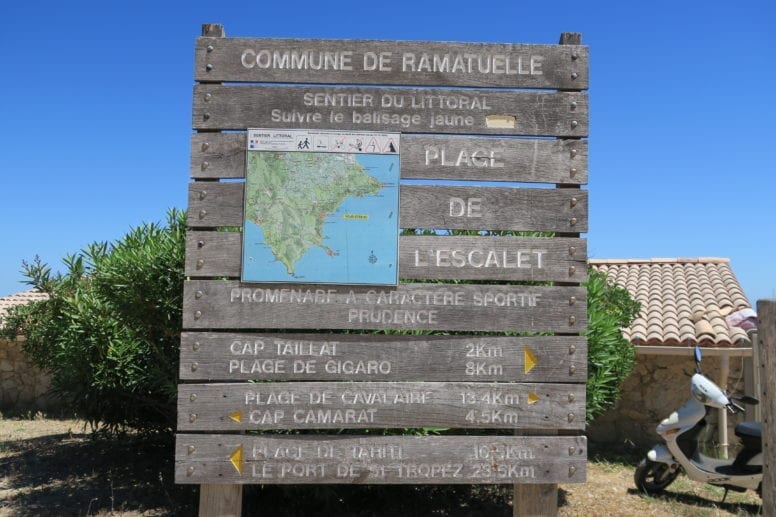 Camp Long Beach (Tiki Plage)
Camp Long Beach is known also as Tiki Plage is another incredible place worth discovering and it is located in Agay not too far from Saint-Raphael.
This beach is surrounded by stunning scenery and the water there is so warm and crystal clear you will never want to get out.
There is also a fantastic restaurant available nearby with many tasty options, if you enjoy eating seafood you will love this place.
Massif de Esterel Beach
This is one of my favorite beaches not only in France but also in Europe and I love going back there every summer.
Each time I come to Esterel Beach I'm in awe of the beauty of the Earth and its wonderful creations.
This hidden gem is located between Cannes and Frejus, in the heart of French Riviera.
This a completely unequipped beach with no showers, toilets or restaurants nearby but that actually only adds up to the charm of it.
Apart from towels, umbrellas, and lots of sunblock I would normally bring some food with me and organize a little picknick on the beach.
Is there anything better in this world than enjoying a typical French baguette and admiring the Mediterranean sea at the same time?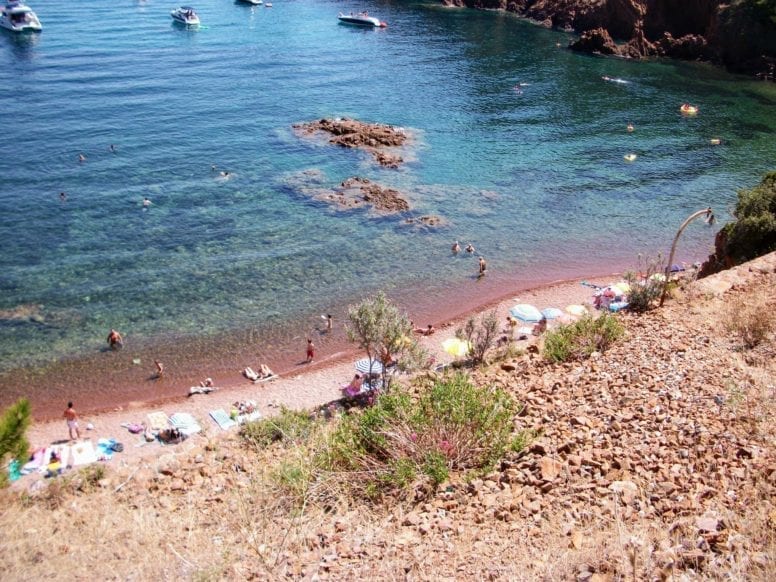 The pebbled beach is surrounded by red rocks of volcanic origin and the crystal clear sea is usually very warm and calm.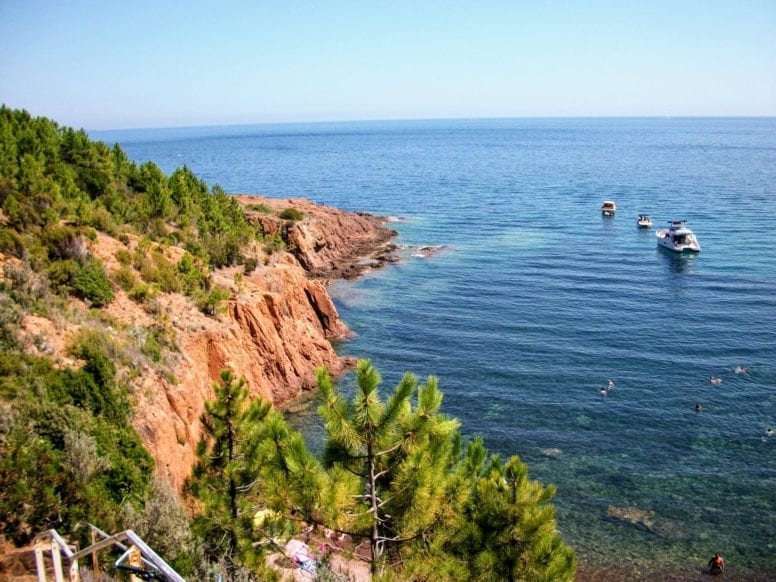 Plage du Larvotto Beach
Larvotto Plage is the main beach of Principality of Monaco and one of the most beautiful in the French Riviera.
This pebble beach is easily reachable and you can get there by foot from most parts of the city.
You can either rent a sunbed on one of the private areas of the beach or opt for public space and bring your own stuff.
The good thing is that no matter which option you select there are free showers available for everybody and a wide choice of bars and restaurants where you can enjoy a delicious lunch.
After a day of swimming and soaking up the sun you can also enjoy a cocktail in one of the stylish places along the promenade.
Plage de la Courtade in Porquerolles Island
One of the best beaches in French Riviera is located in Porquerolles – the beautiful and dreamy Island which is a part of Hyeres.
Plage de la Courtade is within easy reach from the village and it's a pleasant walk in the middle of nature.
When you get there you will discover a small bay with a sandy beach and clear and shallow waters ideal for swimming and snorkeling.
If you ever travel to Porquerolles make sure to reserve some time for this stunning spot.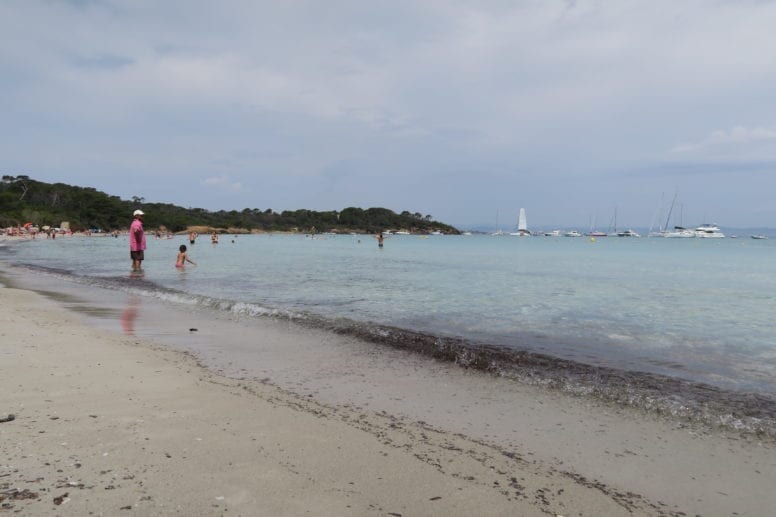 What kind of beaches do you like? Do you prefer the long stretches of sand or fine pebble beaches instead? What is your favorite beach in French Riviera? Please share all your top spots in the comments section below.