Who knew there were so many fun things to do in Monaco!
No matter if you're coming to Monaco to watch the Monaco Grand Prix or try your luck at the world-famous Monte-Carlo casino, Monaco has a lot to offer its visitors, especially considering its size.
Driven by tourism and aided by its year-round beauty and agreeable climate, Monaco continues to flourish.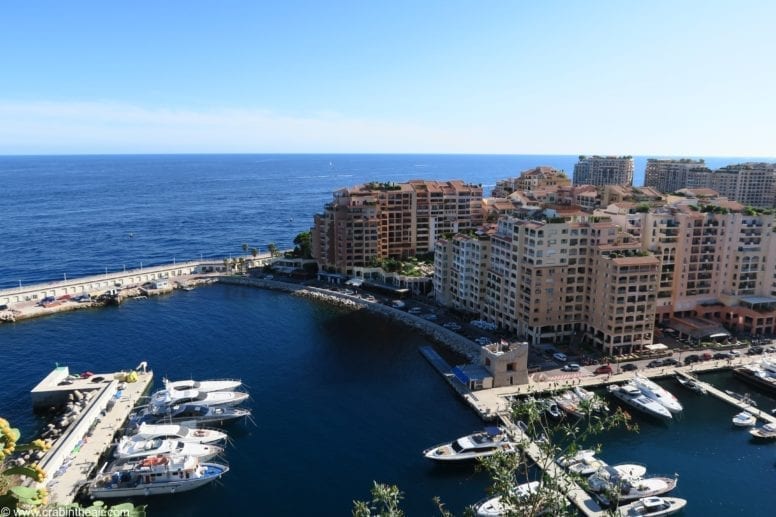 Once you arrive, you'll quickly realize that, between the luxury hotels and superyachts, there's a place for you to stop and enjoy.
If you're planning a holiday in Monaco and wondering about the best attractions and points of interest here is our list of the top 15 things to do in Monaco, you simply can't miss.
Before getting started, here is the list with our recommended Monaco hotels – don't forget to bookmark it!
Monaco Hotels – Accommodation Tips and The Best Places to Stay
---
---
---
---
Best Hotel for Couples in Monaco (also recommended for couples to enjoy the internationally famous Nikki Beach Club): Fairmont Monte Carlo
Best Things To Do in Monaco
Casino Monte-Carlo
One of the most important things to do in Monaco is, of course, visiting the famous Casino Monte-Carlo.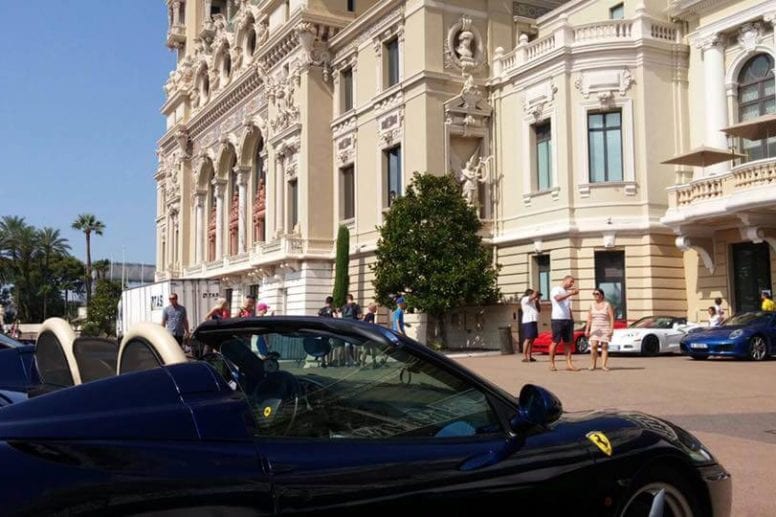 Crafted from marble and gold, visitors can take it all in each morning, getting glimpses into the otherwise mysterious "salons privés", rooms that are only offered to high-rolling regulars.
The Monte Carlo Casino opens for gambling at 2 in the afternoon each day and to play, you must be eighteen and dressed smartly.
While you most likely won't (read, definitely not) be admitted into the "salons super-privés", knowing that some of the best gamblers in the world are just a stone's throw makes any game more exciting.
Address: Place du Casino, Monaco
Opening Hours: from 09.00 am to 01.00 pm for organized tours
Musée Océanographique de Monaco
Known around the world for its design (it teeters precariously on a cliff), the Musee Océanographique de Monaco was founded by Prince Albert I and opened its doors in 1910.
Offering a beautiful aquarium complete with ninety tanks filled with sharks, tropical fish, and other Mediterranean species, it's also an incredible place to be introduced to the history of oceanography and marine biology, something that Prince Albert contributed to greatly.
Address: Avenue Saint-Martin, Monaco
Opening Hours: Daily from 10.00 am to 07.00 pm
Ticket Price: between 11 and 16 EUR (depending on if you're visiting in high or in low season)
Prince's Palace of Monaco
Still the official residence for the Prince, the 12th-century Prince's Palace of Monaco is definitely worth a visit on your trip.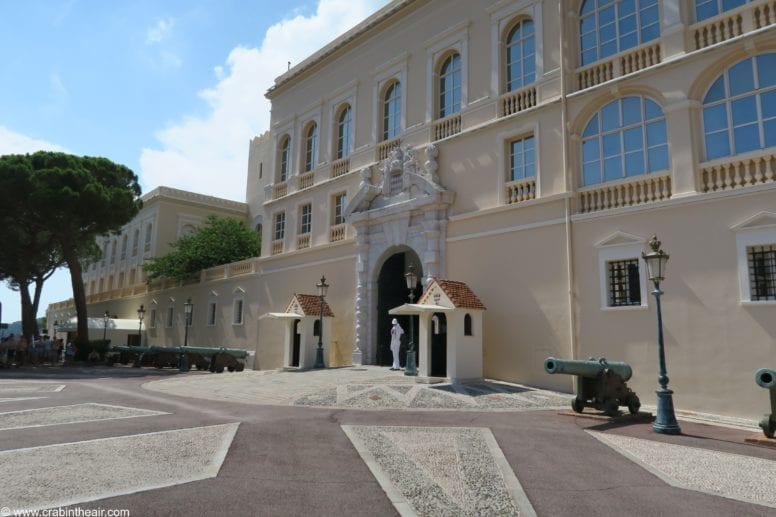 One of the most interesting parts of the place are the state apartments, which were built during the 16th century and then improved upon and redesigned every century since.
While completely restored during the 20th century, the influence of the 18th century is most prevalent in its style. Of all the rooms, the Mazarin Room is the most spectacular, offering impressive Italian gilding and polychrome boiserie paint.
The state rooms are open for public viewing every summer, so planning your trip during these months can ensure you see them.
Another reason to visit during the summer? You can catch an open-air concert in the courtyard, taking in the music of the Monte-Carlo Philharmonic Orchestra.
Address: Monaco-Ville, Monaco
Opening Hours: Daily from 10.00 am to 06.00 pm
Ticket Price: 8 EUR
Saint Nicholas Cathedral
No trip to Monaco can be considered complete without seeing its most important church – Saint Nicholas Cathedral.
Positioned in the heart of the old town, Cathédrale Notre-Dame-Immaculée of Monaco is a beautiful and fascinating place to visit.
Taking more than a quarter of a century to build, Saint Nicholas Cathedral is famous for many reasons, including Grace Kelly and Rainier III wedding.
If you're planning to visit Saint Nicholas Cathedral make sure to respect the service timings and to wear an appropriate outfit.
Address: 4 Rue Colonel Bellando de Castro, Monaco
Jardin Exotique de Monaco
Spending an afternoon exploring the famous Jardin Exotique de Monaco is one of the best ways to experience the beauty of Monaco.
Jardin Exotique de Monaco features a wide selection of succulent plants from all over the world but this isn't the only attraction available there.
In fact, once you finish taking in the plants, head to the Observation Cave where you can admire some pretty unique concretions and learn more about the prehistoric past of Monaco.
Depending on how much time you've got, you can spend an entire day at the Jardin Exotique, strolling around its green lanes and soaking up the peaceful atmosphere while taking in the beautiful views.
Address: 62 Boulevard du Jardin Exotique, Monaco
Opening Hours: Daily from 09.00 am to 06.00 pm
Ticket Price: 7.20 EUR
Port de Fontvieille
Working your way south through Monaco, you're bound to stumble upon Fontvieille.
Created in the 1970s by Manfredi Nicoletti, a famous Italian architect, Fontvieille is home to the 9-acre Fontvieille Park and Princess Grace Rose Garden, as well as Monaco's automobile museum, home to some of Monaco's top car collections.
You'll also find the Museum of Stamps and Coins, which displays the history of Monaco's money while if you're looking for a place to stay, the Columbus Hotel Monaco in Fontvieille is a great option.
Larvotto Beach
One of the best things about Monaco is that it features a fantastic and free access beach situated right in the heart of the city.
Larvotto Beach is easily accessible as it is located only a short distance away from all the main Monaco's attractions.
This pebbled beach is a perfect location for relaxation after a long day of sightseeing and exploring Monaco.
In the summertime, Larvotto beach is pretty busy with both locals and tourists so it's best to get there early in the morning in order to get the best spot.
There are some small bars and restaurants situated nearby so you can have a quick snack, a refreshing ice cream or a delicious meal and enjoy a beautiful view at the same time.
St Martin Gardens
Visiting St Martin Gardens comes highly recommended on our list of things to do in Monaco.
This beautiful garden offers a perfect setting for a pleasant walk in the middle of many unique trees and plants.
Especially for those of you visiting in the summertime, St Martin Gardens is a refreshing oasis providing lots of shade and a break from the scorching sun.
During your walk in the garden, you can stop by and admire statues and sculptures and take some time to learn more about the beautiful exotic species.
St Martin Gardens are situated in the historic district of Monaco-Ville which means there are many other interesting places to see nearby once your visit there is over.
Address: Avenue Saint-Martin, Monaco-Ville, Monaco
Opening Hours: Open 24 hours a day
Ticket Price: Free of charge
Monaco Top Cars Collection
Founded by Prince Rainier III in 1993, Monaco Top Cars Collection is an interesting museum and one of the most fun things to do in Monaco.
Even if you're not a huge car enthusiast you'll will still very likely enjoy your time at this museum.
The impressive cars collection includes a wide choice of vintage cars such as Rolls Royce, Ferrari or Maserati just to name a few.
A visit to the Monaco Top Cars Collection gives you a unique opportunity to admire models that are hard to find anywhere in the world.
Address: Les Terrasses de Fontvieille, Monaco
Opening Hours: Daily from 10 am to 5.30 pm
Ticket Price: 8 EUR
A Day Trip To One Of The Nearby Towns
Monaco is situated in the beautiful region of Cote d'Azur which means it neighbors with many charming French Riviera towns.
Some of the most beautiful places in the world are located only a quick car drive away so adding a day trip to your list of things to do in Monaco comes highly recommended.
The historical French cities such as Nice or St. Paul-de-Vence can be reached in around one hour time.
If you have a bit more time we recommend traveling further and explore the famous Saint-Tropez or a romantic little town of Port Grimaud.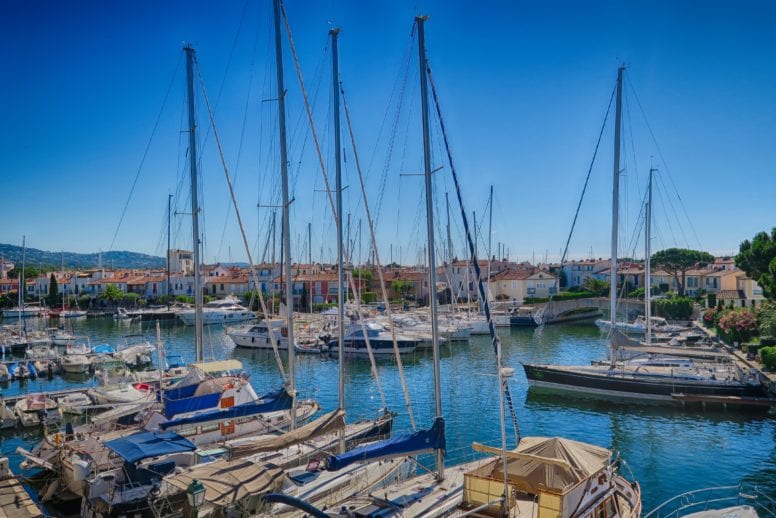 Those of you who are interested in art shouldn't miss Aix-en-Provence – the hometown of the post-impressionists artist Paul Cézanne.
While on the other hand, all the fans of history and medieval times should make sure to add the Pope city of Avignon to their travel itinerary.
Shopping
If your idea of a perfect holiday includes some luxury shopping, Monaco is certainly the place to be.
International boutiques are dotting the charming streets of the city so you can enjoy a real shopping spree in a unique setting.
Anyone who has a soft spot for luxury brands will be happy to come across stores such as Gucci, Dolce, and Gabbana, Alexander Mc Queen, Louis Vuitton or Balenciaga.
Monaco has so much on offer for all of the shopping enthusiasts out there and you can truly shop till you drop in this tiny micro-state.
Japanese Garden Monaco
In the area of Larvotto lies the Japanese Garden – a beautiful oasis in the heart of the city.
Designed by Yasuo Beppu, this garden is filled with charming bridges, ponds, and unique trees and plants.
It is a pretty small place so you won't need a lot of time to take it all in but it offers a moment of peace and tranquility in a busy part of Monaco.
Once your visit to the Japanese Garden is over you may explore the Larvotto ward, have a meal there or stop by at the beach.
Address: 5 Avenue Princesse Grace, Monaco
Opening Hours: Daily from 9.00 am to 5.00 pm
Ticket Price: Free of charge
Formula One
Each year, Monaco plays host to the Formula One racing competition. Known as the Grand Prix in French, the event takes place in May and attracts a huge number of visitors from all over the world.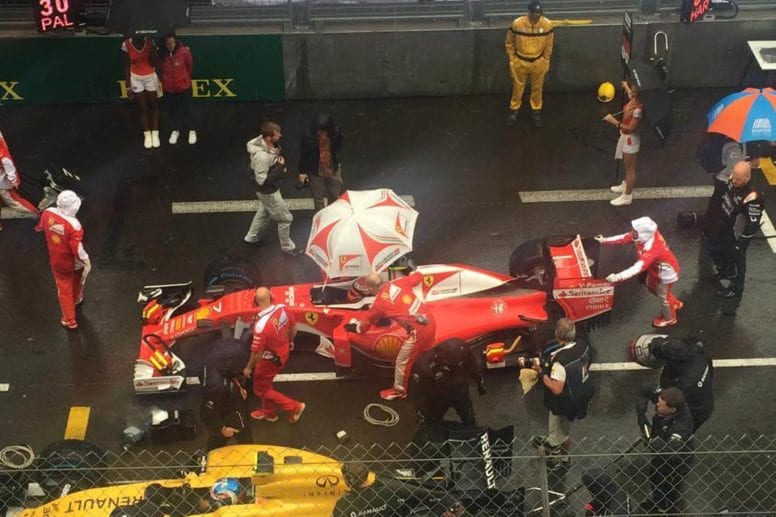 If you happen to be in Monaco in May you'll be able to experience first-hand the vibrant atmosphere of this competition.
The streets of the city become race tracks, the residents watch the Grand Prix from their balconies while the fans admire it from the grandstands.
And who knows, if you're lucky you might even get an autograph or snap a picture with your favorite racing driver.
Thermes Marins Monte-Carlo
For those of you looking for total relaxation in Monaco, we recommend going to the Thermes Marins Monte-Carlo.
Beauty treatments, massages, hair stylist and indoor pool are only some of a long list of things you can do at this place.
During the warm season, you can take advantage of the lovely outdoor jacuzzi and admire the fantastic view of the port at the same time.
A day at Thermes Monte-Carlo will leave you feeling rested, refreshed and with more energy to explore all there is to see in Monaco.
Address: 2 Avenue de Monte-Carlo, Monaco
Opening Hours: Daily from 8.00 am to 8.00 pm
Rolex Monte-Carlo Masters
Another great attraction to add to our list of things to do in Monaco is attending the Rolex Monte-Carlo Masters.
This famous tennis tournament takes place every year and is one of the most important sports events in the world.
You can admire champions playing right in front of your eyes and soak in the unique atmosphere of this fantastic event.
If you come to Monaco in the spring, especially in April or in May you might want to consider buying a ticket to one of the games of the Rolex Monte-Carlo Masters.
Just make sure to book your tickets in advance because they sell out really quickly.