While planning my trip to France I knew from the start I absolutely had to visit a small and charming city of Saint Paul de Vence.
I've heard so much about it I was sure there was no way I was going to miss it so I put it right at the top of my "what to see" list.
St.Paul de Vence: How to Get There
As I was staying in Monte Carlo I opted to go by car and it was a pleasant one hour drive. I didn't take a motorway as I wanted to admire the wonderful views of the south of France and as you can imagine I wasn't disappointed.
If unlike me you choose to take a motorway you need to take the A8 one and exit number 48 Cagnes sur Mer, Vence from Nice or Italy and number 47 Villeneuve Loubet, Cagnes sur Mer, Vence from Marseille.
If you are taking an airplane there is a bus number 400 from Nice Airport.
If you are staying in Nice you can catch a bus or take a train (the nearest station is Cagnes sur Mer).
St.Paul de Vence Parking
I left my car at the parking which was right at the entrance of the city at Rond Point Sainte Claire and these are the prices:
15 min – € 0.90
30 min – € 1.80
45 min – € 2.70
1 hour – € 3.60
3 hours – € 10.80
24 hours – € 29.00
There are also several public parking places available near St.Paul de Vence and they are free after 7 PM.
St.Paul de Vence Places To See – Top 5
Saint Paul de Vence might be a small village but it contains so many beautiful places it will take your breath away.
I could see history and art waiting for me around every corner and it is a living heritage that just has to be explored.
The main attractions of this small city are the following: The Oil Mill, The Esperon Tower, The Machicolated Tower, The Dauphin Bastion, The Town Wall, The Keep, The Collegiate Church, The Chapelle Folon, The La Place de la Grande Fontaine, The Cemetery and The Greenhouses.
I loved all of these places and think there was something special and unique about every single one of them.
If you want to see a list of my five favourite places however please keep reading.
The Place de la Grande Fontaine
It is a really lovely historical fountain (1850) and I fell in love with it the minute I saw it.
I learned it used be a market square with a washhouse and it has always been the busiest spot of the village ( it was in fact quite crowded during my trip there).
Don't forget to take pictures!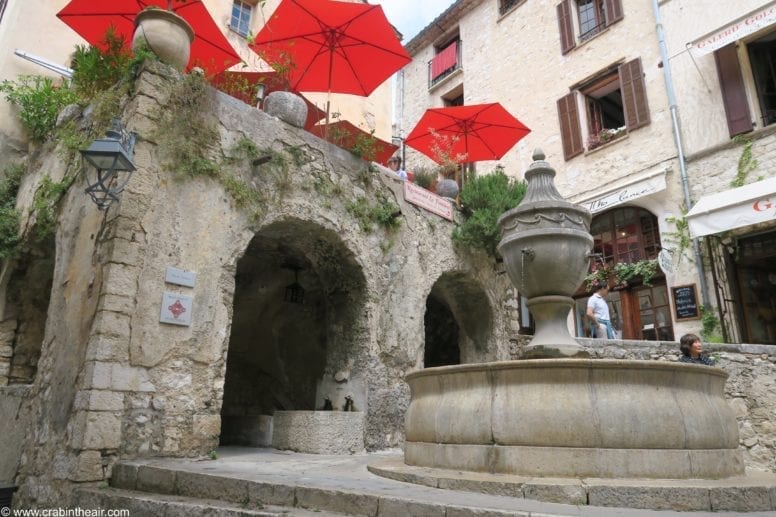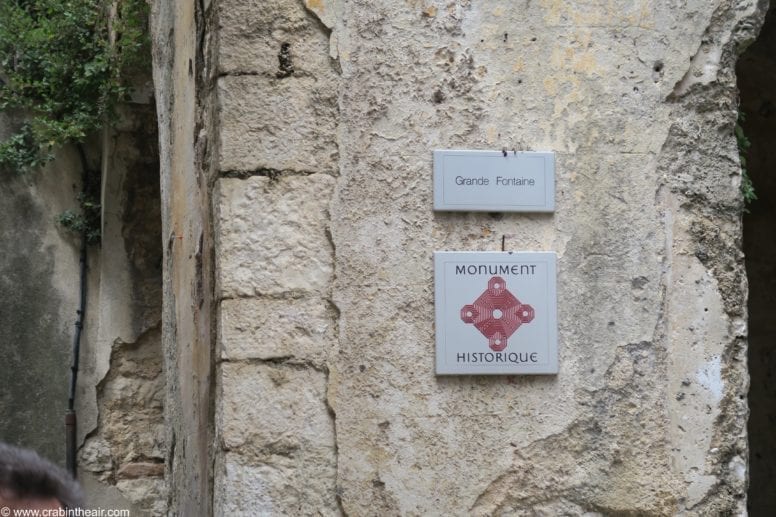 The Cemetery
Famous people buried there include Marc Chagall – Belorussian born French artist, one of the greatest artists of his time.
The chapel at the cemetery presumably dates from the sixteenth century.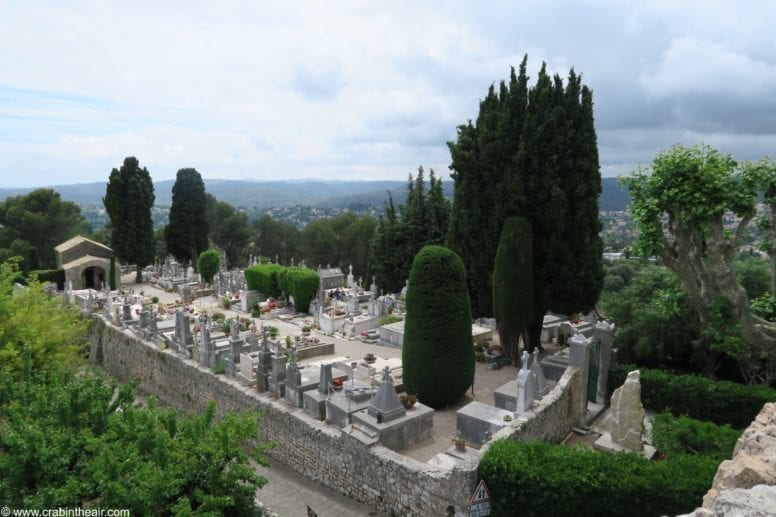 The Greenhouses
With the amazing view of the surroundings – I loved admiring all these wonderful views.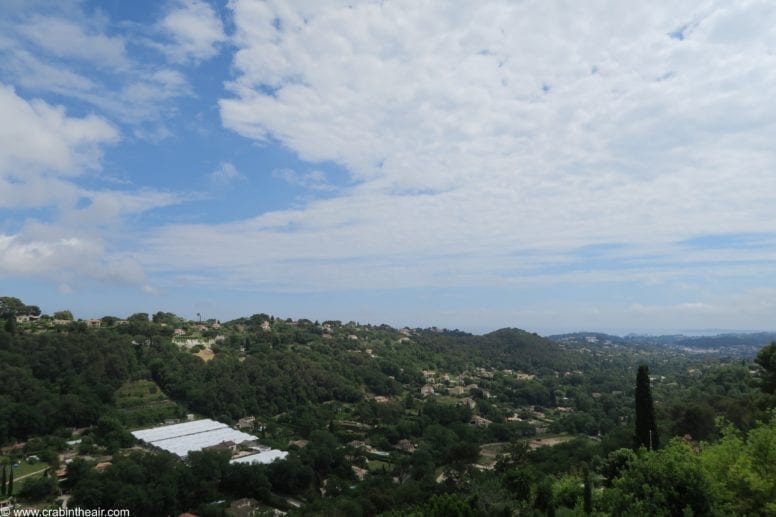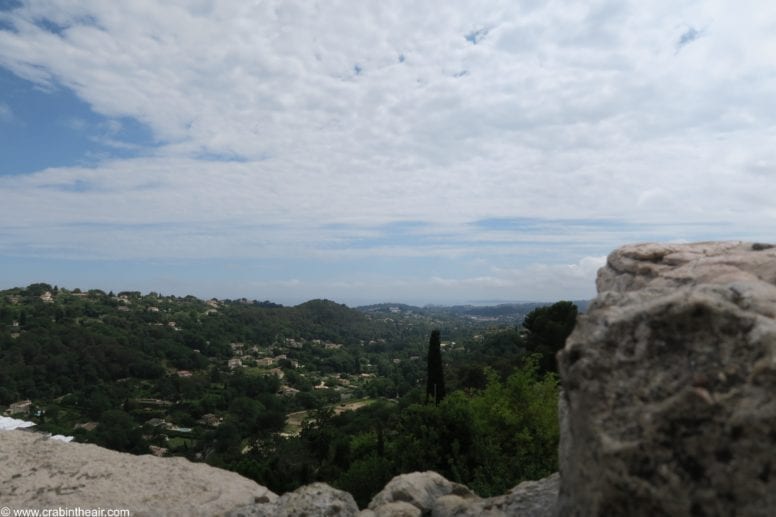 The Esperon Tower
It is a part of the old medieval wall (it dates back to the 14th century) later used as a gunpowder store.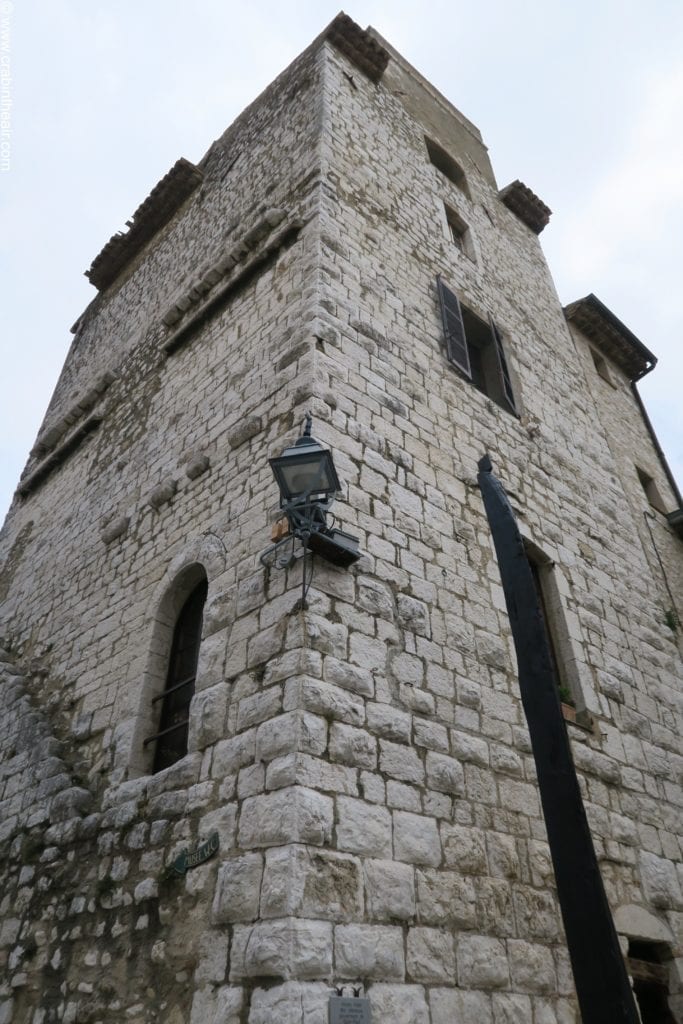 And last but not least I have to mention all the art galleries and museums, little restaurants, romantic alleys and much more, all of which make St.Paul de Vence an open air museum, a wonderful place to visit and immerse yourself in.
If you love art you can't miss The Maeght Foundation – an exceptional museum with works of incredible artists such as Chagall, Giacometti, Bonnard, Calder and many many more.
The famous Chapelle Folon is another place I wouldn't miss.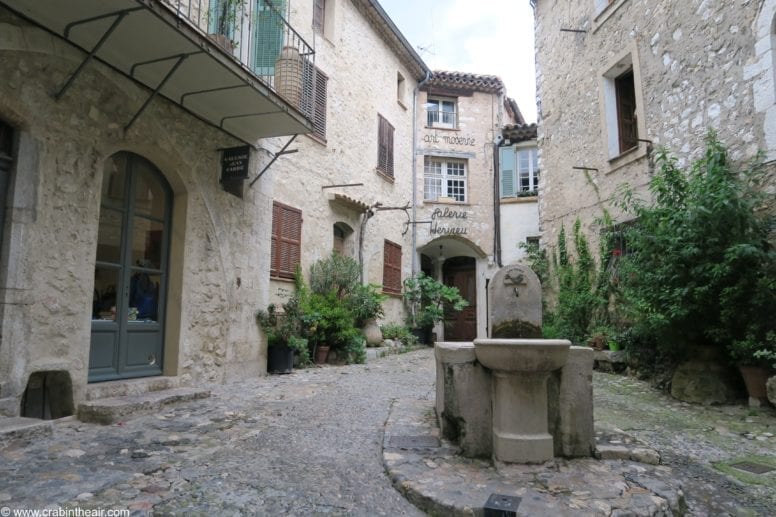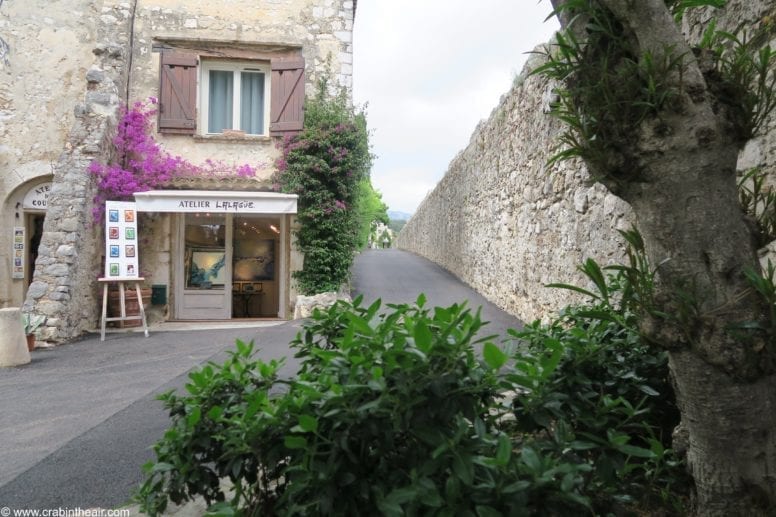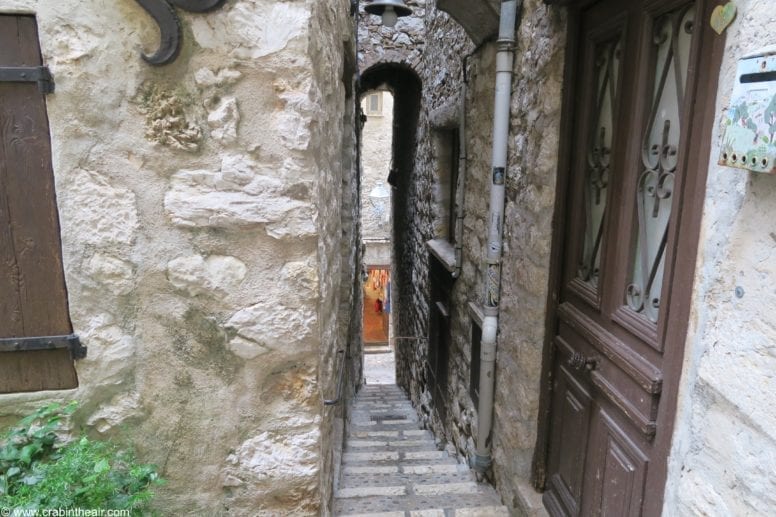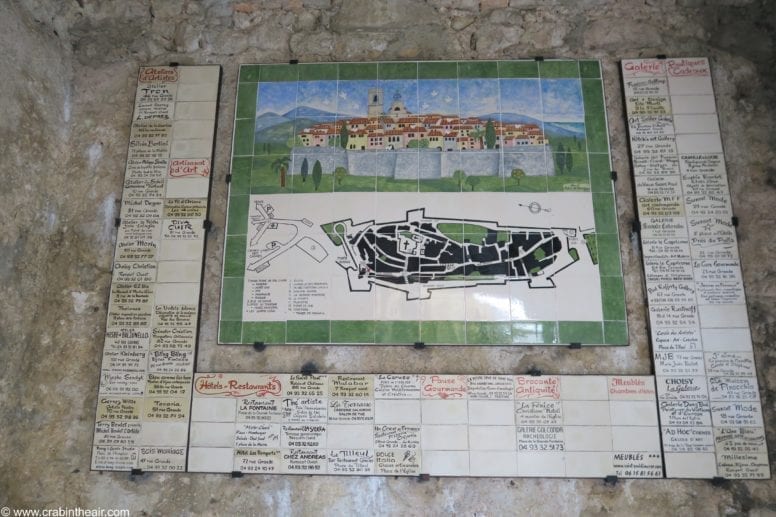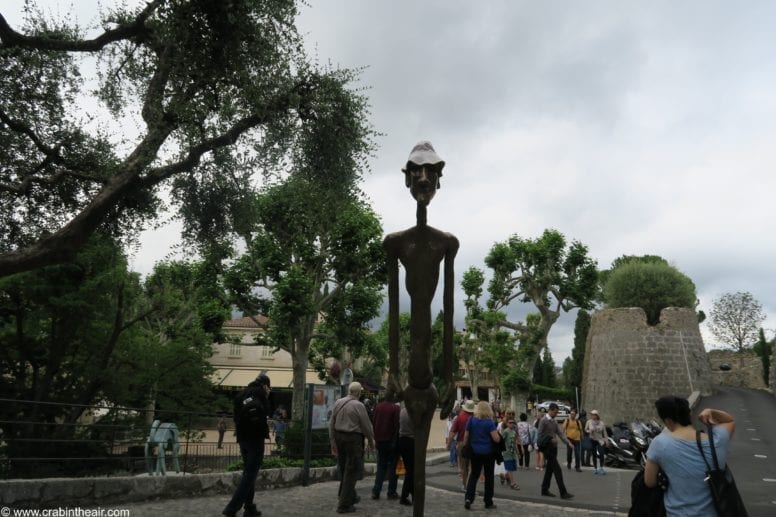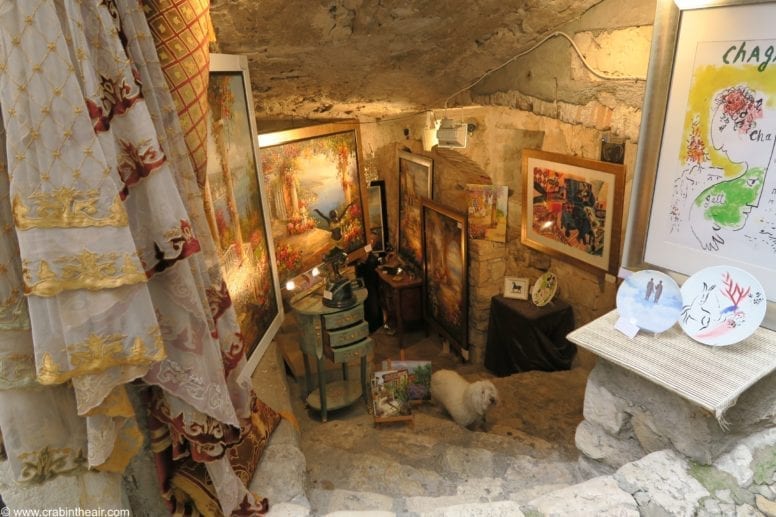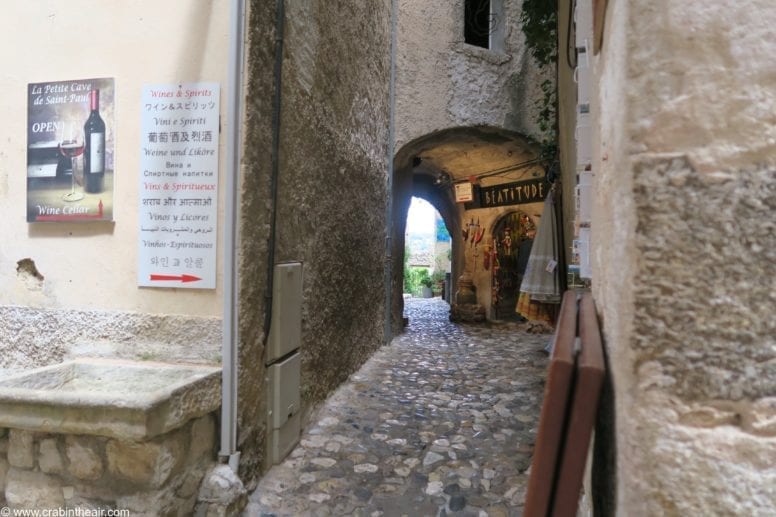 We finished this exciting day having dinner at the La Colombe d'Or Restaurant.
The food there was really delicious but the view was absolutely stunning.