Saint-Tropez in France is probably the most famous location in the French Riviera and a dream holiday destination of many.
Millions of tourists from around the world come to this charming resort town every year including celebrities, models, and Hollywood actors.
The first time I discovered Saint-Tropez was quite a while ago when watching "And God Created Woman" with Brigitte Bardot and I fell in love with its romantic alleys, typical French architecture and beautiful crystal clear see.
St.Tropez is also a very photogenic town with all the colorful houses and talented street art vendors that can be found around every corner.
If you want to explore the area it can be a good idea to make Saint-Tropez your base town as it is conveniently located in the heart of French Riviera, not too far from other incredible places such as Port Grimaud, Cannes or Porquerolles among others.
However, if you decide to spend your entire holiday in this city I'm pretty sure you are not going to bored neither as there are so many fun things to do in Saint-Tropez.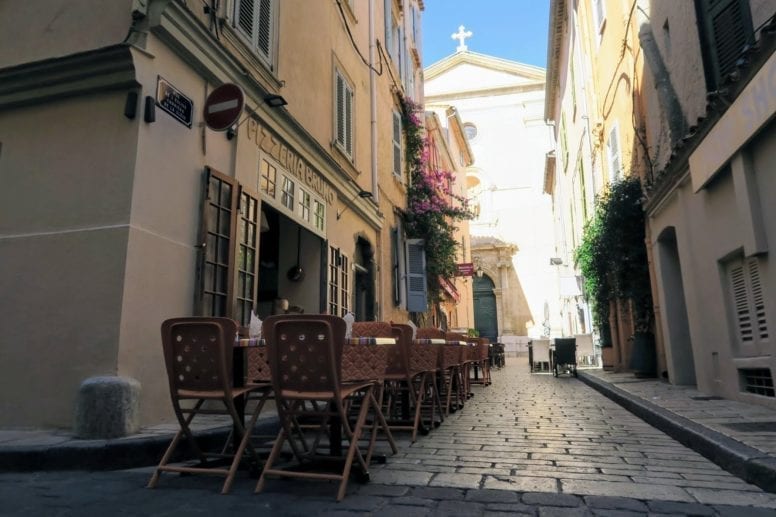 Things to do in Saint-Tropez
Citadelle de Saint-Tropez Museum of Maritime History
This famous town in Cote d'Azur isn't all about beaches as it offers some interesting cultural and historical spots as well.
One of these is the Museum of Maritime History which is a great place to learn a bit more about the history of the city, ships, fishing and all the marine-related aspects.
It is well-organized and the visit was really enjoyable.
Once there you will also be able to admire the 17th-century fortress and a beautiful view.
Local Market
I actually discovered it completely by chance on a Saturday morning and it quickly became a highlight of the day.
I bought the most delicious fresh fruits and the authentic French cheese there but the food isn't the only thing they sell.
The range of products is really wide but I obviously suggest to focus on local French goods.
The place was very busy but I enjoyed the atmosphere and hope to have a chance to repeat this experience again the next time I'm in St.Tropez.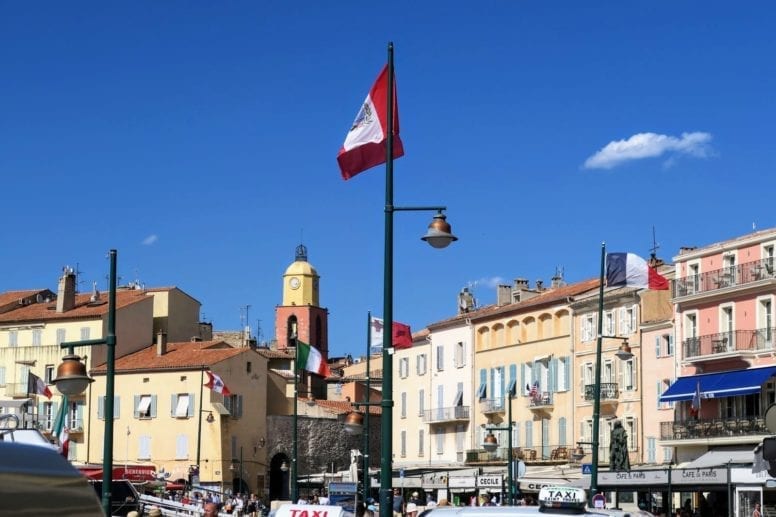 Saint-Tropez Harbor
The harbor is one of the key points of the city.
Expensive yachts and A-list celebrities are part of the scenery and so are the most exclusive nightclubs and restaurants.
The place is usually very busy and I enjoyed it more during the day rather than in the evening/night when it can really get overcrowded for my standards.
There are some artists working along the harbor selling beautiful paintings that will make an ideal "souvenir" from the South of France.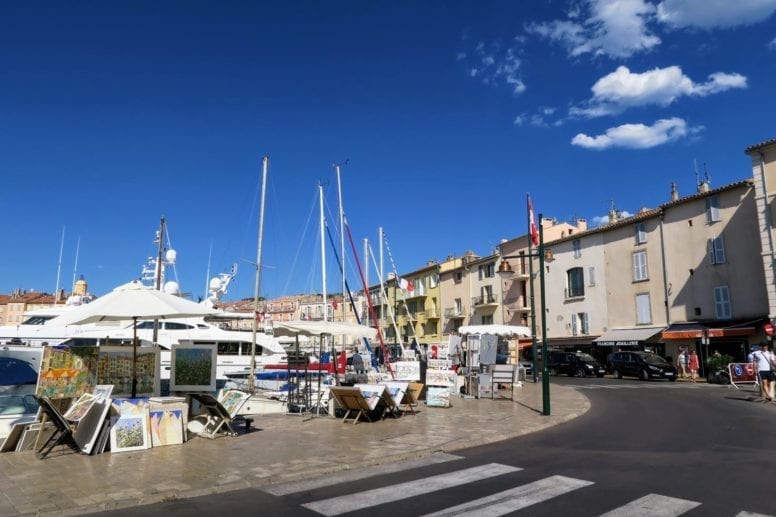 Shopping in Saint-Tropez
If you enjoy shopping during holidays Saint-Tropez won't disappoint you.

Shopping in this city is focused mainly around high-end boutiques and luxury goods.
Hermes, Chanel or Alberto Moretti Arfango are only some of the posh shops you will find in the city.
If you prefer regional goods in a true French Riviera style look out for local designers and small shop owners or search the flea market I mentioned above.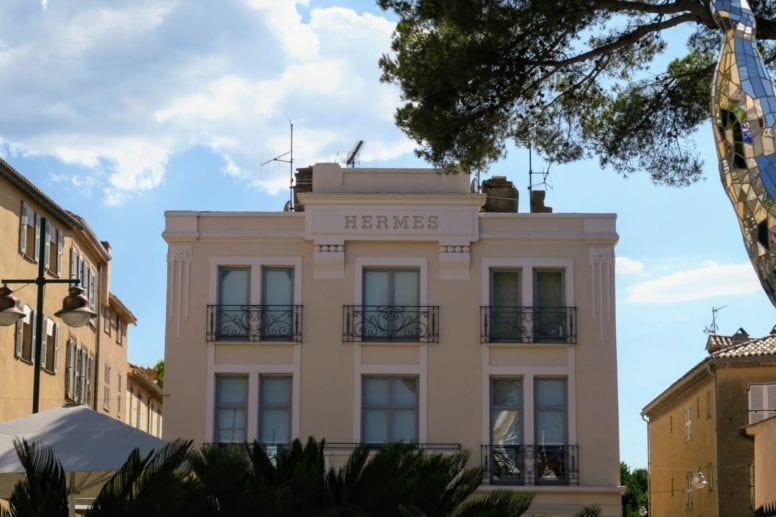 Beaches in Saint-Tropez
Beaches in Saint Tropez are amazing and no wonder they attract so many people from around the world.
I loved relaxing, catching sun rays and enjoying the warm turquoise water of the Mediterranean sea there.
It isn't unlikely to have a view of luxury boats out in the sea while tanning on the beach so a photo of an expensive yacht will be a free souvenir to bring back home.
Below you can find a list of the most beautiful beaches in St.Tropez.
Escalet Beach
Escalet Beach in Ramatuelle is a postcard-like destination ideal to escape the noise and chaos of everyday life.
The water is clean and crystalline while the rocks surrounding the beach create a romantic and unique atmosphere.
It might be busier in high season but the rest of the year it is so peaceful and relaxing.
Definitely a must-try!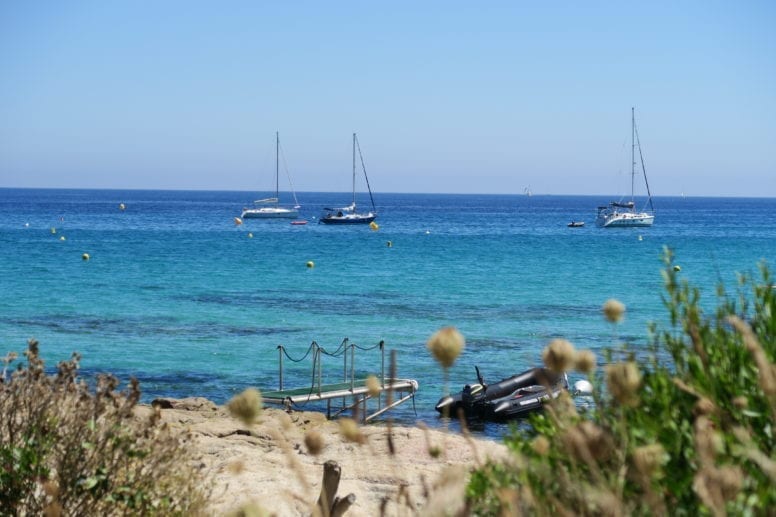 Plage de Tahiti
All the sun worshipers that come to Cote d'Azur must try out the famous Tahiti Beach located only 10 km from the Escalet Beach.

Plage de Tahiti is actually a part of the Pampelonne beach and it comes with all the equipment and a fantastic restaurant too.
With all the amenities and comfort provided this is, of course, a completely different experience comparing to other free and public beaches in Saint-Tropez.
I loved feeling the soft sand under my feet there and enjoyed taking long naps on comfy sun beds.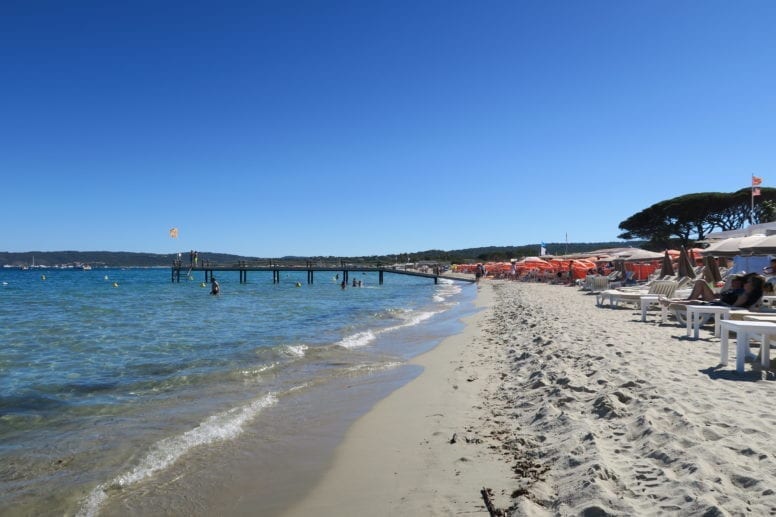 Plage de la Ponche
Plage de la Ponche is a tiny bay located in Saint-Tropez and it's one of the sweetest places I've ever seen.

It's a real gem of the city and I especially enjoyed going there in the late afternoon/early evening when the sun was slowly going down and the sky had one million different colors.
A real wonder of nature!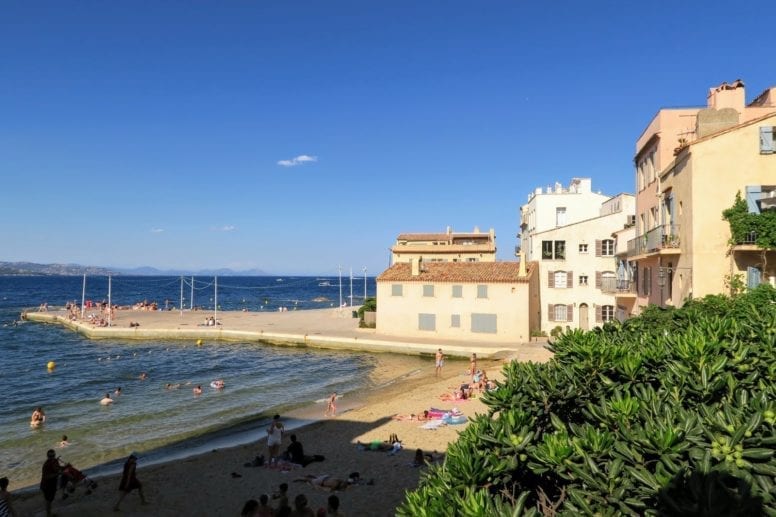 Best Luxury Hotels in Saint-Tropez
If you are looking for luxury hotels in Saint-Tropez there are many great options to choose from.
Some of my favorites include:
Château de la Messardiere – is a 5-star luxury hotel located only 15-minutes from the beach.
It has an amazing outdoor pool, a well-equipped gym, and incredible rooms.
The breakfast is delicious and the view from your window will take your breath away.
Hotel de Paris Saint-Tropez – a 5-star location ideal even for the most demanding guests.
It's located in the city center, near to the beach and all the key points of St.Tropez.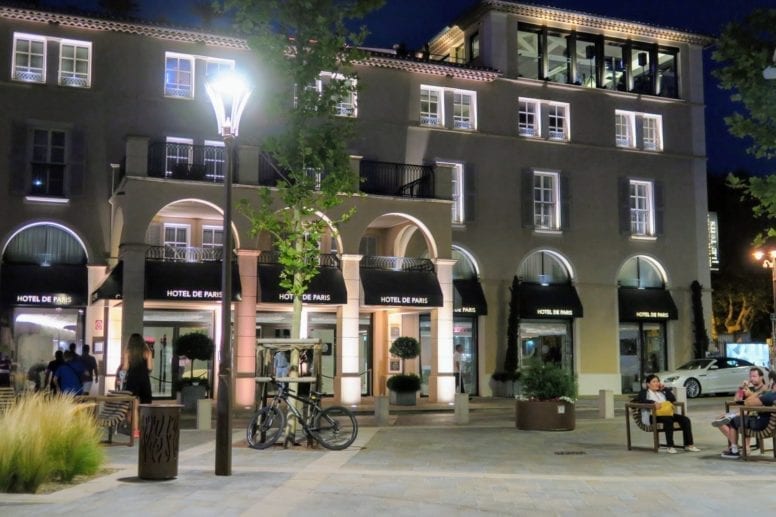 Villa Marie Saint-Tropez – this is a fantastic hotel characterized by a unique design.
There is also a wonderful restaurant available with many flavourful options.
La Bastide De Saint Tropez – a high-end hotel with a Michelin star restaurant available inside.
Check out their suite with terrace – perfect place where to spend an unforgettable holiday.