Port Grimaud is a little charming town in Cote d'Azur, Southern France. It can also be known under the name of the Small Venice of France due to the presence of many beautiful canals that recall this extraordinary Italian city.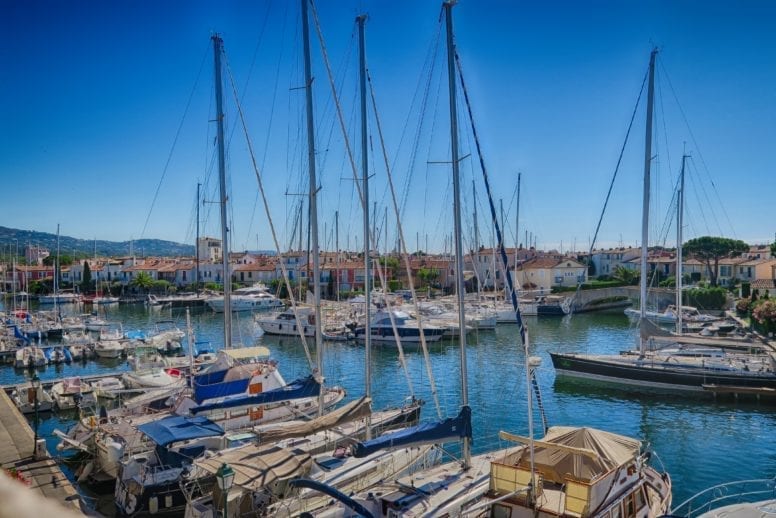 It is situated near places such as Saint Tropez or Cannes which makes it a fantastic base location for discovering the French Riviera and Provence.
I fell in love with its colorful houses, never-ending boats, romantic alleys, friendly people and beautiful sandy beach.
I prepared a quick guide where you can find all the information regarding the most fun things to do there, places nearby worth visiting and the best restaurants and hotels worth checking out. Hope you like it!

PORT GRIMAUD MAP
It is very easy to get around Port Grimaud, cars are not allowed (there is a big parking available just outside the entrance of the city) so walking around is pleasant and relaxing.
You can also use a boat shuttle to go from one place to another.
Below you can see the map of Port Grimaud.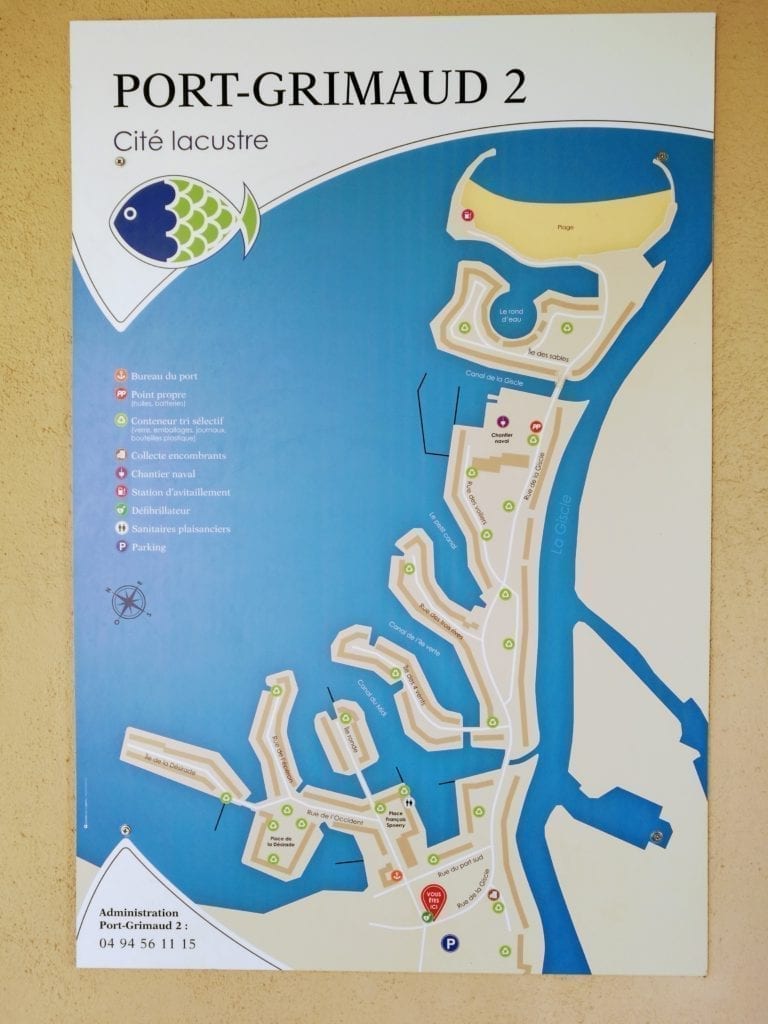 PORT GRIMAUD THINGS TO DO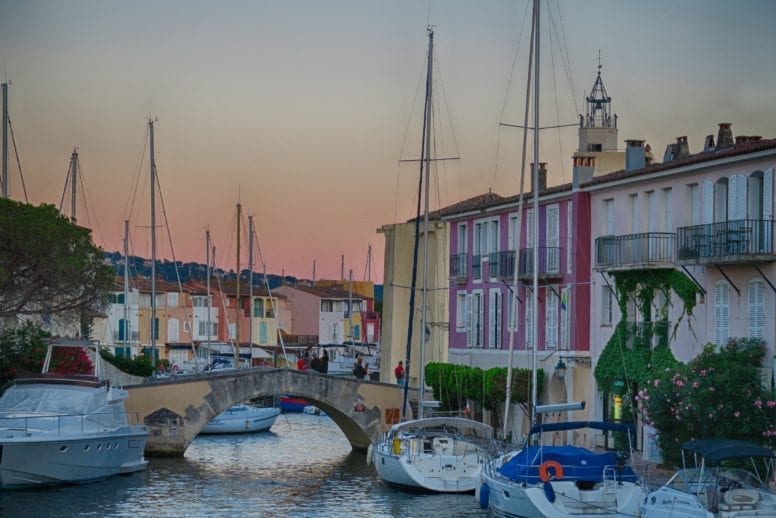 How to Hire a Boat in Port Grimaud
Port Grimaud is a real heaven for all the sailing enthusiasts.
The good thing is you don't need to own a boat to enjoy an incredible experience on the water.
You can actually rent a boat and discover Port Grimaud from a whole new perspective.
There are many options available, it is possible to hire a boat for half a day, an entire day, a week or just for 20 minutes if you wish.
There are many offices in the town where they can assist you and help you select the best option for you.
Some of them request a license while others don't so it's always important to get all the information in advance.
Hiring a Boat without a license
As an example: right next to the main entrance of Port Grimaud there is an office which provides electric boats rental for 30 minutes and no driving license is required.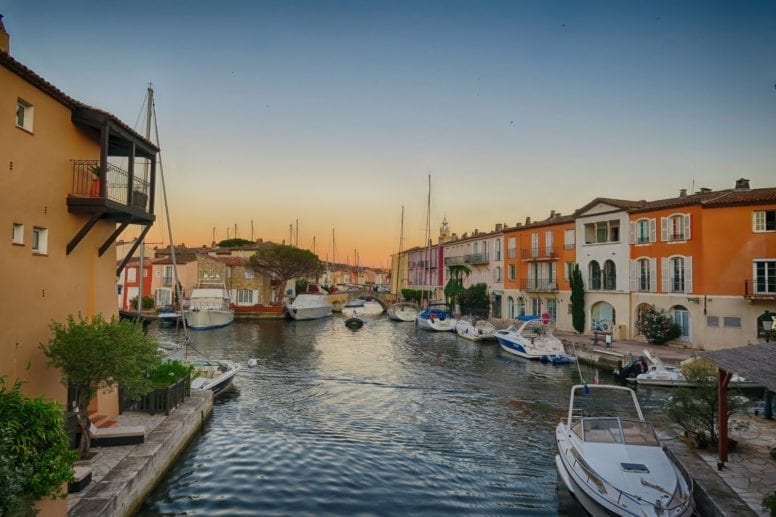 Visiting Church of Saint Francis of Assisi
The tiny Church of Saint Francis of Assisi is definitely a must see during your stay in Port Grimaud.
It is a simple yet very magical place with an incredible atmosphere.
Also, it is possible to go up to the top (it costs 1 Euro) and enjoy a lovely panoramic view of the entire city – certainly worth it.
Below you can see the pictures of the Church as well as of the view on the center of Port Grimaud.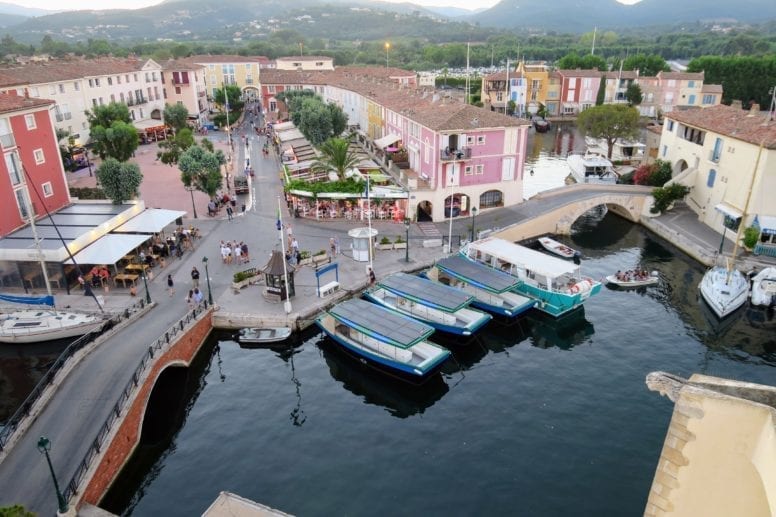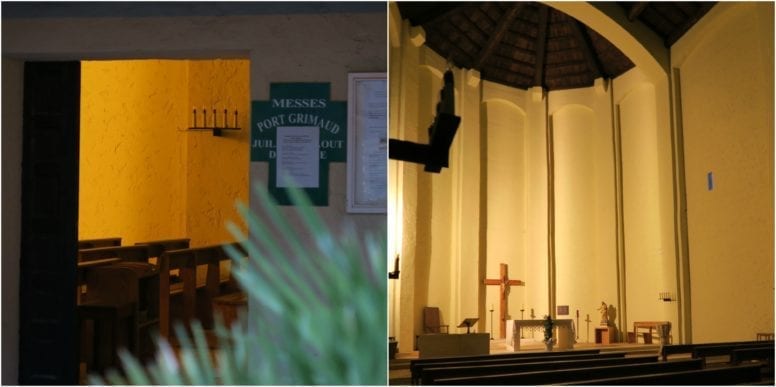 Visiting Saint Tropez from Port Grimaud
Another beautiful and well-known city – Saint Tropez is located nearby so why not take an advantage and visit it?
From Port Grimaud to Saint Tropez by boat
You can go by car but given the heavy traffic in the area I suggest going by boat – it will save you time and you will be able to enjoy amazing views on the way there.
The boats from Port Grimaud to St.Tropez leave regularly (especially during high season) and the trip takes around 35 minutes.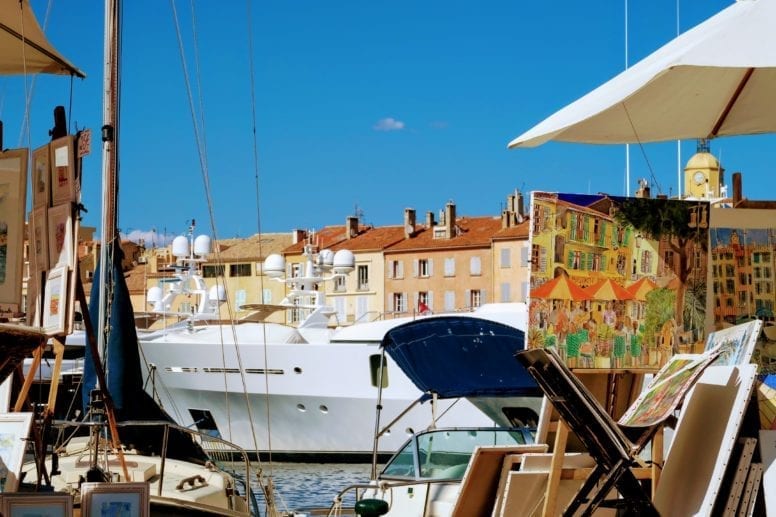 Port Grimaud Beach
There is a wonderful sandy beach in Port Grimaud where you can enjoy the sun all day long.
The water is generally calm and as you can see from the pictures it is crystal clear and very beautiful.
During my stay there (in July) the water wasn't as warm as I expected, in fact, not many people went in for a swim.
I spent most of the time sunbathing and reading on the beach and only went to wet my feet from time to time.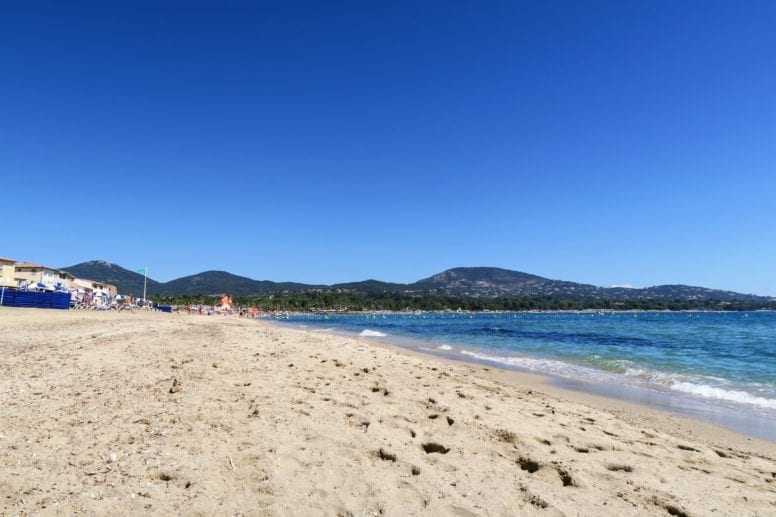 The facilities at the beach include showers and toilets and there are some small bars/restaurants with snacks and ice cream available as well.
Most beaches in France are public and this is the case in Port Grimaud too, there are however some areas where you can rent loungers and umbrellas if you wish.
I loved the fact that there was a lot of space for everyone and it never felt overcrowded.
All in all the beach in Port Grimaud is a great spot and I really enjoyed spending my days there.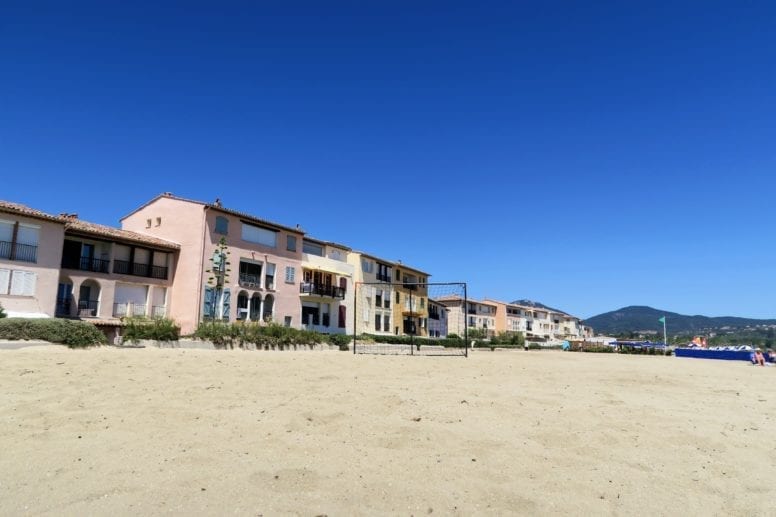 Night Market
Another fun experience to enjoy while visiting Port Grimaud is going to the evening market which usually takes place once a week.
You will find a wide range of goods and snacks there, you can take a walk between the stalls and soak in the authentic atmosphere of French Riviera and the lovely smell of lavender.
I personally love visiting markets around the world and really enjoyed adding the one from Port Grimaud to my list.
BEST RESTAURANTS IN PORT GRIMAUD
Port Grimaud is full of many charming little restaurants where you can enjoy a romantic dinner by the water.
Rialzo Pizzeria in Port Grimaud
My favorite place to eat there was definitely the Rialto Restaurant– they serve the best pizza in town and the staff is so kind and friendly.
Also, the location is incredible – you will eat by the canal and admire boats passing by while you eat your dinner.
Another place I enjoyed was the Italian restaurant Pasta & Via, situated across the canal from Rialto.
As you can easily imagine their pasta dishes are a must try.
There are also many places that serve delicious desserts such as ice cream or a typical French pastry – crepes.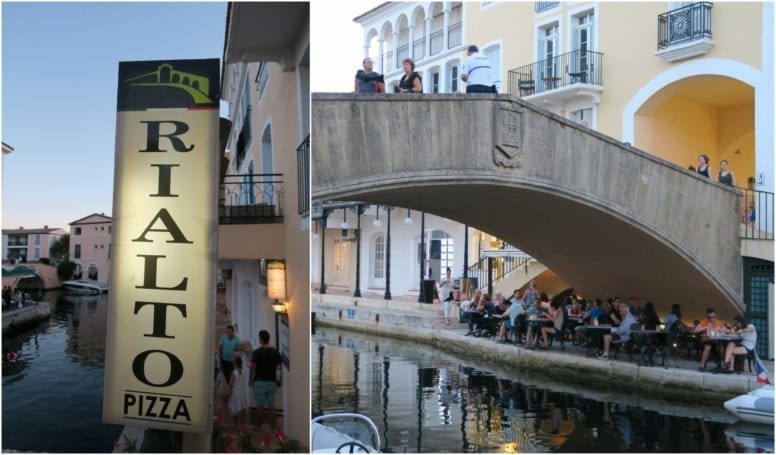 WHERE TO STAY IN PORT GRIMAUD?
Camping Les Prairies de la Mer
If you are looking for a place to stay in Port Grimaud you should definitely take the Camping Les Prairies de la Mer in consideration.
Keep in mind this is not a typical camping but more like a high-end "camping style" holiday village, with bungalows, mobile homes and all the amazing facilities available.
Hotel Giraglia
Another interesting place worth checking out is the 4-star Hotel Giraglia situated right by the beach and offering a fantastic swimming pool and sophisticated rooms.
Airbnb Port Grimaud
If you are looking for a house or an apartment to rent in Port Grimaud rather than a hotel you might want to check out Airbnb as they have lots of great solutions available. We rented an awesome house with a magical view of the canals!