As a big fan of everything French, a trip to Provence in France has been on my to-do list for quite some time.
Even though I planned a 7 day holiday in this beautiful region I have to say it went in a flash and was over way too soon.
After all, who would want to leave those charming towns filled with art, purple lavender fields, green hills, and historic spots found anywhere you go.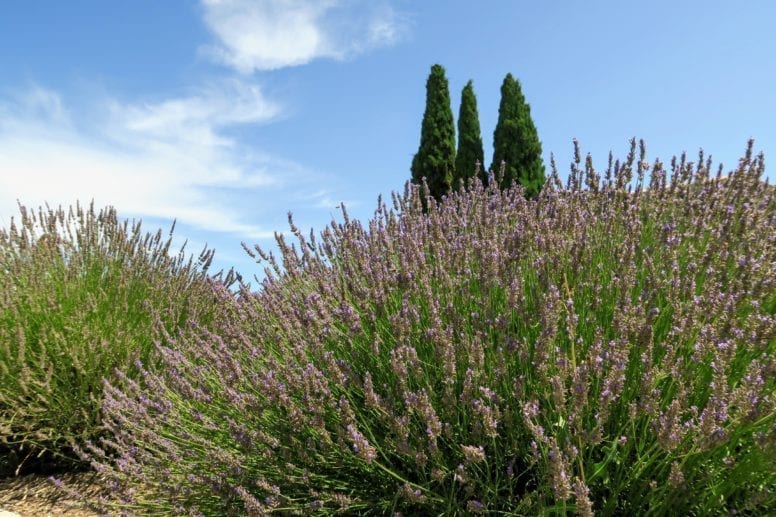 Provence has a lot to offer to its visitors from all over the world so it took some effort on my side to narrow down the list of the best things to do there to just 10.

PROVENCE FRANCE MAP
I created a map of Provence to help you out discovering all the locations that will be mentioned on the list.
Fascinating, unique and postcard like – here are the top 10 things you can't miss while traveling to Provence.
10 THINGS TO DO IN PROVENCE – FRANCE
PONT-DU-GARD
2000 years of history are waiting for you in the heart of French Provence in a form of the tallest Roman bridge – Pont du Gard.
This incredible monument is a part of the UNESCO World Heritage and is open all year round for visitors.I was shocked to discover that this amazing site was constructed by the Romans in presumably less than 5 years.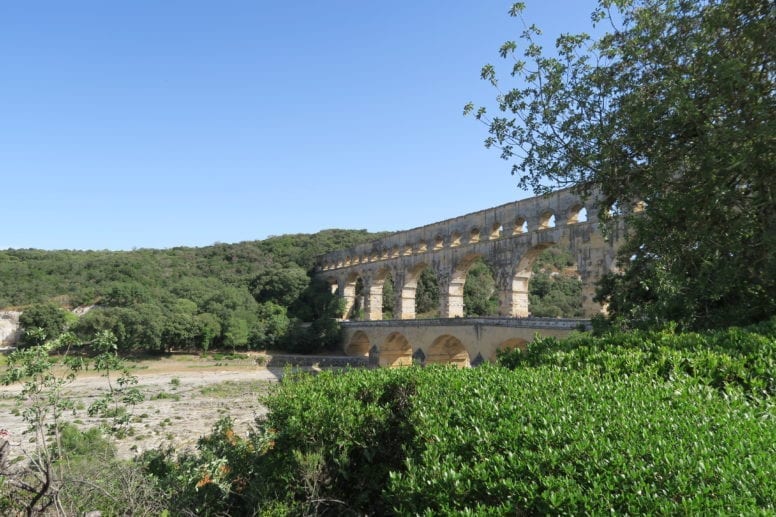 The ticket price for an adult is 8.50€ and it includes the parking fees.
Other interesting cultural areas near the bridge include a museum of the history of Pont du Gard, Ludo (a museum for children), a cinema and an open-air display.
Also, if you are interested in admiring Pont du Gard from a different perspective and at the same time have a chance to take amazing pictures follow the trail that goes up on the right side of the bridge.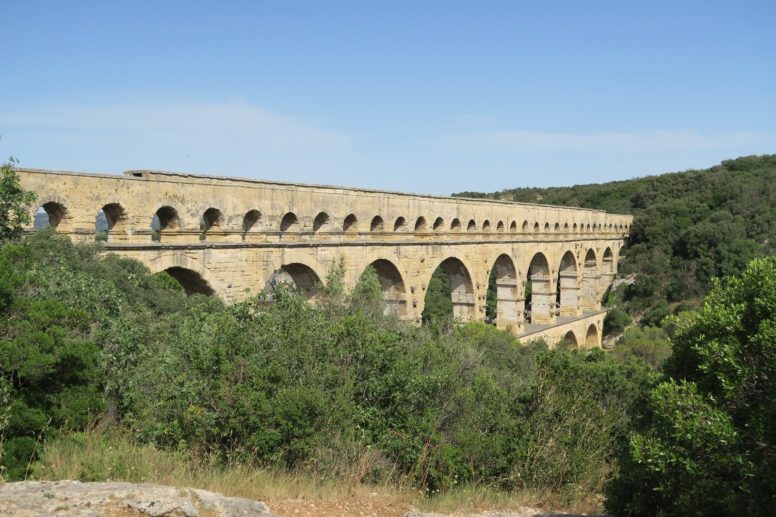 ARLES
Arles is another place which has to be included on the list of things to see in Provence.
This beautiful city was a source of major inspiration to many well-known artists such as Vincent van Gogh, Pablo Picasso or Lucien Clergue.
Van Gogh actually lived in Arles for over a year and created hundreds of his paintings there.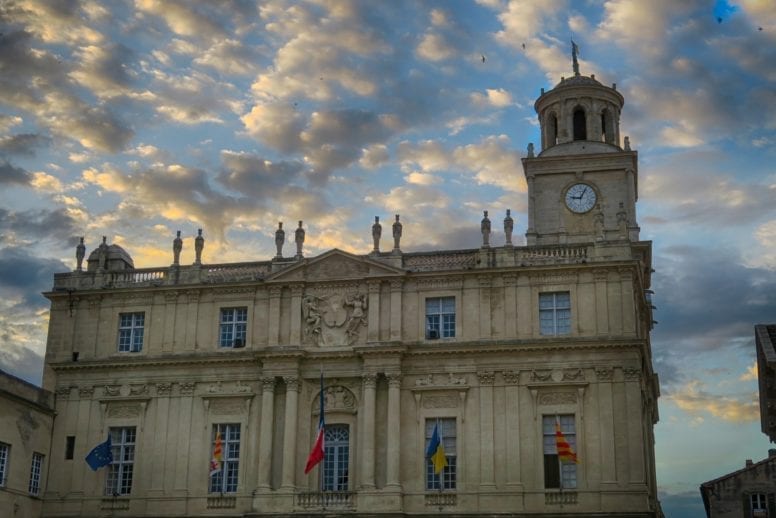 The historic center of Arles is a part of the UNESCO World Heritage list and, personally, I especially enjoyed admiring its ancient amphitheater.
Apart from the cultural and historical aspects, Arles is a vivid city full of young people and cute places to spend an evening while enjoying delicious food and drinks.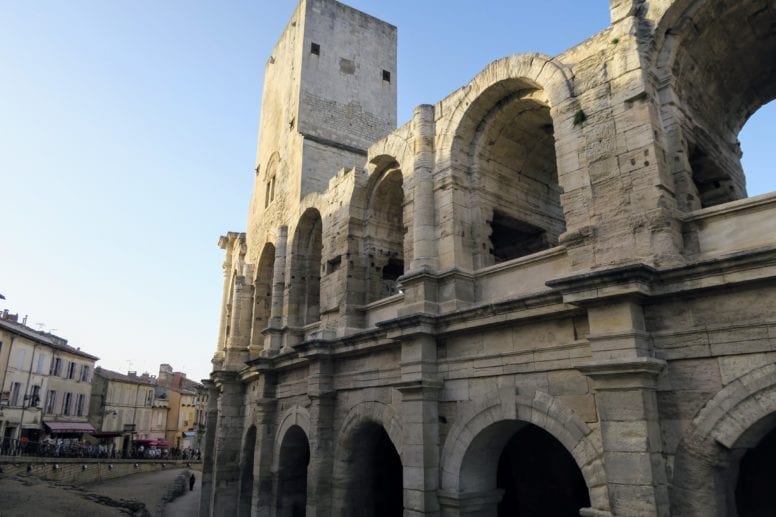 AVIGNON
Avignon is another key place in Provence filled with so much history and breathtaking monuments.
The must see spots of this city include Pont d'Avignon, Palais des Papes, Avignon Cathedral and the Place de l'Horloge among others.
Walking along the streets of Avignon felt almost surreal at times and I enjoyed wandering around and soaking in the unique atmosphere of this place.
After the sightseeing was completed I enjoyed a little souvenir shopping in the local stands.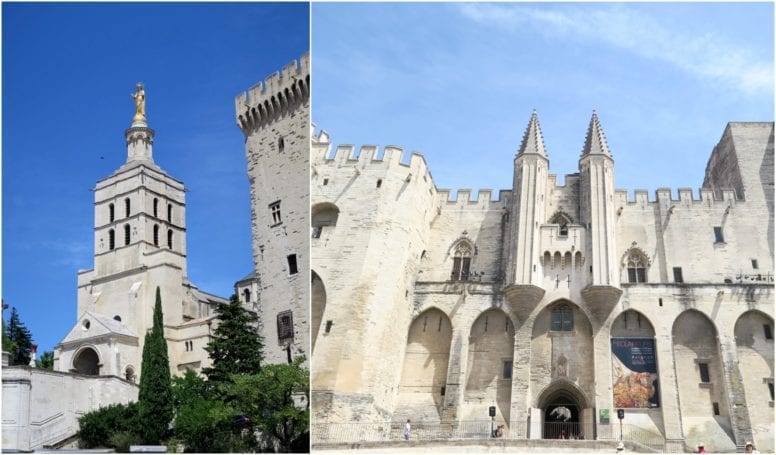 LOURMARIN
The charming little town of Lourmarin dates back to the 12th century and is a perfect destination for a half-day tour.
Of course, you can't miss the 15th-century castle but the thing I enjoyed the most was simply walking along its small alleys and interacting with friendly locals.
THE LAVENDER MUSEUM
I really enjoyed learning all about lavender – a typical plant of Provence region in this fun and interesting Museum.
You will discover everything about the planting, cutting, and distilling of lavender and fall in love with its unique and relaxing scent.
There is also a shop available where you can buy authentic lavender products such as essential oil, soap or massage oil.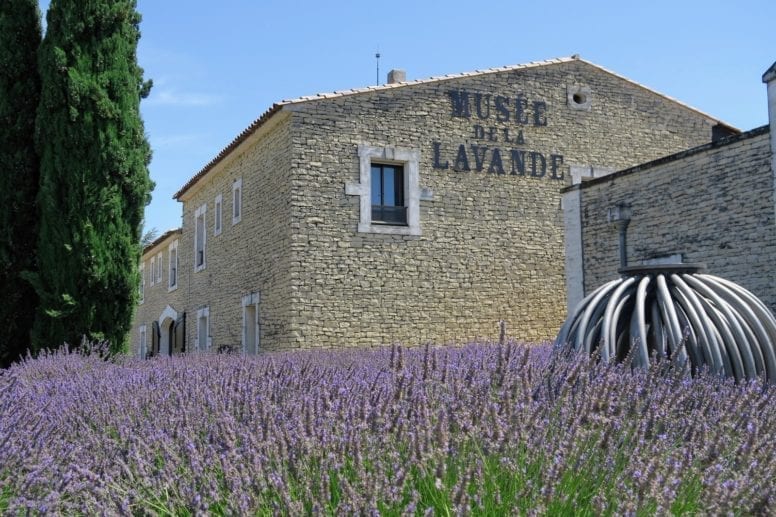 MARSEILLE
Marseille is a big city with many attractions and fun things to do which make it impossible to get bored there – it is the capital of the Provence-Alpes-Côte d'Azur region.
I only had a few hours to spend there and enjoyed exploring the ancient quarter of Le Panier, the opulent Basilica Notre-Dame de la Garde and the romantic Old Port of Marseille.
I'm already looking forward to going back to Marseille and dedicate some more time to discovering the city.
LAVENDER FIELDS
Anytime I think of Provence I immediately think of vast purple fields of lavender – a real dream of every photography enthusiast.
There are many itineraries you can follow depending on your interests and on how much time you have.
They include places such as the Sénanque Abbey, Roussillon, Gordes, Sault and the many villages in Luberon.
AIX-EN-PROVENCE
I spent an entire day in Aix-en-Provence and enjoyed every single minute of it.
The hometown of Paul Cézanne – one of the most important French artists – is full of character and well-kept monuments.
After an intense morning of sightseeing and taking photos, I enjoyed a short break at one of the charming cafés of the city.
It was also an incredible experience to be able to visit Cézanne's studio and other places he frequently attended during his life in Aix-en-Provence.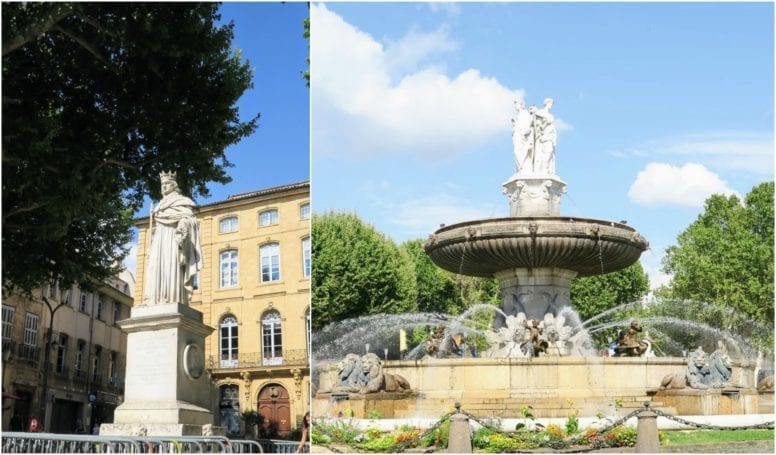 SENANQUE ABBEY
Sénanque Abbey is a beautiful monastery which dates back to the 12th century located in the heart of Provence, France.
Monks of the Cistercian Order still live there so it's very important to behave in a respectful way and wear appropriate clothing while visiting.
If you travel to Sénanque Abbey during summer, when lavender blooms you might be able to admire the fragrant purple fields that surround this monument.
If you are looking for a nice souvenir you might want to check out the bookshop – it has many interesting options and all the purchases help to maintain the Abbey.
PORQUEROLLES ISLAND
After all the walking and sightseeing done in the previous days around Provence I was ready for a relaxing day at the beach and in the end opted for Porquerolles Island.
Following a quick ferry ride from the port of Giens, I arrived at my destination and was ready to soak in the beach and crystal clear water of the Island.
Before kicking back, however, I decided to get to know the place a bit and opted for renting a bike at one of the stands.
There are five main beaches on Porquerolles Island, some of them can be easily reached by foot while others require a short bicycle trip.
Other attractions include Le Moulin du Bonheur, Fort Saint Agathe, Eglise Saint-Anne and La Maison du Parc.
There are also some really cute restaurants available where you can enjoy something to eat or a refreshing drink between your swimming and tanning sessions.