The French Riviera, known for its paradisiacal beaches and the uniqueness of its natural landscape is one of Europe's most popular destinations.
Millions of tourists from all over the world come to the French Riviera to visit its stunning seaside towns, experience the idyllic weather and admire its cultural attractions.
The area is literally sprinkled with inspiring places that will make your trip a memorable one.
Thanks to the moderate and mild Mediterranean climate, the weather is typically warm and sunny throughout the year which makes it a great area to visit at any time.
If you're planning a trip to French Riviera check out my guide that includes all the coastal towns, useful information and also a practical map.
French Riviera Map
Below you can see a French Riviera map that I created and where I pinpointed the best towns and points of interest.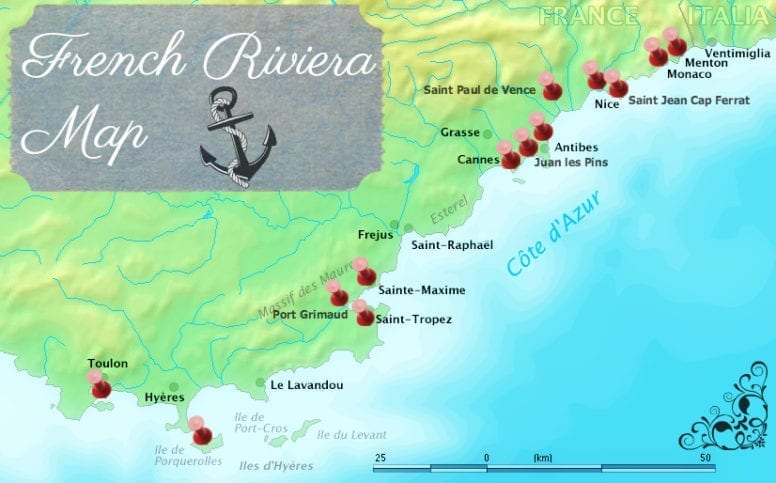 French Riviera Towns
Toulon
My last year's voyages in Cote d'Azur started from a charming beach town – Toulon.
It was a fantastic location to kick off the trip since I really needed to relax after that long and tiring intercontinental flight.
As a result, my three days in Toulon were mainly focused on taking in as much sun as possible and doing a little bit of sightseeing.
Toulon is a typical port town with a lovely historic center and with a bunch of some really interesting attractions.
Take some time to visit the Toulon Cathedral which dates back to the 11th century, the Tour Royale – a fort from the 16th century and the Mont Faron – a mountain that overlooks the city.
If you have a free afternoon visit one of the many museums available in Toulon, I really enjoyed exploring the Museum of Natural History of Toulon and the Var but other options include the Museum of the French Navy, the Museum of Art, the Memorial Museum to the Landings in Provence and the Museum of Asian Arts.
Îles d'Hyères
During my stay in Toulon, I discovered there was a group of Mediterranean Islands – Îles d'Hyères located only 1 hour 30 minutes away.
As I only had one day left in the area I decided to see only one of the three Islands and after much thought and careful consideration, the choice fell on the Porquerolles Island.
I really enjoyed this experience, from taking a ferry to get there, by biking around the Island to relaxing on the beautiful beaches.
I also managed to grab a delicious ice cream before catching a ferry back to the port of Giens.
Read my guide to the Porquerolles Island where you'll find all the useful and practical information about it, from its history and how to get there to the best beaches and attractions available.
Saint-Tropez
A holiday in French Riviera can't be considered complete without visiting the famous Saint-Tropez.
This quintessential Cote d'Azur town is all about luxury yachts, colorful buildings, nice and sunny weather and celebrities passing by in their posh and expensive cars.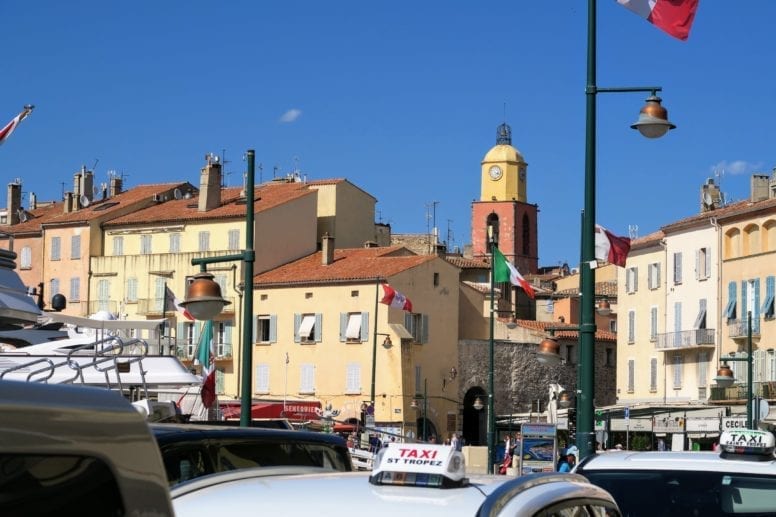 Some of the most amazing beaches in French Riviera are located in Saint-Tropez, with locations such as Pampelonne Beach, Plage de la Bouillabaisse or Tahiti Beach – all perfect for relaxing and catching up on a much needed Vitamin D.
There is no shortage of nightlife as well in Saint Tropez, in fact, the city is home to many renowned nightclubs that host top-notch DJs and attract celebrities and stars from all over the world.
If you want to learn more about this gorgeous town check out this quick Saint-Tropez guide I wrote for tourists and first-time visitors.
Port Grimaud
Port Grimaud which can be defined a Venice of France is another crucial town in French Riviera.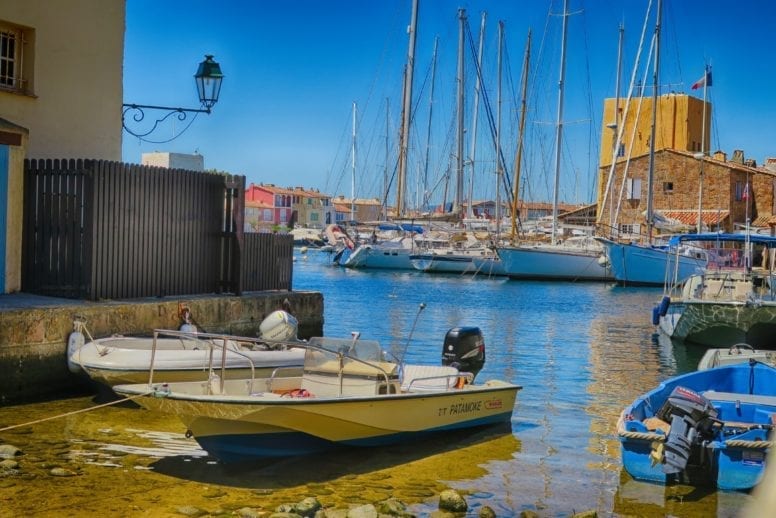 You can easily forget about the entire world in this picture perfect place with romantic canals and bridges, boats and ferries and cute restaurants in the unique locations.
I loved walking around and getting lost in the magical alleys of this town, each time discovering new picturesque and fairy-like spots.
Sainte-Maxime
Sainte-Maxime is a very popular holiday destination with beautiful sandy beaches waiting for the sun worshipers from around the world.
The main walking street of Saint-Maxime bursts with energy with many bars, restaurants, and shops open until late at night.
I loved the energy of this place – intense and dynamic but at the same time never overwhelming.
The long stretches of white sand and crystal clear water will remain etched in my memory forever.
Sainte-Maxime hotels: best offers for Sainte-Maxime on Booking.com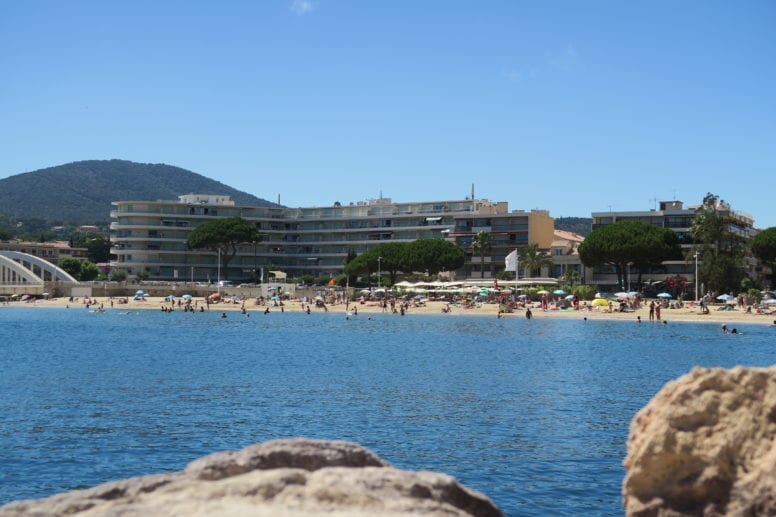 Cannes
If you like myself are obsessed with movies than Cannes doesn't need to be introduced to you.
I've followed the Cannes Film Festival since forever so finally visiting this city in person was kind of a dream come true.
After visiting all the key points of the Festival such as the Cannes Walk of Fame for example (with hands of the stars embedded in the sidewalk) I then proceeded to discover the rest of the city.
My favorite part of the trip was getting to see the Museum of the Sea located on the Island of Sainte-Marguerite.
Cannes hotels: best offers for Cannes on Booking.com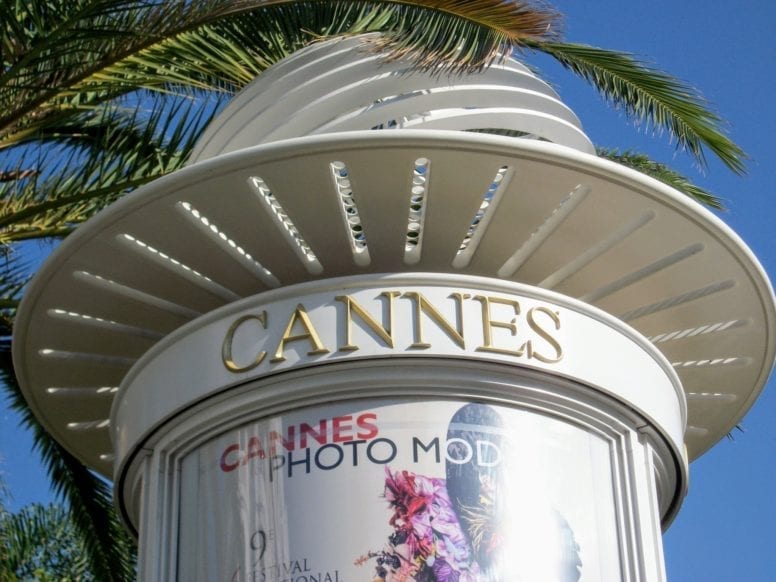 Juan-Les-Pins and Antibes
Other amazing towns in French Riviera that can't be missed are certainly Juan-Les-Pins and Antibes.
If you are looking for the sunshine, relax and warm Mediterranean sea these places are ideal for you.
Juan-Les-Pins hotels: best offers for Juan-Les-Pins on Booking.com
Saint-Paul-de-Vence
Saint-Paul-de-Vence is a medieval little town filled with art and history and a must-see on your French Riviera itinerary.
Some of the most famous artists in the world were connected to this place, painters who lived or frequented Saint-Paul-de-Vence include Marc Chagall, Jacques Raverat and Pablo Picasso just to name a few.
The town itself is very well preserved and easy to get around, all the main points of interest are within walking distance and every corner seems to be filled with historical and cultural marvels there.
Apart from the Maegh Foundation – a museum of modern art – Saint-Paul-de-Vence is home to over 60 art galleries and craft shops – all sprinkled along the charming alleys of the city.
Saint-Paul-de-Vence hotels: best offers for Saint-Paul-de-Vence on Booking.com
Nice
Nice is one of the most important cities on the French Riviera – a busy metropolis with a quaint old town, year-round sunshine and a beautiful promenade.
A popular holiday destination, visitors who come to Nice will get a perfect mix of long beaches, a vivid nightlife and a glimpse of French's everyday life.
The famous Promenade des Anglais – a 7km long walk is one of the most iconic attractions of the city.
The locals use it for their jogging sessions while the tourists get an amazing view of the sea and of the harbor from there.
Another main point of the city is the historical center of Nice (Vieux Nice) – a suggestive place filled with romantic alleys, vivid squares and colorful markets with local vendors.
If you crave green spaces and amazing views go all the way up to the Parc du Château – another great location in Nice.
Nice is filled with many museums that will satisfy every kind of intellectual curiosity, some of the options available include The Musée Matisse, the Musée Marc Chagall and the Musée des Beaux-Arts de Nice.
Nice hotels: best offers for Nice on Booking.com
Saint-Jean-Cap-Ferrat
If you are holidaying in the French Riviera make sure to go and visit the charming town of Saint-Jean-Cap-Ferrat.
The beaches there are amazing and you will get the best possible view of the sea.
Saint-Jean-Cap-Ferrat hotels: best offers for Saint-Jean-Cap-Ferrat on Booking.com
Eze
Eze is a perfect combination for those of you who want to incorporate some sightseeing and history into their holidays.
In fact, a lovely medieval village (Eze Village) is located nearby and once you get there you will enjoy one of the most stellar panoramic views of the entire Cote d'Azur.
Eze hotels: best offers for Eze on Booking.com
Monaco
Monaco or the Principality of Monaco might be the second smallest country in the world but all the same, it is filled to the brim with attractions and fun things to do.
Loved by the rich and famous yacht owners, you don't have to be ridiculously wealthy to experience and enjoy this beautiful place.
The main landmarks that have to make it to your Monaco travel bucket list include Monte Carlo Casino, the Prince's Palace, the Exotic Garden and my personal favorite – the Oceanographic Museum.
If you're staying for more than one day you might want to take advantage of the Larvotto Beach – a free to the public beach located just a short walk away from the city center.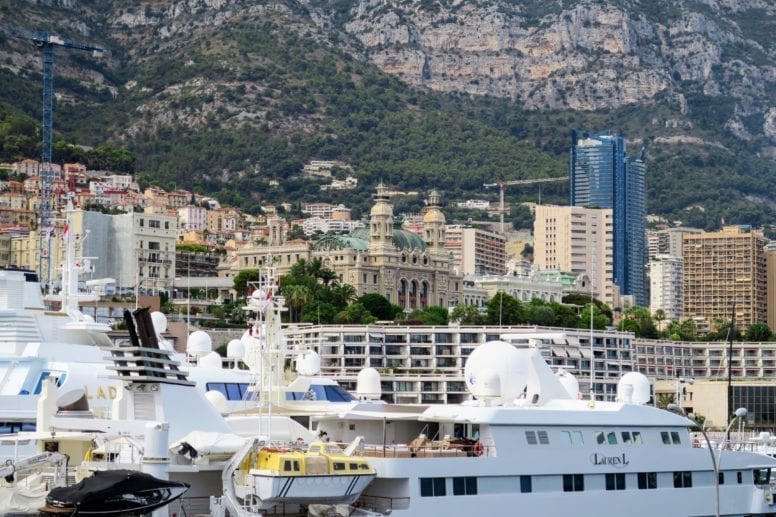 Menton
Menton is the last town you'll find before the Italian border and a perfect holiday destination in the French Riviera.
I particularly liked the port and the old part of the city and a long promenade along the beach.
If you have some extra time in Menton I suggest that you visit the Jean Cocteau Museum. It's a great place to learn more about the art of this French artist.
Menton hotels: best offers for Menton on Booking.com
---
Find the best accommodations in the French Riviera:
Other French Riviera Recommended Destinations