Best Places to Visit in Vietnam
Vietnam Travel Guide
As one of the most beautiful countries in Southeast Asia, it's easy to understand why Vietnam is on so many people's must-see travel lists.
Not only does it offer lush mountain landscapes and all of the curiosities of bustling foreign cities, but its sandy beaches and incredible street food make it easy to check all of your perfect vacation boxes without having to leave the country.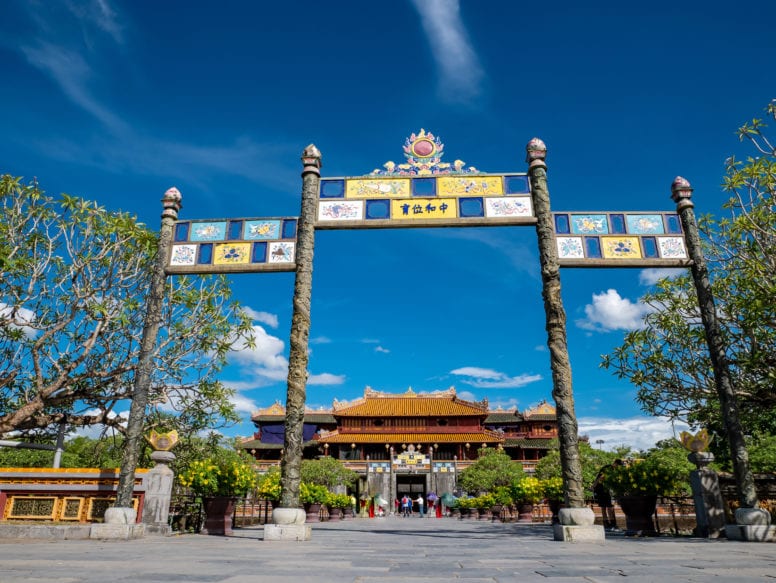 Vietnam Travel Map

Vietnam
Although Vietnam is growing quickly and becoming more modern as it does, the country still clings to its roots and many locals still practice the same traditions that have taken place for centuries.
The perfect place to see how the advantages of modern living co-exist with the nation's rich and complex history, Vietnam is one of the most exciting places to visit in Asia, offering the perfect backdrop for you to make life-long memories.
Best Time to Visit Vietnam
While Vietnam really is wonderful to visit during any season, the best times as far as weather is concerned are during the spring (February through April) and fall (August through October). During these popular times, you'll enjoy moderate temperatures and less rain.
Of course, keep in mind that Vietnam's geography makes enjoying "perfect" weather throughout an entire trip difficult. Because the country is so long, there is a lot of regional diversity, which means warm, sunny days in the south can quickly turn much cooler as you head north.
Best Way to Travel in Vietnam
One of the perks about traveling throughout Vietnam is that transportation really is quite easy. If you plan ahead with a travel agent, you can be sure that getting from one destination to the next really is seamless.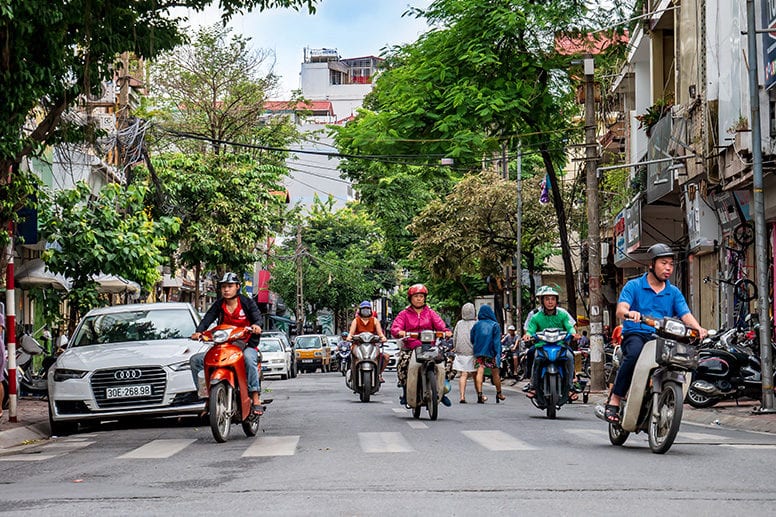 But, even if you choose to plan your trip more as you go, you can be confident that getting where you want to go is possible – it just takes a bit of looking.
Vietnamese Airlines
If you're wanting to cover a lot of ground on your visit to Vietnam, consider using domestic Vietnamese airlines. The two most popular are Vietnam Airlines and Jet Star Asia.
Traveling by Car
Once you're where you want to be, having a car take you from Point A to Point B can make sightseeing and traveling a lot easier. Because driving in Vietnam isn't for the faint of heart, using a driver is almost always the safest (and less stressful) bet. For as little as $10 a day, you can hire a driver to take you anywhere you want – and it's definitely worth it.
Local Trains in Vietnam
Hopping on local trains and buses is also always an option, not to mention a great way to really experience Vietnamese culture.
Vietnam Travel Tips
Although most locals will not go out of their way to help confused and lost tourists, almost all do have a basic understanding of English. If you smile and speak in English slowly and clearly, most Vietnamese will stop and happily answer.
Simple Vietnamese Phrases (and pronunciation)
Know simple Vietnamese phrases to help make a good impression, whether when asking for help or at a restaurant. You say "hello" by saying "xin chào" (pronounced 'seen chow') and "thank you" by saying "cám ơn" (pronounced 'kaam uhn').
How to Pay in Vietnam
You can use international credit and debit cards in Vietnam at larger restaurants and hotels, but having cash on you is always your best bet.
The official currency is the Vietnamese Dong (VND), by you'll find that many hotels and restaurants in Vietnam accept also US dollars.
How to Cross the Road in Vietnam
Although the traffic in Vietnam's biggest cities (like Ho Chi Minh) can seem terrifying, there is a method to getting through: Begin crossing whenever you're ready, moving slowly and intentionally at a steady pace. As crazy as it feels, the traffic will move around you. You'll catch locals raising one hand high to help be seen, and following suit doesn't hurt.
Best Places to Visit in Vietnam
Hue
People love visiting Hue because of its beautiful architecture and scenery. Don't miss a walk along the riverside in front of Hue Citadel, also known as the Royal Palace of the Imperial City.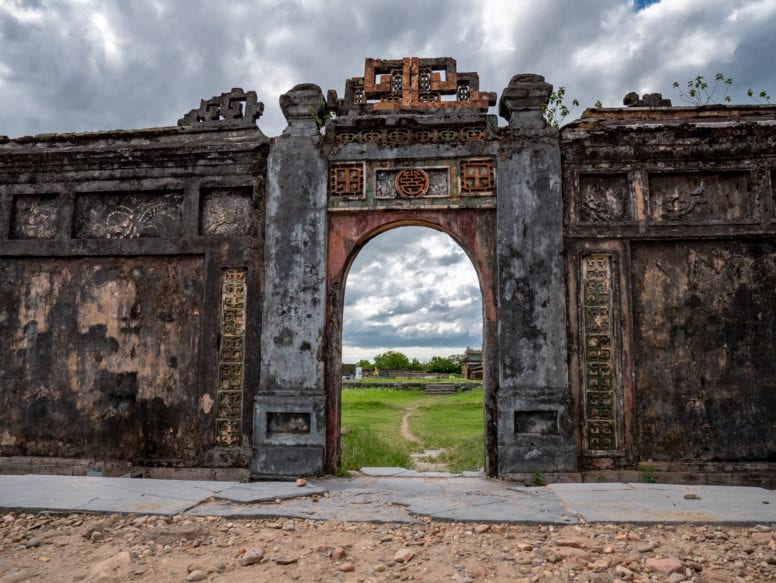 A perfect example of feng shui, the Hue Citadel helps make this unique town a UNESCO World Cultural Heritage Site. When the weather cooperates, take a 15-minute drive to the nearby beaches – an afternoon at Thuan An is the perfect antidote to any jet lag you might still be feeling.
Check out also our YouTube video of the best places to visit in Hue.
Hoi An
A trading port dating back to the 15th century, Hoi An Town is unique because of its local and international influences.
Spend an afternoon examining the buildings and streets in Hoi An and you'll start to better understand what makes Vietnam such a special country.
To get to Hoi An it's important to remember that there is no airport or train station, which means traveling by car is your only option. A lot of tourists find that the easiest way to get to Hoi An is to fly into Da Nang and then hire a local taxi.
Da Nang also has plenty of trains and buses leaving every day, which makes it a good place to start your adventure into Hoi An.
Hanoi
One of the most ancient capitals in the entire world, Hanoi is situated right on the banks of the Red River. Once in the city, you'll find gorgeously preserved buildings from Vietnam's colonial era, as well as plenty of museums and pagodas.
Unlike some of Vietnam's cities, exploring Hanoi on foot is easy. Influenced by Chinese, French, and Russian culture, Hanoi is a great place to truly enjoy the best of Vietnamese cuisine. And, if you're looking for treasures to bring home, Hanoi is likely to have everything you're looking for – from fantastic silk to local handicrafts.
Ho Chi Minh
Once only known as Saigon, Ho Chi Minh City is the central hub for business in Vietnam. Although officially Ho Chi Minh, you'll still hear locals refer to it as Saigon, as many are reluctant to accept the new name, which came from the spiritual leader of Vietnamese Communism.
Offering everything you'd expect in a nation's capital, what makes HCMC different is its combination of classic French architecture, ornate temples and modern skyscrapers.
Take it all in at one of the city's best restaurants or, even better, from one of the many popular rooftop bars.