Thousands of years of history, beautiful art, amazing food and charming atmosphere – all of these and much more is waiting for you in the delightful city of Hoi An in central Vietnam: let's discover all with our top things to do in Hoi An!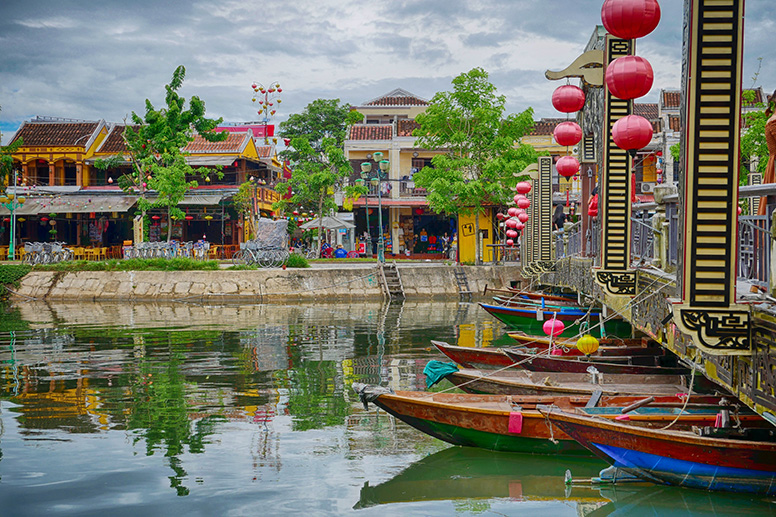 The most colorful city in the country (if not in the world) will welcome you with countless glowing lanterns, illuminating warm dark nights and creating an unearthly experience.
Having been almost untouched in the American War (unlike other important cities in the country), Hoi An preserved most of its cultural heritage.
Thanks to that we can admire it in all of its beauty and splendor to this day.
In recent times, Hoi An has become a real tourist mecca which welcomes millions of visitors from all over the world every year.
No matter if you're coming to Hoi An for a quick stopover or planning to stay for an entire week, this charming city won't disappoint and is a must-see on your next Vietnam itinerary.
To make your stay easier we've prepared a comprehensive list of the best things to do in Hoi An that includes all the top attractions and activities.
Best Things To Do In Hoi An
1. The Japanese Covered Bridge
Number one on the things to do in Hoi An and one of the most representative spots in this town is, without a doubt, the 16th century Japanese Bridge.
The structure literally connects the two historic neighborhoods of Hoi An: the Chinese and the Japanese.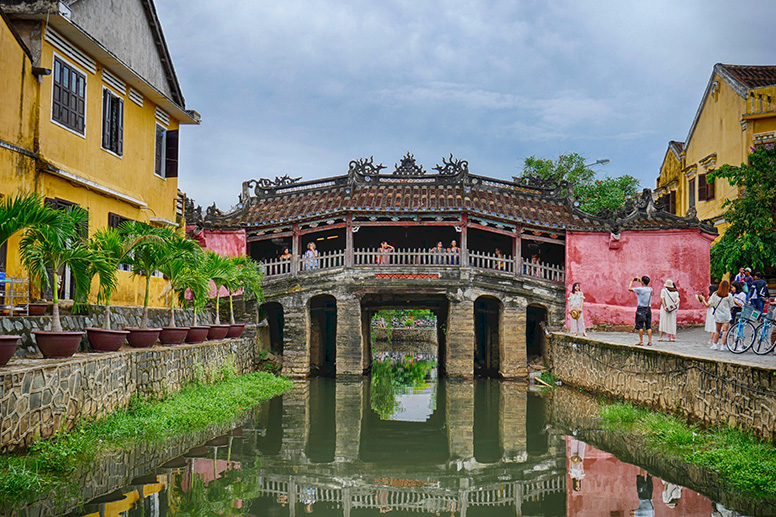 While worth to see at any time of a day, the Japanese Bridge is especially fascinating in the evening and at night when the atmosphere is particularly romantic and magical.
Walk inside it to savor distant memories, immerse yourself in the aromatic scent of incense and stop to admire the view of the city from there.
There is a small entrance fee for the bridge which allows you to see other Old Town's monuments as well so it's pretty convenient.
2. Museum of Sa Huỳnh Culture
If you're a fan of terracotta and want to learn more about the prehistoric Sa Huỳnh culture this Museum is a must-see and another one of the great things to do in Hoi An.
You'll be able to admire ancient items such as ceramics, iron, stone and glass tools that were all part of the Sa Huynh civilization.
You will also learn about the cemetery and habitation sites that were discovered in Hoi An and that helped to learn more about Sa Huynh culture.
3. Visiting the Tan Ky House
The most famous house in Hoi An and also with an incredible history is certainly the Tan Ky House.
It is approximately 200 years old and it has four rooms where you get to see the ancient interiors, antiques and house decorations.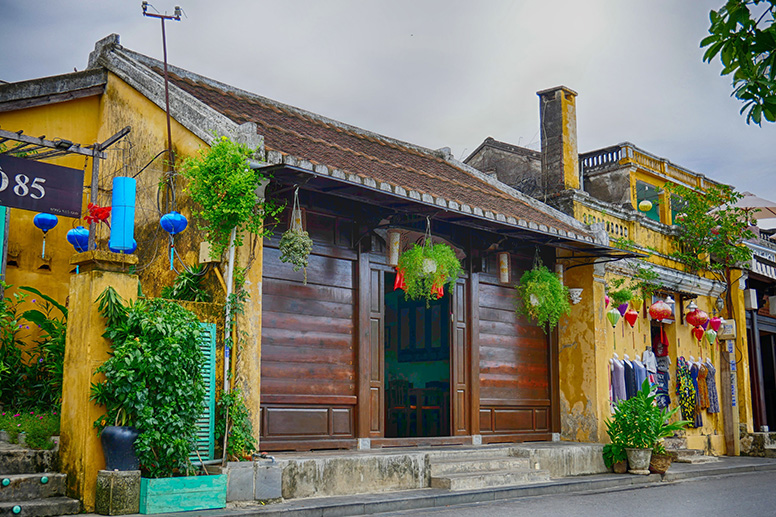 What makes this house so unique is the fact that it combines Chinese, Japanese and Vietnamese architectural styles.
If you want to learn more about Vietnamese culture and traditional way of life you should definitely put Tan Ky House on your bucket list of things to do in Hoi An.
4. Soaking in the sun on An Bang Beach
If you want to take a day (or a morning) off from sightseeing, relax and soak in some Vitamin Sea you're in a perfect place.
In fact, Hoi An, apart from being an important cultural and historical center, offers some pretty amazing sandy beaches too.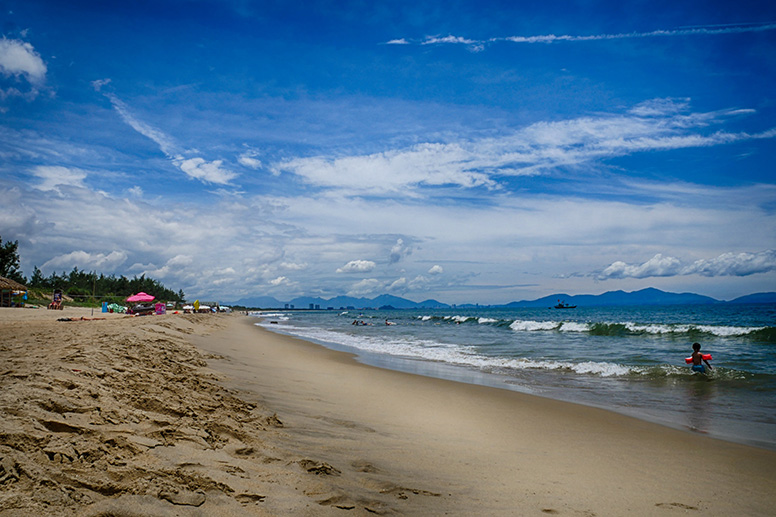 One of them is An Bang Beach – it is located only 5 km away from the city center and it can be easily reached by car, scooter or even by bicycle.
There are many affordable bars and restaurants nearby the beach so you can stop for lunch or for a refreshing drink if you want to.
It is also possible to rent a sunbed with an umbrella – something I recommend doing, especially during the hot days.
Of course, don't expect the same crystal clear water as you can find on many Thailand beaches – but it's a wonderful place to relax and swim that needs to be on your list of things to do when visiting Hoi An.
5. Fujian Assembly Hall
The Fujian Assembly Hall was erected at the end of the 17th century for the Chinese ethnic group from Fujian.
Nowadays it serves as a temple and attracts a huge amount of visitors interested in history and in architecture.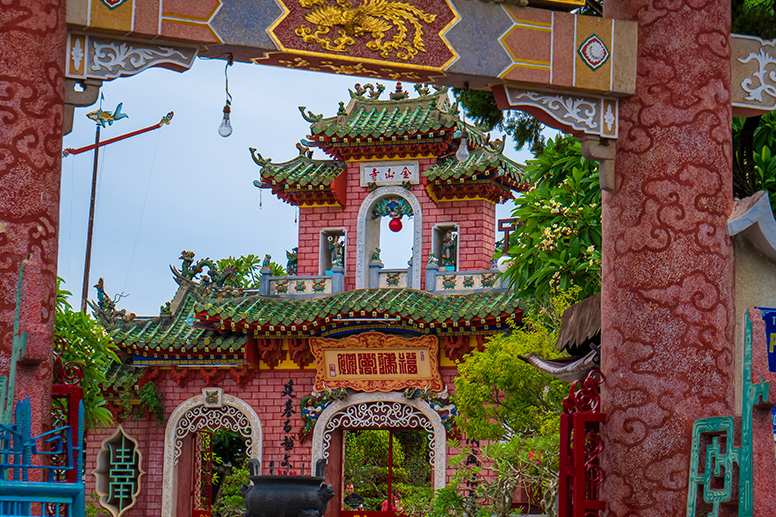 Pay attention to the beautiful murals, chambers, statues of dragons and legendary animals and all the amazing details both inside and outside of the Assembly Hall.
Being conveniently located in the Hoi An Old Town this spot certainly deserves your attention and well earns a place in the top things to do when staying in Hoi An.
6. Shopping at Hoi An Night Market
One of the best things to do at night in Hoi An is shopping at its famous night market.
There's no better place in the whole town to find local items, handmade goods, an endless array of accessories and art pieces.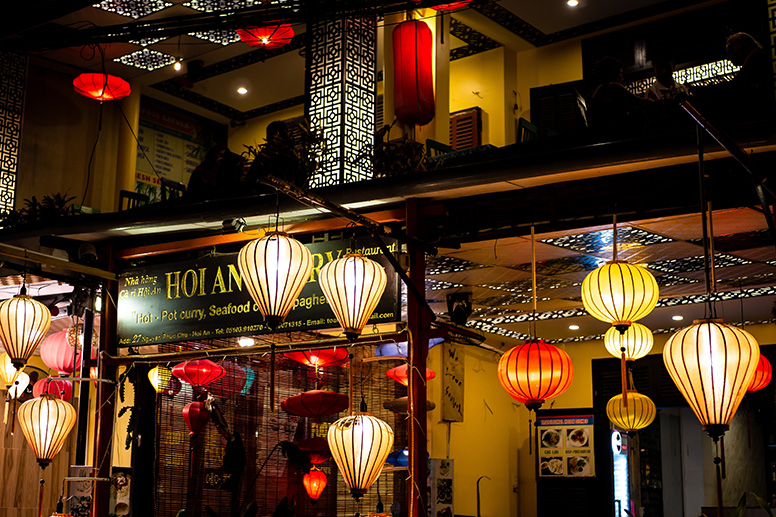 The colorful lanterns hanging over the street create a unique atmosphere and make the whole experience even more special.
If you look for souvenirs for yourself or for your loved ones back at home the night market is a perfect place to visit.
There is also no better place in the entire world to finally get that custom-made suit you were dreaming of for so long.
Hoi An has a large population of tailors who will be more than happy to make a unique suit just for you.
7. Quan Cong Temple
One of the top things to do in Hoi An is visiting the Quan Cong Temple, a structure that dates back to the 17th century.
This temple, although small in size includes many interesting features such as beautiful statues and amazing artwork.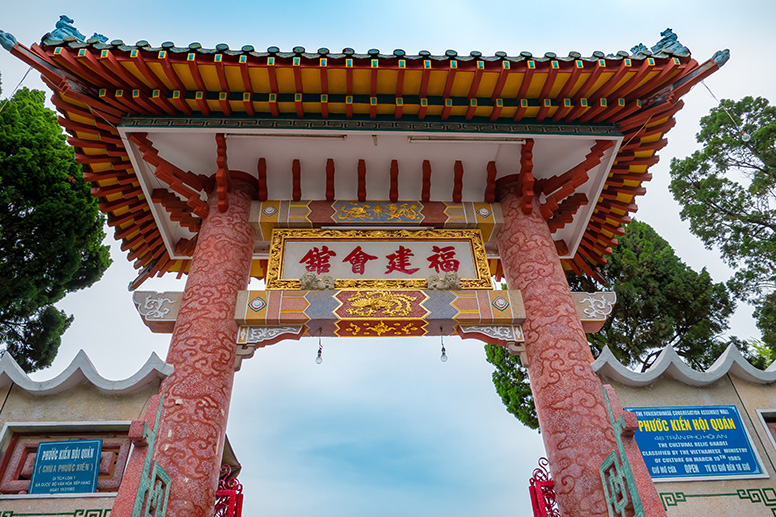 Over the years the Quan Cong Temple has been restored and repaired many times but preserving its authentic form as much as possible at the same time.
You can use your Old Town ticket to enter this temple.
8. Cantonese Assembly Hall (Quang Trieu)
One of the most photogenic buildings and one of the most important things to do in Hoi An is the Cantonese Assembly Hall.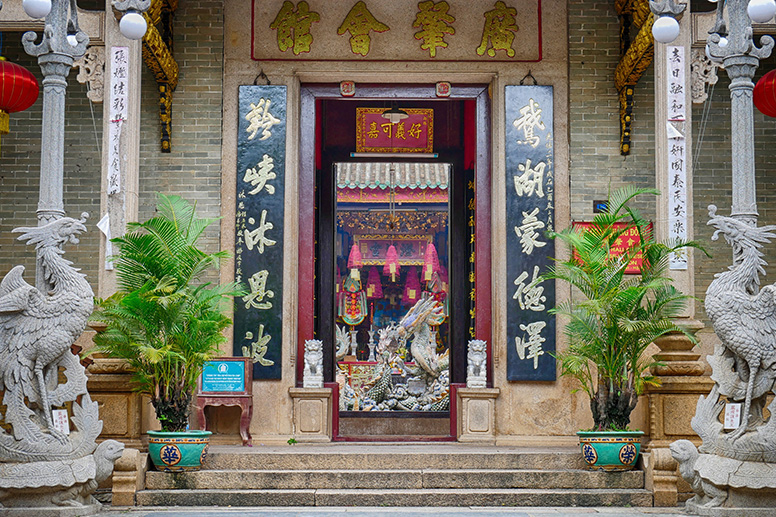 It was founded in 1885 and was initially intended as a location for Chinese fishermen and traders to rest and meet their compatriots.
From an architectural point of view, the Cantonese Assembly Hall is an absolute gem containing a huge array of artwork and statues, all of them vibrant and colorful.
9. Explore the culinary scene of Hoi An
The centuries of both Western and Eastern influences has left Hoi An with an incredible culinary heritage.
If you want to explore the authentic cuisine of the city simply check out the street food – if you stop at the ones with the longest cue you won't go wrong and…hungry.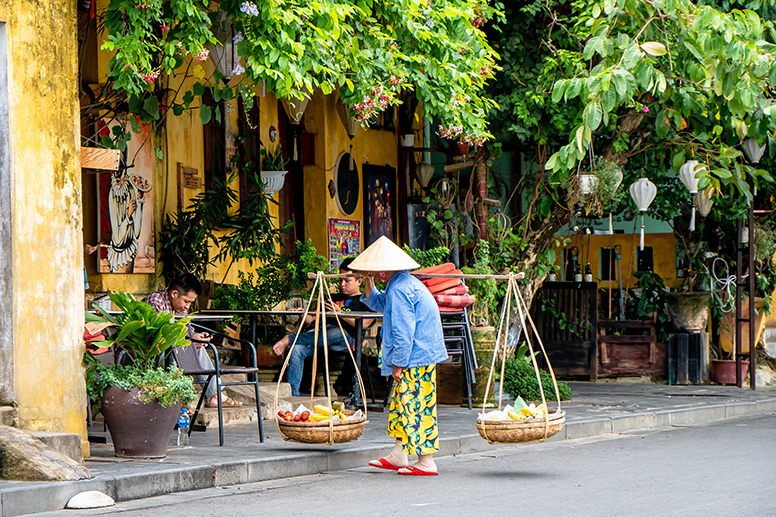 One of the foods you don't want to miss during your stay in Hoi An is the traditional Cao lầu – mouthwatering noodles combined with local greens.
Another delicious option is Banh Bao Vac – dumplings with shrimp or pork as well as water fern cakes.
You can also have a yummy Vietnamese Baguette or a typical Vietnamese crispy pancake for a quick snack.
There is also an endless choice of rice and noodles dishes that can be easily modified to meet your dietary and allergy requirements. Despite being #9 in our list, exploring the culinary scene in Hoi An is an absolute must-try in the things to do when staying in this wonderful town.
Where To Stay in Hoi An
When traveling to Hoi An you'll need a nice place to relax after long hours of walking, sightseeing and doing all the things we just talked about.
Here are some of the best hotels available in Hoi An.
Allegro Hoi An Little Luxury Hotel & Spa – this 5-star hotel is a charming place which comes in a boutique-like style. It is located near the Old Town so you'll be able to walk to all the main attractions but you can also use one of the bikes provided free of charge. The staff is friendly and the breakfast delicious!
Hoi An Odyssey Hotel – a lovely hotel at affordable prices that offers nice rooms, an outdoor pool, and an on-site restaurant. Hoi An Odyssey Hotel is conveniently located near all the important points of interest.
Hoi An Ancient House Village Resort and Spa – perfect for those of you who want to take a break from the hustle and bustle of the big city and unwind in the lush gardens.
This hotel offers spacious and comfortable accommodation and a lovely SPA center for the ultimate relaxing experience.
Lasenta Boutique Hotel Hoian – another wonderful solution which offers an outdoor pool, a restaurant, and free WiFi. Free shuttle service to Hoi An Ancient Town and An Bang Beach is available for the hotels' guests.
How To Get To Hoi An?
By plane: If you're flying from one of the main cities in Vietnam or in Southeast Asia the nearest available airport is Da Nang International Airport. It is located about 30 km from the city and you can reach it by taxi in about 45 minutes.
By car/bus: If you're already in Vietnam and not too far from Hoi An you can organize a private car transfer.
Hue is located only 120 km away and it will take around 3 hours to reach Hoi An from there by car. (Don't miss my list with the top things to do in Hue: you need to visit the historical citadel!)
Da Nang is located only 29 km away so it's a really quick trip.
Of course, there are also buses available from all the main touristic locations in Vietnam.
If you chose this option I recommend going for the modern, air-conditioned buses with wifi that will make your trip way more comfortable than the local buses.
By train: If you're traveling from Hanoi or from Ho Chi Minh you can also take a train that will stop in Da Nang.
This is probably the most affordable way of traveling around in Vietnam and there are different types and classes available as well as the night trains.
To check the rates and book your tickets online visit directly the official Vietnam Railways website.
Tip: if you're planning on spending a couple of days in the capital of Vietnam, check out our 2 day Hanoi itinerary. It covers the most important things that you don't want to miss.
How To Get Around Hoi An?
Hoi An is a relatively small town with most attractions located in the Hoi An Old Town, a walking distance from one place to another.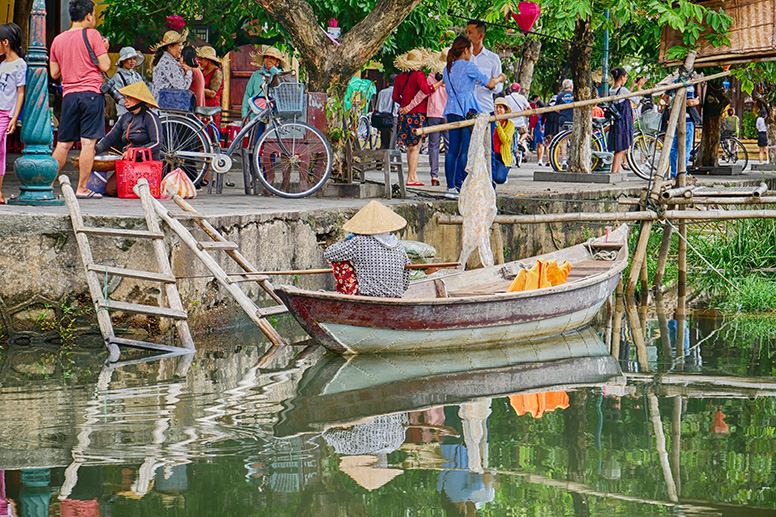 Walking: The Hoi An Old Town is a UNESCO World Heritage Site with so many things to do and see that are also very well preserved, so of course cars and scooters are not allowed in that area.
This is actually great because you can enjoy a nice walk between all the beautiful monuments and you don't have to worry about being disturbed by the traffic.
Of course, Hoi An is very crowded and filled with a huge amount of locals, tourists and with crazy traffic outside of the central zone.
Even though I had to stay quite alert and careful all the time, walking was still my favorite way to get around Hoi An.
By Scooter or By Car: When you'll come to Vietnam you'll be overwhelmed by the number of scooters on the roads there.
Hoi An is certainly no exception and it is the local population's favorite way of transport.
There are plenty of places where you can rent a motorbike in Vietnam and explore the city a bit further.
Just make sure to go to a trusted rental office (TripAdvisor comes in handy) in order to avoid potential problems or scams.
Also be extra careful as there seems to be only one rule when it comes to driving in Vietnam and that is: no rules at all and accidents are frequent.
By Bicycle: another way of getting around Hoi An is by bicycle. Depending on where you're staying at, your hotel might provide free bikes for guests or you can rent one in the city.
This is certainly a great way to include some fitness in your trip and at the same time get to places of interest that are located further away.
There are no dedicated bike paths in Hoi An so as said before about motorbikes, you will need to have eyes in the back of your head.
Do you like this list of the Top 9 Things To Do in Hoi An?
Pin it!