Best Places to Visit in Italy
Italy Travel Map

Italy map
One of Europe's most seductive countries, Italy continues to attract visitors generation after generation. Maybe it's the food. Maybe it's the architecture or art. Or maybe it's just the unbelievable fact that so many elements of the "good life" have come from one singular country.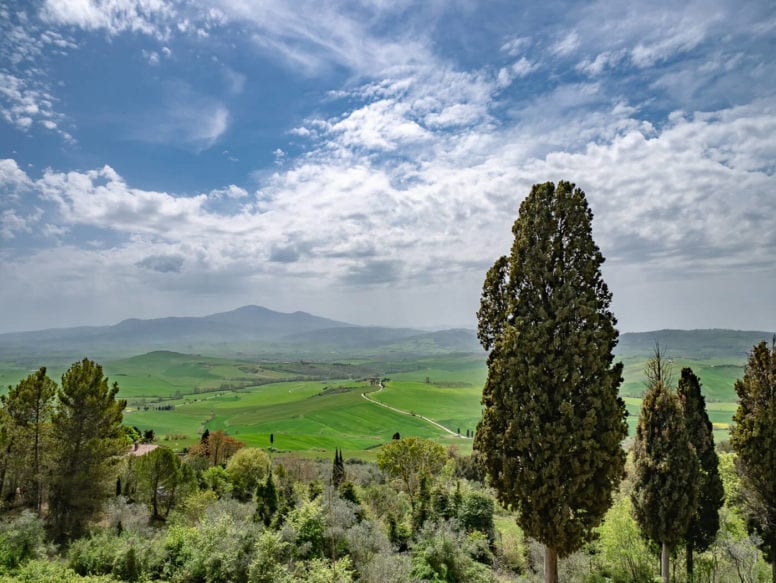 Whether you plan to eat your way through the country (enjoying T-bone steak in Florence and then pizza in Naples), or go for an immersive experience in one particular region's culture, Italy rarely (if ever) disappoints.
Best Time to Visit Italy
Offering ideal weather from September to May (the excluded months can get a bit too hot in many regions), Italy has an experience for everyone.
From lakeside camping to unforgettable stays in ancient monasteries, trendy hotels and romantically secluded villas, there's a good chance that whatever your dream vacation looks like, you can make it happen somewhere in Italy.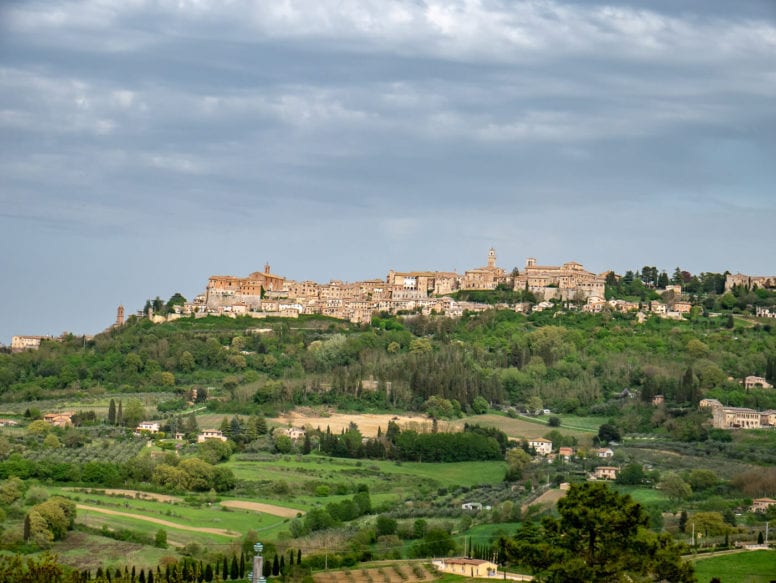 As you start to plan your trip to Italy, keep in mind that the earlier you book the better, especially if you're wanting to go during peak seasons or during holidays.
Local holidays can also change pricing and availability, so doing your research ahead of time (especially with the help of a travel guide) can ensure that your dream vacation comes true (and on a budget).
Best Way to Travel in Italy
Once you arrive in Italy, you can choose to travel from destination to destination in a variety of ways. While domestic flights are possible, most choose to use local ferries, trains, and the extensive network of buses.
High-Speed Train in Italy
Here are a few examples of Trenitalia's Frecciarossa high-speed train connections from popular Italian cities:
Rome to Florence train in 1 hour 20 minutes
Rome to Venice train in 3 hours 30 minutes
Rome to Naples train in 1 hour 15 minutes
Florence to Venice train in 2 hours
Pisa to Florence train in 1 hour
Milan to Venice train in 2 hours 30 minutes
Milan to Florence train in 1 hour 45 minutes
Milan to Rome train in 3 hours
But, if you're really wanting to get the "backroad" experience, nothing beats renting a car for yourself. (Just prepare for the "fun" of sometimes unpaved and unmapped backcountry roads.)
Italy Travel Tips
When meeting people in Italy, it's traditional to shake hands. If you're comfortable, you can also kiss both cheeks (many locals will do this when they meet you).
To say "good day" use the Italian phrase "Buongiorno" (pronunciation: "bwonjorno"). In the evening, offer "Buonasera" to those you meet (pronunciation: "bwonasera").
The majority of Italian restaurants require a small cover charge (a few euros), which is known as "coperto". Often, your service tip is included in this charge. If it isn't, you can leave a small tip as a generous thank you – but it's not a common practice in most places.
If you're planning on visiting religious sites while in Italy, dress modestly by covering your shoulders, torsos, and thighs.
Although charming, Italy's cobblestone streets can be difficult to walk on. Before setting out for a day of sightseeing, be sure you have a good pair of walking shoes, especially for the hills.
In the bigger cities, it's fairly easy to find locals who speak English. As you venture into more rural areas, this, however, becomes less and less likely. Having an Italian phrasebook with you can help you navigate conversations (and avoid major mix-ups).
Best Places to Visit in Italy
Milan
Known for its style and photogenic landscapes, Milan is located in the northwestern part of the country (Lombardia region).
Among the many things to do in Milan, be sure to visit the Gothic Duomo cathedral for unbeatable photo-ops. Here in Milan, you can also take in Leonardo Da Vinci's famous Last Supper and some of the world's best opera at La Scala.
If you have a bit more time in the area, hop on a train to visit Lake Como, Lake Maggiore with the stunning Borromean Islands or Lake Orta with the beautiful Isola San Giulio.
Here, you'll have the opportunity to sightsee some of Italy's most ornate palaces and lavish gardens.
You can also check this guide with the day trips from Milan for more ideas when visiting this beautiful city.
Lake Como
One of the most popular and glamorous destinations in Italy, Lake Como offers out-of-this-world scenery, where you'll find snow-capped mountains just beyond the brilliantly blue waters.
Make an afternoon of trendy cocktail bars before turning in at the villa of your choice.
Florence
Plan for at least 48-hours in this iconic Italian city so that you have plenty of time to take it all in.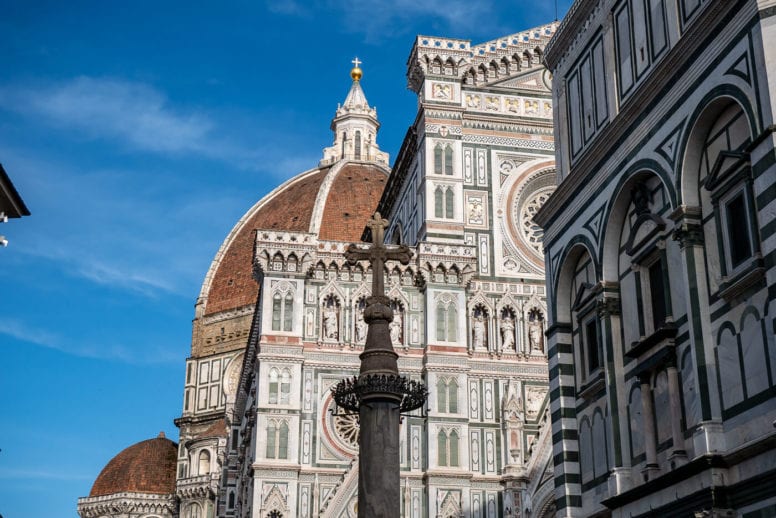 The birthplace of the Renaissance, Florence is one of the most tourist-friendly cities in Italy, offering approachable (and mouthwatering) cuisine – and enticing gelato stands.
If art is what you're after, make a stop at the Uffizi Gallery, the most visited museum in Italy and one of the most important in the world. You can see some of the most acclaimed art collections from the Italian Renaissance – Botticelli, Giotto, Michelangelo, Raphael and Leonardo da Vinci are just a few.
Don't forget to spend some time also at the Galleria dell'Accademia where you can admire the gigantic and unique statue of Michelangelo's David.
Make sure to book the Uffizi Gallery tickets well in advance to skip the line and enjoy a smooth experience. Always use the official website where you can also purchase tickets for Palazzo Pitti and Giardino di Boboli (Boboli Gardens) in one unique pass (PassePartout).
For an afternoon of shopping, head to Via de' Tornabuoni. Once your hands are full, take a load off at a nearby restaurant and enjoy an Italian aperitivo (or pre-dinner drink).
Rome
Like Florence, you'll need plenty of time in Rome in order to see even the short-list of sights.
Of course, you'll want to see the Colosseum and the Pantheon, but an afternoon at the Palatino and St. Peter's Cathedral in Vatican City is just as necessary.
To rest between sights, do like the locals and enjoy the view (and the people watching) from the Spanish Steps of Piazza di Spagna.
A seemingly-impossible blend of ancient architecture and modern conveniences, Rome gives you everything you need (including trendy cocktail bars and iconic art) to get a true taste of Italy.
Venice
So much more than Piazza San Marco and pushy salesmen in market stalls, Venice occasionally gets a bad reputation. But, anyone who has truly enjoyed Venice knows that you have to venture into the city, straying from the beaten path.
That, of course, doesn't mean that you shouldn't enjoy those moments in Venice that every tourist enjoys, like cruising down the Grand Canal in a romantic gondola. Likewise, a tour of the Palazzo Ducale and the Basilica di San Marco cannot be missed when visiting Venice.
But, once your tours are over, be sure to give yourself plenty of time to get lost, exploring some of the 400 bridges and 150 canals that make this Italian gem so enchanting.
Italy Travel Tips – Top Things to do in Italy
Milan, Pavia & Verona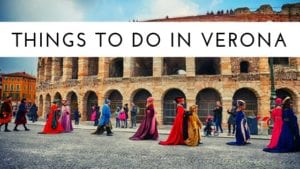 Italian Alps & Dolomites
Lake Como & Lake Orta
Italian Riviera & Cinque Terre