Lake Como is one of the most picturesque and beautiful locations in Northern Italy.
Anyone who has had a chance to visit this place will confirm that the surreal landscapes of majestic mountains meeting the water will take your breath away.
The splendid villas around the lake, romantic walks, the view of the Alps, Italian gelato and pizza everywhere – all of these – make this location nothing short of perfect.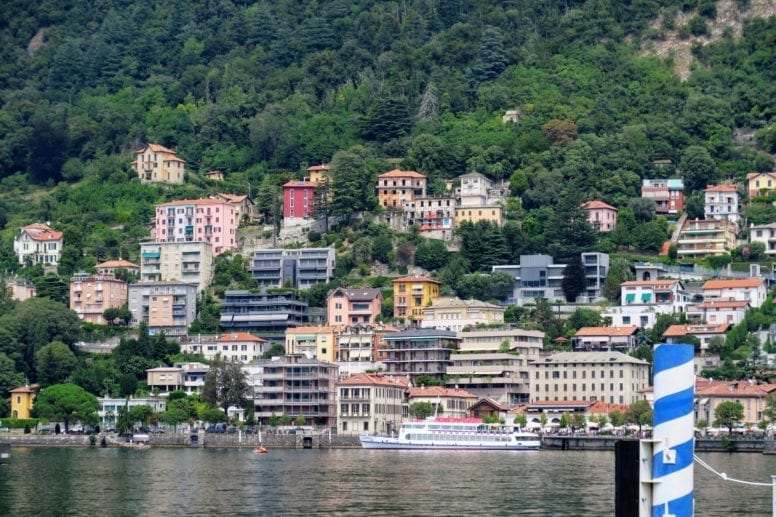 I am not surprised Lake Como is often selected as a honeymoon destination as well since it has all it takes for an idyllic and romantic getaway for lovebirds
Also, this famous lake is a great spot for filming movies and was featured in blockbusters such as the Ocean's Twelve by Steven Soderbergh and in the Casino Royale by Martin Campbell.
After a couple of days in San Giulio Island I traveled to Lake Como and prepared a guide with everything you need to know about this dreamy location in order to take the most of it:
How To Get To Lake Como
Lake Como is located in Northern Italy in the Lombardy region and is well connected to other cities nearby.
The nearest airport
If you are planning a vacation at Lake Como the nearest airport is the Milan-Malpensa Airport.
Other, less practical options include Milano Linate and Orio al Serio Airport in Bergamo.
How to get there from Milan
Milan is very well connected with Como, with many trains going regularly from all the main stations of the city (e.g. from Cadorna or Central Station).
The trip will take around 40 to 60 minutes depending on the type of the train you choose.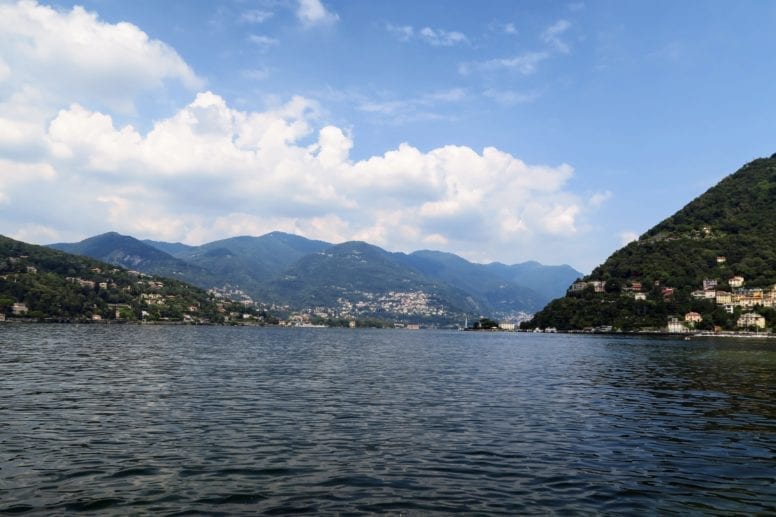 Things To Do Around Lake Como
Visiting Como Town
The town of Como is a charming place with many interesting things to see and do.
Of course, the main attraction of Como is the lake itself but there is a lot more to it and it's definitely worth it to explore this cute town.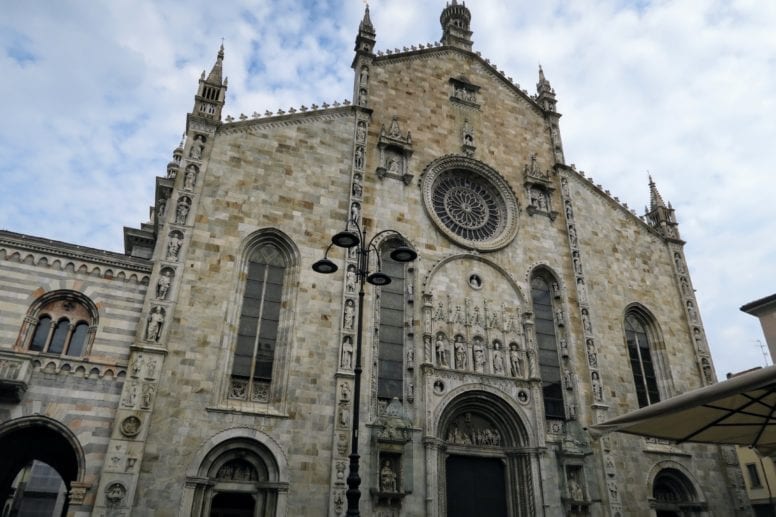 Here are some of my favorite spots:
Como Cathedral – an incredible gothic church with a secular history and beautiful architecture
Teatro Sociale – you don't have to be a huge theatergoer to appreciate this stunning building
Tempio Voltiano – is a science museum which dates back to 1928 and the most visited museum in Como. The permanent exhibition is dedicated to the memory of Alessandro Volta and to the recognition of his scientific work.
Villa Olmo – this is an incredibly beautiful villa with an impressive history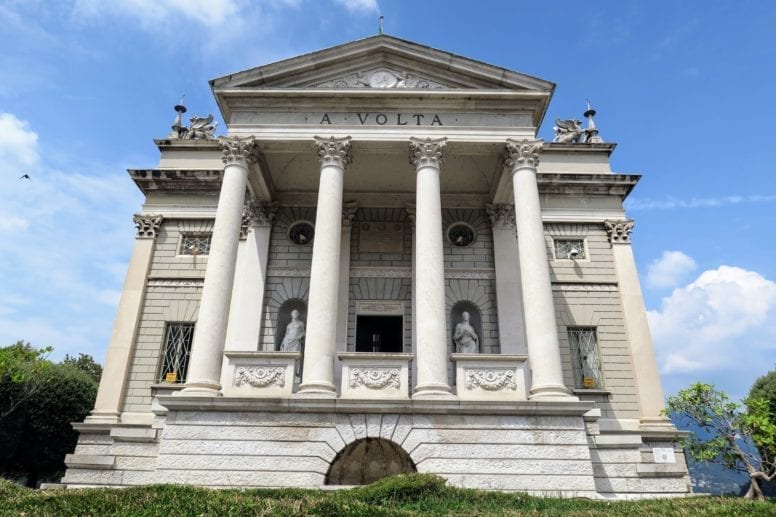 Discovering Bellagio
Another wonderful town located by the Lake Como which you can't miss is Bellagio – known as the Pearl of the Lake.
This charming place is filled with history and breathtaking panoramic points ideal to admire the beauty of the lake.
When it comes to places to see, there is quite a wide choice of churches, of which my favorite is Basilica of San Giacomo and lots of amazing Villas.
I also fell in love with the historic center of this town – the Borgo, which seems to come straight from a fairy tale.
Funicolare Como-Brunate
If you are not afraid of heights you have to try the famous Como-Brunate funicular railway.
It dates back to the 1894 and in less than 10 minutes will take you all the way up to Brunate – a lovely and postcard-perfect town.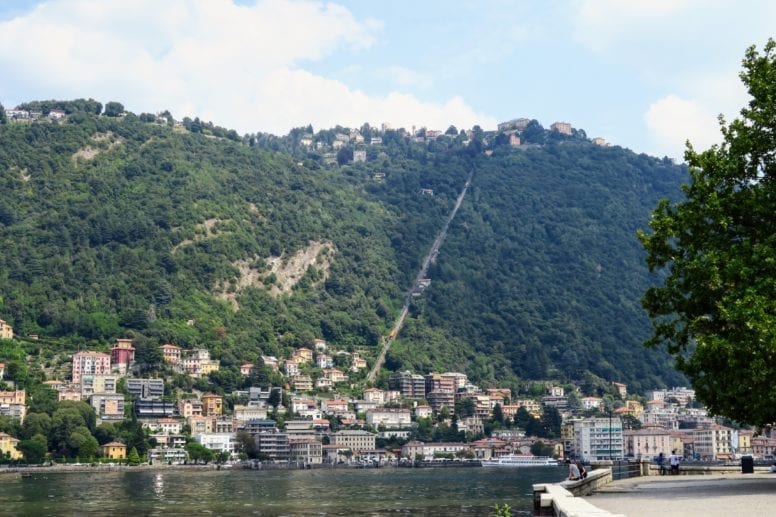 Once there you can take a walk in its historic center where you will come across beautiful ancient buildings and picturesque courtyards.
There are also many incredible villas in that area, most of them come in liberty style and are surrounded by sumptuous parks and gardens.
One of my favorite points of Brunate is the Faro Voltiano – a lighthouse dedicated to Alessandro Volta – the inventor of the electrical battery.
The lighthouse was built in 1927 and it's 29 meters high. It has a 143-step spiral staircase which allows you to reach two balconies where you can admire an amazing panorama of the lake and of the Alps.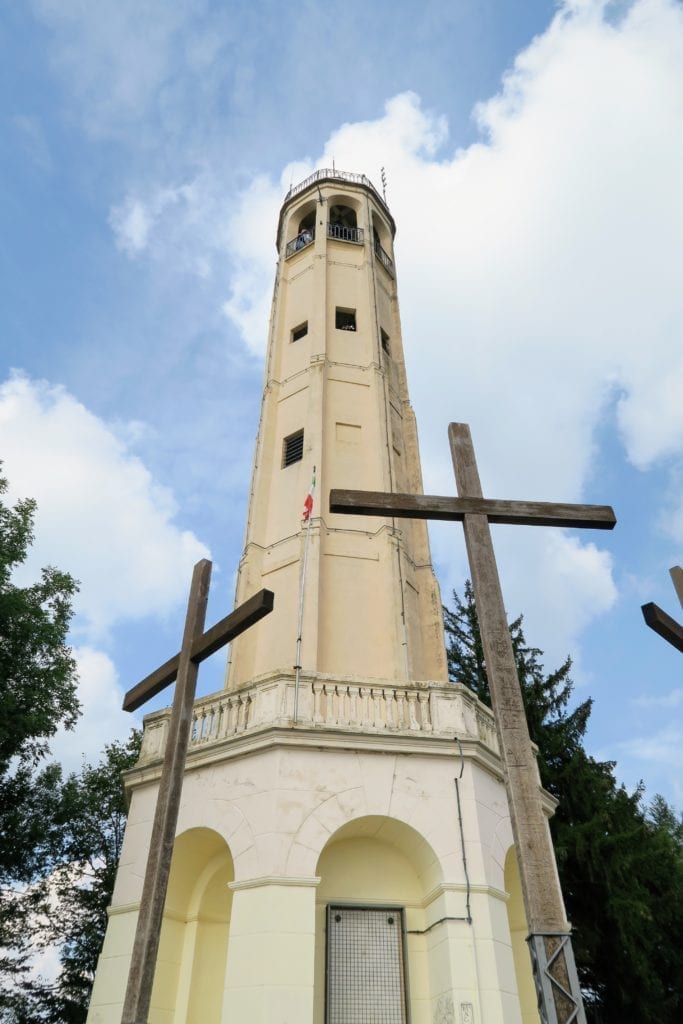 Renting a Paddle Boat
In order to burn all those delicious Italian dinners, it's a good idea to incorporate some movement into your stay at the Como Lake.
I'm a big fan of long walks but my favorite activity around the lake is always a paddle boat.
There are many paddle boat rentals available in Como and you can enjoy the peaceful and soothing atmosphere around you.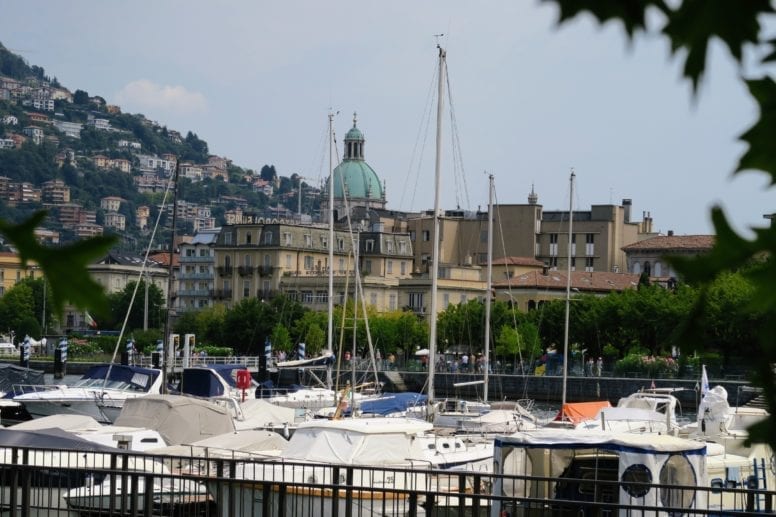 Lake Como Hotels
If you are planning a vacation around Lake Como make sure to book your hotel in advance and here are some of my top picks.
Grand Hotel Villa Serbelloni – this luxury 5-star hotel in Bellagio is absolutely amazing.
You will fall in love with its classic decor, two swimming pools, and lovely gardens.
Il Sereno Lago di Como – this modern style hotel has an incredible view of the lake and a lovely pool.
CastaDiva Resort & Spa – located very near to Como town in Blevio, this hotel will take your breath away.
The view of the lake, especially in the evenings is absolutely incredible.
Sheraton Lake Como Hotel – a 4-star hotel with beautiful pool and delicious breakfast.
Hotel Asnigo – a lovely and very romantic place located in Cernobbio. You can enjoy the panoramic view of Como Lake while swimming in the pool or enjoying your dinner in the hotel restaurant.
Grand Hotel Tremezzo – and last but not the least Grand Hotel Tremezzo is my favorite hotel around Como Lake and a dreamy holiday destination.
The pool especially is out of this world but really the entire hotel is just perfect.