As soon as my trip to Prague was over I immediately started planning to discover another amazing European city – Budapest.
The capital city of Hungary is still a bit underrated compared to other metropolises of the Old Continent but you must know it is a real paradise for travelers.
With the Danube river at its heart, Budapest is an inviting city full of magic and its own unique flair with endless places to visit and things to do.
Navigating between Buda and Pest will ensure you with the right amount of history, culture, amazing views and great food of course.
If you are planning to the capital city of Hungary in a near future check out my list of the best things to do in Budapest, if on the other hand you live there or had a chance to spend some time there already, please share your favorite spots in the comment section.
16 Things to do in Budapest
1) Taking a picture of the Chain Bridge
The Chain Bridge was completed in 1849 and is one of the most important landmarks of Budapest.
It connects the Buda part of the city (the former capital of the Kingdom of Hungary) to Pest (the eastern, businesslike city).
In all honesty, there is no bad time of day to go and take some photos of the bridge as it is equally charming in the early hours of the morning when the city is slowly waking up and during the sunset or late at night with beautiful and magical lights around.
2) Visiting other incredible bridges of the city
As beautiful and famous the Chain Bridge is, it is certainly not the only one! In fact, Budapest is well-known for many breath-taking and incredible bridges and it is definitely worth to see them.
Some of my favorite bridges in Budapest include:
Arpad Bridge – the longest bridge in Budapest
Margit Bridge – it leads up to Margaret Island and is characterized by its unusual geometry
Elisabeth Bridge – dedicated to Elisabeth of Bavaria
Liberty Bridge – this bridge was rebuilt in 1945 if you go to see it pay attention to the beautiful statues of the Turul – mythological birds very important in Hungarian tradition
3) Trying the local food
Before going to Budapest my knowledge about Hungarian cuisine was limited to their iconic traditional goulash – a rich stew with lots of meat but I quickly learned it was much more to it than that.
Pork, beef, and lamb are an important element of Hungarian cuisine but they also serve delicious crepes, vegetable soups and some of the most irresistible desserts.
I also loved their fresh bread and the use of spices, hot paprika is, in fact, a top ingredient in most of their recipes.
4) Visiting Buda Castle
This historical point of Budapest that dates back to 1265 is a notable landmark of the city and certainly deserves your attention.
After a tour at the Buda Castle, I suggest you you take a ride on a Funicular (the second one ever built in the world).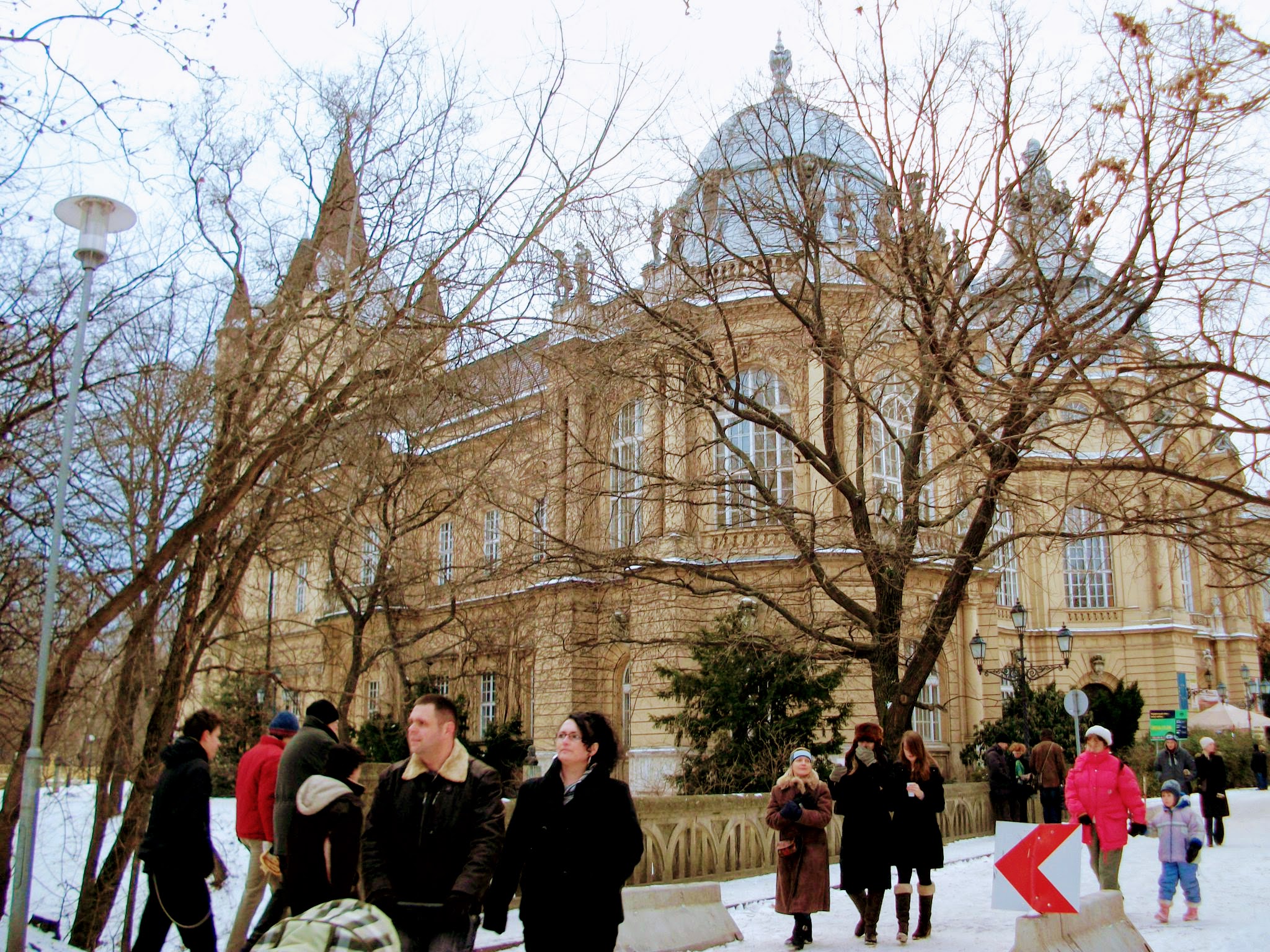 5) Enjoying Budapest's Thermal Baths
While in Budapest you just have to try their iconic world famous thermal baths for the ultimate pampering experience.
There are more than a hundred options available so you can choose a facility that suits you best depending on your needs and taste.
One of my favorites was definitely the Gellert Thermal Baths which dates back to 1918 and comes in a lovely Art Nouveau style.
Apart from the thermal baths, this complex offers saunas, swimming pools, and plunge pools as well and it's a perfect combination for the most relaxing experience.
6) An afternoon at the House of Terror Museum
Created as a memorial for all the victims of fascist and communist regimes this museum is a must see in my opinion.
The building that now hosts the museum used to be a center of the Nazi Party and later a headquarter of the puppet government.
Political opponents and jewish people were tortured in the basement of this house.
After the end of the World War II, the building was taken over by The State Protection Authority until the revolution in 1956.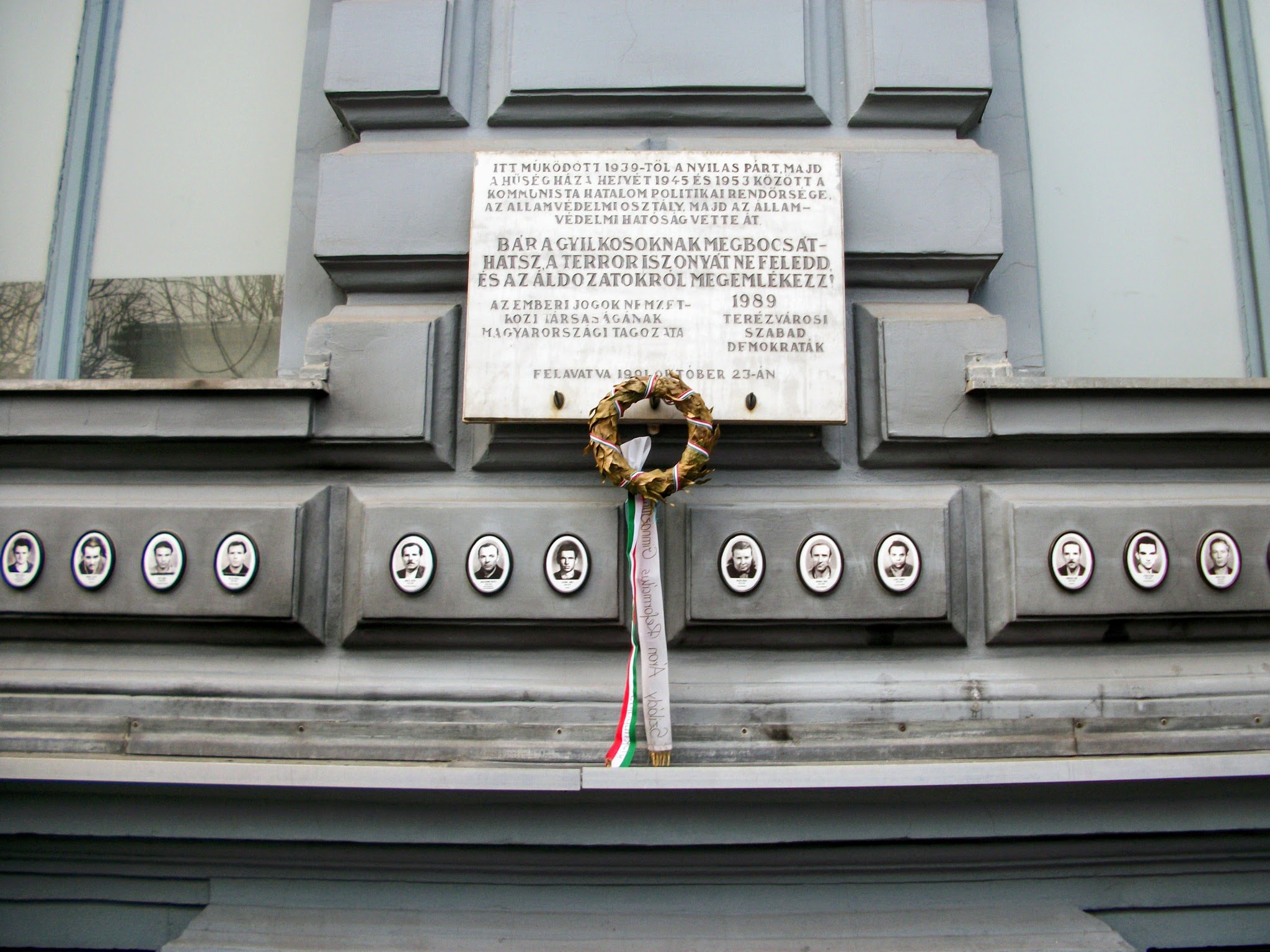 7) Going to Margaret Island
Budapest just like any other big and important city can get busy, stressful and overwhelming but the good news is there is an authentic oasis of peace located nearby and I'm talking about the Margaret Island.
This little piece of heaven in the middle of the Danube River is perfect for peaceful walks, energizing running sessions or biking.
Tourists from all over the world go there to admire both nature and also the rich and incredibly interesting history of it.
Some of the historical monuments on Margaret Island (or Margit-sziget) include:
the ruins of the Franciscan church (13th century)

the ruins of the Dominican convent (also from the 13th century).

the Premonstratensian church (build in the 12th century and destroyed during the war against the Ottomans, it was later reconstructed between the 1930-31)
Other places I find particularly interesting include
The Music Fountain

The Japanese Garden (Japankert)

The Palatinus Water Park
8) Visiting Hungarian Parliament Building
The Hungarian Parliament was built in 1902 and since has been one of the most magnificent buildings not only in Hungary but also around the world.
Located on the bank of the Danube it offers wonderful scenery for tourists and also for photography enthusiasts.
9) Taking a walk around the Jewish Quarter
I really enjoyed spending some time in the Jewish Quarter of the city and learning about its history.
Some of the must-see points of the Jewish Quarter include:
The Great Synagogue – one of the most ancient buildings in Pest (built between 1854 and 1859). It can fit as many as 3000 people at a time.
right next to the Great Synagogue there is the National Jewish Museum (Zsido Muzeum) with many beautiful items that represent the Jewish culture and history. Not far from there you are also going to find the weeping willow tree – the Holocaust memorial.
Rumbach Street Synagogue – built in 1872 to the design of Otto Wagner
The Orthodox Synagogue – a center of religious life in Kazinczy Street
Museum of Electrotechnics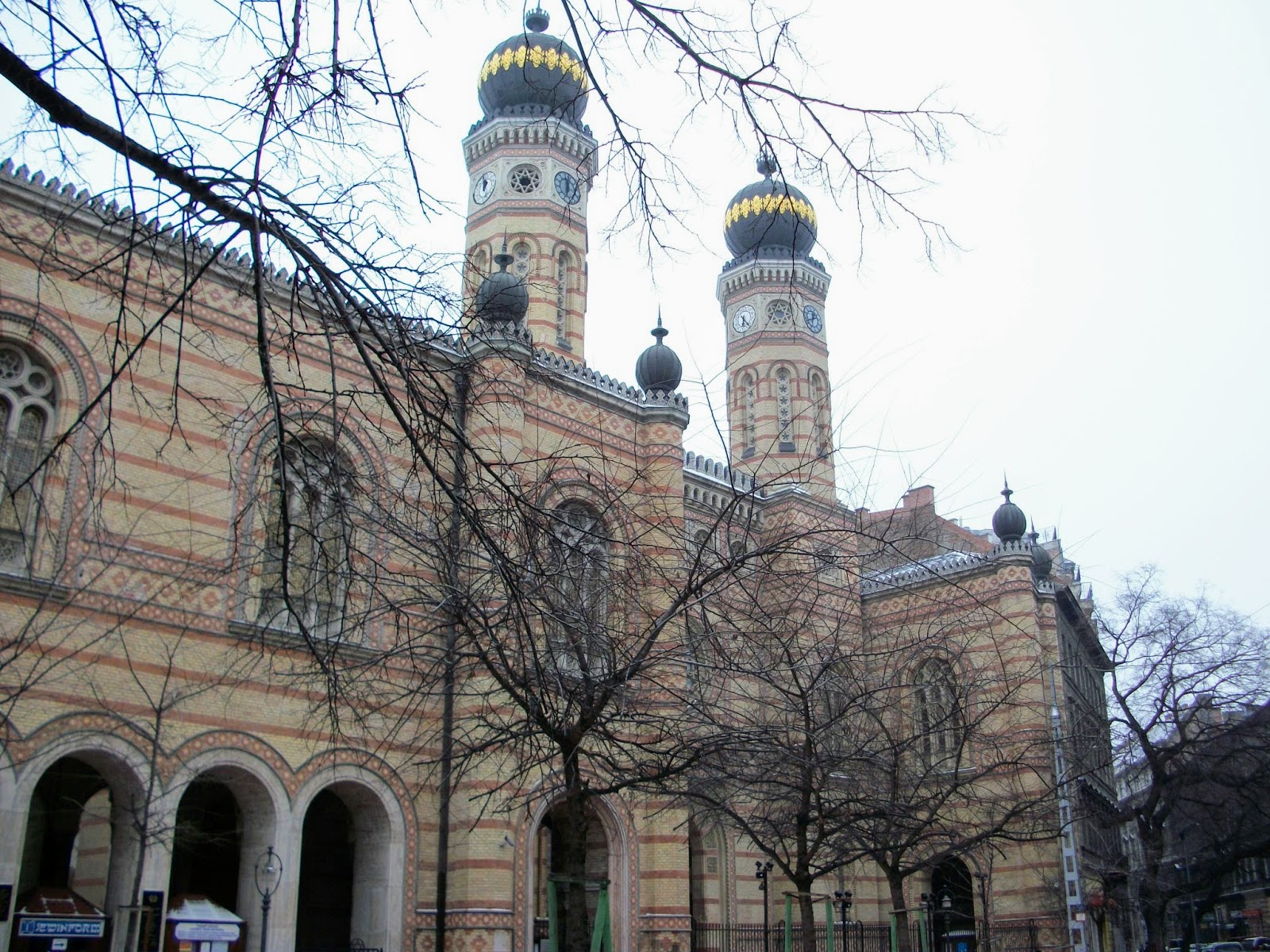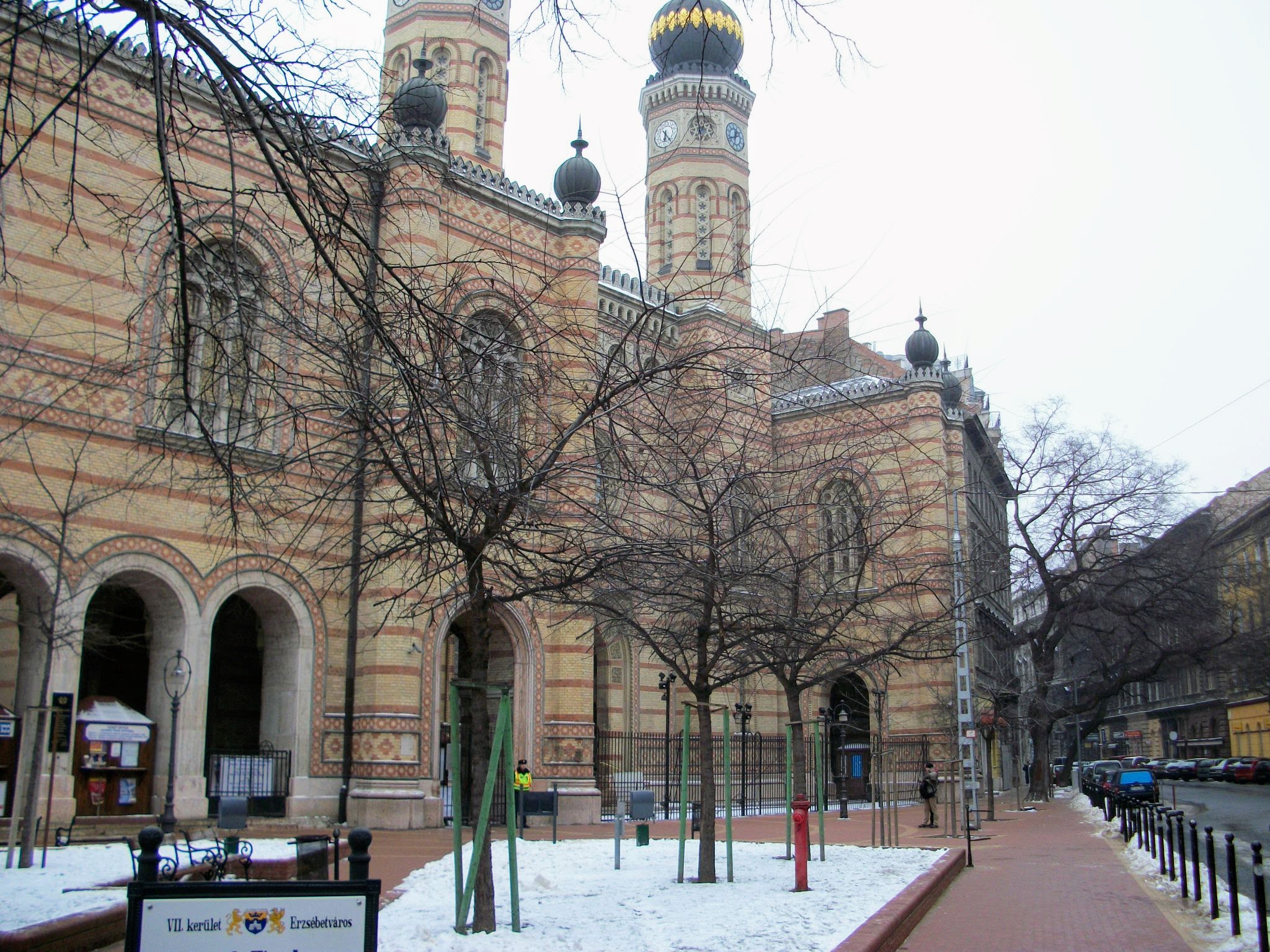 10) Explore Heroes' Square
The Heroes' Square in Budapest is an immense and impressive square with an interesting history and it comes as no surprise that it was recognized a UNESCO World Heritage Site.
The Millennium Monument which was built in 1896 to commemorate the 1000 year history of the Magyars was particularly interesting and I loved learning all about its statues and columns.
11) Visiting the Kerepesi Cemetery
Located on the outskirts of Jozsefvaros this cemetery founded back in 1847 is a place of burial of some of the most important national heroes, poets, writers, musicians, and artists.
If the weather is nice, especially during the warmer months of the year, the Kerepesi Cemetery is a perfect place for a pleasant walk between beautiful tree avenues and historical mausoleums.
Some of the biggest mausoleums include those in honor of Lajos Kossuth, Ferenc Deak, and Lajos Batthyany.
This place was officially declared closed for burials in 1952.
12) Learn about the Hungarian culture at the Hungarian National Museum
If you are interested in learning more about the history, archeology, and art of Hungary there is no better place to start from than this one.
Already the building itself in the neo-classical style is incredibly beautiful while inside you are going to find world-famous collections, exhibitions, and precious historical relics.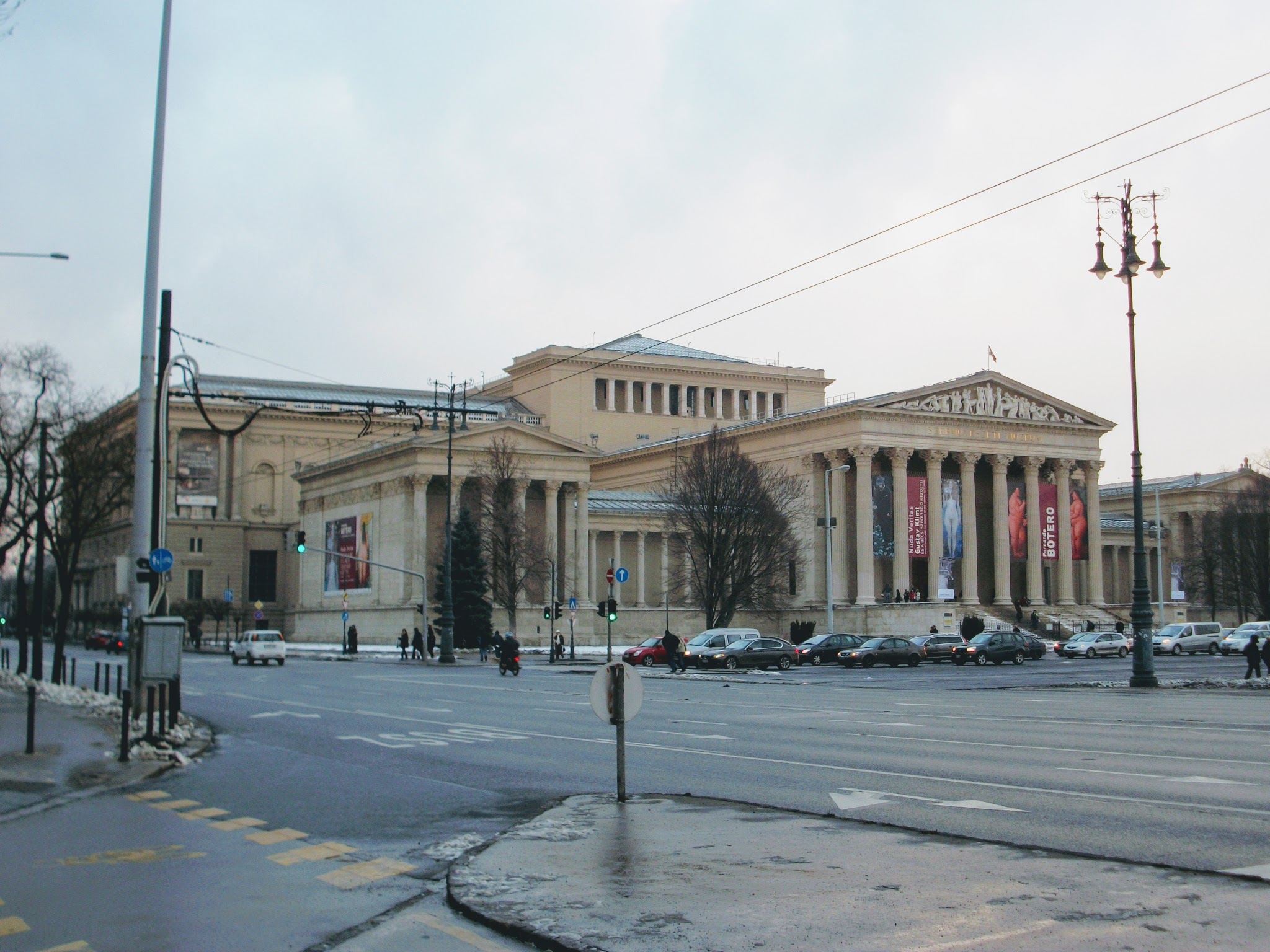 13) Spend a morning at a local market
Going to one of the picturesque markets in Budapest was definitely a highlight of my trip there.
The colorful and vibrant flea markets offer a wide selection of unique items that will make a perfect souvenir to bring back home.
I loved walking around, practicing my bargaining skills and soaking in the authentic atmosphere.
There are also food markets that sell fresh fruits and vegetables, bread, wine, meat and much more – they are always busy and very crowded.
14) Try out of many cozy Cafés in Budapest
Many months of the year Budapest is a very cold city and there is no better way to warm up than stopping by at one the many charming cafés available.
Coffee culture is quite strong in Budapest and enjoying a cappuccino and a tasty pastry has become an important part of my afternoon there.
The atmosphere is really unique and cozy in most of these places and you will find both tourist and locals reading a book, chit-chatting or working on a laptop while enjoying a delicious hot drink.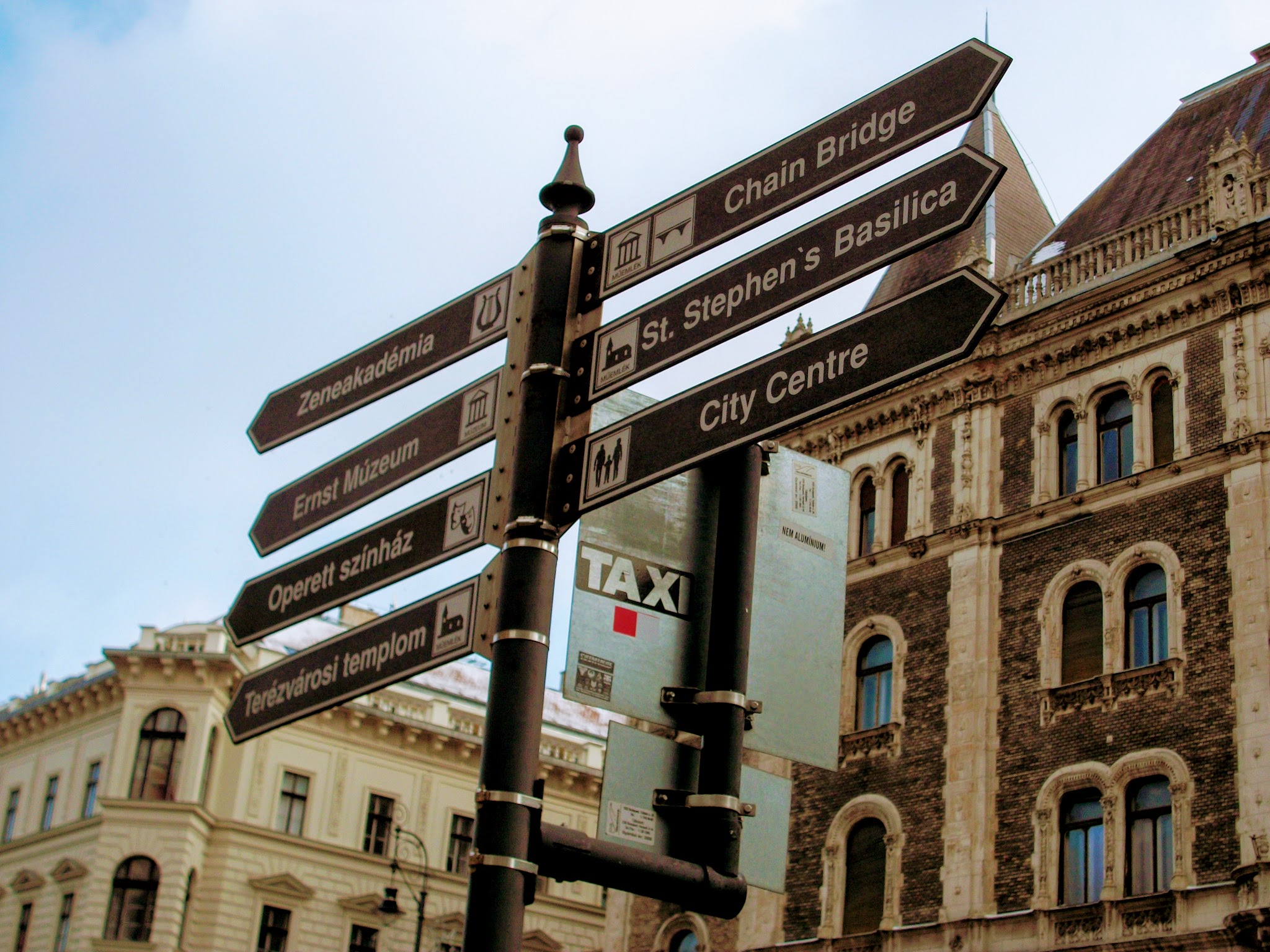 15) Visiting Vizivaros – Watertown
This is slightly related to the reason number 4 but iI liked it so much that it earned a separate space here.
Located on the right bank of the Danube the Vizivaros neighborhood is one of the most beautiful places in Budapest.
It was originally populated by fishermen and artisans and was often subjected to frequent floodings in the medieval period.
There are also many wonderful hot springs in that area.
Vizivaros is a home to many fascinating churches and monuments such as a Protestant church – Szilágyi Dezső Square Reformed Church or a Gul Baba's Tomb among others.
The church of St. Anna in baroque style is also incredibly beautiful.
Another must-see in Vizivaros Watertown is certainly Kiraly Baths which have many architectural elements of a Turkish bath.
16) A morning at the St. Stephen's Basilica
St. Stephen's Basilica is one of the most beautiful buildings in Budapest.
It took more than 50 years of work to finish and it was completed in 1905.
There are 8500 seats inside and the two towers have six bells altogether, it is also a real heaven for the architecture enthusiasts.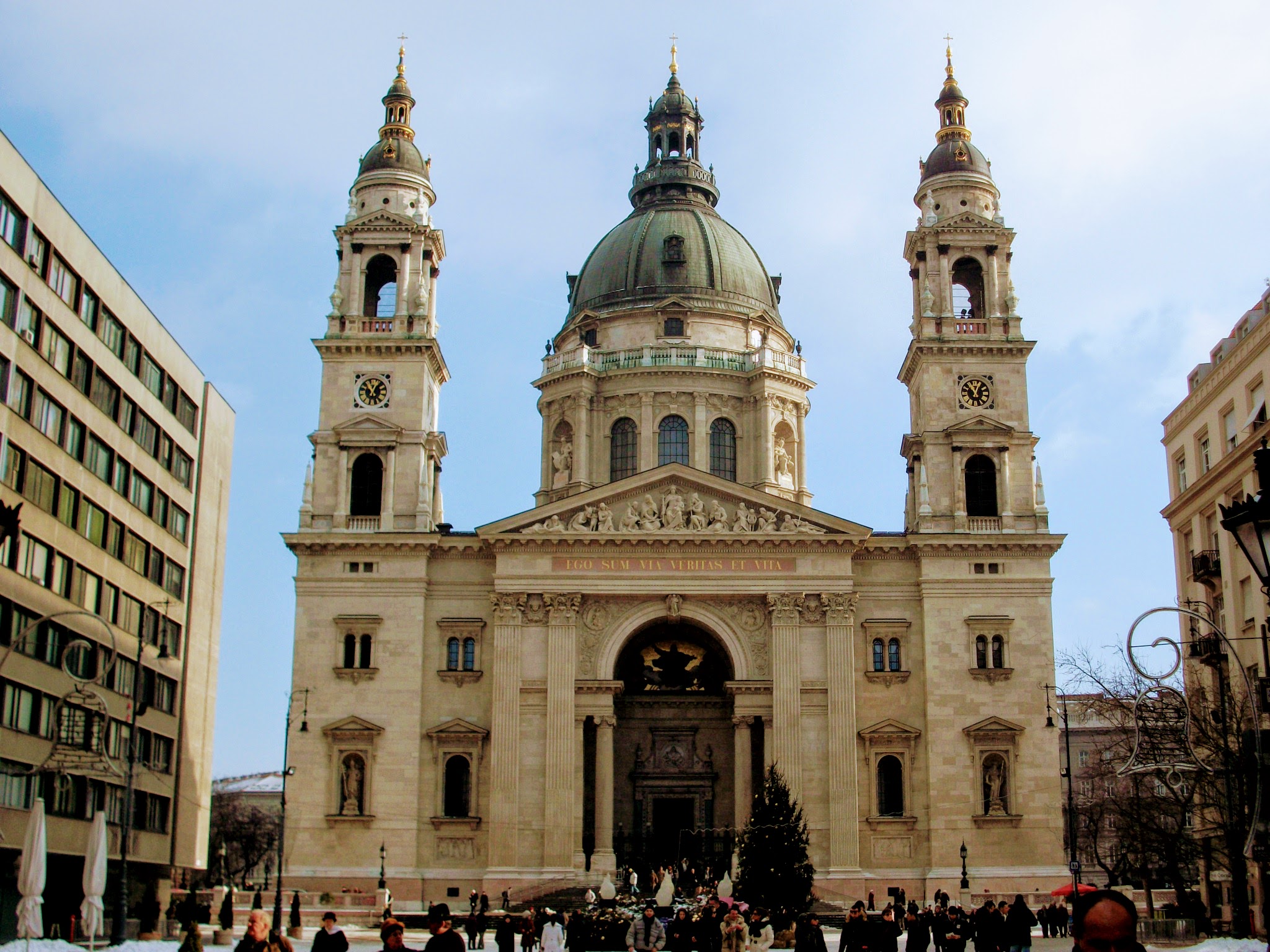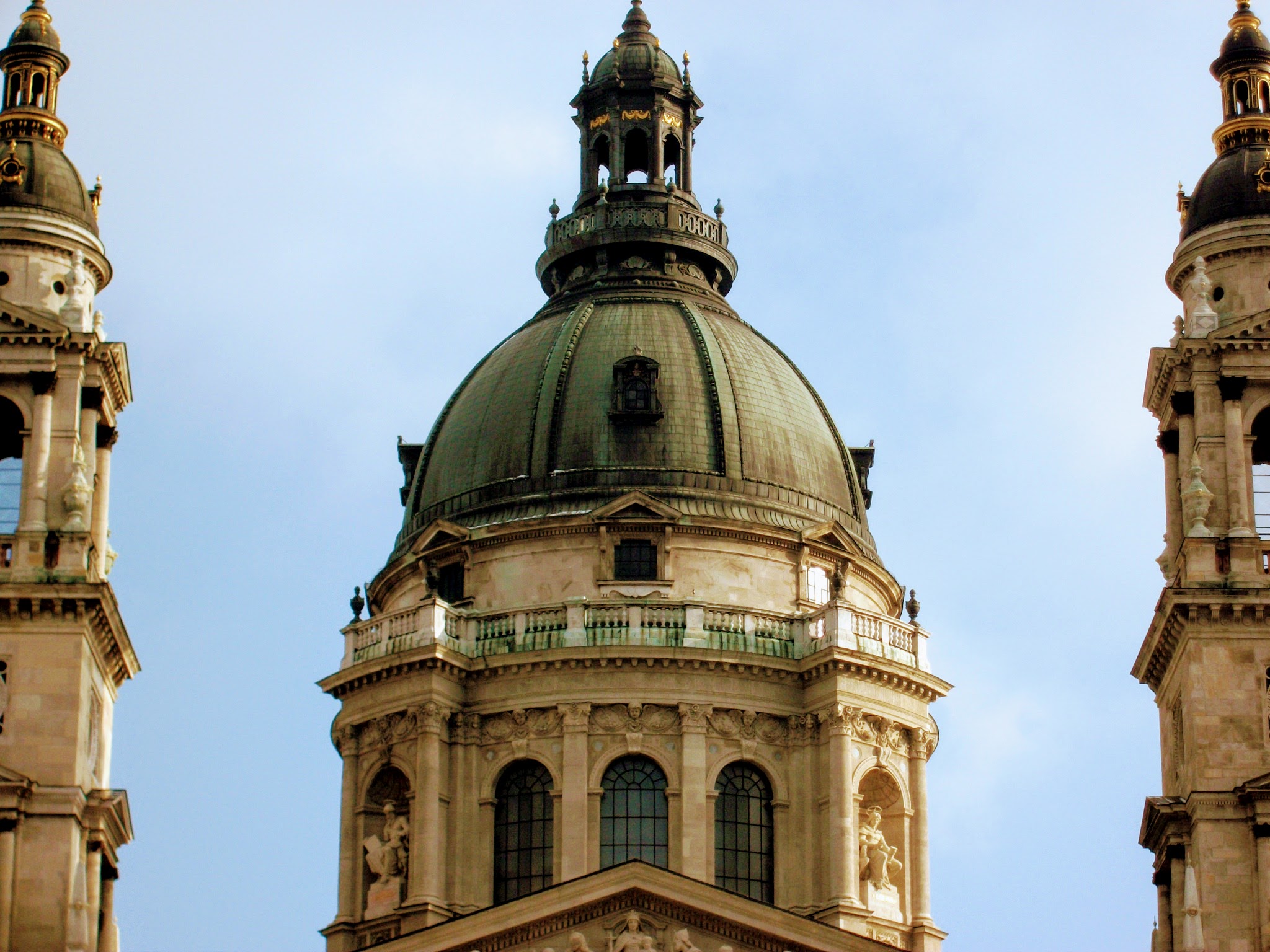 If you are currently traveling in Europe then you might also find useful my articles about Pavia in Italy and Saint Paul de Vence.