So, you've decided to spread your wings and head out to Kolkata, India on a backpacking vacation! Good for you! Exciting times are certainly ahead, and many cultural experiences are at your front door. But, before you start packing your gear, it is wise to do a little bit of research first – that's why you are here and we've listed for you the 14 best places to visit in Kolkata!

Kolkata, India is a city full of diversity, beauty, and yes, hardship. If you are from the Western part of the world, it is likely that when you hear Kolkata, you think of Mother Teresa and her time spent there, giving her life to those in need. And, although there are destitute regions of Kolkata that should not be forgotten, the city offers many wonderful destinations and experiences for everyone who visits.
Currently, Kolkata is the capital of the Indian State of West Bengal (Yes, home to the Bengal Tiger). As India's third-largest city, it is certainly chaotic, but the chaos is part of its beauty. Wherever you head in Kolkata, you are going to find something to do, great food to eat, and sites to see. And, if you are backpacking, the adventure is even bigger.
Below you will find our guide to backpacking through Kolkata. From where to stay, to the food you should eat, and what sites you should see our guide has it all!
Best Hotels in Kolkata
If you are traveling through Kolkata, you are going to need to know where to rest your weary head. And, when you are in a foreign country knowing what places have been tested and are trusted is of the utmost importance. As a foreign traveler, staying near popular tourist areas is always one of the best ideas for safety and security. And, even though you might have to negotiate the price, it is almost always worth it.
If you're traveling on a budget, you are going to find the best hotels and hostels for backpackers on Sudder Street. Packed with hotels of all varieties and price points, this region is very preferable to travel tourists.
Best Budget Hotels in Kolkata
Here are a few hostels and hotels that you should check out if you are searching for recommendations right next to the most important places to visit in Kolkata:
Best Luxury Hotels in Kolkata
For mid and high-range accommodation check out the following options:
Kolkata's Famous Cuisine
When in Rome…or, when in Kolkata! If you are traveling to Kolkata, India on a backpacking trip, you can't leave before you try all of the most popular dishes! After all, apart from all the amazing places to visit in Kolkata, you'll want to keep your belly full. These delicacies will make you want a recipe that you can recreate at home!
Puchka (Pani Puri)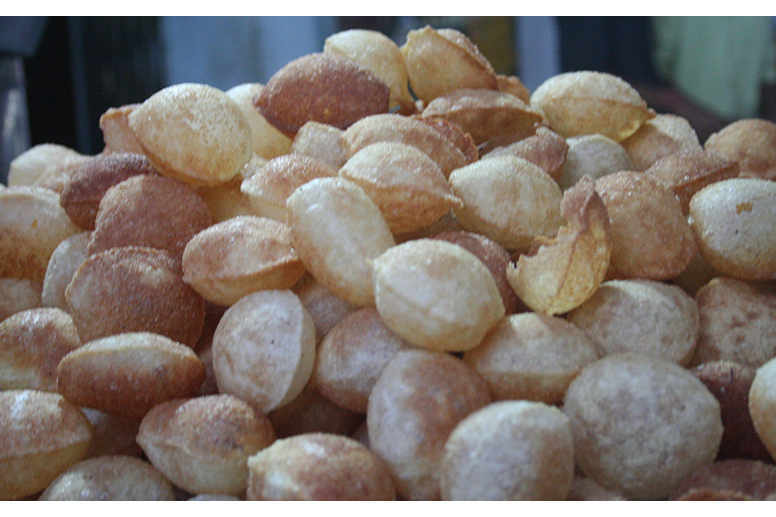 Wandering down the street in Kolkata it is nearly impossible to find a street food vendor that isn't selling a version of Puchka – also known as Pani Puri. Puchkas are a tasty snack made of dumplings and tamarind water. Although the combination sounds questionable, it is actually quite delicious!
Kati Roll
Just like Puchkas, the Kati Roll is at the heart of Kolkata/Bengali cuisine. A delicious kebab wrapped in paratha flatbread, this traditional dish is the perfect meal to fill a hungry backpacker's belly!
Sandesh
Get ready to satisfy your sweet tooth with this tasty treat! Sandesh is a Bengali pastry made from milk and sugar. They come in a variety of flavors and styles, but every Sandesh you eat will make your mouth water!
Tourist Places in Kolkata: Points of Interest
Traveling through Kolkata is an adventure! There are so many sights, points of interest and sounds to take in that it's hard to know exactly what you should do. But, just like every other great tourist destination, Kolkata has a vast list of must-visit destinations for while you are in town!
Check out this list of the best places to visit in Kolkata with the most important points of interest and enjoy your time in this vibrant place.
Sundarbans National Park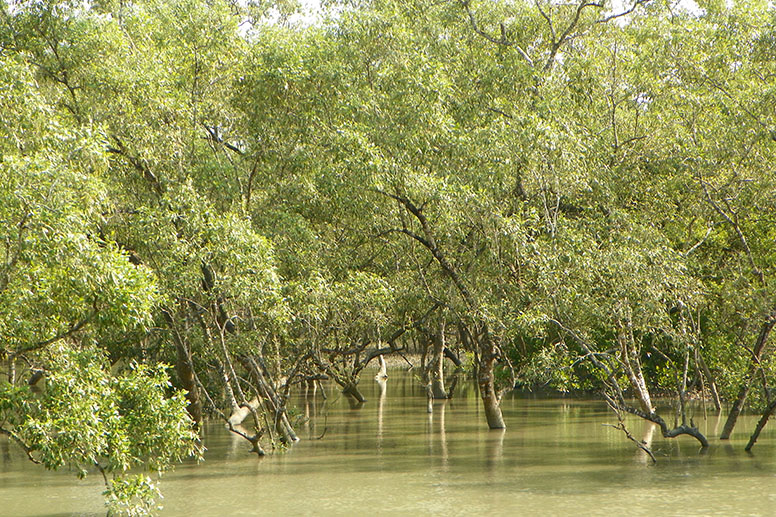 If you are in Kolkata you can't pass up the chance to visit the unique, national wildlife. As we mentioned before, the region of Kolkata is home to the Bengal Tiger, so if you visit the Sundarbans you might see one!
Of course, you might also find the estuarine crocodile and a Ganges river dolphin!
The Sundarbans National Park is also a UNESCO world heritage site so make sure to put it on your Kolkata bucket list.
The Indian Museum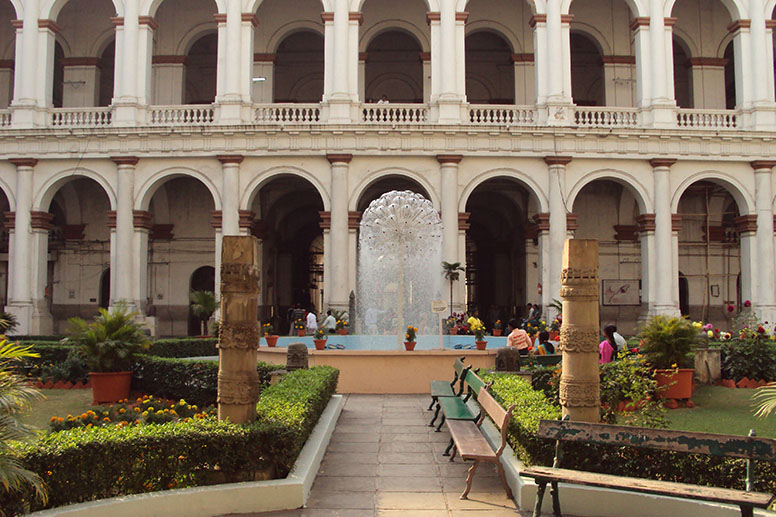 Another important place to visit in Kolkata, is the Indian Museum. You'll have a chance to take a quick tour through the rich history of the region you are visiting when you stop by the Indian Museum.
It dates back to the beginning of the 19th century and because there is so much to learn you will enjoy every minute of it.
Victoria Memorial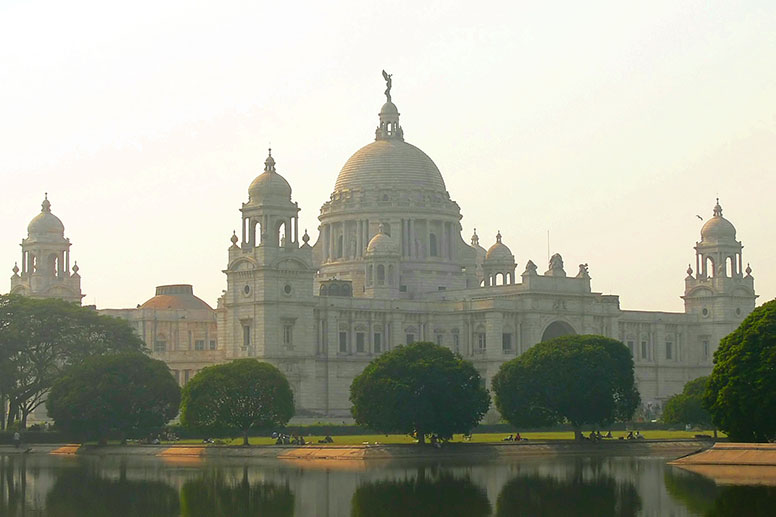 The Victoria Memorial in Kolkata is a beautiful place to visit and a top point of interest. The marble architecture itself is enough to spend an entire day looking at, but the Victoria Memorial also offers much, much more! It is also a museum that displays the rich history of Kolkata.
Erected in 1921, this place deserves special attention and should definitely be included on your list of things to do in Kolkata.
Park Street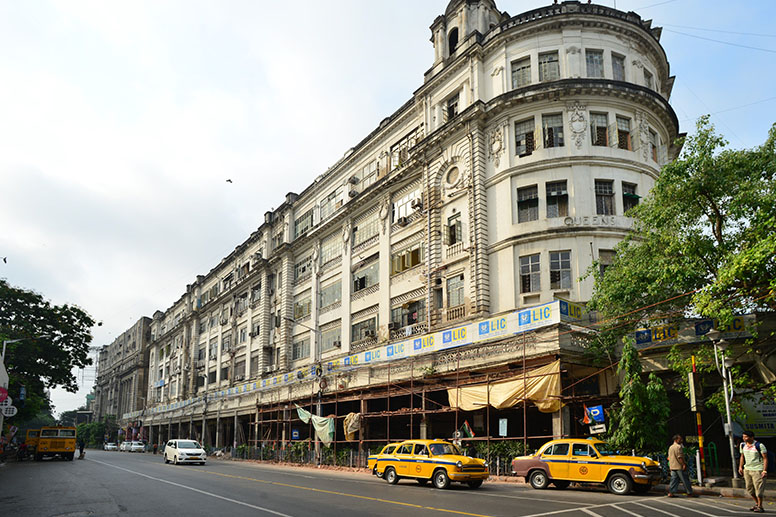 Looking for a quick glimpse of Kolkata's history? Take a trip to Park Street. Since its beginning, Park Street has been a bustling hub of shops and important landmarks. Enjoy the day taking down a variety of street food, or shop at the many different local stands the street has to offer.
Howrah Bridge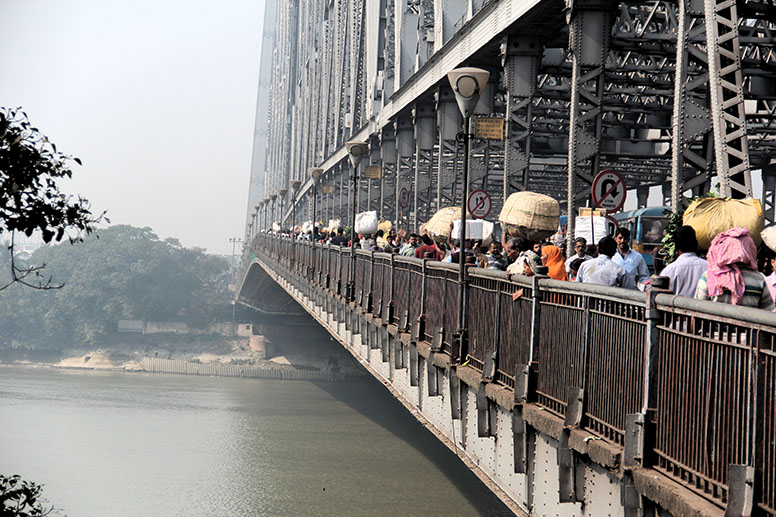 One of the best places to visit in Kolkata is the Howrah Bridge which links Kolkata to the city of Howrah.
It is placed over the Hooghly River and was inaugurated in 1943. The bridge is freely accessible to both vehicles and pedestrians and is one of the busiest bridges in the world.
Travel tip: for those of you who are spending more time in India we recommend reading our guides to other cities in this beautiful country. Read our travel guide regarding the 
best places to visit in Bangalore
 with all the top points of interest and things to do and learn all about
Goa
– India's smallest state.
If you're heading north make sure to check out our article with our recommended 
places to visit in Jaipur
.
Dakshineswar Kali Temple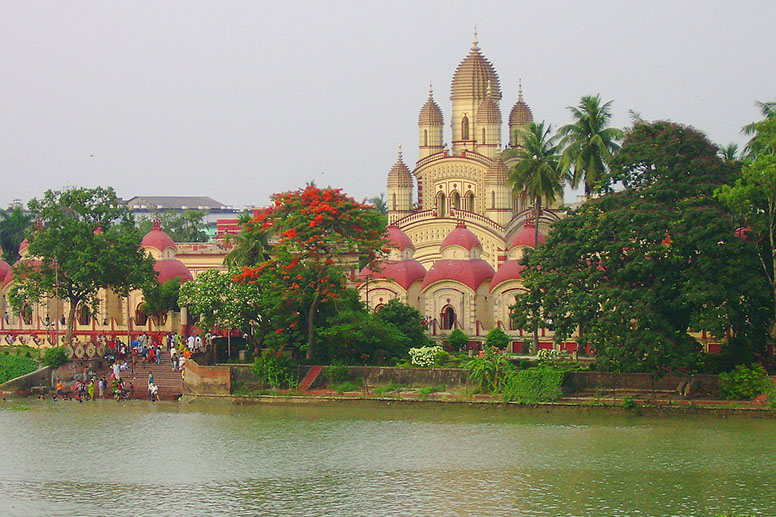 If you want to learn more about Hinduism I suggest visiting Dakshineswar Kali Temple in Kolkata.
This vast Hindu complex, which overlooks the Hooghly River dates back to 1855. It is one of the most important temples in Kolkata and a very important point of interest attracting millions of tourists every year.
The temple of Dakshineswar Kali is located 20 kilometers north of the center of Calcutta and is easily accessible by bus or by train.
Kalighat Kali Temple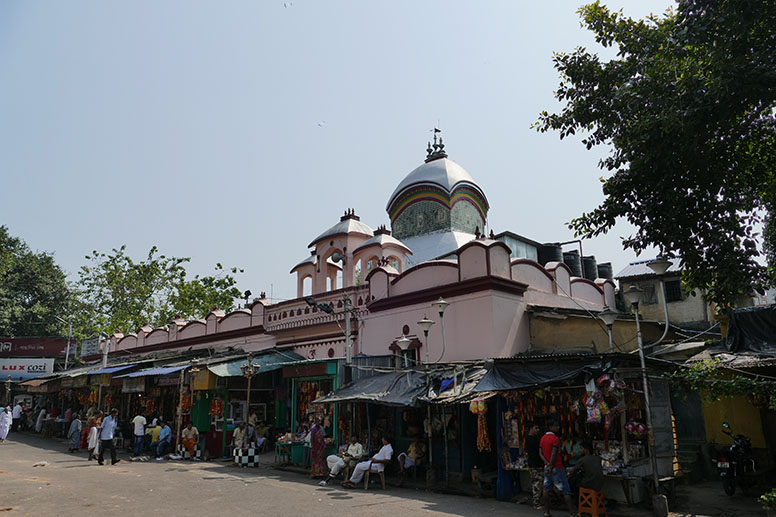 Your trip to Kolkata can't be considered complete without visiting the famous Kalighat Kali Temple.
This temple, dedicated to the Hindu goddess Kali is only 200 years old, but it's interesting to learn that it used to be a simple hut, before assuming its current form and structure.
The present statue of the goddess you'll find inside the temple was built by two Indian saints Brahmananda Giri and Atmaram Giri and it has 3 huge eyes, a golden tongue and 4 hands also made of gold.
Belur Math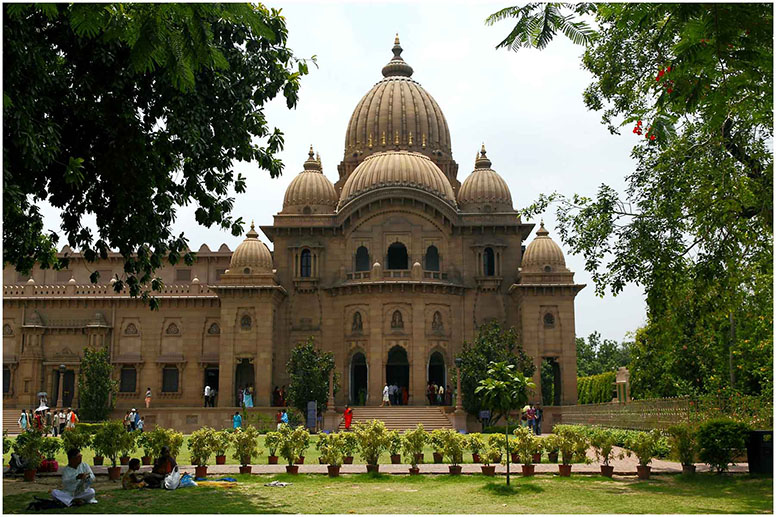 One of the most beautiful architectural marvels in the city, and another of the top places to visit in Kolkata, is definitely the Belur Math – the headquarters of the Ramakrishna Math and Mission (a spiritual organization).
It was built in 1938 and it includes the Sri Ramakrishna Temple, Swami Vivekananda Temple, Holy Mother's temple, Swami Brahmananda temple and Ramakrishna Museum.
Belur Math is based on the following ideals: work as worship, potential divinity of the soul, and harmony of religions and is a popular pilgrimage destination that welcomes travelers from all over the world.
Nicco Park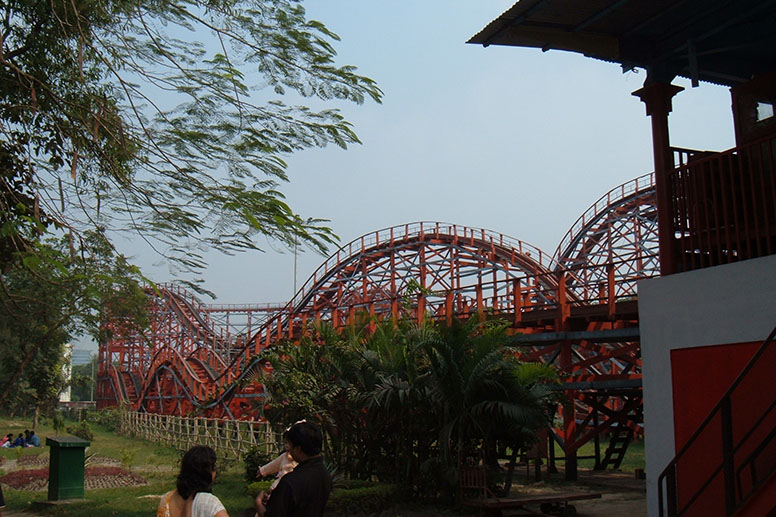 If you're staying in Kolkata, India for an extended period of time you might want to include some entertainment in your trip.
Nicco Park is an amusement park with a wide choice of attractions such as rides, panoramic views, gardens and waterfalls.
Especially if you're traveling with children, this place might be a real treat for them, after they patiently visited all the temples and museum I listed above.
You can book your tickets online and make sure to check their official website for the best packages and discounts available.
New Town Eco Park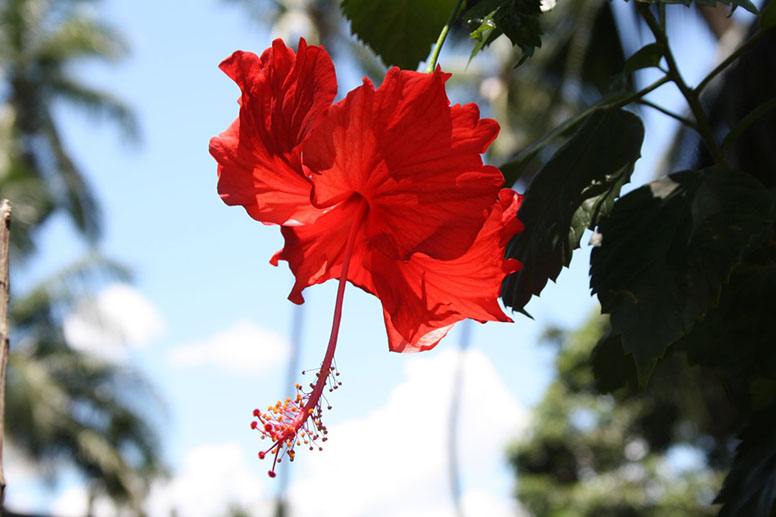 If you're looking for a peaceful morning/afternoon, where you can take a stroll, relax or just simply be in nature check out the New Town Eco Park – the best picnic spot in Kolkata.
But if you're up for an active couple of hours in the greenery, this Park, being the biggest park in India has it all covered for you as well.
You can have some fun in the Theme Areas, where you'll come across Bonsai gardens, an Amphitheatre, tea plantation and much much more.
There's also an area filled with a wide choice of restaurants and other fun and engaging attractions.
No matter if you're traveling alone, with your partner or with your family the New Town Eco Park is a lovely place to visit while in Kolkata. This place is loved by everyone, from children and youngsters to families and couples.
Fort William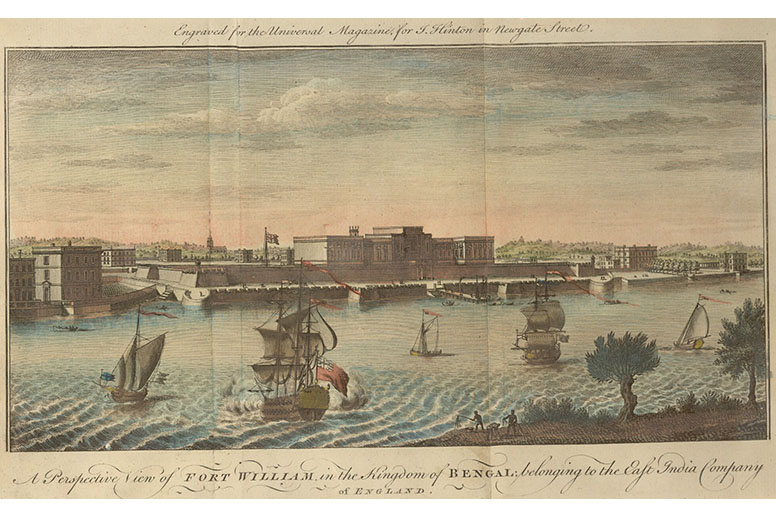 Another must-see place in Kolkata is Fort William – an important historical site that dates back to 1781.
Beautifully set along the banks of the River Hooghly, the Fort William now serves as the headquarters of the Eastern Command.
Marble Palace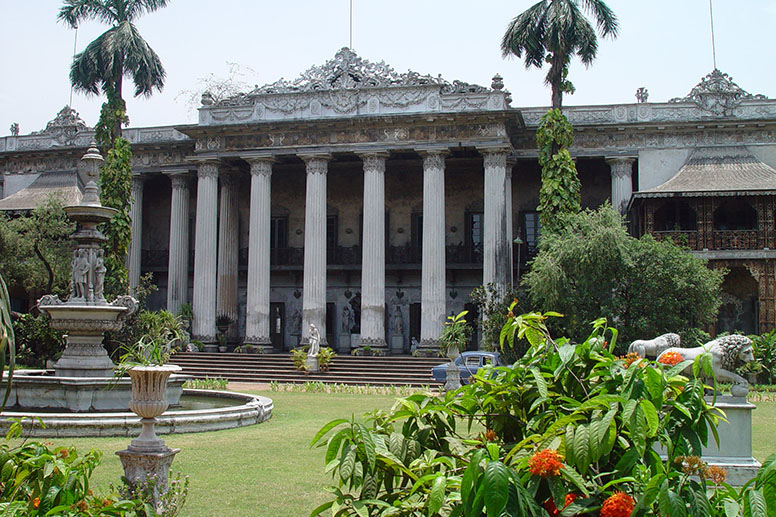 You might think you're in Rome for a short second when you find yourself in front of this beautiful building.
You don't have to be a huge fan of architecture to truly appreciate its neoclassical style.
The mansion built in 1835 by an affluent Bengali merchant is surrounded by a wonderful green garden and is home to many art pieces and antiques.
This spot definitely deserves to be put on your list of the best places to visit in Kolkata.
Calcutta Botanical Garden – Acharya Jagadish Chandra Bose Indian Botanic Garden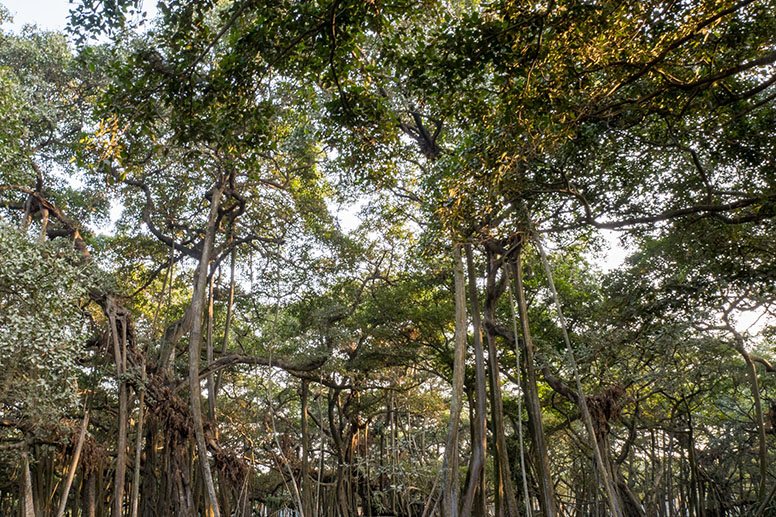 Acharya Jagadish Chandra Bose Indian Botanic Garden is located in Howrah – 18 km from Kolkata but the place is definitely worth the trip.
The lush greenery, tall trees and romantic lakes make it one of the most incredible places to visit not only in Kolkata but in entire India.
One of the main attractions of the Calcutta Botanical Garden is the great banyan tree which is more than 250 years old and is also a part of the Guinness Book of World Records.
There are also numerous tree types, thousands of plant species and herbs originating from all over the world.
When it comes to places to visit in Kolkata for couples this one is certainly on the top of the list as it makes a perfect spot for walking hand in hand and enjoying each other's company while admiring the amazing nature around you.
Writers' Building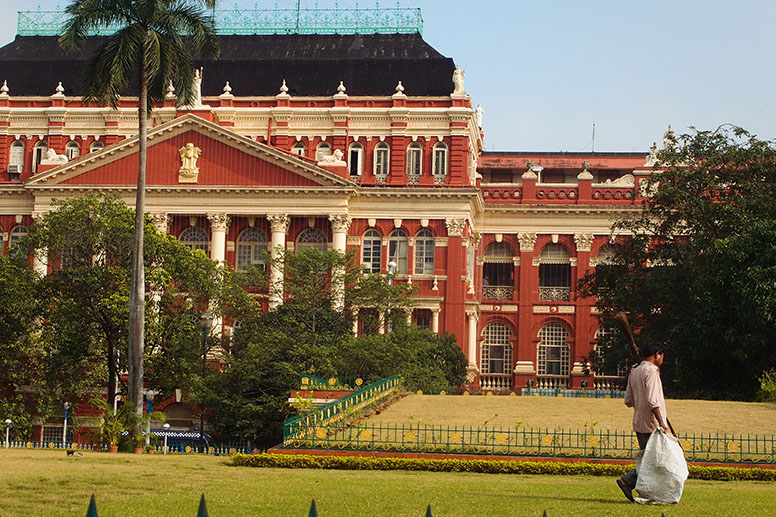 Sightseeing in Kolkata must include the Writers' building – originally office for writers of the British East India Company and nowadays the secretariat building of the State Government of West Bengal.
Built in the 18th century this place is loved by tourists for its amazing architecture, design and history.
It is open Monday to Saturday from 10 am to 6 pm and there's no entry fee.
How To Get to Kolkata
Getting to Kolkata is not an easy task. If you are traveling from the United States, our flight could range from 24-35 hours with stops. The good news is because Kolkata is one of the largest hubs in India, you can fly right into the city making travel much easier. And, unless you are in a city right nearby, flying is probably your best option for travel.
Netaji Subhas Chandra Bose International Airport is conveniently located only 11 miles from the city center but the duration of your trip will, of course, depend on the traffic (which can get pretty heavy in this part of the globe).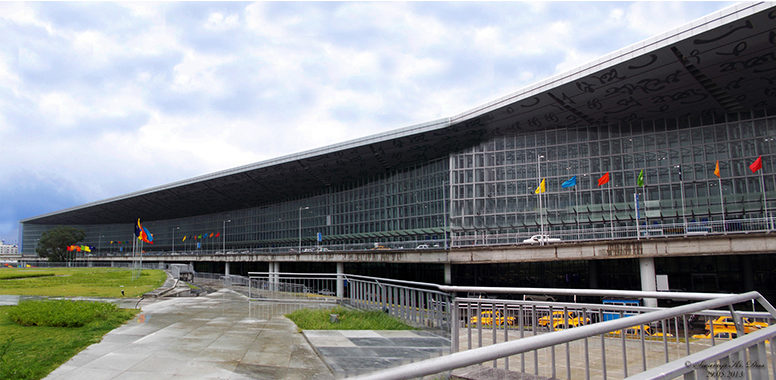 If you're already in India your way of transportation will depend on where you're exactly.
You can either use a train or a bus but keep in mind that India is a huge country so taking an airplane might be the best option most of the time.
Now, after this long list of places to visit in Kolkata, India you know everything there is to see there, where you should stay, what you should eat, how to get there and all the things to do in Kolkata – it's time to go! So, pack your bags, create your itinerary, and book your hotels. It's going to be a great trip!
And once you're back don't forget to share your thoughts about this city with us in the comments section below.
---
List of image sources
14 Best Places To Visit in Kolkata, India