19 Things to do in Boston, Massachusetts
Common Park (Boston Common)
One of the most important things to do in Boston, Massachusetts is visiting Common Park.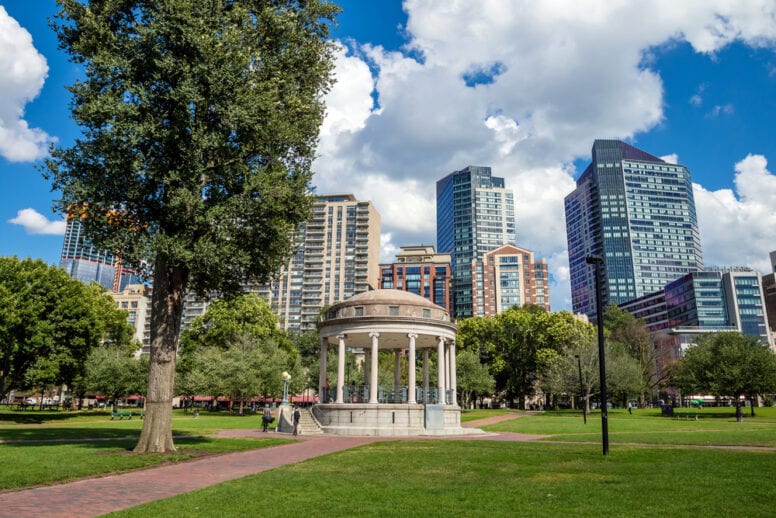 After all, it's not every day that you get the chance to come across the oldest park in the United States.
Yes, you heard that right, the Common Park is almost 400 years old and is a fascinating place to explore.
Some of the attractions and landmarks available inside the park are an ice-skating rink, the Granary Burying Ground, and a wide range of statues and monuments.
Common Park is also where many important city events take place.
No matter if you're looking for entertainment or just want to enjoy a pleasant walk surrounded by nature, the Common Park won't disappoint.
Freedom Trail
One of the best ways to learn more about the history of America is by walking the Freedom Trail.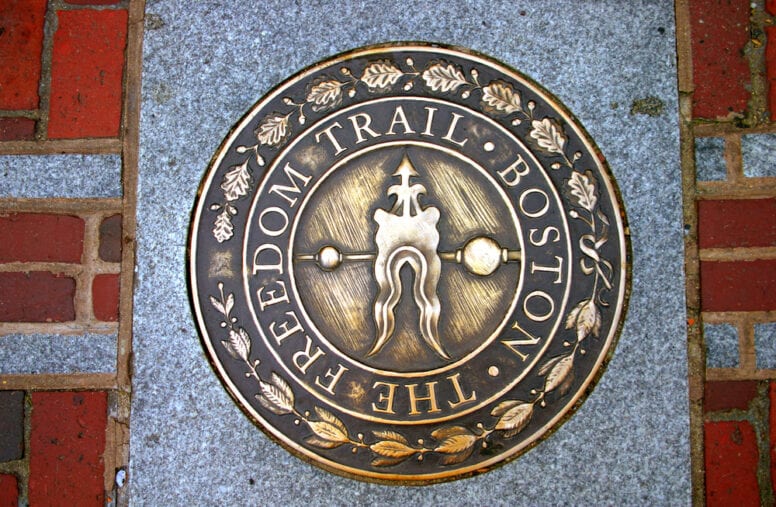 Established in 1951 it features 16 historical sites with a full length of 2.5 miles.
The locations included in the trail are Boston Common, Massachusetts State House, Park Street Church, Granary Burying Ground, King's Chapel & King's Chapel Burying Ground, Boston Latin School Site/Benjamin Franklin Statue, Old Corner Bookstore, Old South Meeting House, Old State House, Boston Massacre Site, Faneuil Hall, Paul Revere House, Old North Church, Copp's Hill Burying Ground, USS Constitution, and Bunker Hill Monument.
The Freedom Trail includes some of the city's most important landmarks which means it should be on the top of any list of the best things to do in Boston, Massachusetts.
Museum of Fine Arts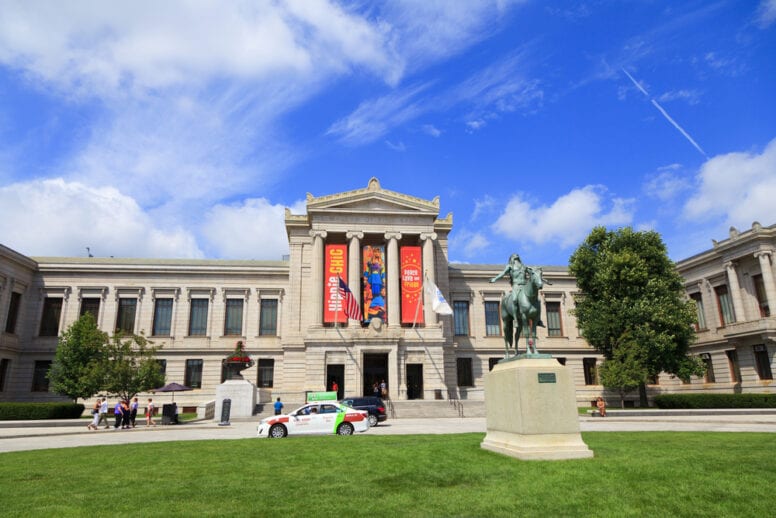 Enter the enchanting world of art and creativity by visiting the Museum of Fine Arts in Boston.
From the ancient world to contemporary art, from prints and drawings to jewelry – there is so much to learn about in this place.
Admire the awestrucking masterpieces by renowned artists from all over the world such as Monet, Donatello, or Duccio.
Explore the unique collections of musical instruments, photographs, and textiles.
Anyone who loves books shouldn't miss the Museum of Fine Arts Library – a charming place with hundreds of thousands of items.
Keep in mind that it is necessary to buy the tickets in advance and the admission fee is $25.00 for adults while youths 17 and under can access for free.
Fenway Park
One of the most fun things to do in Boston, Massachusetts is watching a live baseball game at Fenway Park.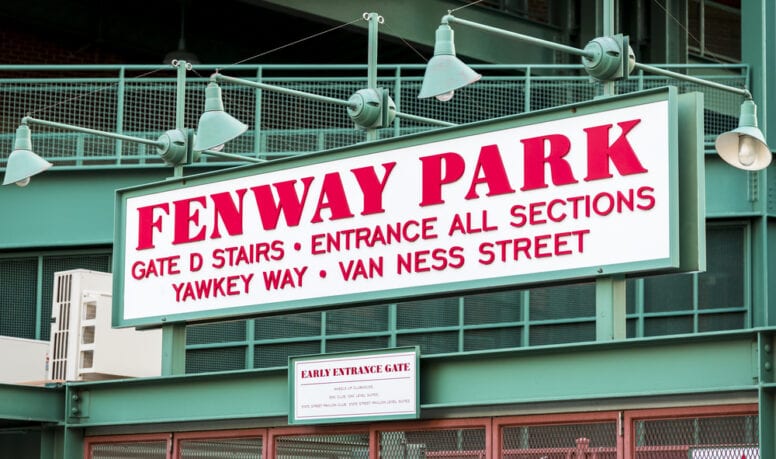 For over 100 years, Fenway Park, which can currently accommodate about 37,000 spectators, hosted countless exciting games and teams.
We all know that attending a baseball game in the United States isn't only about the game itself, it's a whole experience.
So make sure to get the traditional baseball stadium food (no better occasion for trying the famed American hot dog), cheer for your favorite team, and soak in the unique atmosphere of the event.
New England Aquarium
Located in Central Wharf, there is the New England Aquarium – another significant point of interest in Boston.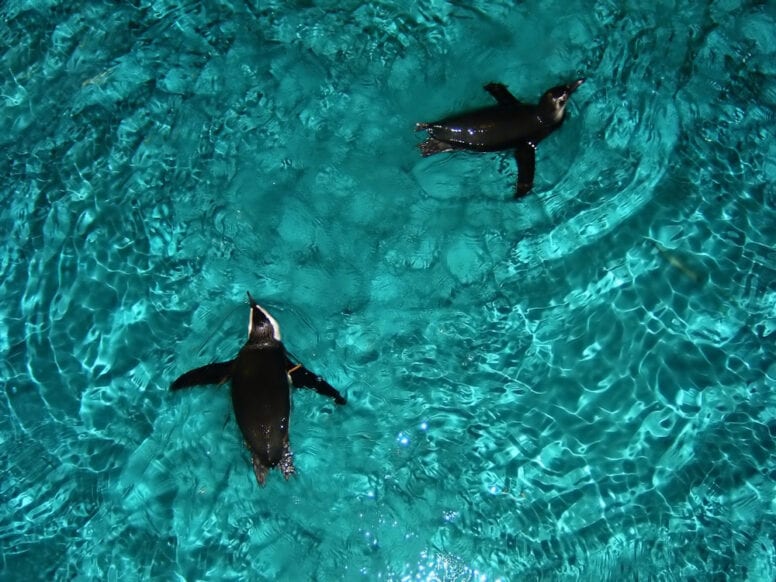 It was opened in 1969 and is home to thousands of animals that will amaze you with their beauty.
African penguins, green anacondas, lionfish, and turtles are only some of a wide selection of beautiful creatures you'll meet.
Discover the habitat of the Indo-Pacific Coral Reef, meet the fur seals at the New Balance Foundation Marine Mammal Center, and get up close and personal to marine animals at the Olympic Coast.
New England Aquarium is an interesting place to visit for adults and children of all ages.
The ticket price is $32 for adults and $23 for children (3-11).
Boston Public Garden
Boston Public Garden is a stunning urban oasis with lush greenery and picturesque flower gardens.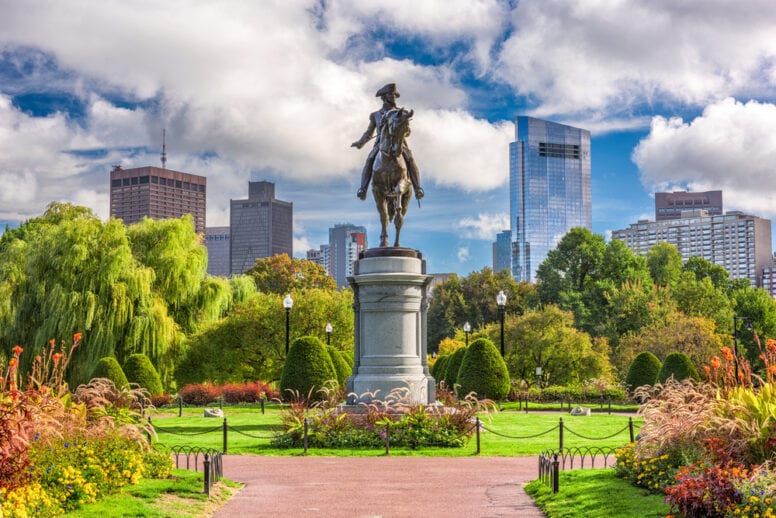 Dating back to 1837, it's been one of the most popular leisure locations for Bostonians and for tourists alike ever since.
If you want to catch a break from all of the hustle and bustle, taking a walk around this park may be just a perfect idea for you.
Stop by the pond to meet the ducks and the swans and later slow down and stop to smell the beautiful roses.
Take a few moments to admire the historical fountains and statues such as the statue of Charles Sumner and of Tadeusz Kościuszko.
Boston Public Garden is an ideal location for relaxing in a pleasant setting right in the middle of the city.
Faneuil Hall Marketplace
One of the most important landmarks not only in Boston but in the whole country is the Faneuil Hall Marketplace.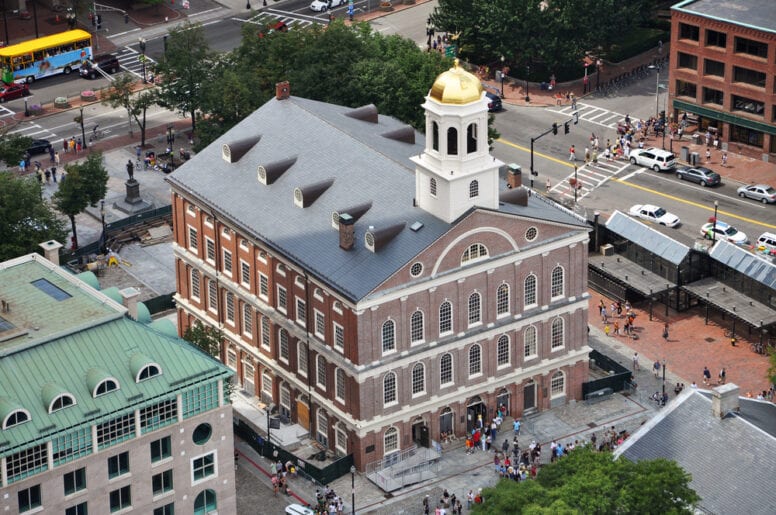 It was founded in 1743 by Peter Faneuil only to be destroyed by a fire about 20 years later and rebuilt again shortly after.
Over the centuries, Faneuil Hall Marketplace was a place where statesmen and politicians made important speeches.
The long list of these prominent legislators includes Julius Caesar Chappelle, Sen. Edward M. Kennedy, and President Barack Obama, just to name a few.
Today, tourists and locals alike visit Faneuil Hall Marketplace to admire talented street performers and enjoy a wide choice of shopping opportunities.
Boston Harbor
No trip to Boston, Massachusetts can be considered complete without paying a visit to Boston Harbor.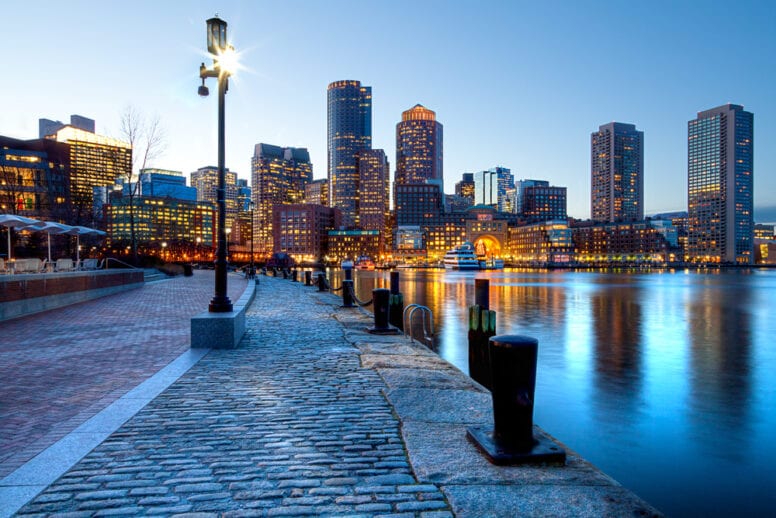 Depending on how much time you have, you may want to join a cruise and watch the whales or take a tour of 34 Boston Harbor Islands.
The islands' cruise not only comes with wonderful views but with interesting historical sites as well.
In fact, you'll come across the Boston Light from 1716, Fort Warren located on Georges Island, Fort Andrews from the Endicott Period, and Deer Island that now serves as a wastewater treatment facility.
Museum of Science
Museum of Science is a perfect combination of fun and education for adults and for children alike.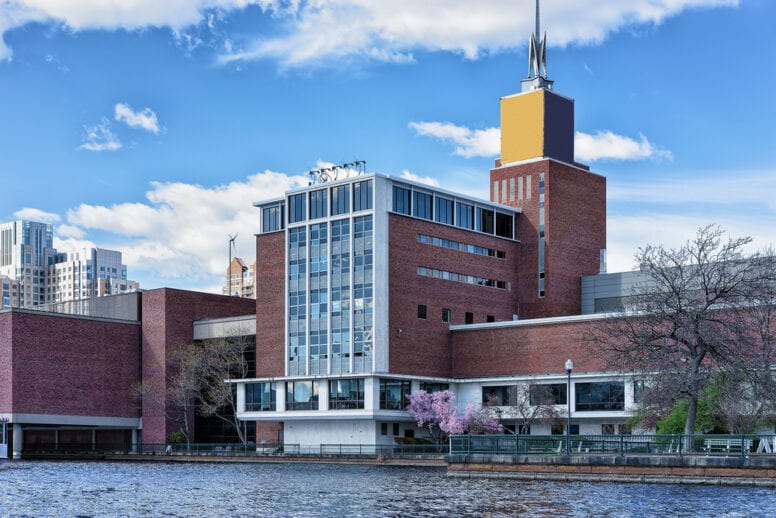 It provides visitors with a wide range of permanent exhibits regarding dinosaurs, butterflies, mathematics, rocks, nanotechnology, and much more.
Attend one of the Planetarium shows where you'll get a valuable lesson about the moon or traveling to Mars.
It also features fun music shows and the Big Bird's Adventure: One World, One Sky – a real treat for all the little fans of Sesame Street.
The attractions don't end here! The Museum of Science is also home to the Mugar Omni Theater, 4-D Theater, and Thrill Ride 360°.
Old North Church
Old North Church from the 18th century is a site with an absorbing history and fascinating architecture.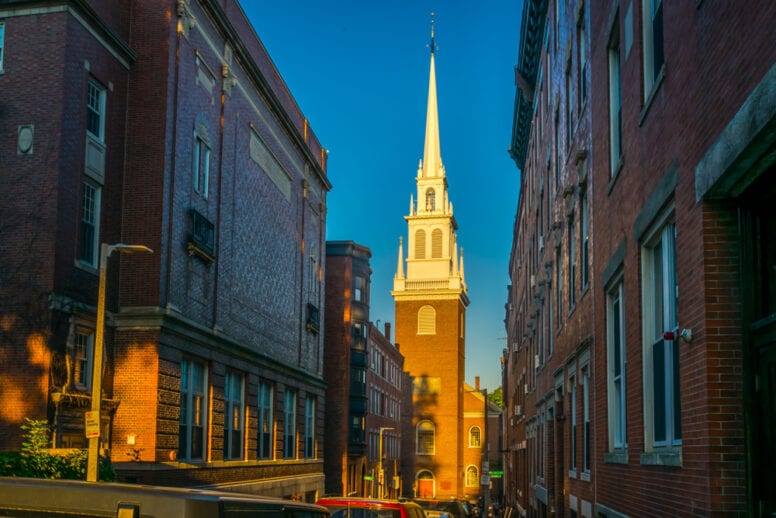 As the oldest surviving church in Boston, this landmark is a must-see on our sightseeing tour of the city.
Admire the Georgian architecture and immerse yourself in the mystical atmosphere inside the church.
Take a walk around the peaceful gardens such as St. Francis of Assisi Garden, the Memorial Garden, and the Third Lantern Garden.
Old North Church is also home to the Patriots Corner Gallery featuring rotating, enthralling, and thought-provoking exhibitions.
The admission fee is $8.
The Paul Revere House
Among the most important historical figures of Boston there is that of Paul Revere, a patriot in the American Revolution.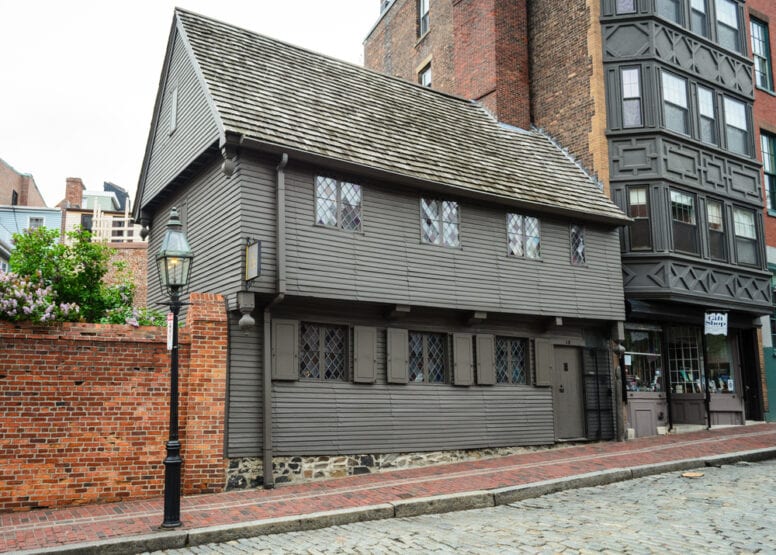 Paul Revere was born in 1734 and played a crucial role in fighting for independence against Great Britain.
Taking a tour of the Paul Revere House will help you learn more about his life, work, and family.
The house dates back to 1680 and the American patriot lived there with his wife, children, and mother for 30 years, from 1770 to 1800.
The Paul Revere House is open from Wednesday to Sunday from 10 a.m to 4 p.m. and the admission fee is $5.00 for adults and $1.00 for children.
Old State House
In the heart of Boston lies another significant landmark – the Old State House.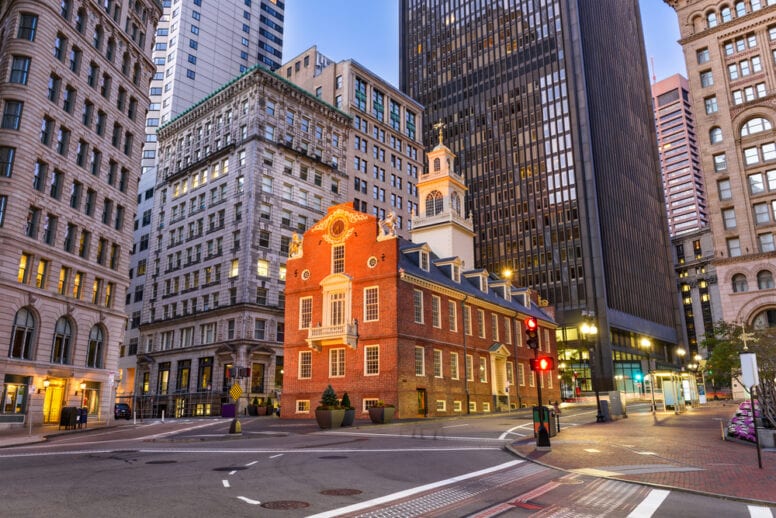 Coming from 1713, this edifice is the oldest public building in the city and a must-see on our list of things to do in Boston, Massachusetts.
Old State House used to serve as a seat of the colony government and later became a place where the declaration of independence was read in public in 1776.
Over the centuries, the building was used as a city hall and subsequently for commercial purposes.
Nowadays, the Old State House is a museum featuring a fascinating collection of historical artifacts.
The Harvard Museum of Natural History
Immerse yourself in the world of science, wildlife and history of life on Earth at the Harvard Museum of Natural History.
Featuring an extensive selection of absorbing exhibitions, this museum provides visitors with a precious educational experience.
Learn all about ancient African animals, birds of the world, Cenozoic mammals, marine life, glass flowers, and much more.
The Harvard Museum of Natural History is open daily from 9 a.m to 5 p.m and the ticket price for adults is $15.00 and $10.00 for children.
Isabella Stewart Gardner Museum
Isabella Stewart Gardner Museum was established in 1903 and is home to wonderful art collections featuring items from all over the world.
In fact, you'll have a chance to take in the beauty of the Spanish Chapel, explore Chinese Loggia, or admire Raphael Room, just to name a few.
You could easily spend an entire day in this unique place, exploring different rooms, walking around its lush gardens, and taking in a unique atmosphere.
The highlight of the museum is certainly the glorious and always-blooming Courtyard with beautiful seasonal plants and flowers.
Newbury Street
When it comes to high-priority things to do in Boston, Massachusetts we couldn't forget about the renowned Newbury Street.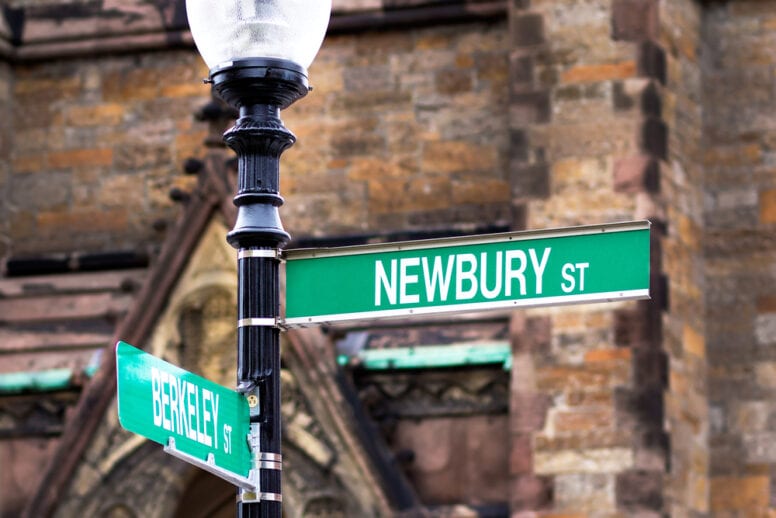 Being one of the first roads in the city, Newbury Street is a place of historical importance.
Nowadays, the street attracts a huge number of locals and tourists with various shopping and dining opportunities.
Not far from Newbury Street there is also the Boston Public Library which features about 24 million volumes and is an interesting site to visit.
Other points of interest situated in the vicinity are Emmanuel Episcopal Church, Newbury Comics, Arden Gallery, School of Fashion Design, Copley Square, and much more.
Franklin Park Zoo
If you're looking for a fun activity during your vacation in Boston you might want to consider Franklin Park Zoo.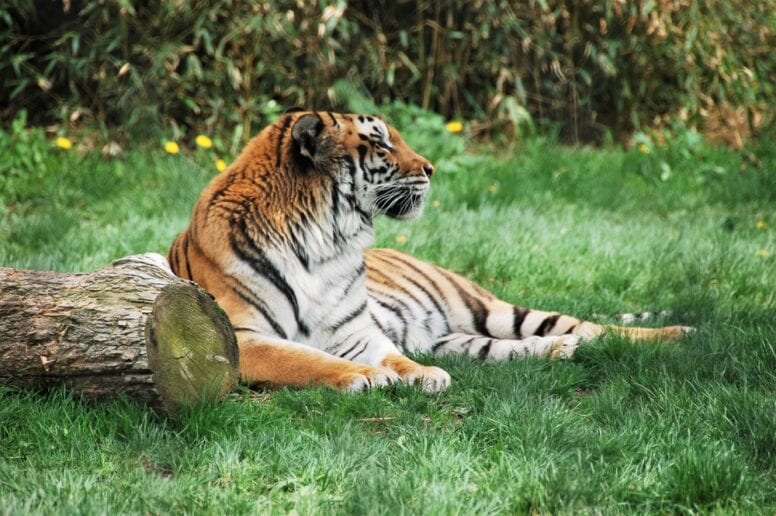 This place is home to hundreds of animals such as lions, tigers, ocelots, pandas, camels, warthogs, and many many more.
Come face to face with unique species of birds at the Bird's World, admire the delicate butterflies, and get to know numerous farm animals.
Franklin Park Zoo is also home to the Children's Zoo where the little ones can play, round around, and take in the fascinating animal world around them.
The zoo is open daily from 9 a.m. to 4 p.m and the ticket price is $21.95 for adults and $14.95 for children.
MIT Museum
Established 50 years ago, MIT Museum continues to attract science and technology enthusiasts from all over the world.
There is no better place in the whole city to learn more about key scientific discoveries, electromechanical devices, or marine design and shipbuilding.
There is also impressive photography and an art collection that will stimulate your imagination and creativity.
Exploring the MIT History Collection will give you a glimpse into MIT's past and you'll have a chance to see photographs and video footage regarding this renowned university.
Boston Symphony Hall
Attending a concert at the Symphony Hall in Boston is a unique and unforgettable experience.
Opened in 1900, it offers world-class performances and is a crucial cultural institution in Boston.
The musicians at Boston Symphony Hall include the Tanglewood Festival Chorus, Boston Symphony Chamber Players, and a long list of talented members of the Boston Symphony Orchestra.
If you're traveling with children in tow you might be interested in taking a look at BSO Family Concerts that are great for introducing the little ones to the world of orchestral music.
Remember to book your tickets well in advance as they sell out pretty quickly.
Boston's Children Museum
When it comes to traveling with children our list of things to do in Boston must include Boston's Children Museum.
Featuring a broad array of activities and events, this place is a real paradise for young travelers.
Children will have a chance to make art, build, climb, play with bubbles, investigate, and even learn theatre skills.
Boston's Children Museum is a perfect place to stimulate your child's creativity and provides a great environment for learning through play.
The Museum is open from Wednesday to Sunday from 10 a.m. to 12.30 p.m. and from 2 p.m. to 4.30 p.m. The ticket price is $18.00.