Charlotte in North Carolina is a bustling hub of tourism and business in the midst of a sleepy, scenic state. If you live in the United States you have the option to drive to Charlotte and take in all of the beautiful scenery along the way. However, you also have the option to arrive at Charlotte's very own international airport: very convenient!
In Charlotte, you will find activities to fit fancies of every kind including art, sports, dining, and nature. Keeping that in mind, Charlotte, North Carolina is the type of city you can stop and visit on your way to a final destination and also the type of city where you can go and stay awhile without getting bored.
No matter how you find yourself visiting Charlotte, North Carolina in the near future be sure to check out these top things to do.
Things To Do In Charlotte – North Carolina
1. NASCAR Hall of Fame
Even if fast cars and loud noises aren't your favorite pastime, the NASCAR Hall of Fame in Charlotte is still at the top of the list of things you must do and see while you are there. The people of Charlotte love all things NASCAR and all things racing, so as the saying goes "When in Rome!"…Right!?
The NASCAR Hall of Fame is located in uptown Charlotte and is a four-story building filled to the brim with all things NASCAR.
While you are visiting the museum campus which is only a short drive away from the speedway you will learn everything from how the sport got started to what types of engines run the best in the fast race cars.
The museum also offers different attractions and exhibits throughout the year, so you never know what type of great attraction you are going to see. Furthermore, you can also go behind the scenes of what takes place on an actual day in NASCAR to get the full experience.
As you can see, no matter who you are, the museum is a wonderful way to spend a day or a couple of hours in Charlotte.
2. Levine Museum of the New South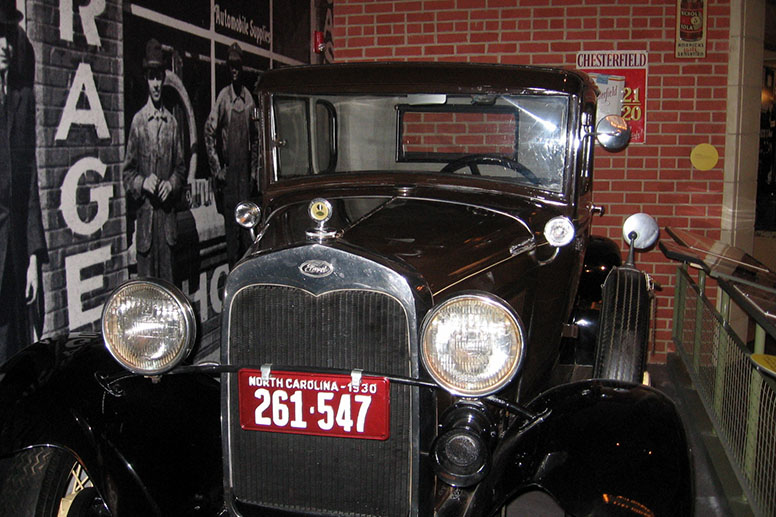 If you love history and have a couple of hours to spare, you should definitely put the Levine Museum of the New South on your Charlotte, North Carolina itinerary. Following the Civil War, many aspects of the south changed drastically.
This museum gives light to all of those changes and walks you through one of the most transformational times in the history of the United States.
The Levine Museum of the New South is located in downtown Charlotte and is easily accessible by bus, car, or foot depending on where you stay. The museum even offers special historical tours of the downtown area for you to enjoy while you are there.
3. North Carolina Music Factory
Every good trip needs a good night out. That's why if you are visiting Charlotte, North Carolina you need to put the North Carolina Music Factory at the top of your list.
Located just outside of Charlotte and is easily accessible by car, taxi, or ride service, the Music Factory is a multi-concert venue that offers entertainment and music of all varieties on a nightly basis. No matter what kind of music you enjoy, you are likely to find a perfect concert at the North Carolina Music Factory.
Our guess is that if you are visiting Charlotte and have a chance to go to the Music Factory you will fall in love with it so much you'll go back again and again!
4. The Fourth Ward
In Charlotte, North Carolina perhaps the most interesting and enlightening locations you can visit is The Fourth Ward. As a historic district, The Fourth Ward offers a wide variety of tours and activities for individuals, couples, and families of all kinds.
You can walk through the ward and visit the shops and restaurants, educate yourself on the history, and observe the breathtaking architecture.
You can get to the Fourth Ward through nearly every form of transportation available in the city. And, depending on the time of day you visit there are multiple guided tours available for every interest. We recommend a nighttime ghost tour and a daytime Segway ride!
5. U.S. National Whitewater Center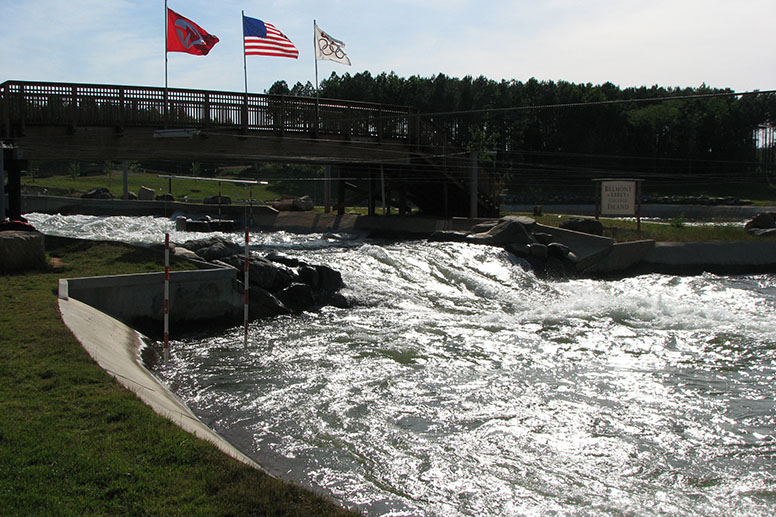 If you love adventures, then you are in for a treat when you visit Charlotte, North Carolina as it is home to the U.S. National Whitewater Center. This giant, action-packed park offers thrill enthusiasts the opportunity to experience whitewater rafting on an outdoor course.
However, if you aren't into whitewater rafting there are plenty of other activities to enjoy at the park as well. Indoors you will find multiple venues offering entertainment such as live music and festivals as well as food and beverage options. Outdoors you can go rock climbing, mountain biking or hiking.
Before you visit the U.S. National Whitewater Center we highly recommend checking the daily schedule to see what activities are available on that day. If you are with a group of large people you can call to inquire regarding group rates and group activities for all to enjoy. We also recommend setting aside an entire day for the park, because after you're done you will likely be too tired to do anything else!
6. Carowinds
If you're planning to visit Charlotte with your family, Carowinds is one of the places you simply can't miss.
Let yourself get carried away by a myriad of fun and exciting activities that this amazing 400-acre amusement park has in offer for your and for your little ones.
In the hot summer days, you can take advantage of the Carolina Harbor Waterpark – a place where you can cool down, have fun and wear your children out on the huge water slides and wave pools.
If you want to get your adrenaline pumping, try out one of their scream-inducing rides and roller coasters.
Apart from a large choice of kids rides and activities, there are also kid-friendly dining options available at the Carowinds that allow your kids to have something to eat every 90 minutes.
This amusement park really has it all covered for you.
For the best tickets discounts and benefits check out their official website where you can select the most convenient solution for your family.
7. Discovery Place
One of the most interesting places to visit in Charlotte, North Carolina is definitely the Discovery Place – a science, nature and technology museum.
If you want to introduce your children to the world of science this is a perfect place where they can experiment, touch and learn new things in a creative and fun way.
The interactive nature exhibits and live animal displays are available as well, together with live shows and stargazing.
At the end of your tour check out the Museum's gift shop where you can get amazing education souvenirs.
8. The Billy Graham Library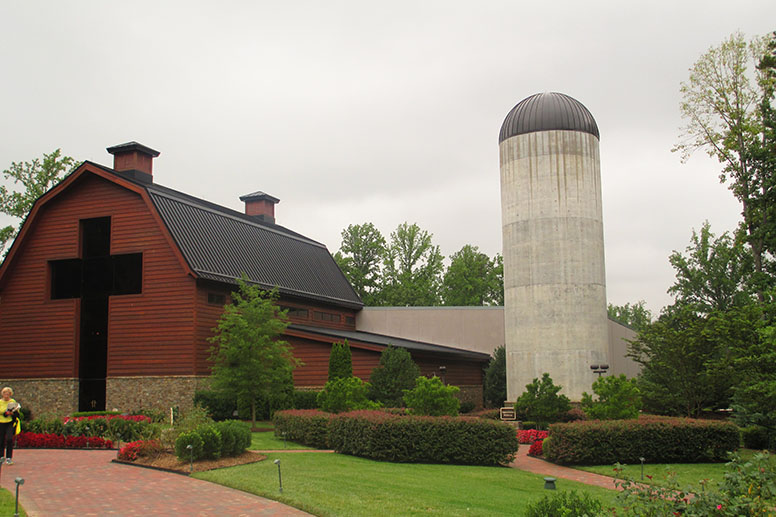 This unique library is dedicated to Billy Graham – a well-known American evangelist and preacher who refused to accept the racial segregation.
This Museum, opened in 2007, includes The Graham Family Homeplace where he lived with his family, Ruth's Attic Bookstore, The Memorial Prayer Garden and The Graham Brothers Dairy Bar.
You can learn all about Graham's life and faith through a wide collection of photos, books and exhibits present in the Museum.
It is open Monday through Saturday, 9:30 a.m. – 5 p.m. and it takes a couple of hours to visit the entire place.
9. The Mint Museum Charlotte
Art lovers will be thrilled to discover The Mint Museum Randolph and Mint Museum Uptown, both of which feature incredible exhibitions and guarantee an exceptional cultural experience.
The historic Mint Museum Randolph offers a myriad of resources, among which many works of Charlotte-born artist Romare Bearden's.
The Mint Museum Uptown located in a modern building in the heart of the city is filled with collections of glass, ceramic and contemporary art and it features the renowned Craft + Design collection as well.
10. BB&T Ballpark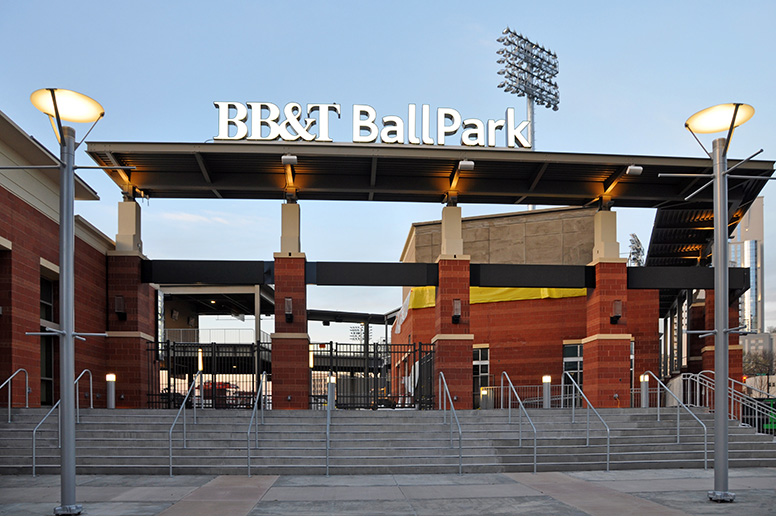 No visit to Charlotte in North Carolina can be considered complete without a trip to their baseball stadium – BB&T Ballpark where you can enjoy an old good baseball game.
And no, you don't have to be a huge fan of baseball to enjoy the experience anyway.
The atmosphere, engaged fans, food and drinks will all contribute to making it unforgettable and I'm pretty sure you'll love every minute of it.
The BB&T Ballpark opened in 2014 and has a capacity of over 10.000.
11. ImaginOn: The Joe & Joan Martin Center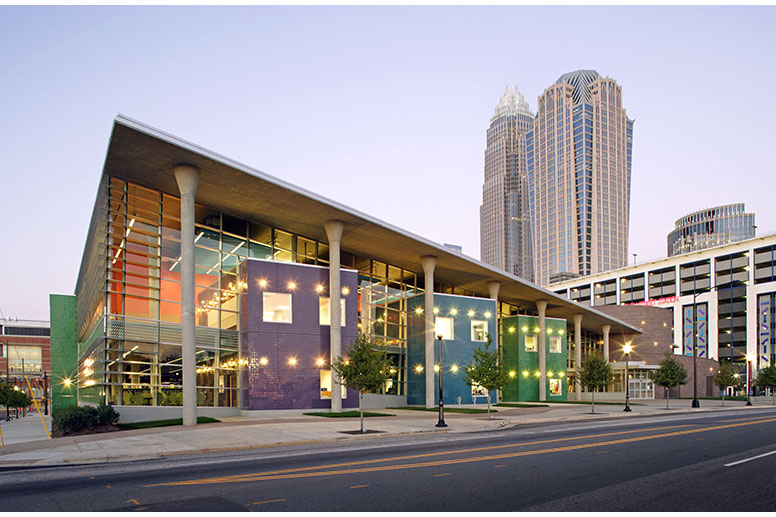 You might have noticed that Charlotte in North Carolina is a wonderful place to visit with children.
It provides many attractions and activities for the little ones and one of these is certainly ImaginOn: The Joe & Joan Martin Center.
Discover the wonderful Spangler Children's Library with an incredible collection of books, bilingual children's books and engaging resources.
Visit the beautiful Children's theatre where you can witness award-winning performances and introduce your children to the world of fine arts.
There is also a special space reserved for the teens (The Teen Loft) where they can master their hobbies and interest and connect with their peers.
ImaginOn is a creative place where children can learn and get to know the world in an engaging and fun way – definitely worth visiting.
12. Enjoy Charlotte's culinary scene
If you're in Charlotte you have to try some of the local, delicious food this city offers.
Charlotte's culinary scene has something for everyone since it is filled with cute brunch spots, stylish cocktail bars and charming restaurants with a variety of cuisines.
If you're looking for a nice place to eat in Charlotte here are our recommendations.
For the best fine dining restaurant check out the Fig Tree Restaurant with an amazing wine list and sophisticated menu.
If you want to try the traditional Charlotte barbecue head to the Midwood Smokehouse.
7th Street Public Market offers a wide choice of quick and convenient, yet yummy options for lunch or snack.
13. Metalmorphosis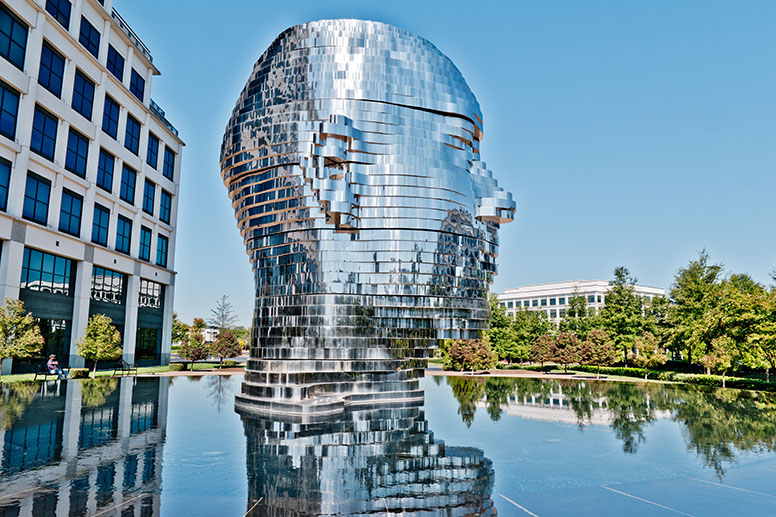 One of the most emblematic points of interest in Charlotte, NC is without a doubt the Metalmorphosis.
It was designed by David Černý – a Czech artist well-known for his unconventional ways of approaching art.
The sculpture is made of 40 steel pieces grouped into 7 segments that rotate 360 degrees and become an enormous head when aligned.
It's a captivating show to watch it moving and it continues to attract a huge amount of visitors every year. Definitely a must-see!
Where to Stay in Charlotte, North Carolina
Budget Hotels in Charlotte
Quality Inn & Suites Charlotte Airport – this hotel is located very near the airport and offers good accommodation at convenient prices.
The swimming pool and fitness center are available as well.
Continental Inn – Charlotte – located only a short walk from downtown this hotel will help you explore the city easily.
If you're coming in by car there's a free parking available too.
Motel 6 Charlotte – Fort Mill, SC – is another interesting option in Charlotte if you're traveling on a budget.
Many city attractions are located near this hotel so it's especially convenient for those of you who plan to explore Charlotte.
Medium range Hotels in Charlotte
Radisson Hotel Charlotte Airport – a 4-star hotel with nice rooms located near the airport.
It features modern amenities, a fitness center, a swimming pool, a free parking and a restaurant.
Hilton Charlotte University Place – a beautifully located 4-star lakefront hotel with a lovely swimming pool.
This hotel is especially convenient if you're visiting Charlotte's UNC Campus.
Hyatt Place Charlotte Arrowood – if you're looking for a nice and cozy accommodation not far from many points of interest in Charlotte check out this hotel.
Luxury Hotels in Charlotte
Le Méridien Charlotte – this 5-star hotel is a fantastic option for those of you who look for a high-end and luxury accommodation in Charlotte.
Apart from the elegant rooms, Le Méridien features a swimming pool, a rooftop bar, a fitness center and a restaurant.
Sheraton Charlotte Hotel – if you're looking for a nice accommodation in a business district you should definitely consider this one.
Many interesting attractions are located a short walk away from Sheraton such as Blumenthal Performing Arts Center, Mint Museum of Craft Design or Freedom Park.
The Westin Charlotte – this hotel offers luxury accommodation in the heart of the city and has fantastic facilities for their guest to enjoy.
There's also an on-site restaurant with lovely food and exquisite wine.
The Mint Museum of Craft Design is located only minutes away and so is the Bank of America Corporate Center.
This list provides an array of activities that you have the opportunity to enjoy in Charlotte while you are visiting. Across the city, there are many hidden gems as well as major attractions that could keep you entertained for as long as you would want to stay. No matter what you do, we hope you enjoy your time in Charlotte!
If you're looking for another great city to visit in the US, don't miss my guide with the best things to do in Omaha, Nebraska or if you want to fly to Ohio check out the 15 top things to do in Dayton!