Singapore is one of the most important economic and cultural centers of Southeast Asia and definitely one of the most prosperous too.
It comes as no surprise to me that there are millions of tourists from all over the world visiting Singapore each year.
REASONS TO VISIT SINGAPORE
I love Singapore for many so different reasons that I thought I will share them with you and tell you why you will never get bored in and with a city like that.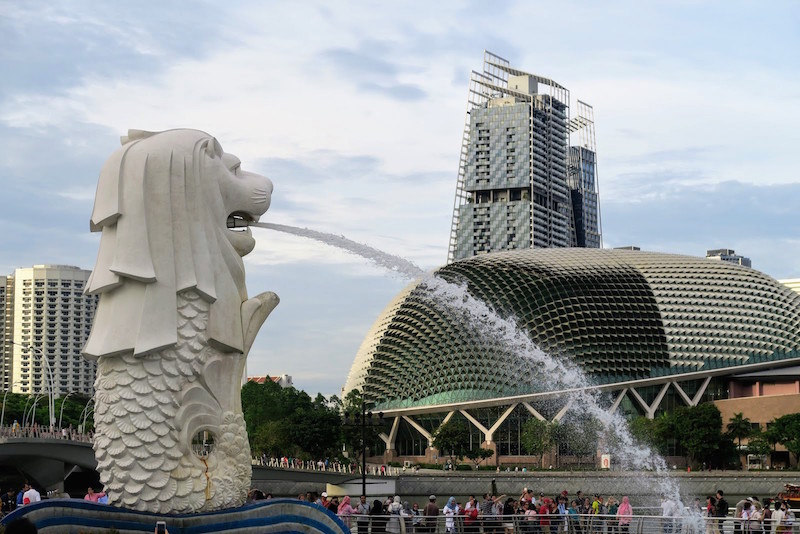 THERE ARE MANY AMAZING PLACES TO SEE
It's kind of impossible to get bored in Singapore, and it has so much to offer from the cultural and historical point of view.
Some of the spots you can't miss include

Chinatown – a vibrant area of Singapore full of colors, amazing food and of course a wide selection of markets and little shops. You can spend an entire day there and still feel like going back the day after. Also for a more in-depth experience make sure you visit the Chinatown Heritage Centre, Buddha Tooth Relic Temple, Thian Hock Keng Temple, and Singapore City Gallery – just to name a few.

Merlion – is a symbol of Singapore and it comes in the form of a creature with a body of a fish and with a head of a lion.

Little India – one of my favorite parts of the city this place is a real heaven for your senses. I fell in love with its picturesque alleys, historical temples, and lovely food.

Marina Bay – the view of Marina Bay, especially by night, is something I think I will remember forever.
To discover other amazing places to see check out my post about things to do in Singapore.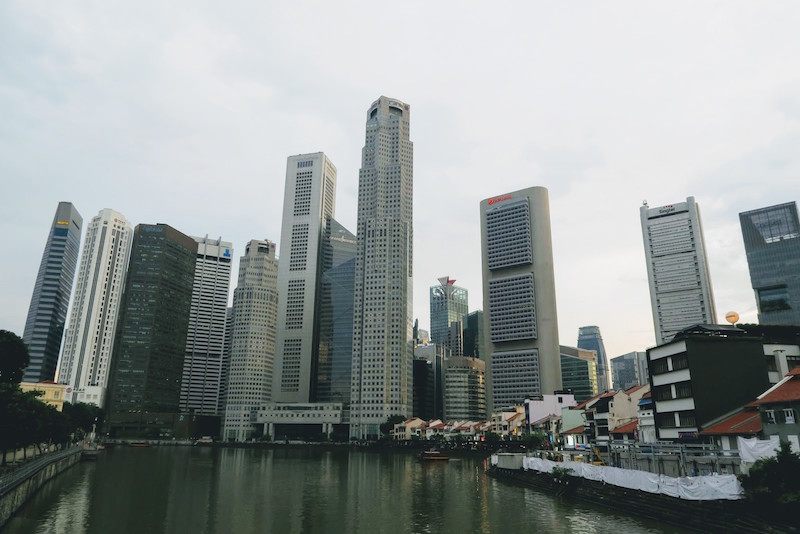 IT IS A GREEN CITY WITH PLENTY OF PARKS AND GARDENS
As soon as I arrived in Singapore, I was so thrilled to discover it had so many green spaces, parks, and gardens.
Since it is located in the tropics and the temperatures are high all year long it is great to have places where you can relax, read a book and simply spend some time outside.
Of course, I have to mention the famous Gardens by the Bay that attracts millions of tourists and also locals every year.
Other parks I loved include Pearl's Hill City Park – located on the corner of Chinatown, Dhoby Ghaut Green, Tiong Bahru Park and War Memorial Park.
Singapore is certainly a big and busy city, but if you need a moment of peace and tranquility, there is a wide selection of lovely and calm green oasis available too.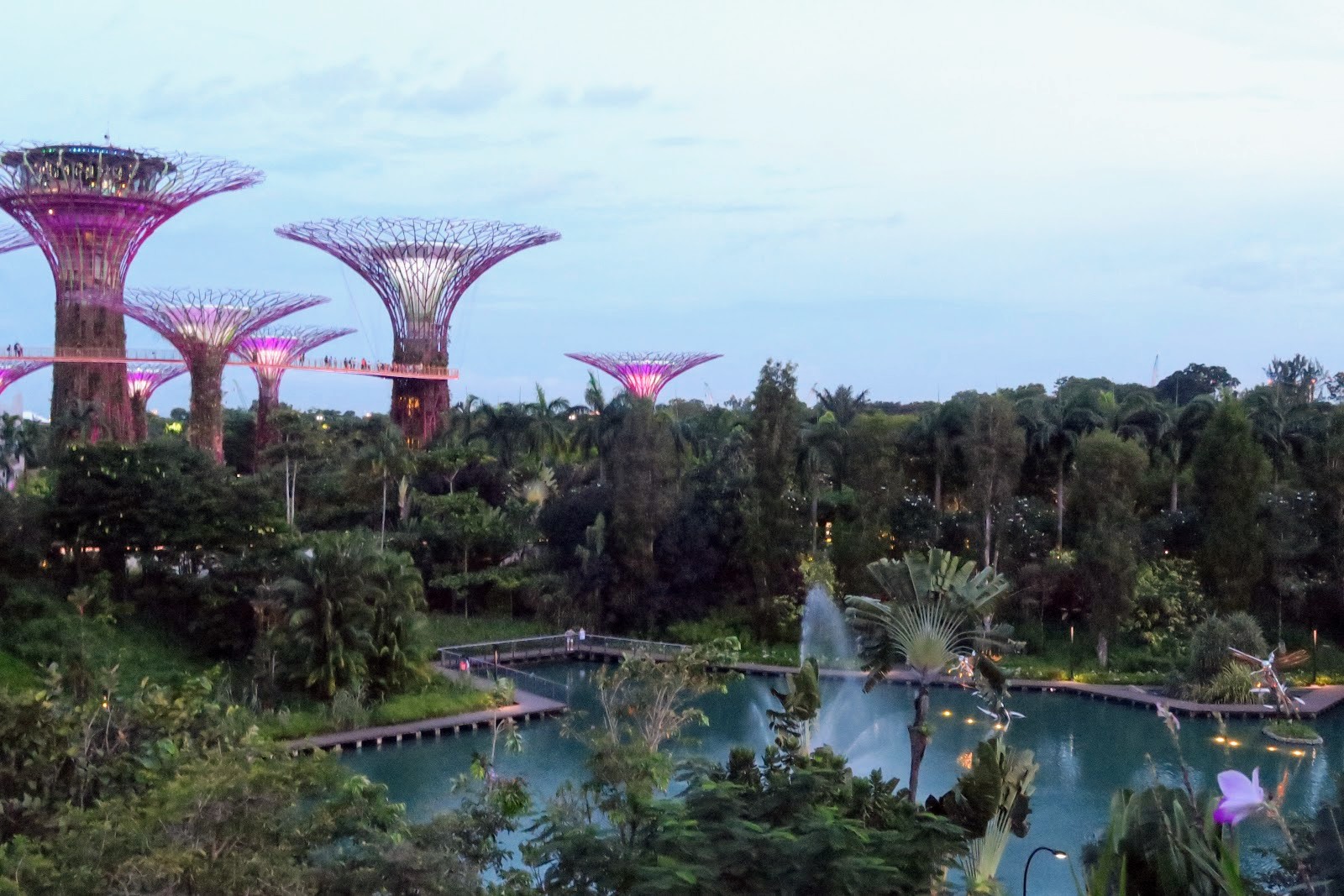 CRAZY SHOPPING
Singapore is host to many shopping malls, shopping streets, and markets where you can find anything from expensive luxury brands to medium and low-priced as well.
I've listed some of the most popular places to shop in Singapore.
Orchard Road
If you love shopping, you can't miss the most important shopping street of Singapore – Orchard Road.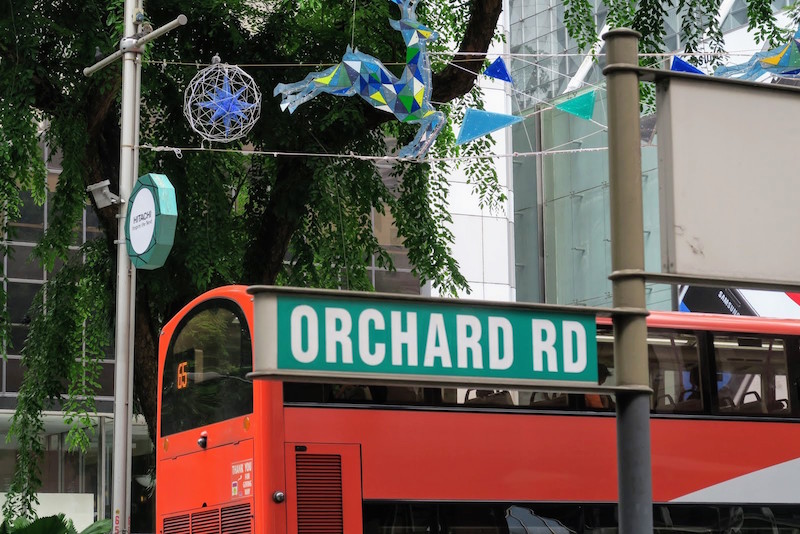 There are so many stores and shopping malls available that you could spend an entire day there and still probably wouldn't manage to see everything.
I spent some time in the futuristic ION Orchard Mall which offers all the main fashion brands but also many great places to eat.
Other interesting shopping malls in Orchard Road include Orchard Central, 313@Somerset, Paragon, Ngee Ann City and CK Tangs among others.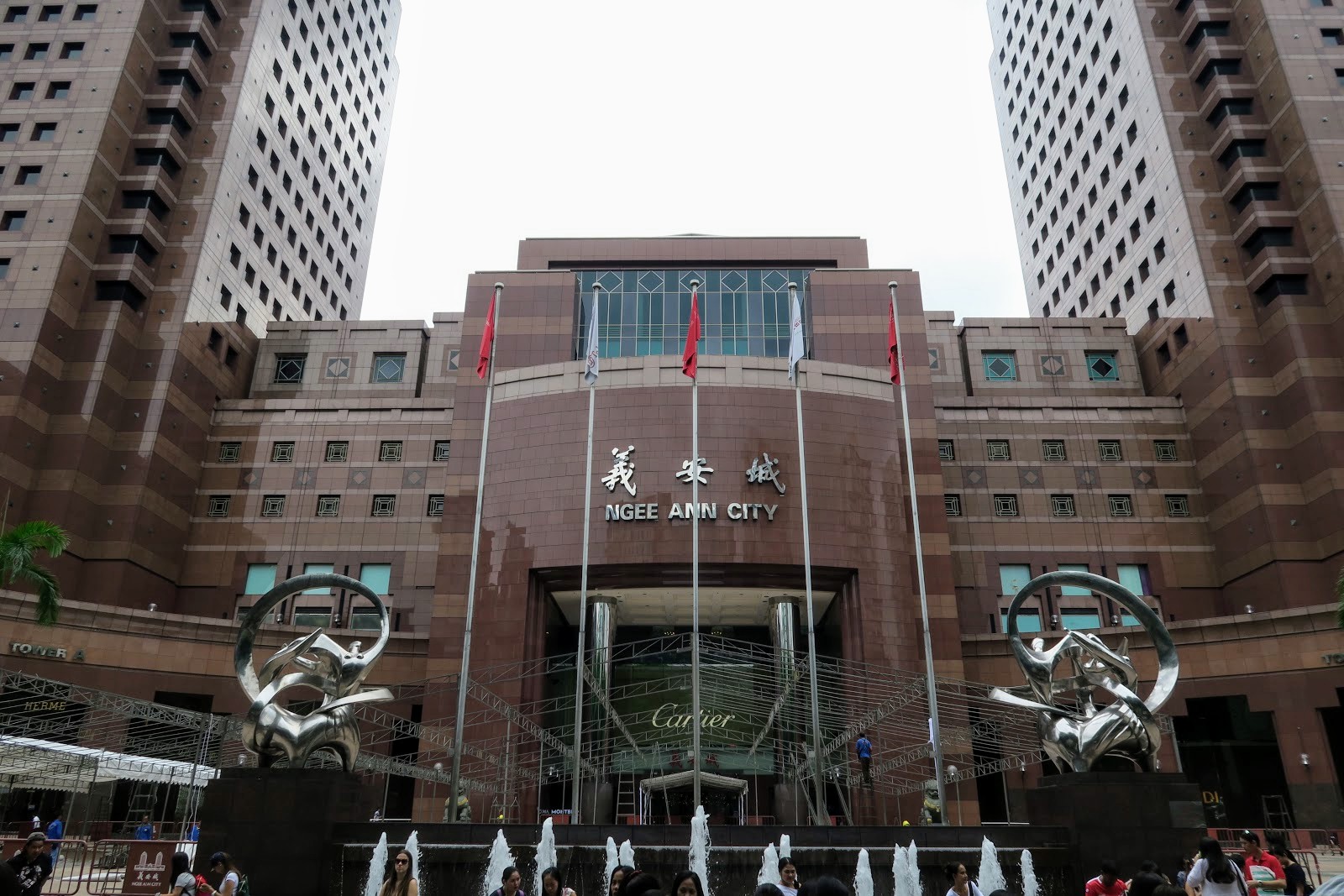 Chinatown
Chinatown is the best place to find a souvenir or some gifts for friends and family, and most importantly it's a really fun location for shopping.
You can practice your bargaining skills and sometimes if you're lucky you might find real gems in the middle of the mountains of colorful merchandise.
I am a big fan of flea markets, so I loved walking around vibrant street stalls while soaking in the atmosphere, but if you prefer there are also modern shopping malls available.
Electronics
If you are looking to buy electronics, you are definitely in the right place.
Some of the best all things electronics malls include the Mustafa Centre in Little India, Harvey Norman, and Sim Lim Square.
IT IS HOME TO THE BEST HOTELS IN THE WORLD
Singapore is home to some truly amazing hotels and I always have a great time staying there.
Tip: I've created a full guide on the best places to stay in Singapore – make sure to bookmark it for your future reference.
Of course, probably everybody has heard about the iconic Marina Bay Sands Hotel – with the world's largest infinity pool, but I would also like to mention other fantastic hotels in Singapore that definitely deserve your attention:
Parkroyal on Pickering – a wonderful 5-star hotel surrounded by green gardens
Swissotel Merchant Court Singapore – a modern property with an incredible pool
Pan Pacific Singapore – located in the Financial District of Singapore this place guarantees fantastic wonderful views and best quality services
Fairmont Singapore – a 5-star location with fantastic rooms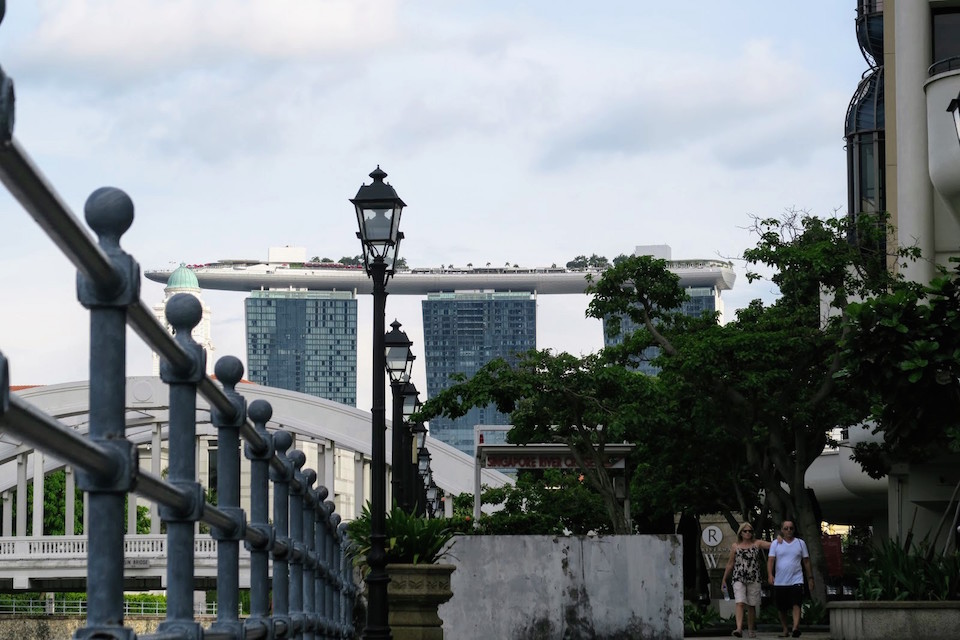 IT'S CLEAN AND SAFE
Singapore is one of if not the cleanest city I've ever been to.
It is practically spotless, and as soon as I stepped off the plane into the airport, I was impressed with levels of cleanliness and organization I encountered there.
Of course, to obtain this, there are many strict rules that need to be followed by local people and by tourists.
So forget about spitting a chewing gum on the ground or leaving a litter anywhere other than in a bin.
Vandalism is punished by law and smoking is also banned in most places.
Singapore is also one of the safest places on the planet.
Of course, you always have to take the usual precautions (avoid walking alone at night and sticking to crowded locations), but the friendly people, police and many cameras present made me feel secure and relaxed during my stay there.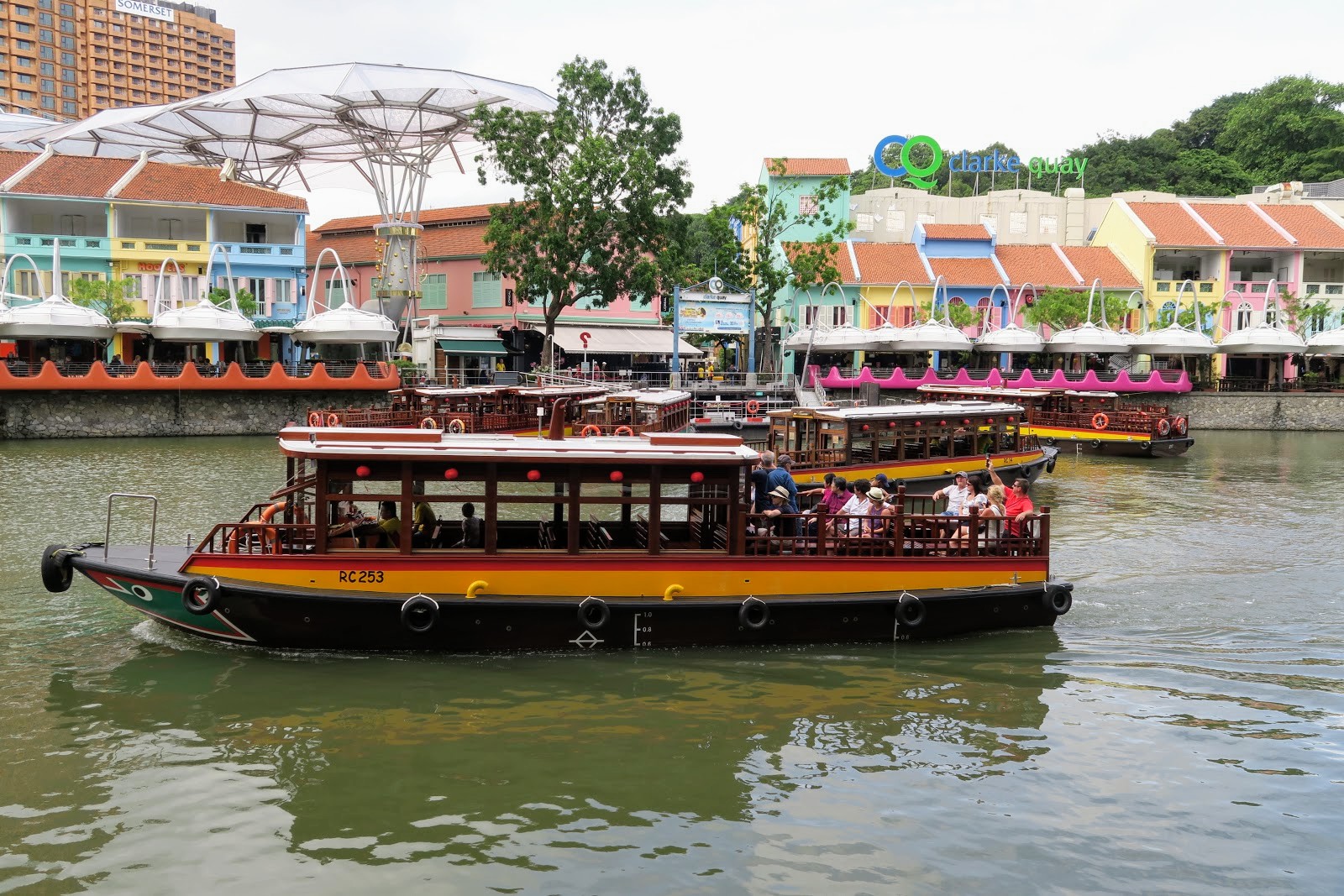 TRYING LOCAL FOOD
I am a huge food enthusiast, so I was really excited to discover and learn more about Singaporean cuisine.
Since Singapore is such a cultural melting pot, I expected the food there to be a wonderful mix of Asian influences, and I was right.
I could honestly eat rice and noodles every day so my taste buds were definitely satisfied during my trip there.
Some of my favorite dishes were:
Bak Chor Mee – a soupy dish with minced meat and noodles

Hokkien Mee – with rice noodles and prawns

Dim Sum

Hainanese Chicken Rice