Phuket is the largest and the most populous Island in Thailand and it offers a wide array of interesting and fun activities and things to do.
You can spend your entire holiday enjoying the beautiful sandy beaches of this tropical paradise or take advantage of some of its historical attractions, its nightlife or gorgeous natural landscapes.
It's really up to you how you fill your days, the sure thing is you will have a wide choice of options to chose from.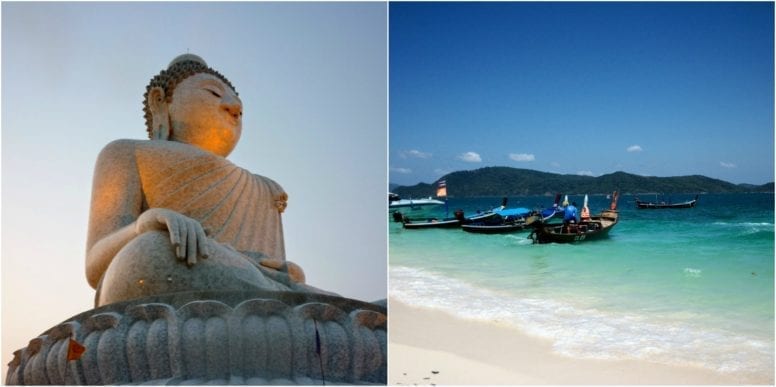 THINGS TO DO IN PHUKET
THE BIG BUDDHA
The Big Buddha is one of the main tourist attractions and a very important place of worship in Phuket.
The statue is 45 meters tall and since it is situated on a mountaintop in Ao Chalong it can be easily seen from many spots on the Island.
The Big Buddha is made of marble and I loved how calm and peaceful it felt to be there and admire its magical beauty.
I also really enjoyed the drive up to the Big Buddha, it was a great opportunity to soak in some really amazing views and all the nature around.
Once you get to the statue you can also take lovely photos of the whole Phuket from the top.
When it comes to practical tips just make sure to wear appropriate outfit since just as in any other temple in Thailand showing your legs or shoulders is not allowed.
You can visit the Big Buddha in Phuket every day from 6 am to 7 pm.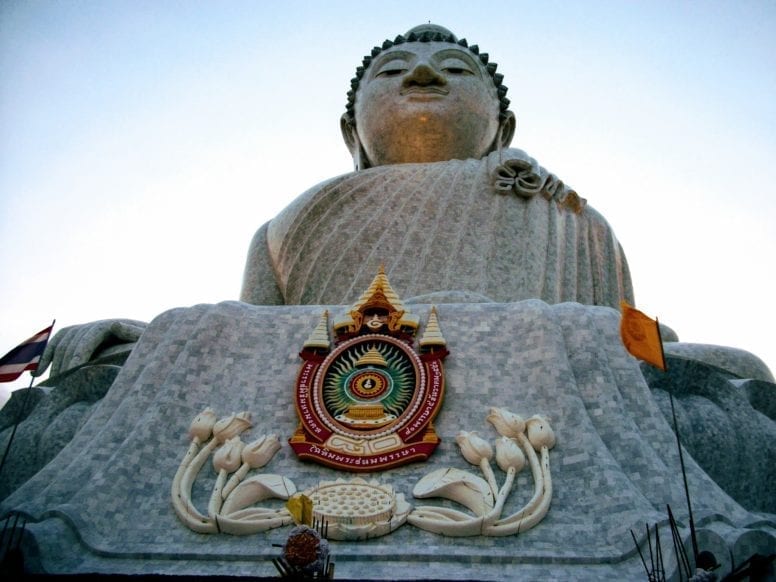 PATONG AND PATONG BEACH
Patong is the most touristic town of Phuket and also the most famous beach resort on the Island.
Many bars, clubs, and restaurants are located there so if you are looking for intense nightlife and partying this place will be perfect for you.
It is also home to a wide choice of affordable accommodation which attracts backpackers from all over the world.
There are also many shops and markets open until late at night that sell literally everything from clothes, jewelry and artwork to food and second-hand goods.
Patong is usually very crowded and busy with loud music and heavy traffic especially in the evening or at night.
During the day most people who stay in the area relax on the Patong Beach – a long sandy beach located nearby.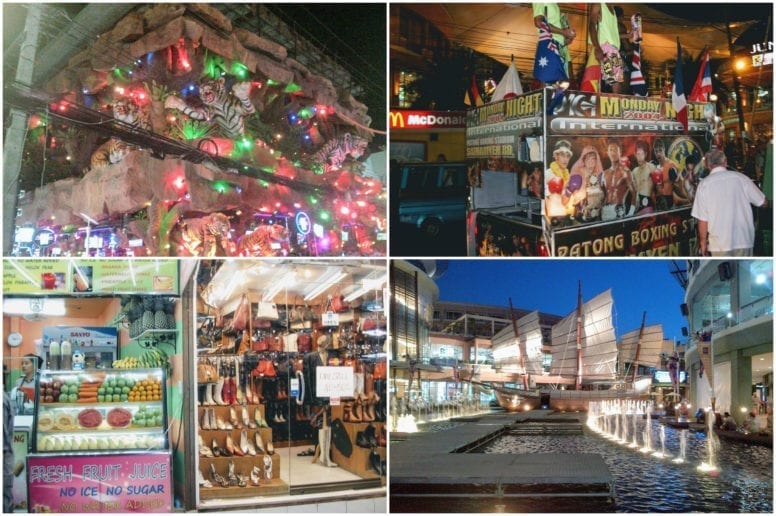 A DAY TRIP TO ONE OF THE NEARBY ISLANDS
Phuket is surrounded by many beautiful small Islands that can be easily reached by a long tail boat or with a speedboat.
If unspoiled beaches, crystal clear water, and great nature is what you are looking for then you have to take a one day trip to the Islands around Phuket.
Here are some of my favorite locations:
Coral Island (Koh Hae)

Koh Bon

Koh Khai Islands

Koh Phi Phi

Similan Islands
The first two Islands are located very near to Phuket and you can take a longtail boat from Rawai to get there.
When it comes to the rest it is better to go with a speedboat as they are not as near.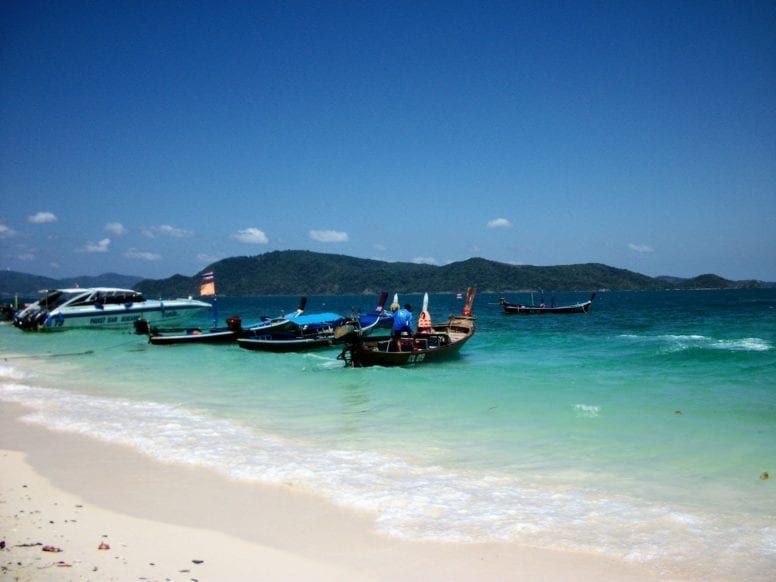 PHROMTHEP CAPE VIEWPOINT
Another must-see in Phuket is definitely Phromthep Cape viewpoint – the most famous panoramic point of the Island.
Phromthep Cape is my favorite place to admire sunsets in Phuket and it is one of the most romantic and beautiful spots you can find in the area.
Phromthep Cape is located in Nai Harn area of the Island and you can get there by car, scooter or by walking which will be a great replacement for your daily workout.
Once you get there, make sure to take some pictures but mostly enjoy the view.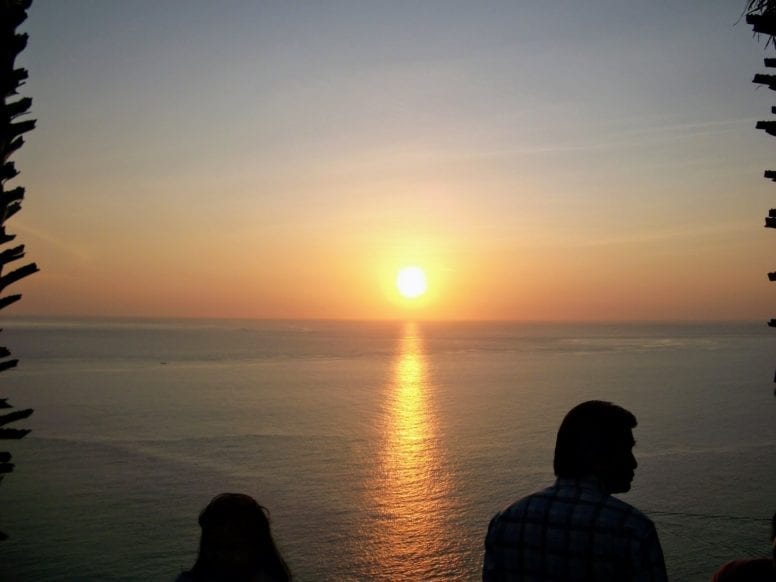 VISITING SOI DOI FOUNDATION 
If you love animals and have a possibility to help those in need please consider looking at the Soi Dog Foundation – a nonprofit organization which takes care of abandoned dogs.
It is based in Mai Khao in Phuket and you can actually go and visit it and see directly some of the animals being helped there.
The Soi Dog Foundation sterilizes dogs, cares for the homeless ones and keeps saving them from illegal trades.
If you wish to support this amazing organization, go on their website www.soidog.org where you will find all the details regarding making donations.
TRY THE LOCAL RESTAURANTS
Anywhere I go I'm always curious to try the local dishes and taste new flavors and the food is always a very important part of every trip I take.
Luckily Phuket is full of small and cozy restaurants where you can try the most famous Thai specialties – I've even listed my best restaurants in Phuket in a separate post to help you choose.
I especially loved the tiny family-run places with just a few tables available where I was able to enjoy delicious and freshly made Thai food and friendly and easy going atmosphere.
Of course, I fell in love with the famous Thai fried rice and Thai pineapple fried rice but apart from that there is a wide choice of options such as pad thai, soups or seafood just to name a few.