No matter if you are a first-time traveler or you've visited this city many times before, there are always plenty of things to do in Bangkok.
Traveling to the capital of Thailand is always an incredible experience, so exciting and intense that you want to book a ticket to go back the moment you leave.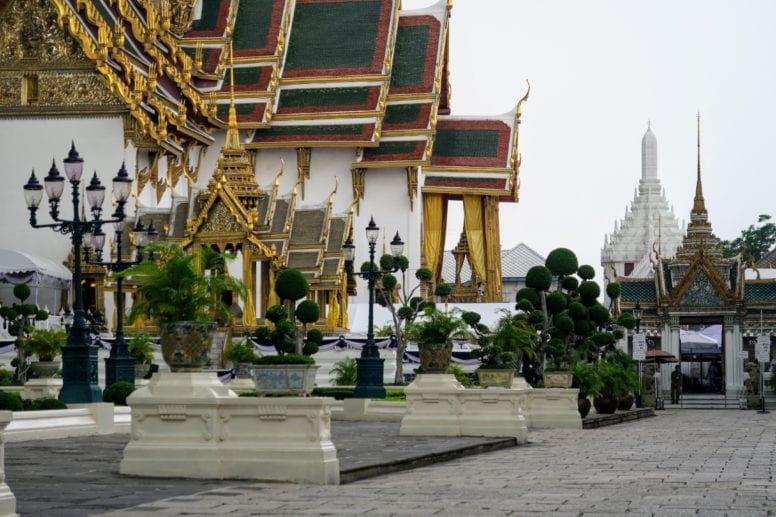 Bangkok is by far my favorite city in the world and even though I visit it very often I'm sure I will still find something new and interesting to see and do the next time I go there.
Over the past years, I had a chance to admire the most touristic (but still amazing) places of Bangkok but also to experience some of the "hidden" spots not everybody knows about.
Below you can check out my personal list of top fun things to do in Bangkok, make sure to let me know your thoughts and share your favorite picks.
Things to Do in Bangkok
Visiting Wat Arun
Wat Arun is a must see and I like to go and visit this magical place known also as the Temple of Dawn each time I'm in Bangkok.
Wat Arun Temple has a rich history which presumably dates back as far as 1600.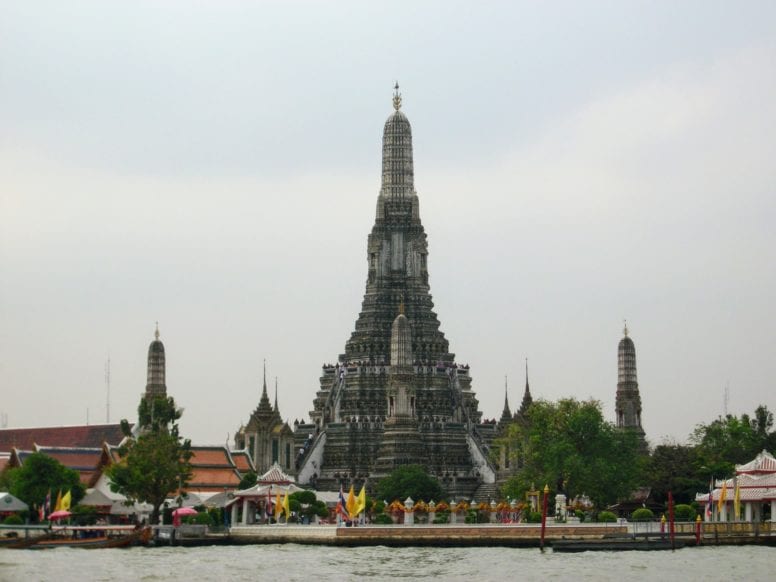 Every time I see it from the ferry I get caught off guard because of its majestic beauty and incredible riverside location.
This place is heaven for architecture fans since it's made of multicolor pieces of porcelain and seashells – I could have spent hours admiring beautiful images and shapes they form.
You are also not going to regret if you decide to take those steep (and a bit scary) stairs, the view from the top is breathtaking and it is a perfect spot to take some amazing pictures.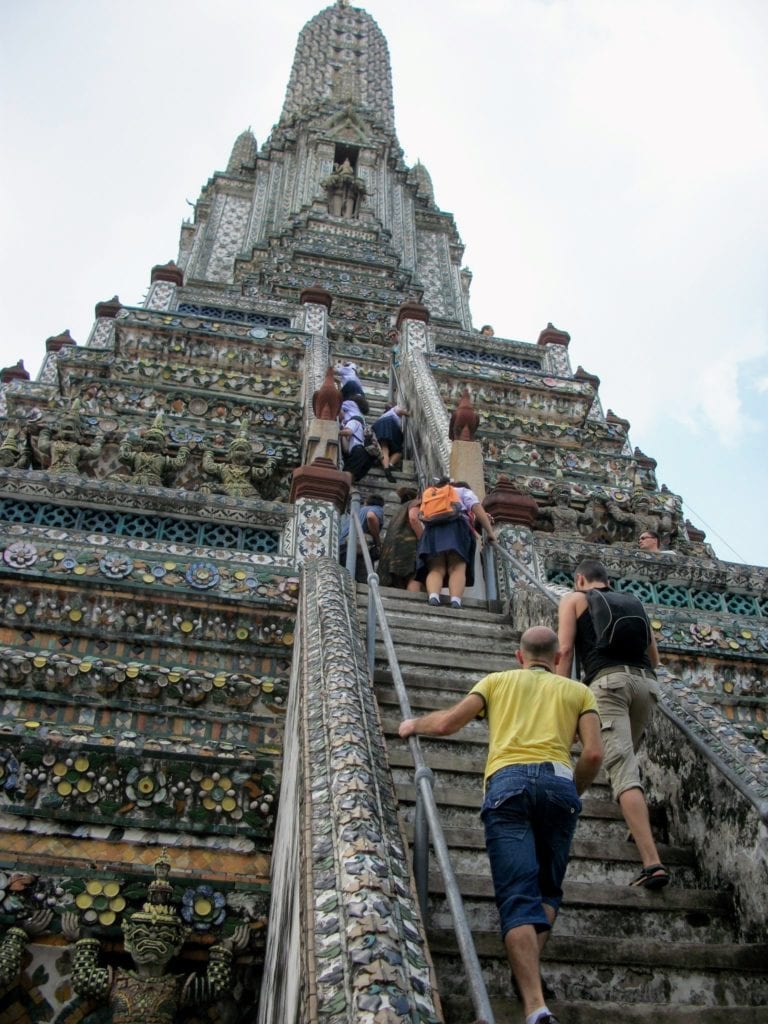 Visiting Jim Thompson House
I wanted to visit Jim Thompson House & Museum for a long time but somehow it always got pushed back and other locations would overtake.
I was also afraid it was overly tourist-oriented but was determined to visit during my last stay in Bangkok.
I am glad I did because I was so pleasantly surprised by this place and loved every bit of the guided tour.
Jim Thompson House Museum is a remarkable place with interesting history and magical atmosphere – all of which, right in the middle of a huge and busy city.
The entire tour will take around 30 minutes to 1 hour and the museum is open daily from 9 am to 6 pm while the entrance fee is 150 THB.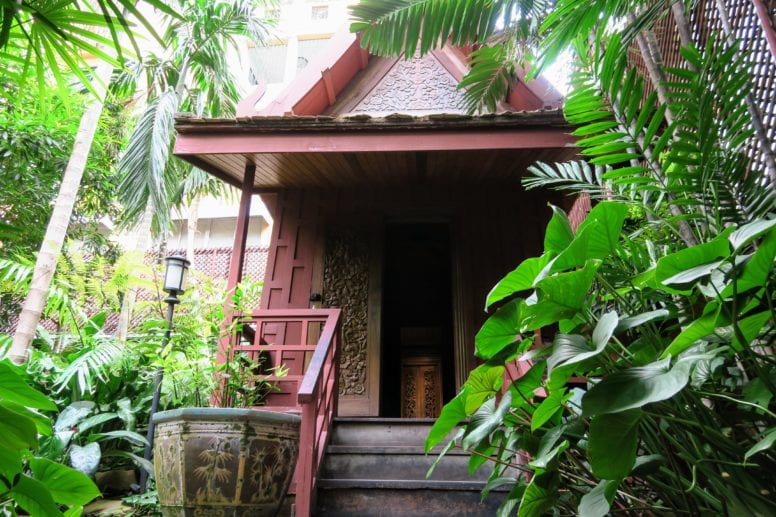 An afternoon at Lumpini Park
Created back in 1920, the Lumpini Park has become an open-air oasis in the metropolitan city of Bangkok.
There are many attractions and recreations spots but I loved it mostly for the possibility to relax and escape the big city chaos and stress.
If you have a free afternoon I suggest you bring a good book and enjoy some fresh air at the Lumpini Park.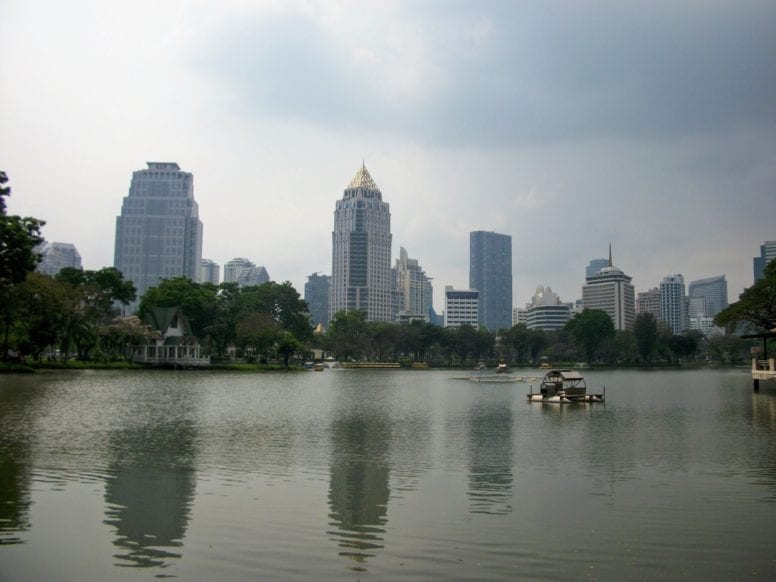 Also, it is very likely that you are going to meet large monitor lizards there.
Don't come too close, they might seem logy and slow but I assure you they are not, in fact, they can be quite powerful.
Of course, there is no need to panic when you meet them, they only became aggressive when they feel threatened so as long as you keep a safe distance you will be fine.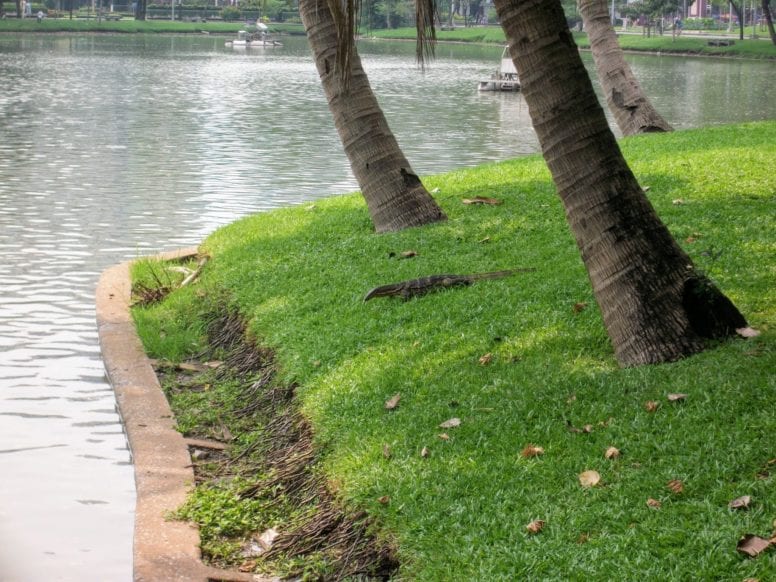 A morning at Wat Pho – Temple of Reclining Buddha
Wat Pho is another must see in Bangkok and since it is conveniently located very near to Wat Arun I think it's best to see both temples on the same day.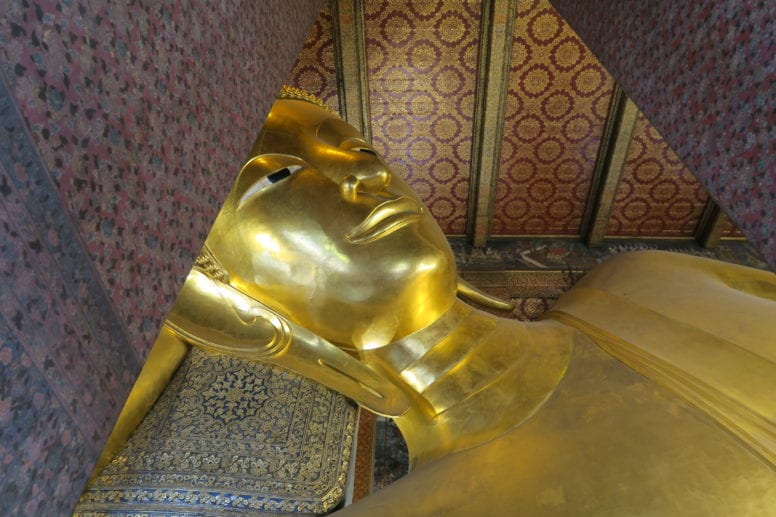 Wat Pho is open every day from 8.30 am to 6.30 pm and the ticket costs 100 THB (free drinking water is included in the price).
Please remember to dress appropriately as you are not going to be allowed to enter if you bare too much skin.
I was mesmerized by the beauty of the reclining Buddha and so many other statues of Buddha present in this temple.
The reclining Buddha is 15 m high and 46 m long and is covered in gold leaf.
Wat Pho Temple is also home, since 1955, to the Thai Traditional Medical and Massage School.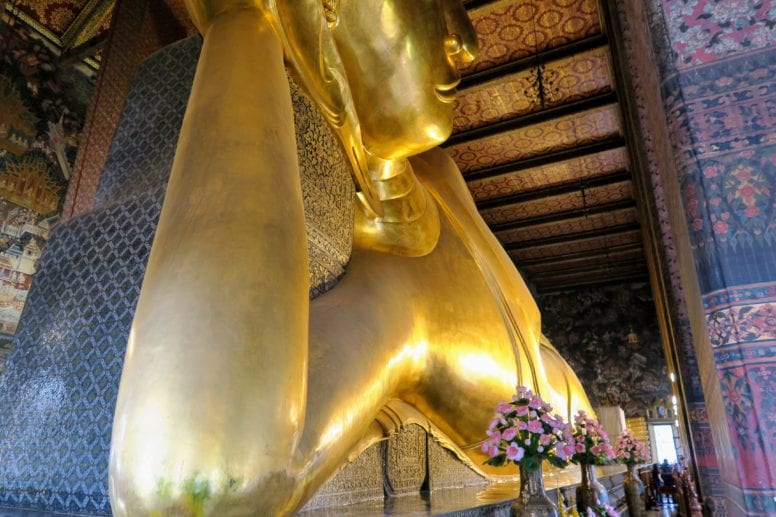 Discover Khao San Road
Khao San Road is a short but very famous if not the most famous road in Bangkok.
It's a real backpacker's hub and many tourists opt to stay there for the convenient hostels but most of all for the incredible atmosphere.
Khao San Road is loaded with market stalls, restaurants, tattoo studios and travel agencies and is always crazy busy and full of people.
In the evenings it becomes a perfect place for partying as well, many bars play loud music and stay open until late at night.
When I travel to Bangkok I usually stay in different parts of the city in hotels such as Grande Centre Point Ploenchit but I love to visit Khao San Road for a quick shopping session and to have lunch or try one of the exotic snacks they sell there afterward.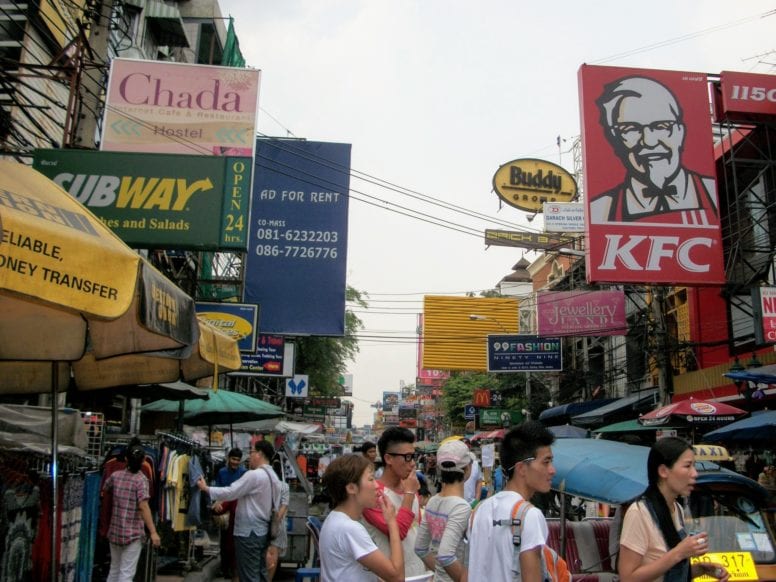 Seeing the Grand Palace and Wat Phra Kaew
This is certainly one of Bangkok's top attractions and you simply can't miss it.
Even though the Grand Palace in Bangkok is no longer an official residence of the Kings of Siam it is still used for official events.
There are many buildings within the walls of the palace, among which the Temple of the Emerald Buddha (Wat Phra Kaew) that is considered the most important temple in Thailand and also an architectonic masterpiece.
The sacred Emerald Buddha (14th century) made of green stone and about 26 inches tall is located there.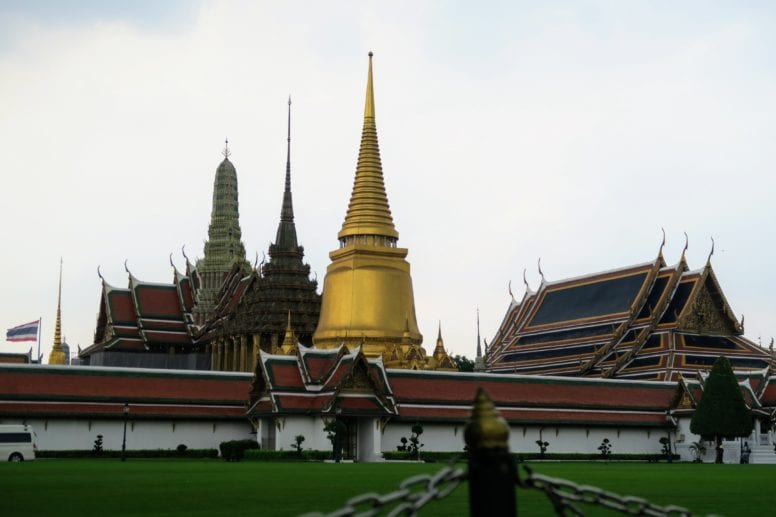 You can easily spend an entire day there, learning all about the history and meaning of every temple and ritual of this place.
It is open daily from 8.30 am to 3.30 pm and the entrance fee is 500 THB.
Just like in every other Thai sacred temple an appropriate outfit is required.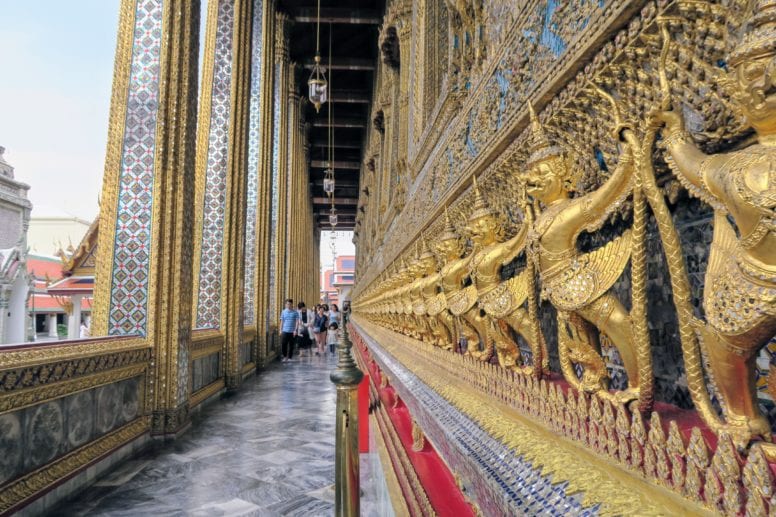 If you love Thailand as much as I do and want to discover other parts of this amazing country then check out my article about things to do in Koh Lanta and also my travel guide to Ao Nang in Krabi.