Koh Lanta (or more precisely Koh Lanta Yai) is located off the Andaman Coast and is one of the most beautiful Islands in Thailand.
It is certainly less busy and more relaxing compared to other top locations in the Land of Smiles such as Phuket or Koh Phi Phi for example.
You are not going to find a crazy nightlife or full Moon parties in Koh Lanta but you will certainly get a chance to rest and forget about all the daily life stress.
Even in such a peaceful and calm setting, however, there is still a lot of things to do and see and today I'm sharing some activities you just can't miss while visiting Koh Lanta.
What To Do In Koh Lanta: Discover The Top Things To Do On The Island

Visiting Koh Lanta Old Town
Koh Lanta Old Town is a charming little place where you can still soak in the "original" and unspoiled Thai culture and way of life.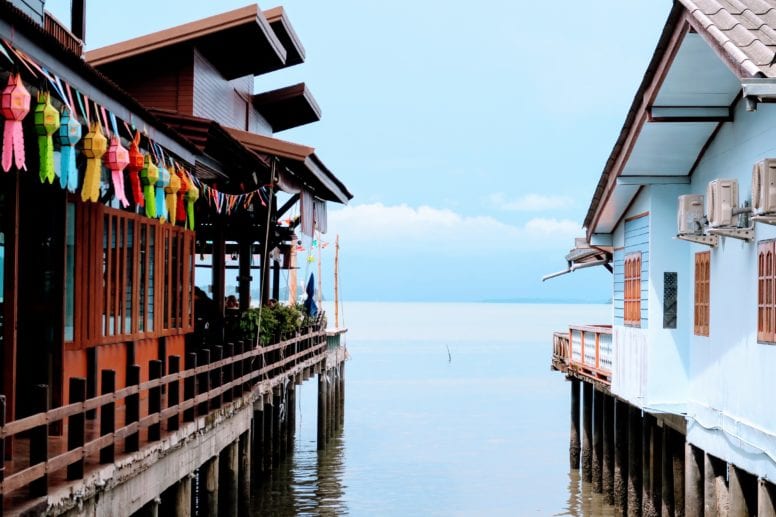 I imagine this is how most of the small towns in Thailand must have looked like maybe 20 or 30 years ago before the growth of tourism.
We took a pleasant walk along the main road where we could admire all the souvenir shops, seafood restaurants, and many cafes or places to buy a fresh fruit shake.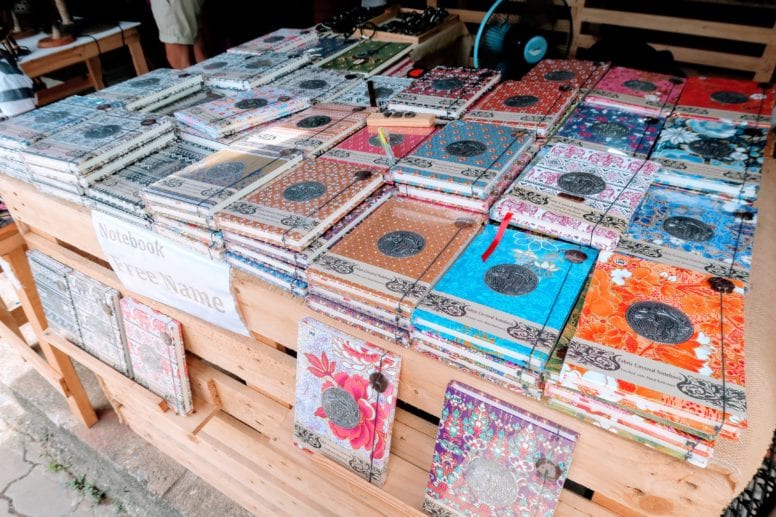 There is also a beautiful Old Town Pharmacy right at the beginning of the main road: make sure to check it out!
A tip for photography enthusiasts: for some really delightful views and incredible photos go to the Old Town Pier.
Mu Ko Lanta National Park
Mu Koh Lanta National Park is located on the Southern tip of the Island and is a "must" on the things to do in Koh Lanta.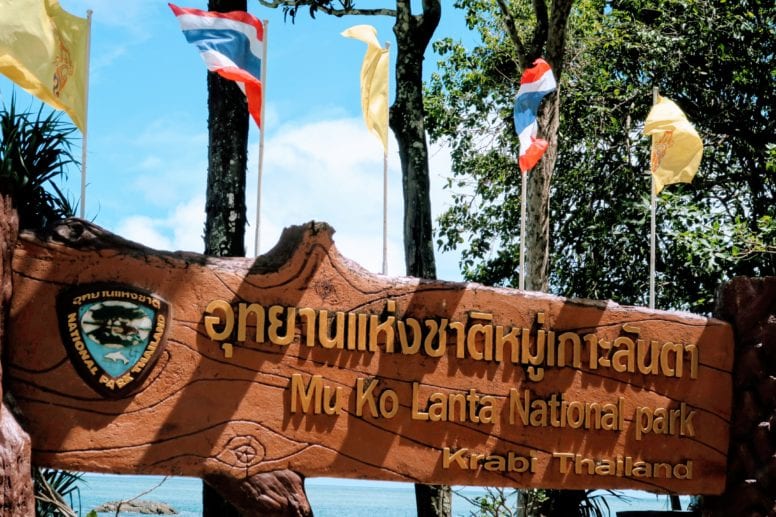 The entrance fee is 200 THB for foreigners and 40 THB for Thai, 20 THB for a motorbike and 30 THB for a car.
This National Park was established in 1987 and was declared as the 62nd National Park of Thailand in 1990.
It consists of 25 islands and is a real heaven for curious explorers from around the world.
The facilities of Mu Ko Lanta National Park include a parking lot, restaurants, camping ground, and toilets.
The Park Headquarters are right there as well so you if you have any questions or need assistance you can ask them for help.
The main activities in Mu Ko Lanta National Park include guided tours to discover caves, bird, and butterfly watching and going for hikes.
It is also very likely to spot some monkeys playing around the Park.
My favorite part of this place, however, was without a doubt the beautiful sandy beach with a scenic lighthouse on the top of the cliff.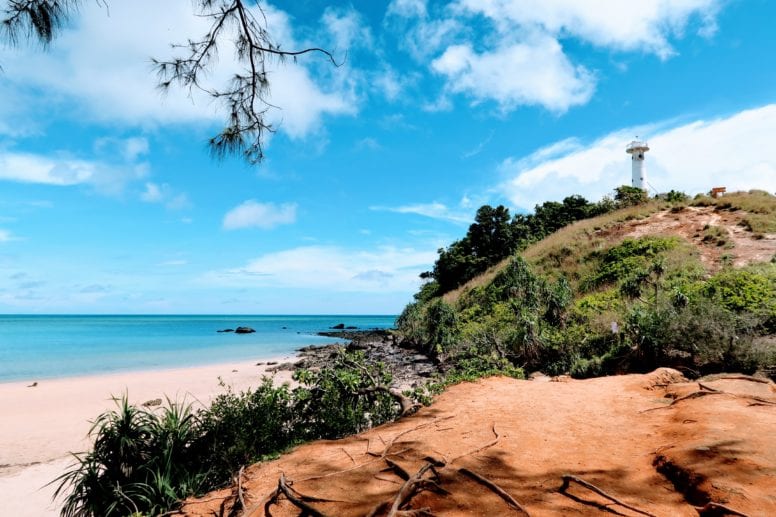 One Day Trip to one of the Nearby Islands
Koh Lanta is located in Southern Thailand in the province of Krabi which makes it a perfect starting point for exploring and visiting other amazing islands close by.
In fact, most of them can be easily reached by speed-boat within an hour or so.
There are many great tour operators in Koh Lanta and the most famed destinations include Phi Phi Islands, Koh Rok, 4 Islands (Koh Chuek, Koh Mook, Koh Kradan, Koh Mah) and Talabeng Island.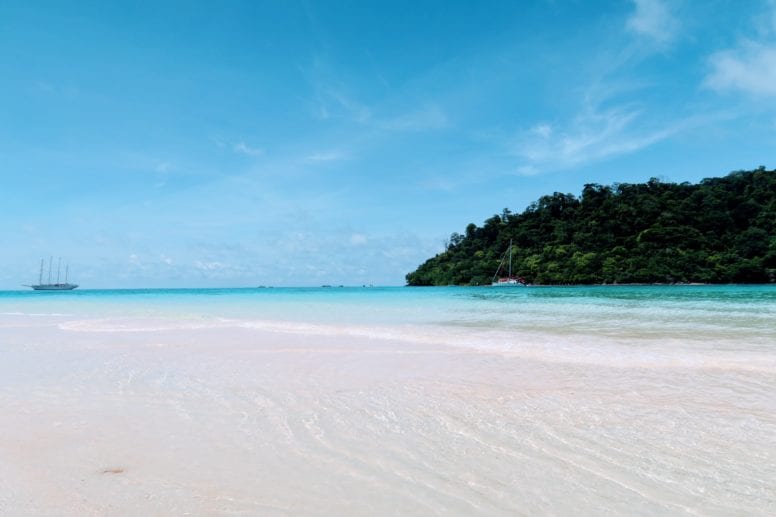 Exploring Beautiful Beaches of Koh Lanta
There are many incredible beaches in Koh Lanta, especially on the west coast and I really enjoyed exploring new places every day.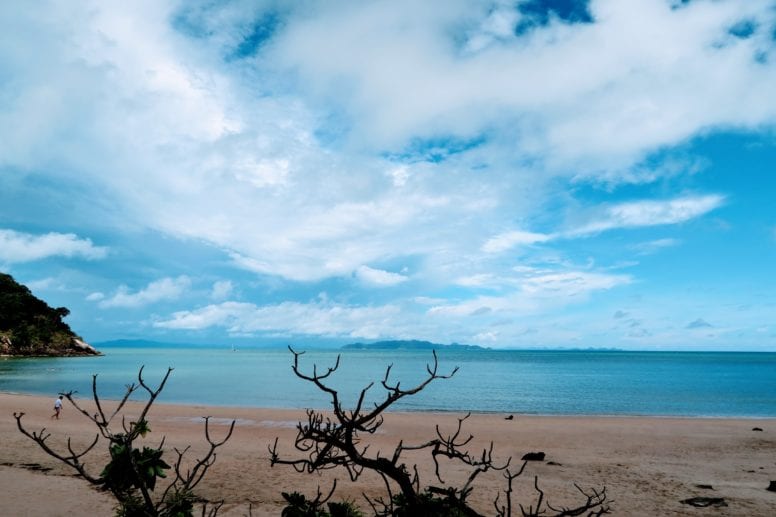 Apart from the stunning Mu Ko Lanta National Park beach, I mentioned above and which is definitely worth visiting there are many other breathtaking locations I loved.
Here are some of my favorite Koh Lanta beaches:
Phra Ae Beach
Khlong Khong
Bamboo Bay Beach
Bakantiang Beach
Nui Beach
Khlong Chak Beach
Long Beach
Relax Beach
Taking a Cooking Class in Koh Lanta
If Thai food and cooking are your passion there is no better place to take cooking courses than directly in Koh Lanta in Thailand.
It is an unforgettable experience to learn all about the different Thai herbs and spices and how to make your favorite local dishes.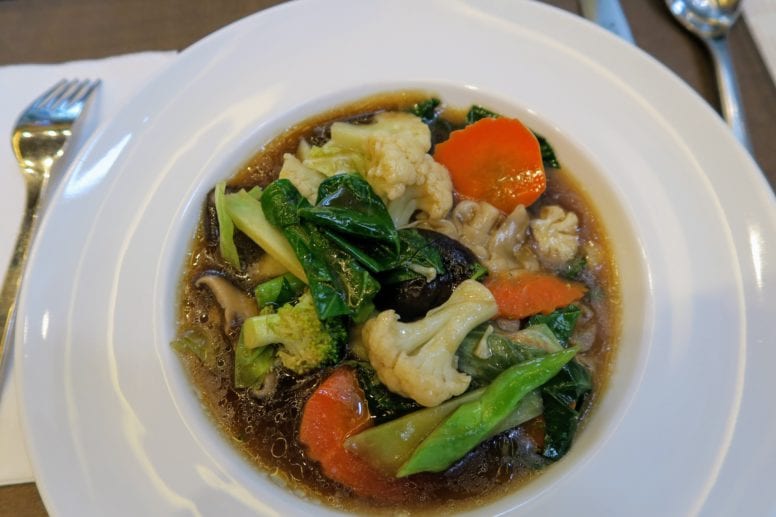 Of course, all of the classes are in English and you can arrange private lessons as well if you wish.
I think there is no better "souvenir" to bring back home for your friends and family than a new ability to prepare a delicious Thai dinner for them.
Snorkeling in Koh Lanta
Koh Lanta is a paradise for snorkeling enthusiasts and offers some spectacular underwater treasures.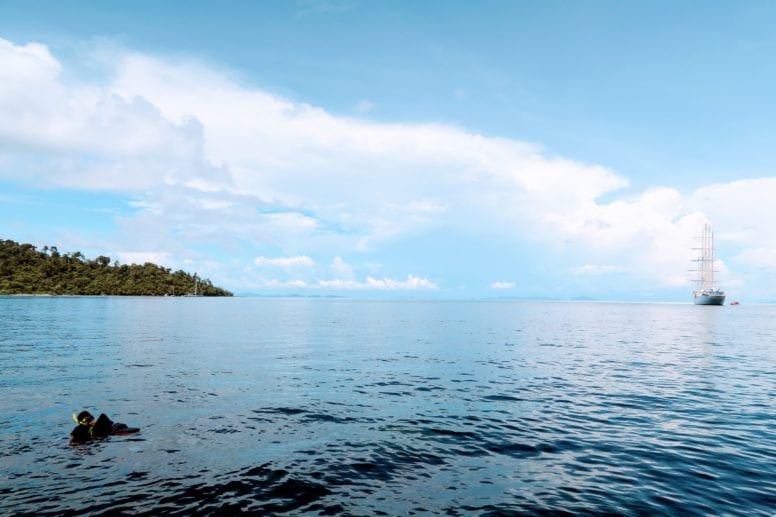 It is hard to resist the turquoise warm water and not to put your diving mask and fins on as soon as you arrive on the Island.
I dream about all the beautiful coral reefs and incredible sea life I've seen during my amazing snorkeling experience in Koh Lanta.
Renting a Scooter in Koh Lanta
Each time I plan a holiday in Thailand I'm always looking forward to many adventures on a scooter.
As soon as I arrived in Koh Lanta I went to rent one and it was so much easier and most importantly so much more fun to explore the Island this way.
I've noticed I discovered so many "hidden" corners since going around on a motorbike that would have been very difficult to find if traveling in a car.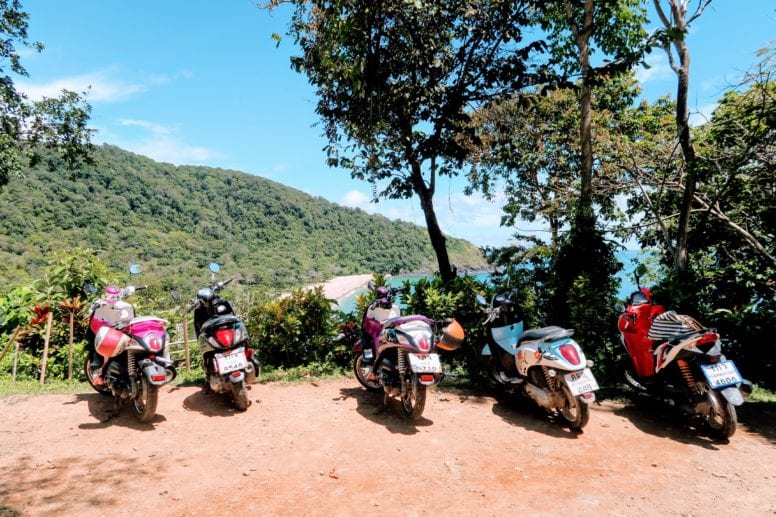 There isn't much traffic in Koh Lanta but it's still nice to have a scooter that will get you from place to place really fast.
Also, scooters are a very convenient way of transport as both rental and gasoline isn't expensive in Thailand.
Of course make sure you always wear a helmet, have a travel insurance in case anything happens and obviously an international driving permit.
Admiring Stunning Sunsets
Admiring stunning sunsets has become a tradition for me while holidaying in Koh Lanta and also my favorite part of the day.
There are many viewpoints from which you can watch the sun going down but for me personally, the best way to do that was just sitting on the beach and maybe enjoying a cocktail and a great company at the same time.
I don't think there is anything better in this world than marveling at the incredible colors that transform the sky into a masterpiece painting.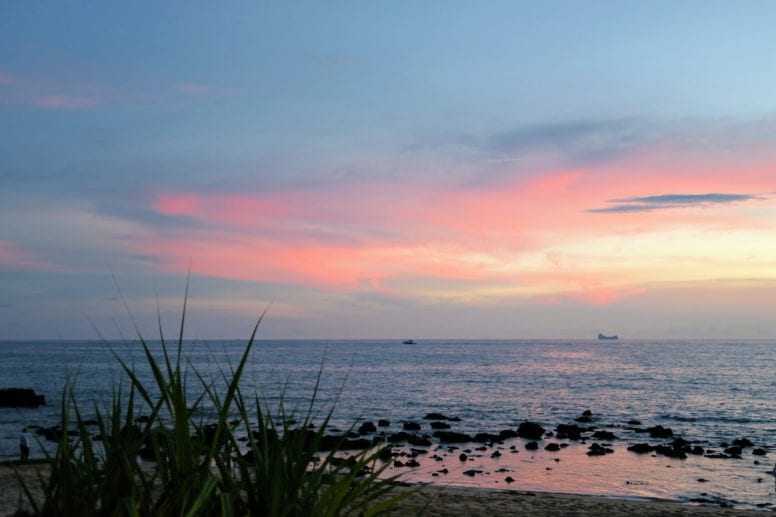 Have you ever been to this fantastic island? If yes, what are your favorite spots and which are the top things to do in Koh Lanta based on your experience?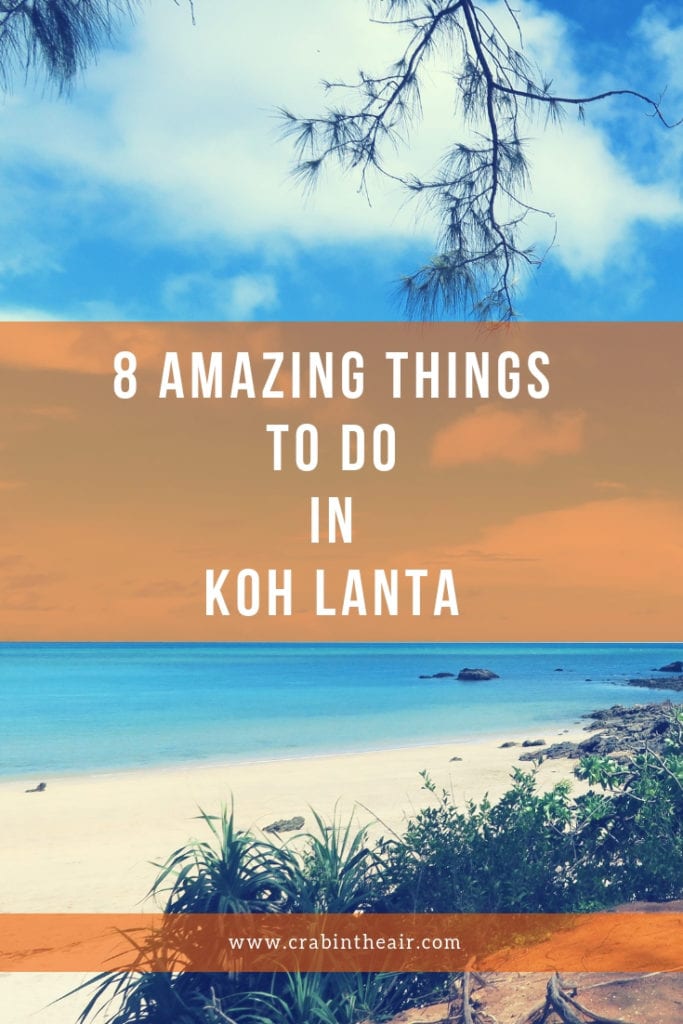 Recommended Koh Lanta Travel Guides
Here are a couple of good guides that can help you find more information regarding Koh Lanta:
If you liked this guide, I'm sure you'll love also my other top Thailand travel tips and itineraries: