Koh Rok is an Island off the Andaman Coast in Southern Thailand in the province of Krabi.
It is especially famed for being a snorkeling paradise featuring some of the most beautiful tropical fish, coral reefs and a rich variety of other kinds of marine life in the world.
You must know Koh Rok consists of two islands – Koh Rok Nok with Tha Lu Bay, Man Sai Bay and Laem Son Bay and Koh Roh Nai with Nam Tok Bay, Hin Ngam Bay, and Lak Khad Saim Bay.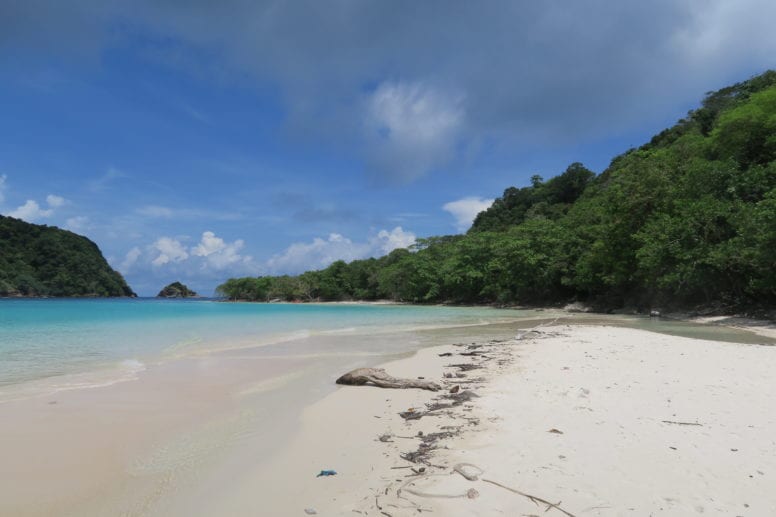 How To Get To Koh Rok
From Koh Lanta to Koh Rok
If you are staying in Koh Lanta you should definitely take a one-day tour to Koh Rok.
It takes about 40 min to get there with a speedboat and there are many operators to chose from.
Krabi – Koh Rok
If you are traveling from Krabi you might want to get a ferry to Koh Lanta first and then a speedboat from there to Koh Rok.
Phuket – Koh Rok
There are many tour operators that connect Phuket to Koh Lanta and since recently some of them offer to transfer to Koh Rok directly as well.
It should take around 1 hour 30 minutes to get there with a speedboat.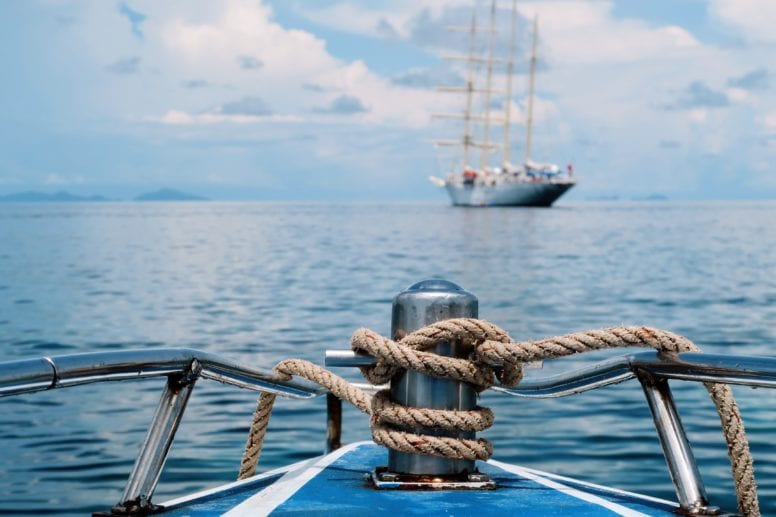 Koh Rok Snorkeling
Our snorkeling adventure started at 9 AM, the tour operator was waiting for us punctually at the Klong Tob Bay not too far from the Rawi Warin Resort and Spa where we were staying.
We traveled to Koh Rok on a very nice and modern speedboat with a group of around 20 people.
All the snorkeling equipment such as life jackets, diving masks, and fins was provided by our tour operator so we didn't need to worry about bringing anything with us.
There was also water available throughout the entire trip and some fresh fruit was offered in the afternoon as well.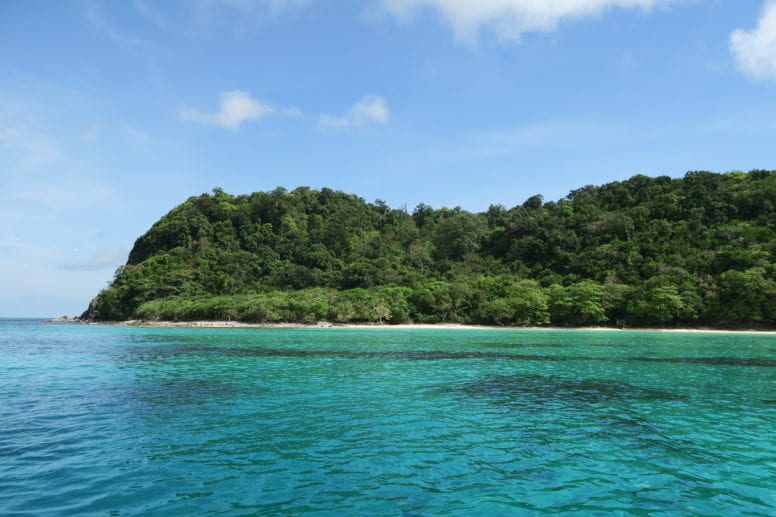 We stopped twice on the way to Koh Rok and we were able to enjoy some unforgettable snorkeling in fantastic locations.
I loved how clear the water was and will never forget all the gorgeous and colorful fish I had a chance to admire.
At around 12 PM we got to Koh Rok where we had a delicious lunch (also organized by the tour operator) and a couple of hours to enjoy the beach and discover the surroundings.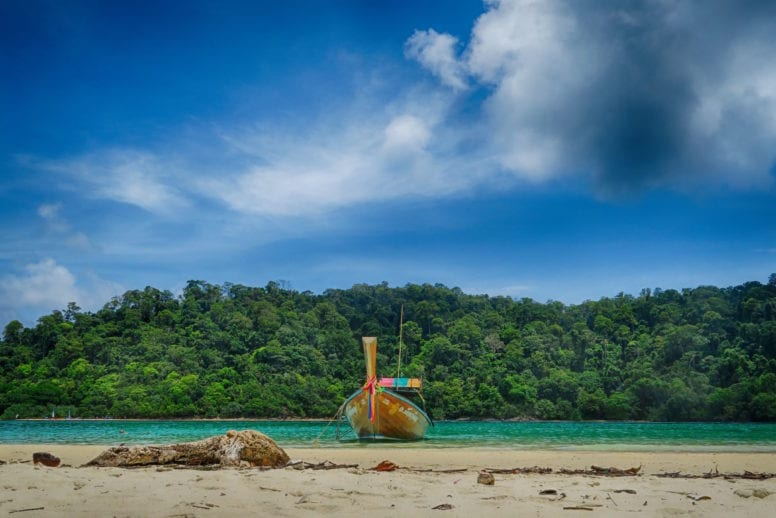 Koh Rok Map
Koh Rok is a beautiful exotic Island and the main attractions there include crystal clear water and soft white sandy beaches of course.
Apart from that, the Park Rangers Official Residence and a restroom there is not much else which makes it a wonderful place to relax and to reconnect.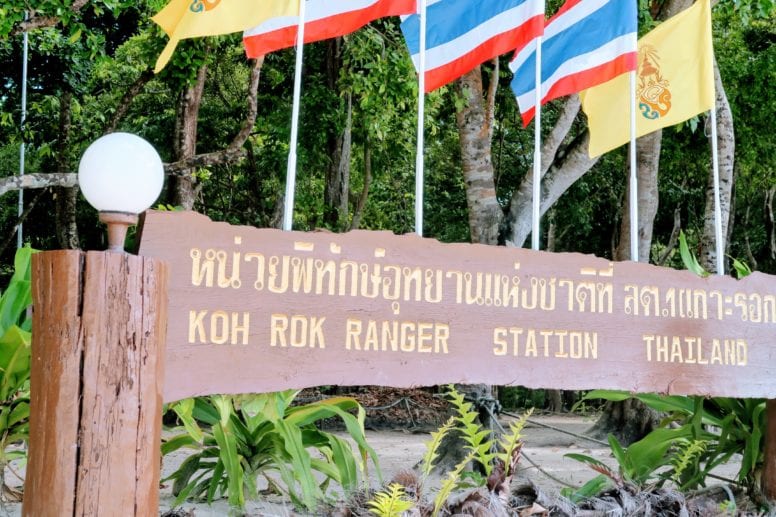 If you get there early in the morning, there is a big chance you are going to have an entire beach to yourself since most of the speedboats arrive at the island around lunch time.
Also, the main beach is always the busiest and walking for around 10 minutes in any direction will take you to some really peaceful and more secluded points.
Below you can see the map of Koh Rok.


Koh Rok Accommodation
There is no accommodation in Koh Rok at all so as you can imagine staying overnight is rather difficult and most of the visitors, myself included opt for one-day trips.
Since it is a part of the Mu Ko Lanta National Park there are no bungalows or resorts present on this delightful island but I think it possible to arrange some camping there.
I heard there is an option to rent some tents directly on the island but it's best to contact the ranger station for more info and for confirmation.
For more amazing locations check out my blog posts about the best beaches in Koh Lanta and amazing things to do in Koh Lanta as well. While for another amazing island don't miss my complete guide with What To Do In Koh Chang.