Our travel podcast is live! Listen to Episode #1: Best Restaurants in Phuket
As far as I'm concerned, traveling and visiting foreign countries equals constantly trying new flavors and dishes and discovering amazing restaurants anywhere I go.
If you are a fellow foodie-traveler planning a holiday on the beautiful Phuket Island in Thailand and are wondering where you should be eating, you're in the right place.
During my multiple trips to Phuket, I had a chance to check out many restaurants, cafès and bars and I'm looking forward to sharing my best picks with you.
The restaurant scene in Phuket changes constantly so I made sure to include only the places that I know really well and that have been there for at least the last three years.
Some of these places come with a price while others are more affordable but there is something special and unique in each of them.
Check out this list of the best restaurants in Phuket that I highly recommend you try.
6 Best Restaurants in Phuket – Where to Eat in Phuket
Best Seafood in Phuket: Kan Eang Restaurant
Kan Eang @ Pier Restaurant is a charming place with years of history behind.
What has first started as a humble and tiny eatery has now become one of the best seafood restaurants in Phuket that attract crowds of locals and tourists every day.
The location on the Chalong Bay is romantic and suggestive and the view of the sea and sound of the waves hitting the shore is relaxing and magical.
The menu is quite extensive, with a wide choice of Asian, Western, Seafood and Japanese dishes.
My favorite picks include grilled fish and shrimps with stir-fried veggies and rice on the side.
Although this restaurant is big and often very busy the service remains fast and efficient.
Also, I never reserved a table and never had to wait for more than 10 minutes to be seated but give them a call in advance if you want to stay on the safe side, especially in high season.
If you're looking for one of the best restaurants in Phuket, with fresh food and a lovely location you should definitely consider the Kan Eang @ Pier.
Restaurant Name: Kan Eang @ Pier Restaurant
Address: 44/1 Moo 5 Viset Road, Muang Muang Phuket 83130, Thailand
Phone Number: +66 83 173 1187
Opening Hours:
Monday 10:30AM–11PM
Tuesday 10:30AM–11PM
Wednesday 10:30AM–11PM
Thursday 10:30AM–11PM
Friday 10:30AM–11PM
Saturday 10:30AM–11PM
Sunday 10:30AM–11PM

Rating: 4/5
Reviewed by: Barbara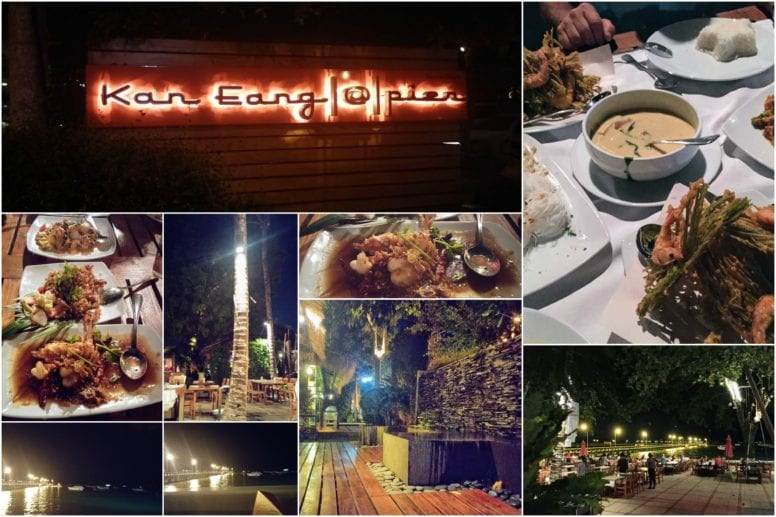 Best Pizza in Phuket: M.M. Pizzeria
If you are craving an authentic Italian cuisine with a wide choice of high-quality pizza, pasta and lasagna head to M.M. Pizzeria.
This restaurant and pizzeria is located in Rawai, at the southern tip of Phuket and is run by two friendly Italians – Maggie and Mario.
The food is delicious, the staff fast and efficient and the overall atmosphere warm and relaxing.
I consider it the best pizza in Phuket and it is often packed so you will have to wait to be seated but that mouth-watering Margherita expecting you is certainly worth the wait.
The patio style ambiance with a high-ceiling guarantee a pleasant breeze during the warm evenings.
Also, the big perk of this place is that unlike other restaurants in Phuket this one is open until late (for Thai standards at least) which is great if you don't necessarily enjoy dinners at 5-6 PM.
Restaurant Name: M.M. Pizzeria
Address: ประเทศไทย, Rawai, Mueang Phuket District, Phuket, Thailand
Phone Number: +66 87 272 3566
Opening Hours:
Monday Closed
Tuesday 6PM–12AM
Wednesday 6PM–12AM
Thursday 6PM–12AM
Friday 6PM–12AM
Saturday 6PM–12AM
Sunday 6PM–12AM

Rating: 5/5
Reviewed by: Barbara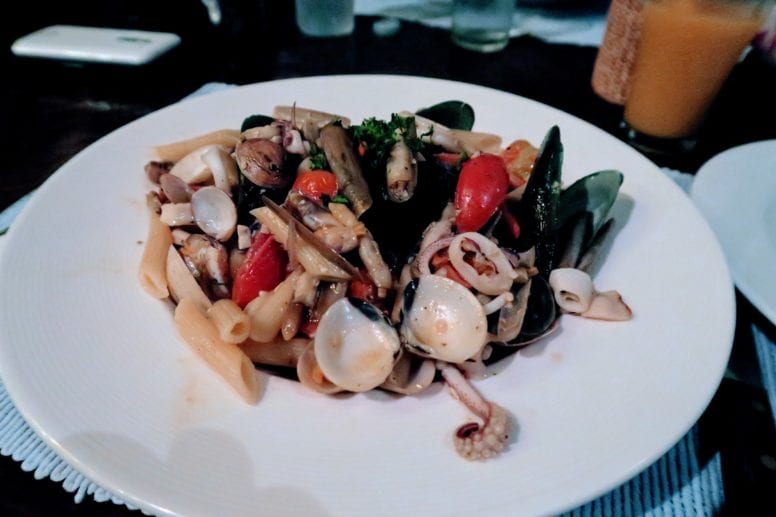 Best Fine Dining in Phuket: Blue Elephant Restaurant
When it comes to Thai cuisine and authentic Thai dishes you must try the Blue Elephant Restaurant.
It's located at the site of the Phra Pitak Chinpracha Mansion and is a perfect example of an exceptional fine-dining restaurant.
The setting and the architecture of the place are absolutely stunning, with a colonial-like building and neat and well-kept gardens surrounding it.
You will want to visit this restaurant if you're looking for an elegant and sophisticated place with excellent service, beautifully set tables and high-quality nicely presented dishes.
The menu includes options such as crab souffle, green curry, marinated fish or spicy stir-fried deep sea prawns, just to name a few.
Make sure to wrap up your dinner with a dessert, I tried their chocolate mousse and I keep thinking about it – so delish.
The prices are a bit above the average for Thailand but it's totally worth it in my opinion.
Restaurant Name: Blue Elephant Restaurant
Address: 96 Krabi, Tambon Talat Nuea, Amphoe Mueang Phuket, Chang Wat Phuket 83000, Thailand
Phone Number:
Opening Hours:
Monday 9AM–10:30PM
Tuesday 9AM–10:30PM
Wednesday 9AM–10:30PM
Thursday 9AM–10:30PM
Friday 9AM–10:30PM
Saturday 9AM–10:30PM
Sunday 9AM–10:30PM
Rating: 5/5
Reviewed by: Barbara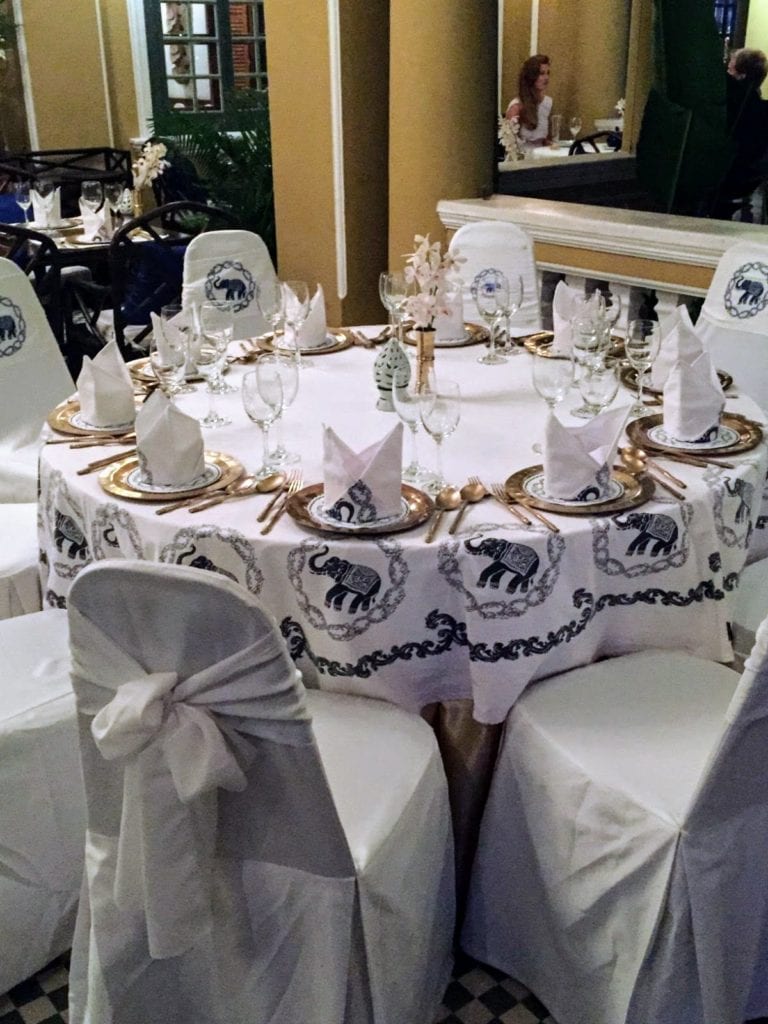 Best Thai Food in Phuket: Tu Kab Khao Restaurant
Tu Kab Khao Restaurant is located in Phuket Old Town, it serves authentic Thai cuisine and is a really good value for money.
The place is easily recognizable because of the huge lobster plastered to one of the walls of the building while the space inside is welcoming and unintimidating.
The staff was professional and attentive and happy to suggest or describe dishes if necessary.
The menu offers quite a wide choice of typical Thai food that comes at very convenient prices.
One of my favorite options – fried rice with prawns costs only 110 THB there but there are more "complex" dishes available as well.
All in all dining at the Tu Kab Khao Restaurant was a great experience and I'll sure be back.
Restaurant Name: Tu Kab Khao Restaurant
Address: 8 Phangnga Rd, ตำบล ตลาดใหญ่ อำเภอ เมืองภูเก็ต Chang Wat Phuket 83000, Thailand
Phone Number: +66 76 608 888
Opening Hours:
Monday 11:30AM–12AM
Tuesday 11:30AM–12AM
Wednesday 11:30AM–12AM
Thursday 11:30AM–12AM
Friday 11:30AM–12AM
Saturday 11:30AM–12AM
Sunday 11:30AM–12AM
Rating: 4/5
Reviewed by: Barbara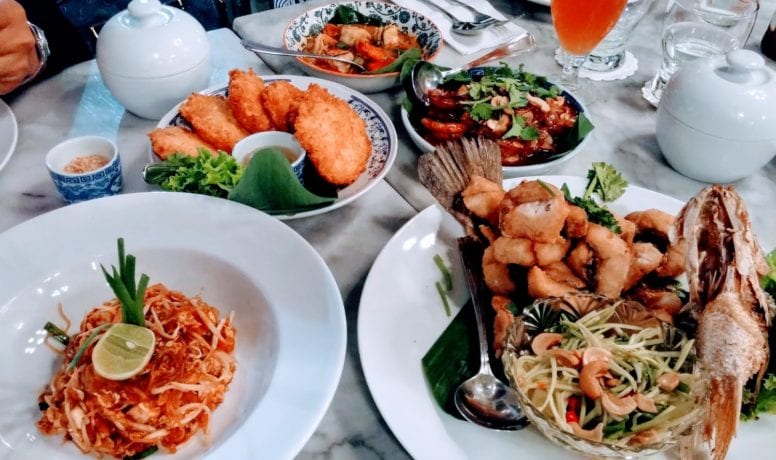 Best International Thai Restaurant in Phuket: Suay Restaurant
Suay Restaurant is a lovely place in Phuket Town opened in 2010.
I particularly like the decor of this restaurant, with wooden walls and tables and the possibility to eat both inside and outside where you're surrounded by green plants.
When I eat there I usually opt for Thai food but there are some Western options available too and all the dishes are not only delicious but also beautifully presented.
There are set menus available as well that are great for two people, they cost between 1200 – 2000 THB and allow to taste many different options.
My favorite dishes at Suay Restaurant include the Papaya Salad and the classic Pad Thai and I always end my dinner with one of their yummy desserts.
Restaurant Name: Suay Restaurant
Address: 50/2 Takuapa Rd, ตำบ ตลาดเหนือ Amphoe Mueang Phuket, Chang Wat Phuket 83000, Thailand
Phone Number: +66 87 888 6990
Opening Hours:
Monday 5–11PM
Tuesday 5–11PM
Wednesday 5–11PM
Thursday 5–11PM
Friday 5–11PM
Saturday 5–11PM
Sunday 5–11PM
Rating: 5/5
Reviewed by: Barbara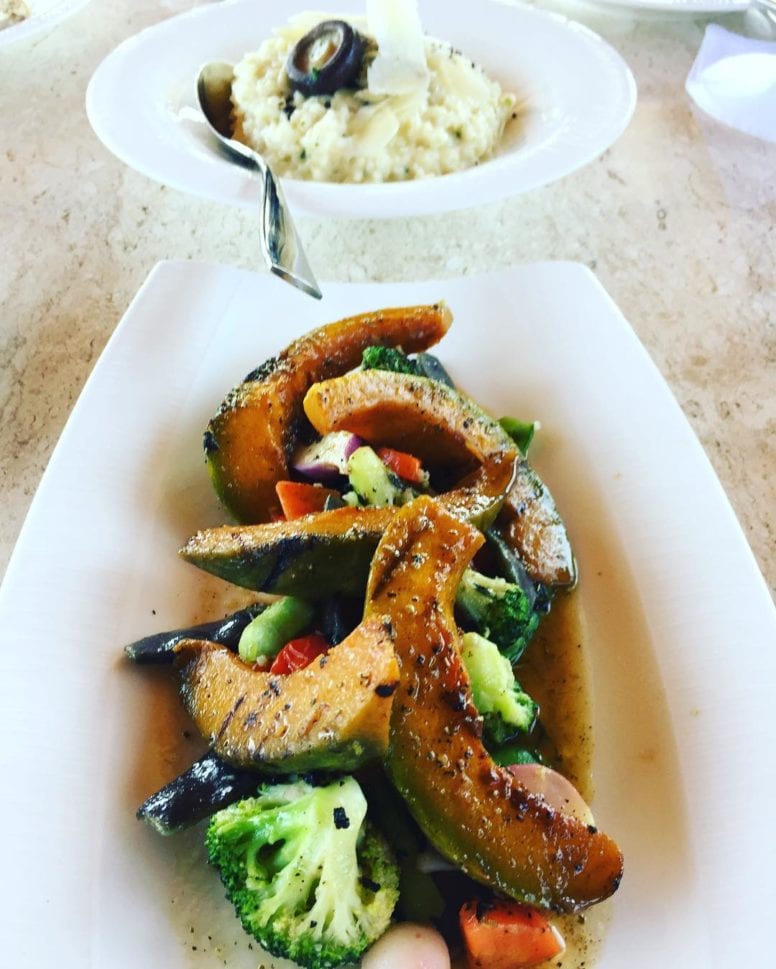 Best Italian Restaurant in Phuket: Trattoria del Buongustaio
Another great place to eat while you're in Phuket is Trattoria del Buongustaio in the Nai Harn area.
This is an Italian restaurant with amazing food, great service and a very romantic location.
While you eat you will be able to admire the beautiful Nai Harn beach and enjoy the sound of the ocean.
The menu includes starters such as prawn and squid tempura, fried anchovies and tuna carpaccio. There is a wide choice of pasta, risotto and soup.
When it comes to the main dishes my favorites are Mixed Fried Frutti di Mare and Grilled lobster with french fries on the side.
The atmosphere at the Trattoria del Buongustaio is casual and relaxing while the staff friendly and efficient – definitely worth trying out and I easily consider it the best Italian restaurant in Phuket.
Restaurant Name: Trattoria del Buongustaio
Address: 11/11 Moo 1 Viset Road, Rawai, Phuket, 83130, Thailand
Phone Number: +66 87 467 2554
Opening Hours:
Monday 12:30–10:30PM
Tuesday 12:30–10:30PM
Wednesday 12:30–10:30PM
Thursday 12:30–10:30PM
Friday 12:30–10:30PM
Saturday 12:30–10:30PM
Sunday 12:30–10:30PM
Rating: 5/5
Reviewed by: Barbara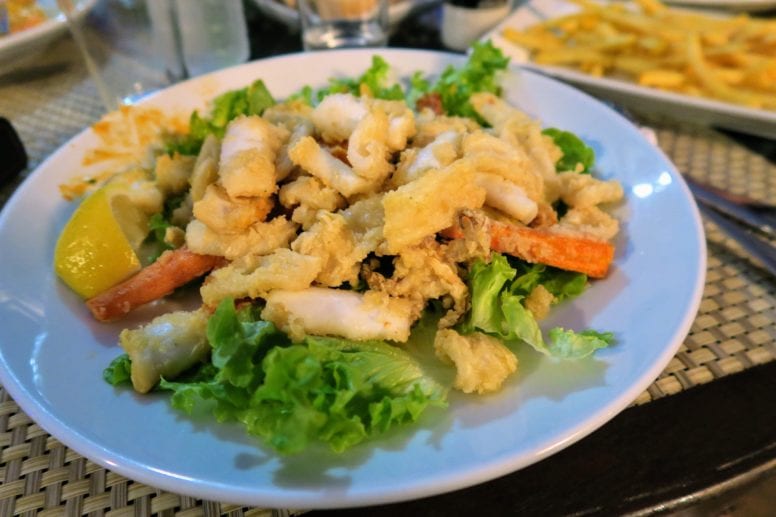 I hope you'll find this list useful and that it will help you navigate the culinary scene of Phuket making your stay a bit easier and more pleasurable.
What are your favorite places to eat and which ones do you consider the best restaurants in Phuket?