After visiting Kuala Lumpur it was time for me to go to another amazing south-east Asian city and I am talking about the Lion City – Singapore.
What I was hoping for was to experience a modern and vibrant place full of diversity and I obviously wasn't disappointed.
Singapore is a magical place with an incredible energy and I could easily adapt to living my life there.
The Lion City is often referred to as Switzerland of Asia and has quickly become a key regional hub especially regarding finance and banking.
As a tourist, I really appreciated the safety of Singapore, its cleanliness and a sense of organization and of course all the amazing landmarks I dreamt of seeing for so long.
Singapore has many wonderful spots to visit and it wasn't easy for me to select just 5 of them but I finally came up with my personal list of trusty places which I would definitely like to see again very soon.
Singapore Top 5 Things To Do
LITTLE INDIA 
Little India is one of my favorite places of Singapore and a perfect place to breathe in an authentic Indian atmosphere.
This colorful and lively district has a lot to offer, from delicious Indian cuisine and Bollywood music to spiritual temples and huge shopping malls or suggestive shophouses, you will find yourself overwhelmed with a deep beauty of it all.
Make sure you try at least one of the many traditional Indian restaurants available and indulge yourself with their typical scents and flavors.
When it comes to sightseeing Little India in Singapore is a place of diversity and apart from the Hindu temples you are also going to find churches, mosques and other interesting landmarks.
Some of the most important points of Little India include:
Tan House

Masjid Abdul Gaffoor Mosque

Kampong Kapor Methodist Church

Sri Veeramakaliamman Temple

Angullia Mosque

Sri Srinivasa Perumal Temple

Leong San See Temple

Sakya Muni Buddha Gaya Temple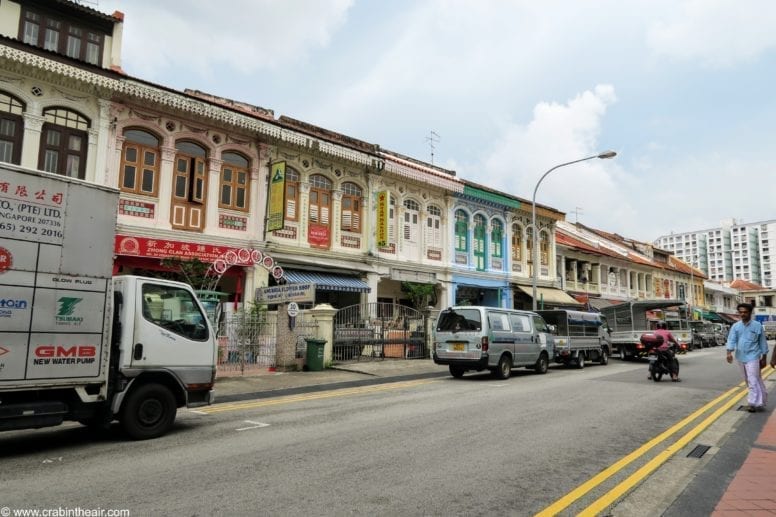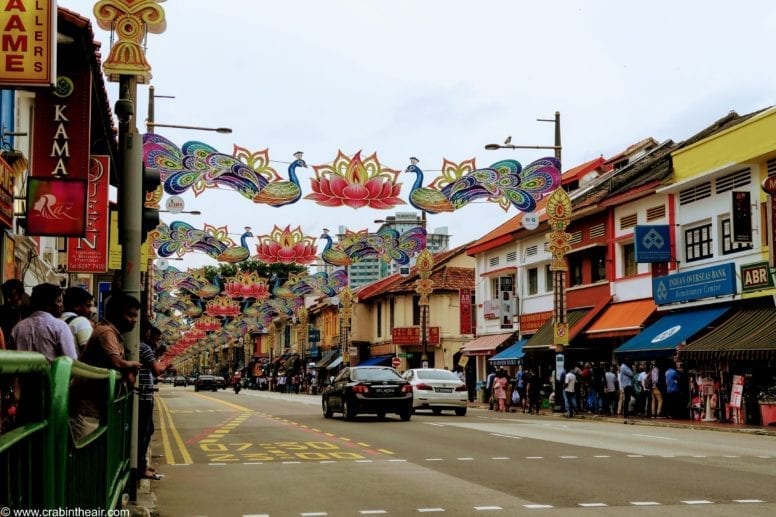 CLARKE QUAY
There are three quays in Singapore: Boat Quay – once a center of Singapore's trade, Robertson Quay – perfect if you are looking for bars and restaurants with a calmer feel and finally Clarke Quay – the most popular and busy one out of the three.
Clarke Quay is an ideal place for a dinner/night out since the choice of bars, restaurants and clubs is incredibly wide.
It is usually very crowded as it is popular both with tourists and with local people as well.
After dinner, I would usually take a walk by the river and admire all the colorful lights and buildings in this area.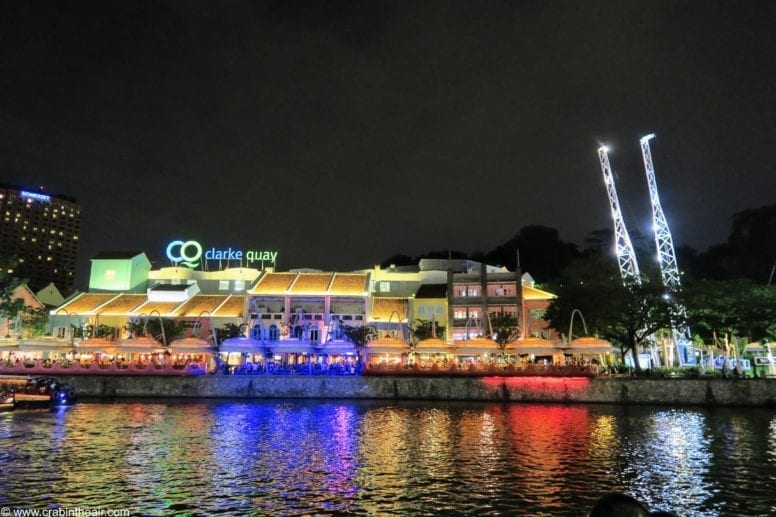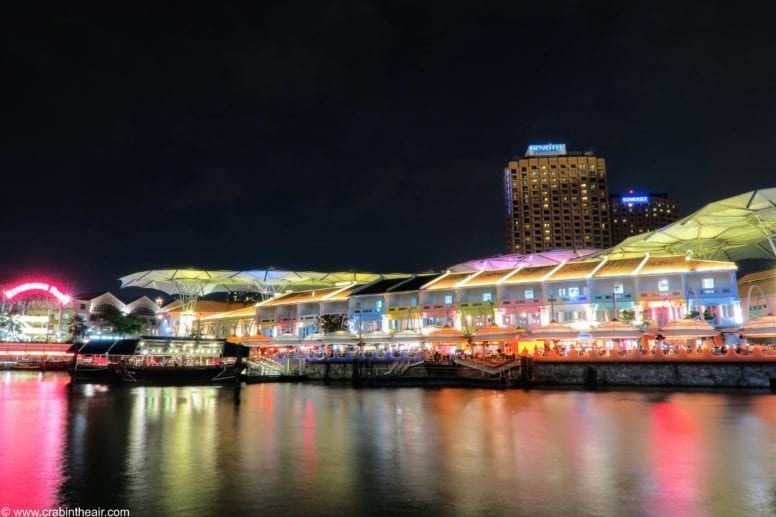 GARDENS BY THE BAY
Gardens by the Bay is a huge modern park in the heart of Singapore and I like to call it the lungs of the city.
I was struck by the modern, futuristic design of this place and thought that it was an excellent union between nature and architecture.
Gardens by the Bay with their hundreds plants' species are heaven on earth not only for botany experts but also for anybody who loves nature and likes to learn new things.
The tall tree-like vertical gardens are incredibly beautiful and particularly breathtaking at night with a display of colorful lights.
You can also take a walk along the OCBC Skyway and enjoy a panoramic view of the Gardens and Marina Bay skyline.
For admiring some of the most incredible flowers and plants in the world take a tour of the Conservatory Flower Dome and Cloud Forest.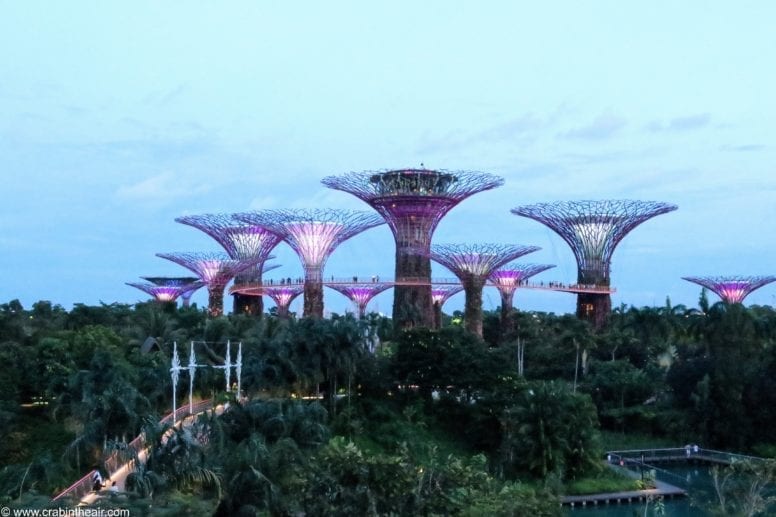 MARINA BAY SANDS
Marina Bay Sands is one of the most famous landmarks of Singapore, especially in the recent years.
I know this isn't everyone's favorite spot in the city but I honestly loved it and found it beautiful and fascinating.
Marina Bay Sands was designed by Moshe Safdie and now includes among others three hotel towers, a convention center, a museum, a shopping mall and a casino.
Every night at 8 and 9.30 PM from Sunday to Thursday and at 8PM, 9.30PM and 11PM on Friday and Saturday Marina Bay Sands offers a beautiful lights show on the water – Wander Full.
You will witness a splendid 13-minute show accompanied by music – an experience you are to going to remember for a very long time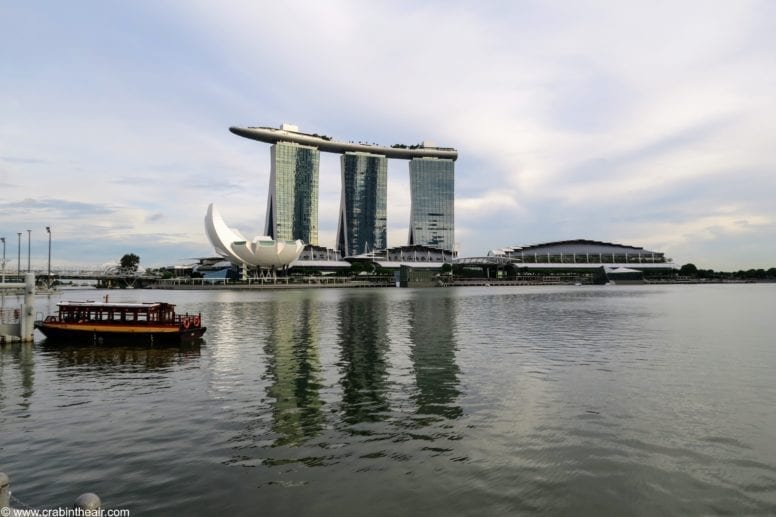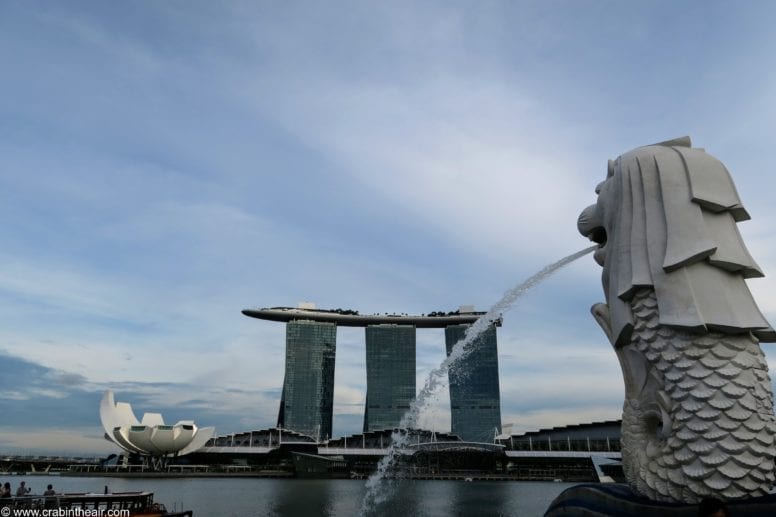 CHINATOWN
I love visiting all the different Chinatowns around the world so of course, I was looking forward to exploring this part of Singapore very much. Also, it is very close to the Parkroyal on Pickering – the great hotel at which I was staying: another great reason to check it out!
Of course, the district is filled with endless little shops, massage parlors, restaurants with authentic Chinese cuisine and much more.
A must see of Chinatown in Singapore is certainly the Chinatown Heritage Centre – the best place to learn about lives of Chinatown's first residents, their struggles, work and way of living in general.
Other places of interest include Wak Hai Cheng Bio Temple, Masjid Jamae, Buddha Tooth Relic Temple and Al-Abrar Mosque.
Also, Sri Mariamman Temple – the oldest Hindu temple in Singapore is located here.
This temple was founded in 1827 and since then it has played an important role in lives of Hindus.

Of course while in Chinatown it is obligatory to try one of the local restaurants on the iconic Chinatown food street and enjoy some of the best food you are ever going to find.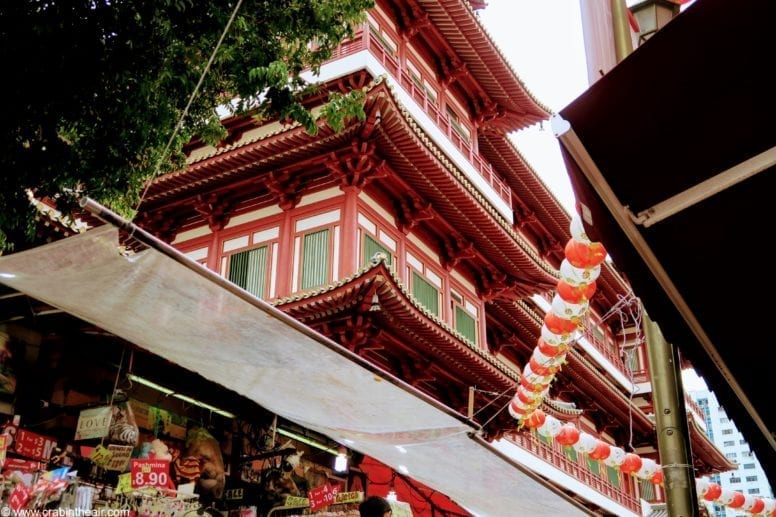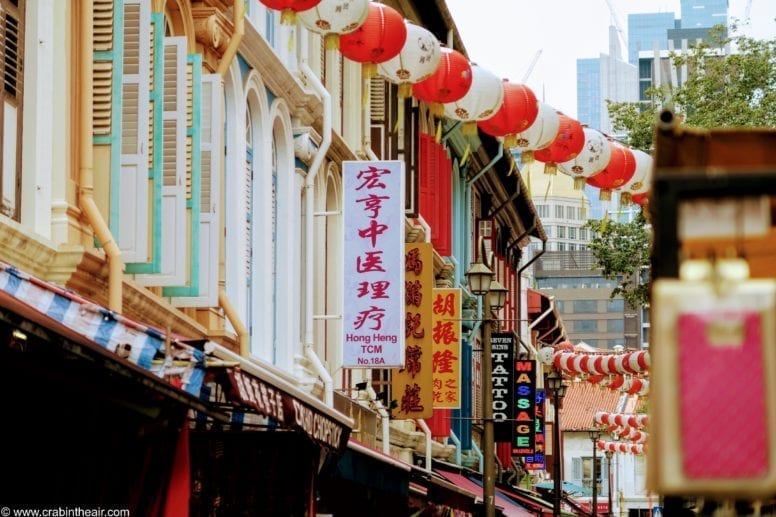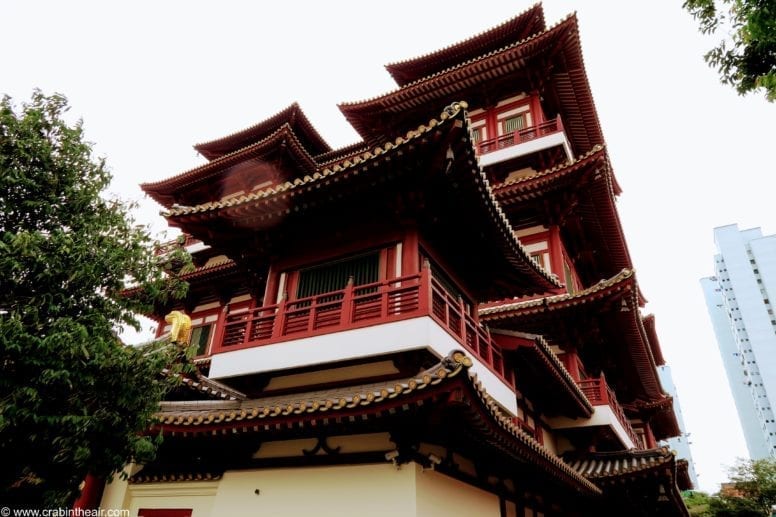 Finally, I've also collected all my hotel tips on where to stay in Singapore in one unique post – check it out!