Bangkok is a place that pulsates with energy and combines chaotic big city life with a rich history and incredible culture.
The capital of Thailand is one of my favorite destination in the world and whenever I am in Southeast Asia I make sure to spend at least a few days there.
You might want to ask why is Bangkok so loved by many and what makes it so special and interesting.
To be honest there are a million reasons to visit Bangkok but I somehow managed to limit the list to 10 main ones (I admit it wasn't easy).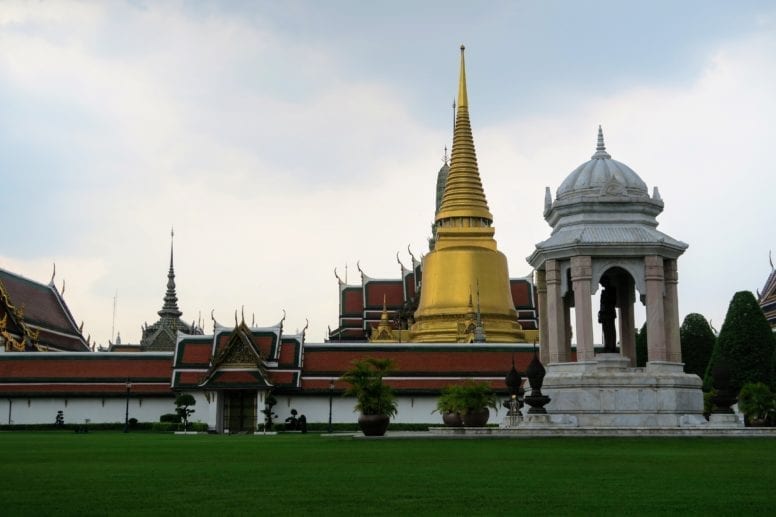 WHY VISIT BANGKOK?
PLENTY OF ATTRACTIONS
There are so many things to do in Bangkok that you will need to plan your days well in advance in order to see all of them.
There is a never ending list of fun attractions that include The Grand Palace, historical temples (such as Wat Arun and Wat Pho) and interesting museums (such as Jim Thompson House) just to name a few.
Each time I visit this vibrant city I'm never bored and I know there is always something fun and new to discover.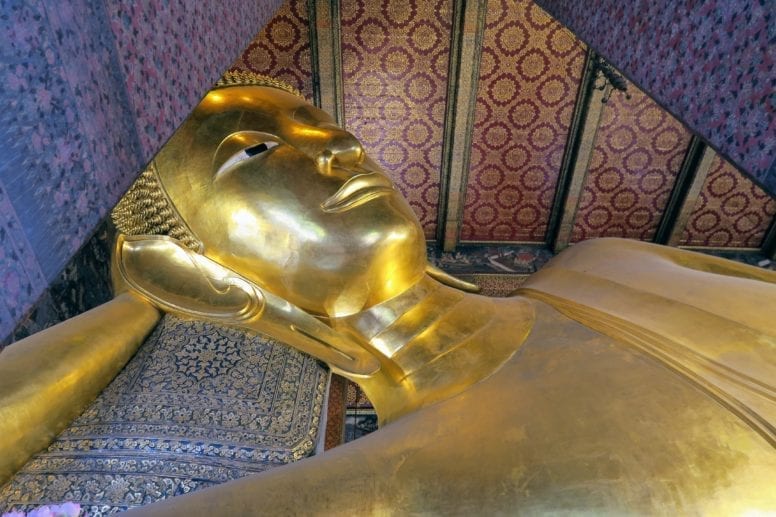 SHOPPING
Bangkok is a real shopping paradise and no matter if you want to splurge on luxury goods or you are on a budget the options are limitless.
Some of the most famous shopping centers include MBK Center, Siam Paragon, Terminal 21 and Central World but you will find many shopping malls in every zone of the city.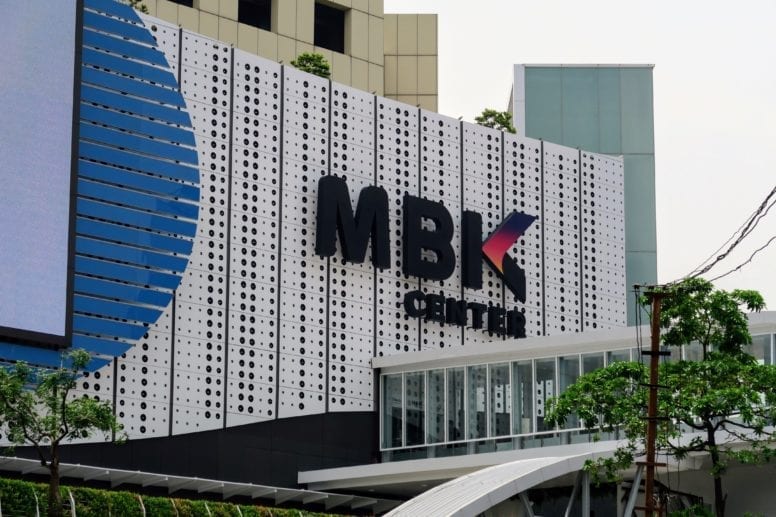 When it comes to shopping in Bangkok visiting at least one of the worldwide known typical Thai markets is a must.
Not only will you be able to find incredible gems there at really convenient prices but also get a chance to immerse yourself in a traditional Thai context.
The colorful market stalls, friendly vendors and lovely scents of food will all add up and create an amazing and unforgettable experience.
IT NEVER SLEEPS
One of the reasons why visiting Bangkok is always a good idea for me is definitely the fact that this city never sleeps.
Yes, just like New York, the capital of Thailand has a lot going on at every hour of day and night.
Bangkok is rightfully known for its crazy nightlife, heavy traffic even late at night and markets, shops and restaurants working 24/7.
I love the incredible energy of this place, it always feels me with positive vibes and happy thoughts.
GREAT HOTELS
Whenever I travel to Bangkok I look forward to staying at some of my favorite hotels in the world.
To be honest high standards of hotels are something which can be found not only in Bangkok but in Thailand in general.
The staff is always friendly and very helpful and getting a free upgrade is not uncommon.
I had a chance to try some top-notch 5-star hotels in Bangkok and I must say I was always extremely satisfied with everything.
Also when it comes to 3-star locations or less they seem to be one step ahead than similar lodgings in other countries.
EASY TO GET AROUND
Bangkok is an enormous city but luckily it's served by a very extensive and well-functioning public transport system.
Especially when it comes to popular tourist attractions you are not going to have any problem reaching them in an easy and fast way.
You will have multiple options to chose from such as Subway, Public Buses, Boats and Ferries and my personal favorite BTS Skytrain.
Obviously, there are taxis available as well but I wouldn't recommend it unless really necessary because of the heavy traffic around the clock.
All in all, it is very easy to get around Bangkok and simple to work out even for the first comers.
CHAO PHRAYA RIVER
Chao Phraya River adds a lot to the beauty and charm of Bangkok.
None of my trips to this city can be called complete without at least one ferry ride on Chao Phraya River.
Admiring Bangkok from a boat gives you a different perspective and makes you appreciate it even more.
Also, some of my favorite photos of Wat Arun were taken while traveling on a ferry.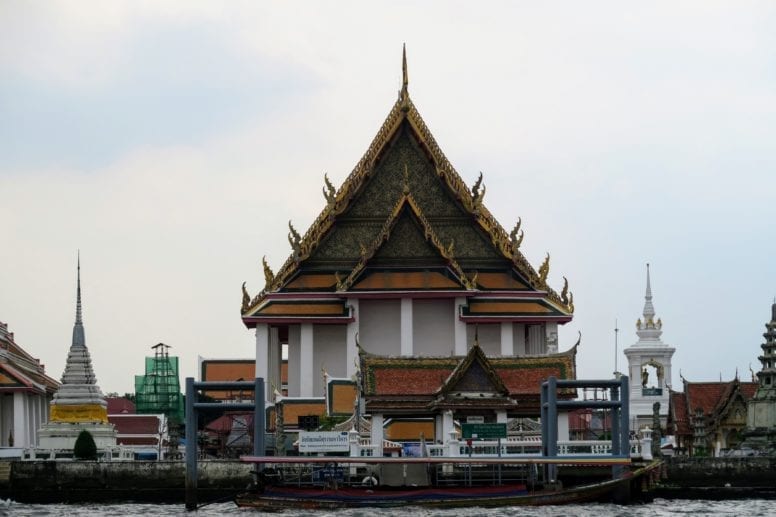 YOU CAN VISIT THE AYUTTHAYA RUINS
Ayutthaya which is the former capital of Siam is located less than 80 km from Bangkok and will make a perfect one day trip.
This place is a must-see for anyone who loves art, history, and nature – in Ayutthaya you will find all of it.
In fact, it is listed as UNESCO world heritage site for a reason.
There are many ways to get there from Bangkok and plenty tour operators available as well if you don't feel like planning this trip by yourself.
If you travel to Bangkok make sure to reserve one full day for a trip to Ayutthaya, discovering ancient relics and temples will leave you with many amazing memories and also some beautiful photos to share with friends and family back at home.
TUK TUK
Another reason for visiting Bangkok is certainly the fact that you'll have a chance to try out a typical Thai Tuk Tuk.
This scenic way of getting around Bangkok is especially popular with foreigners and I admit it was hard to resist this old-fashioned and colorful three-wheeler.
Of course, I wouldn't use it as a main way of transportation but rather take it as a fun and unique experience to share with your travel companions.
AMAZING RESTAURANTS
Bangkok is a perfect place for someone like me who loves to constantly try new restaurants and taste new kinds of food.
I am a big lover of Thai food so the capital of Thailand is ideal for me to indulge in some of my favorite dishes.
Apart from typical Thai options in Bangkok, you will also find great restaurants that offer many different cuisines.
In fact, it's not going to be difficult to spot Indian, Italian, Mexican or Lebanese restaurants just to name a few.
THE BEST VIEWS
Especially in the evening or at night Bangkok's skyline is absolutely breathtaking.
To get the best views make sure to go somewhere high such as Baiyoke Sky Hotel.
There is the observation deck on the 77th floor where you can enjoy one of the most beautiful panoramic views in the world.